We've compiled a list of the best Father's Day gift ideas in Saratoga Springs, including a well-cooked meal, fun activities, and other unique gifts for one of the most important men in your life!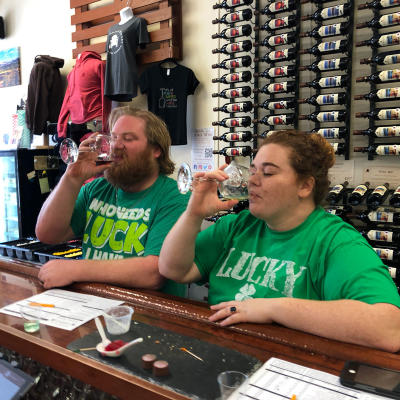 Treat dad to a wine tasting this Father's Day at Adirondack Winery! Both their Lake George and Queensbury tasting rooms will be open all weekend long with special Father's Day-themed food plates. It's the perfect opportunity to check out Adirondack Winery's new Queensbury tasting room where, in addition to wine tastings and charcuterie, they're offering wine cocktails, wine slushies, wine ice cream, and more! Relax on the patio and even treat dad to a fireside experience by one of their fire pits! Visit adkwinery.com/book to book a tasting.
Want to treat dad to something extra special? Adirondack Winery is hosting a Father's Day Wine Wisdom class on Sunday, June 19 at 2pm where dad can learn all about barrel-aged wines and pair some of the winery's most premium wines with specially selected food pairings. Visit adkwinery.com/winewisdom to purchase tickets before they sell out!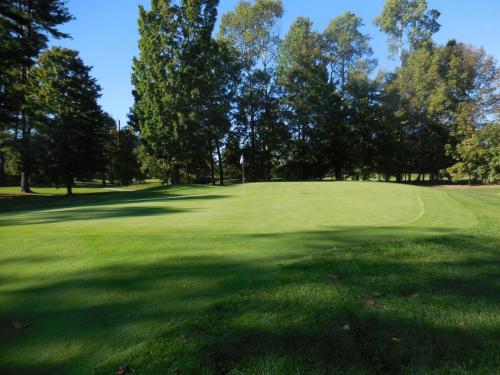 Dad doesn't need another tie or a new belt, he wants to spend time with you! So, play golf with him! Make your tee time online or by telephone to the Pro Shop at (518) 792-4144.
Alpine Amusement Casino Company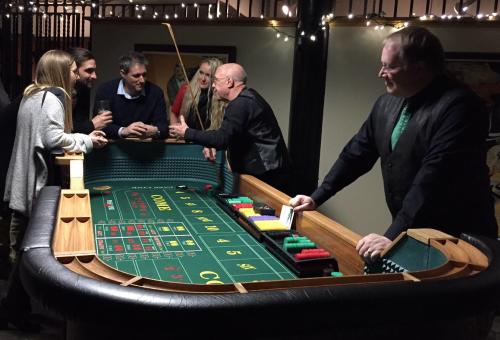 Alpine Amusement is a New England based professional Las Vegas Casino Night event and entertainment rental company. Founded in Vermont, Alpine Amusement has been providing Casino Grade equipment to corporate event planners, non-profit organizations, and private functions in the Maine, New Hampshire, Vermont, Rhode Island, Massachusetts, Connecticut, and northern New York region since 1991. They have all your favorite casino games like Craps, Roulette, Blackjack, Texas Hold'em, and The Money Wheel. Alpine Amusement casino theme parties are available throughout New England and New York State. All you need to do is provide the space and people and we will deliver the finest premium casino grade gaming tables and professional, courteous dealers/croupier to you. They offer the best value for your money with packages to fit your budget. Client satisfaction and guest gaming experience is their number one priority. With a long history of client and guest satisfaction, you know your casino corporate theme or fundraising event will be a huge success. Give them a call at (802) 279-2214 or email ronj@sover.net.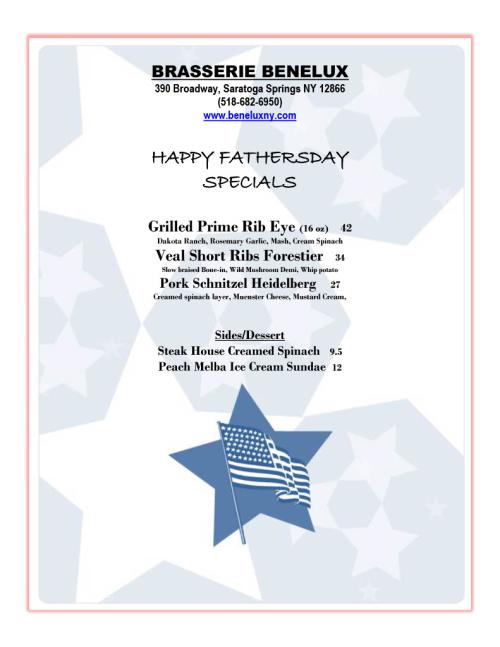 Take dad to Brasserie Benelux this Father's Day! Enjoy the above specials in addition to their full menu. They will be open on Father's Day 11:30 a.m. to 9:00 p.m. Call (518) 682-6950 for reservations.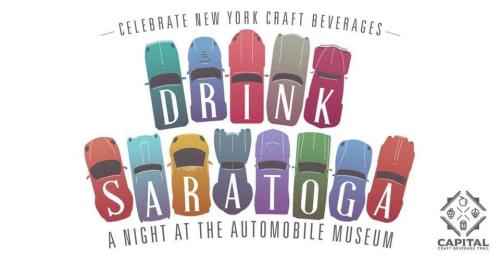 Treat dad to an evening of craft beverage sampling at the Capital Craft Beverage Trail's Drink Saratoga event on Friday, June 17 from 6-9pm at the Saratoga Auto Museum. To purchase tickets, visit www.eventbrite.com/e/drink-saratoga-2022-tickets-330374658497.
Complexions Spa For Beauty and Wellness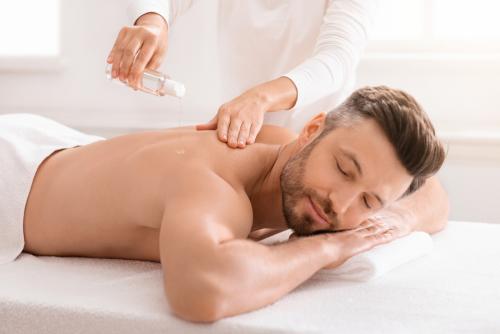 We believe men deserve a little "me" time, and what better way to show him you care than giving him a gift card this Father's Day! A visit to Complexions means an opportunity to experience any and all of their 'full spa' amenities including our steam rooms, sauna, beautiful private lockers, raindrop showers, serenity relaxation solarium, organic herbal tea, personal robes, and slippers. All can be enjoyed both before and after your services. At Complexions, they don't rush you, this is your time…they want you to fully relax, de-stress, and rejuvenate like never before and nowhere else. For more information, visit https://www.complexions.com/spa-specials/holidays/fathers-day/.
Featured Father's Day Spa Specials:
Gentleman's Signature Full Service – $62 – The signature Full Service at Complexions Barber Spa has redefined men's grooming by honoring traditions while respecting the needs of the modern man. Massaging, Shampoo, Conditioning Treatment, Aromatherapy Hot Towel, Brow Shaping, Master Barber Haircut, and a Gentleman's Manicure.
Gentleman's Signature Full-Service Grooming with Therapeutic Massage – $181 – Enjoy all the services included in The Gentleman's Full Service plus a one-hour Therapeutic Massage.
Gentleman's Signature Full-Service Grooming with Therapeutic Massage & Facial – $290 – Enjoy all the services included in The Gentleman's Full Service plus a one-hour Therapeutic Massage and a Gentleman's Rebalancing Facial.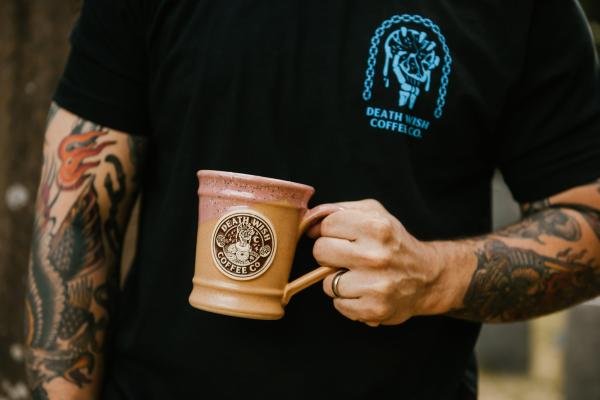 Visit Death Wish Coffee Company at 260 Broadway in Saratoga Springs for all your Father's Day gifts!
Blue and Buried Coffee 
Double-strong coffee that tastes like a thick slice of blueberry coffee cake, with natural flavors of blueberry jam, luscious vanilla, and sweet cinnamon—behold your fully baked wake-up call.  A heavy hitter brewed hot or over ice—add cream and sugar for the full death-by-decadence experience. 
Dad-Approved Drinkware
A gift for you and dad—matching mason jar mugs that are perfect for cold brew life and double-fisting coffee all day long. Plus, a tumbler that's perfect for those memorable, road-rage-fueled car rides with dad. Grab Dad a drink.
Cool Classics
All new classics for cool dads. Make Dad a caffeinated icon in our Classic Logo Hoodie, Classic Logo Zip Hoodie or Classic Logo Crewneck, perfect for layering. Raise a flag for the World's Strongest Coffee with our Classic Logo Flag.
Donuts or Die Mug
Keto? We say veto. Our latest Collector Mug is made for eating everyone's share of fresh-baked donuts in the corner with copious amounts of coffee—may we recommend our limited-edition Blue and Buried Coffee—to wash them down. Delicious.
FIT FOR A VIKING
A Vessel from the Gods
Straight from Valhalla, an all-new mug that mighty Odin will be pining for. Made with the ashes of your enemies and the gold of Odin's spear for the mornings you need Viking strength. Powerful pours ahead.
Scorpion Skull Mug
Pick your anti-yawn antidote—that's your Death Wish Coffee roast of choice and our newest Tattoo Series mug. Always made in the USA, our Daily Mugs are made to be day-to-day coffee containers—to fill and refill with coffee, until you die. Support art and look cool. Every mug and tee you collect from the Tattoo Series supports the artists who designed them. This mystical mug was designed by tattoo artist Emily Leung.
Scorpion Skull Tee
Style that stings. This tee lets them know you have caffeine on the cranium. And who can blame you? This Scorpion Skull Tee was designed by tattoo artist Emily Leung.
Death Moth Mug
Emerge from your highly caffeinated chrysalis, feeling fueled to conquer anything—with a mug decked out with cherries and leaves from the magical coffee plant. This Death Moth Mug was designed by tattoo artist Billy Harrigan.
Death Moth Tee
For flying above the haters, a Magical Moth Tee blissed out with coffee cherries and coffee plant leaves—perfect for swigging down the World's Strongest Coffee. This Death Moth Tee was designed by tattoo artist Billy Harrigan.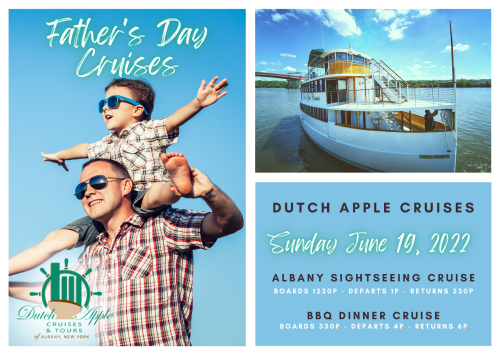 This Father's Day, take dad on Dutch Apple Cruises! The Albany Sightseeing Cruise will board at 12:30pm, depart at 1pm and return at 2:30pm. There will be music, full bar and food available. The Father's Day BBQ Cruise will board at 3:30pm, depart at 4:00pm and return at 6pm. There will be live music by Father/Daughter Duo "The Ruddy's" & delicious BBQ Dinner catered by Saati Catering! For tickets, visit https://dutchapplecruises.com.
DZ Restaurants (Boca Bistro, Chianti Ristorante & Forno Bistro)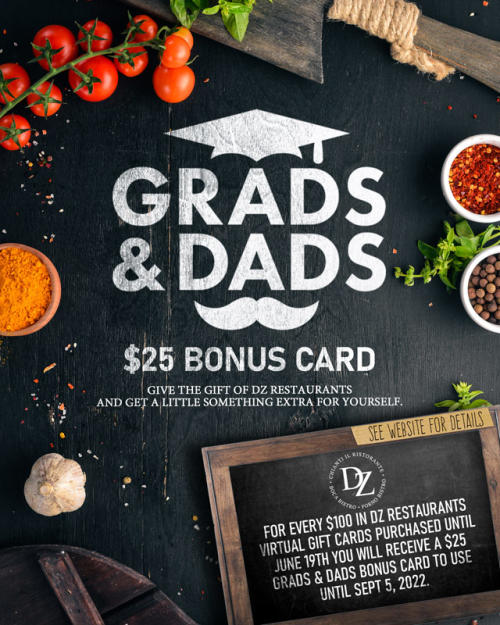 Give the gift of DZ Restaurants to the Dads & Grads in your life. Available until June 19th, for every $100 purchased in DZ Restaurants Virtual Gift Cards, receive a $25 Grads & Dads Bonus Card. Bonus cards are valid from July 1st - Sept 5th, 2022; some restrictions may apply. Virtual Gift Cards can be purchased online at https://dzrestaurants.com/dads-and-grads/.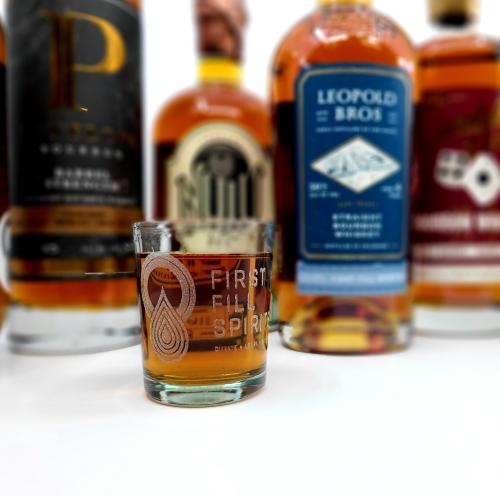 For Father's Day at First Fill Spirits, they are doing a gift with purchase. For any store pick single barrel you purchase, you will get a complimentary, First Fill Spirits tasting glass. This offer is available in-store or online. They are currently shipping within New York State. The promotion starts Friday, June 10th and runs through Father's Day, Sunday, June 19th. Here are their current store pick single barrel selections: https://www.firstfillspirits.com/whiskey/?fwp_ffs_store_picks=1.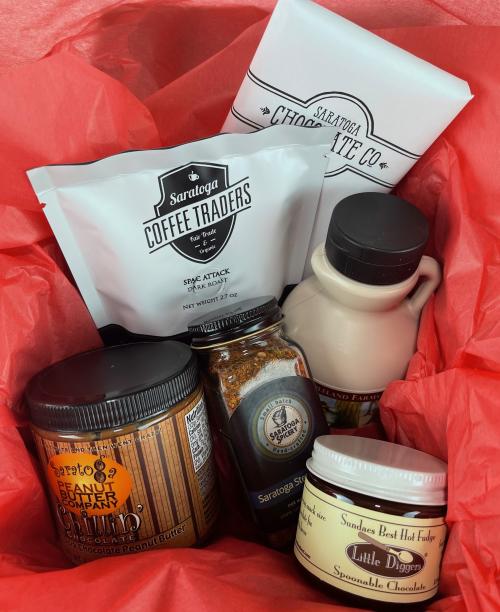 Celebrate dad with a gift box of Saratoga specialties from locally owned businesses and curated by Saratoga Food Tours! The gift box includes local maple syrup from Mapleland Farms, Chillin' Chocolate Peanut Butter from Saratoga Peanut Butter Company, Chocolate Horse Pop from Saratoga Candy, fair trade organic coffee from Saratoga Coffee Traders and steak rub from Saratoga Spicery. The cost is $49 with free shipping—less than the retail price of items sold separately—and you are supporting locally owned food entrepreneurs who contribute to the vibrant culinary culture of Saratoga. Find out more and order at https://www.etsy.com/listing/1146677678. Boxes are shipped Priority Mail and will arrive anywhere in the U.S. in 2-3 days.
Grant Cottage State Historic Site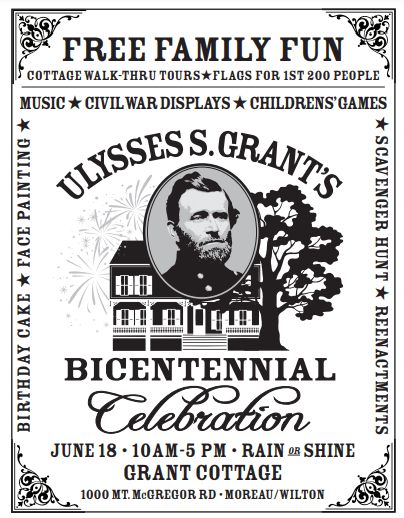 Join us at Grant Cottage State Historic Site for U.S. Grant's Bicentennial Birthday Celebration on Saturday, June 18th from 10:00 a.m. to 5:00 p.m. This event is completely free to attend and there will be many activities to enjoy. For more information, visit https://www.grantcottage.org/events/2022birthday.
Jacob & Anthony's American Grille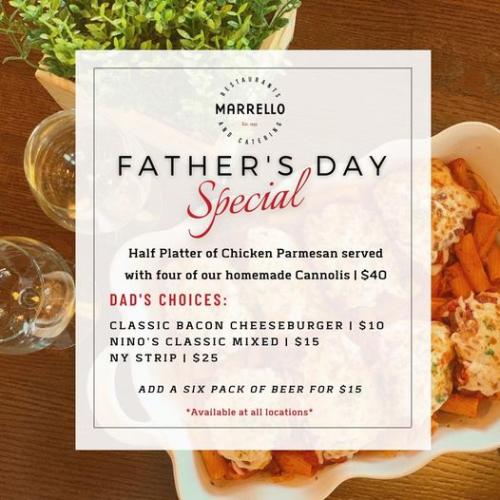 Treat dad to Jacob & Anthony's Father's Day takeout special! Order online or call (518) 871-1600 to place your order! Open 12pm-8pm on Sunday, June 19th.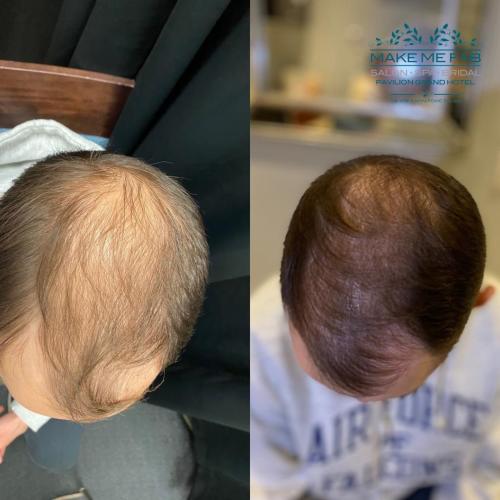 Back Facial at 20% off - Give their back that much needed attention. Designed specifically for the back, this facial helps soften the skin, reduce blemishes, reduce scarring, and relieve tension.
Free Hair Consultation: Is Dad losing his hair? Would he like to grow it back? Make Me Fabulous can help! They offer a multi-therapeutic approach to help male pattern baldness. Results can be seen in months! For more information and pricing, book a FREE trichology consultation with Patty. Visit https://www.makemefab.com/book-an-appointment/ or call (518) 583-2626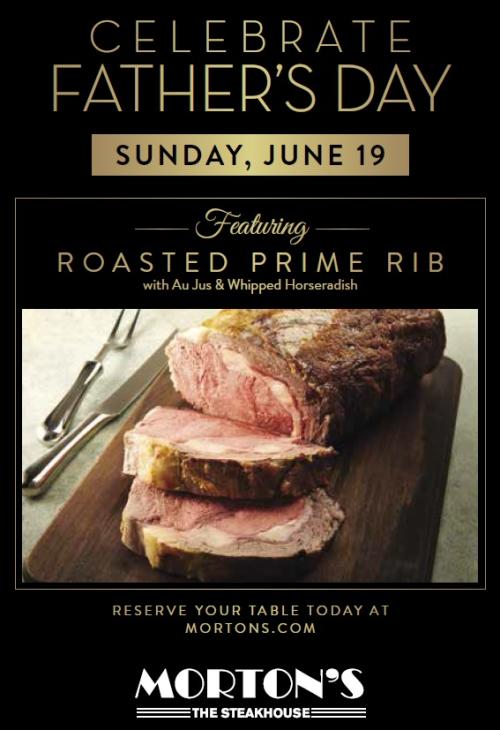 Treat dad to dinner at Morton's The Steakhouse! Father's Day special includes roasted prime rib with AU jus and whipped horseradish. Full menu also available. Open Father's Day 3pm-8pm. Reservations recommended. Please call (518) 682-5999 or visit https://saratogacasino.com/dining/mortons/.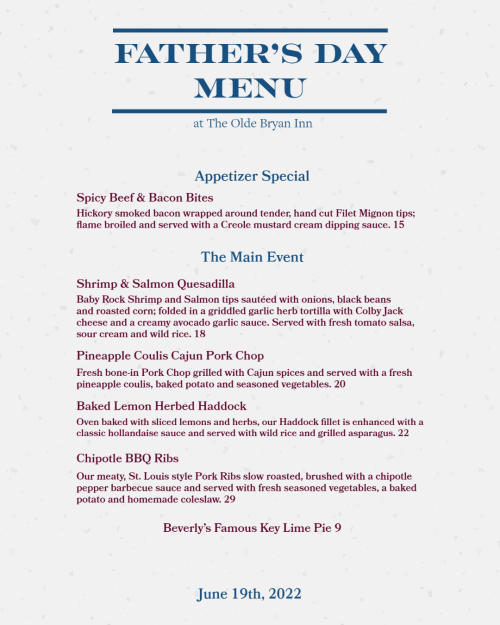 The Olde Bryan Inn is offering these Father's Day specials! Call (518) 587-2990 for reservations.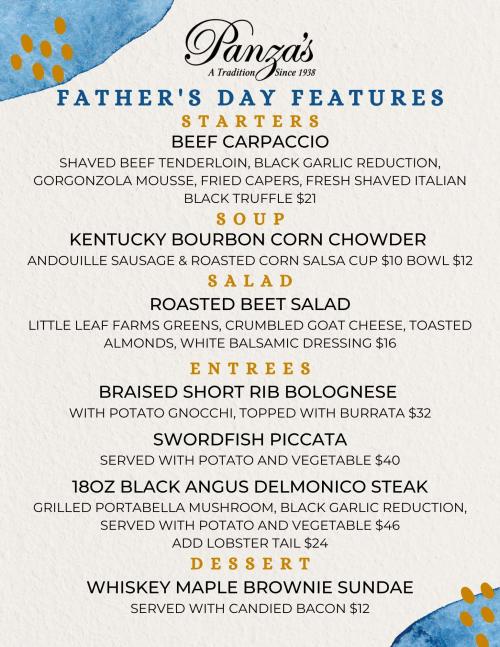 Check out this Father's Day menu at Panza's Restaurant! Call (518) 584-6882 to make your reservation. The restaurant will open at 5pm, and the regular menu will be served also.
Purdy's Discount Wine & Liquors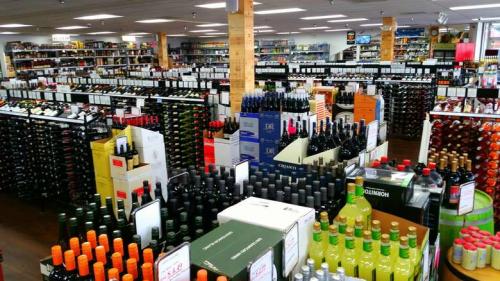 Stop in Purdy's Discount Wine & Liquors this week and get a gift for dad. You might just be his favorite child if you do!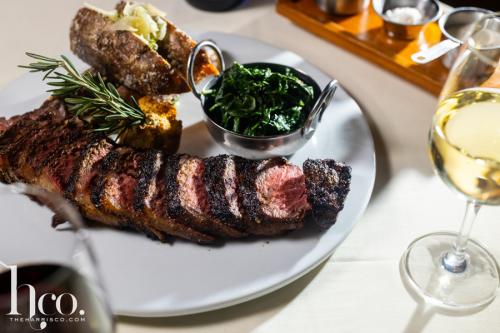 On Father's Day, Prime Steakhouse will be open from 12pm-8pm for the Full Prime Menu with Father's Day additions, indoor and outdoor dining available. The Porch will be open for brunch 10am-2pm (separate menu from Prime steakhouse) and dinner beginning at 5pm! Call (518) 583-4653 for reservations.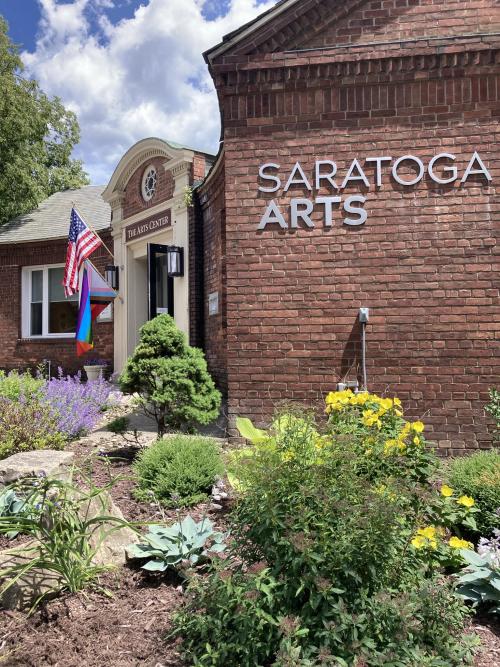 Give the gift of local art to dad this year! Stop by Saratoga Arts on Saturday, June 18 between 12pm-6pm to:
Enjoy our free summer exhibition opening of Progressions and Ageless Dancers accompanied by live music
Browse and purchase local, unique pieces from our Gallery Shop
Make a donation to support the arts in the name of a loved one
Give the gift of a Saratoga Arts Membership. Get the scoop on all the latest exhibitions, lower rates on art classes, and more!
Saratoga Arts is located at 320 Broadway and is regularly open Monday through Friday 9am-5pm and Saturdays 12pm-4pm.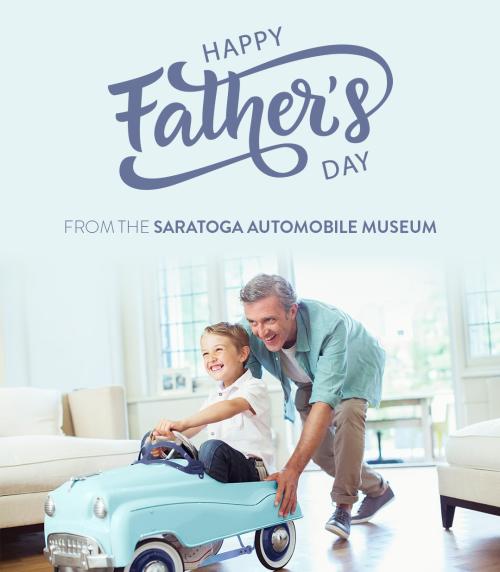 Take dad to the first annual Cars on Union event this Saturday, June 18th from 9am-3pm. Enjoy amazing automobiles, great food, music and an exciting day out for the entire family! Visit the Museum on Father's Day and receive FREE admission for all dads! And don't forget to enter to win a 2022 Ford Bronco! Buy tickets now! Makes a great last minute gift.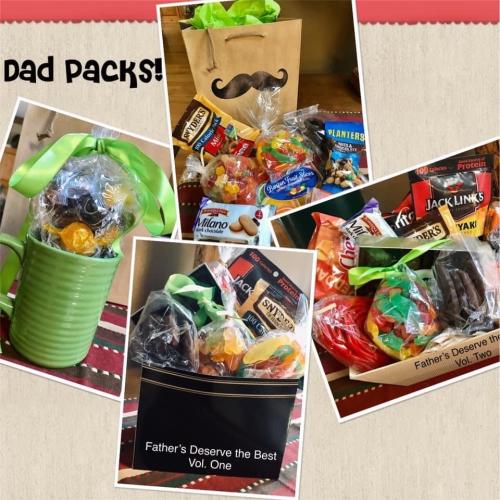 Treat dad to the best goodies in Saratoga! Local delivery available too. Open Monday through Thursday 10am-5pm, Friday and Saturday 10am-8pm and Sunday 11am-5pm. 
Looking to spoil dad this Father's Day? Saratoga National has you covered with these great gift ideas:
A Round of Golf
A Golf Lesson with a Golf Professional
A Delicious Meal from Prime or The Porch
Apparel or Merchandise from The Golf Shop
Gift cards are always available 24/7 and are good for any or all of the above!
Saratoga Performing Arts Center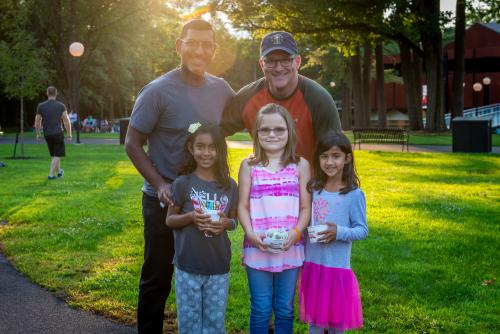 Looking for the perfect Father's Day present? Give the gift of an experience with tickets to the Freihofer's Saratoga Jazz Festival and receive a free baseball cap!
Celebrate on June 25 & 26 with two stages, 24 amazing bands from jazz to blues, funk, Latin and beyond with headliners Jazz at Lincoln Center Orchestra with Wynton Marsalis, Booker T. Presents: A Stax Revue, Ledisi, Robert Glasper, and Galactic featuring Angelika Jelly Joseph. All in a spectacular park setting at the Saratoga Performing Arts Center.
Purchase tickets by Saturday, June 18 to either day of Freihofer's Saratoga Jazz Festival and enter promo code DSGG22 to receive a FREE hat! Pick up your hat at the SPAC Box Office from Friday, June 10-Saturday, June 18 during Box Office Hours of Operation (Monday-Friday Noon – 5pm/ Saturday 10am-2pm). Limit one hat per transaction.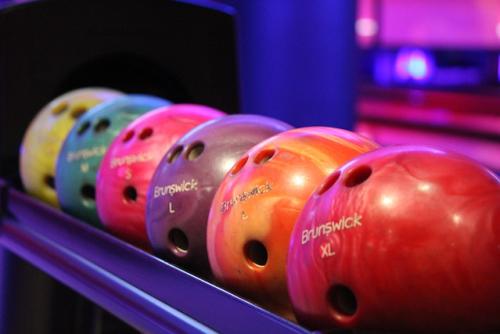 Give dad an experience he won't forget! Saratoga Strike Zone is open Father's Day from 12pm-9pm.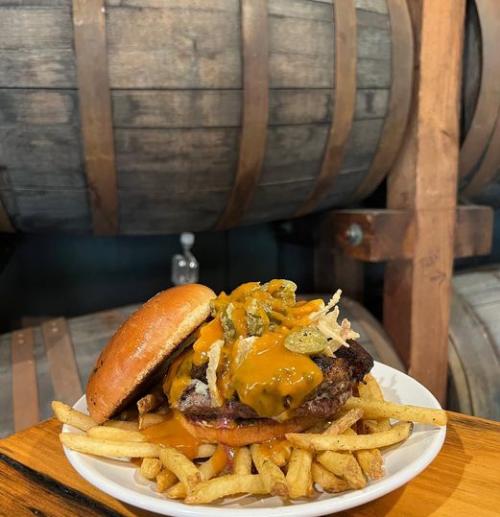 Celebrate dad at the Saratoga Winery! Their special Father Figure Burger is topped with BBQ brisket, fried jalapeños, pepperjack cheese, crispy onions, and jalapeño moonshine sauce. It's going to be served with fries and your choice of a draft beer. Available on Father's Day only. Make your reservation online now.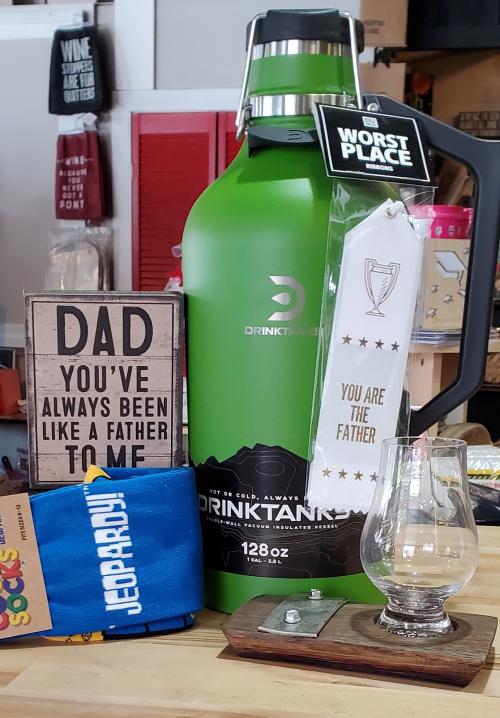 Stop by Tailgate and Party for it's unique spin on Father's Day! From NFL products, grill items, tailgate supplies, and barware, they've got you covered!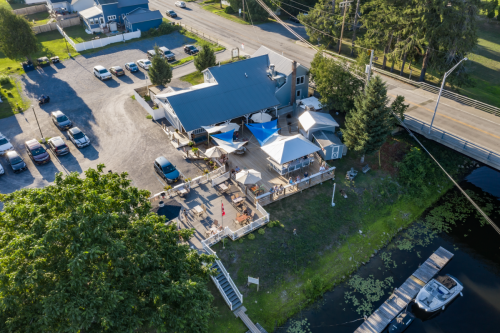 Treat your dad to steak and shrimp this Father's Day with special guests Bobby Dick and Susie Q Entertainment from 3-6pm outside under the gazebo! Call (518) 695-2073 for reservations.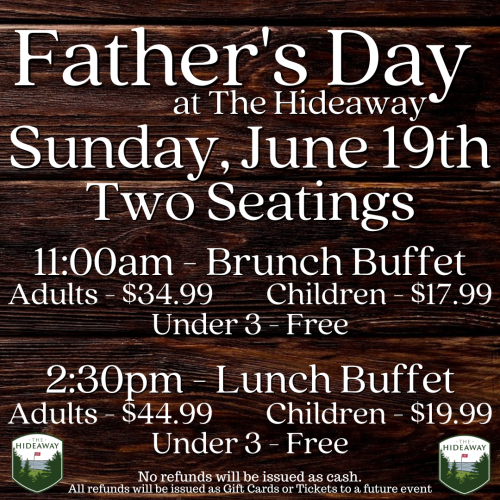 Take dad to a buffet at The Hideaway! There will be two seatings: brunch buffet at 11am and lunch buffet at 2:30pm. Purchase your tickets online now.
​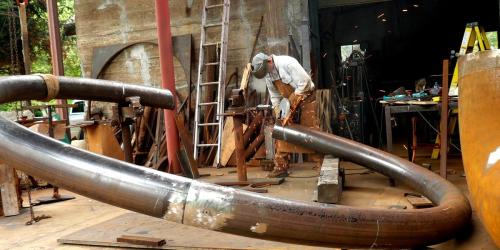 On Father's Day Weekend, The Hyde Collection will host a public docent led tour of the museum on Saturday, June 18 from 1pm-3pm. John Van Alstine's Transformations and legendary Mexican printmaker José Guadalupe Posada are on display, along with the permanent collection in historic Hyde House.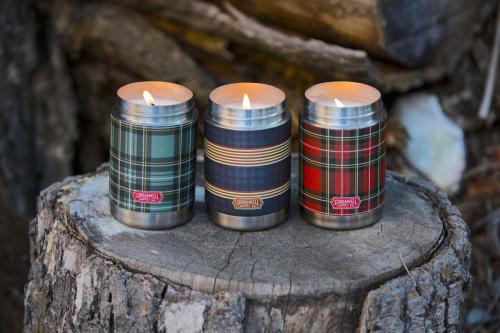 Are you prepared for Father's Day this Sunday? If not, let Union Hall help. These vintage inspired thermoses make the perfect present and are housed in a reusable12oz stainless steel vacuum insulated flask! The Vintage Canteen candles are ready to enjoy cozied up at home or out on your next adventure!