Celebrate Fourth of July weekend in Saratoga Springs, NY! Our weekend-long celebration of Independence Day includes road races, barbecues, live music, and fireworks. Make sure to visit and support our local independent retailers.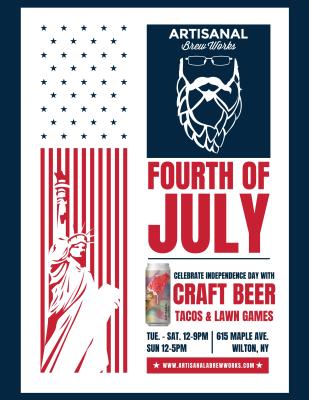 Visit Artisanal Brew Works Fourth of July weekend and enjoy great local craft beer, tacos, and lawn games. Ty's Taco-Ria will be serving tacos Friday and Saturday, and they will be releasing two new beers as part of their ice cream truck inspired beer series: Orange Cream Pop & Strawberry Cream Pop. Visit their Facebook page for all the details!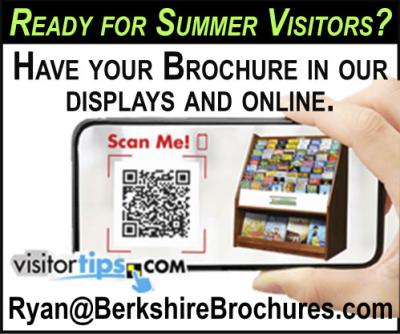 Distribute your brochures or printed media with Berkshire Brochure Display (BBD) and get your "open for business" message out there. Receive a FREE winter month of distribution for any summer or fall agreement. BBD has been distributing printed media since 1979. Their regions include Saratoga, Albany, Columbia County, Berkshires of western Massachusetts, and the corner of northwest Connecticut. This summer and fall looks to be very busy for our regions with major venues opening and welcoming patrons. Let BBD help with your marketing plan. Contact Ryan Hart, VP of Sales at (413) 717-0656 or ryan@berkshirebrochures.com.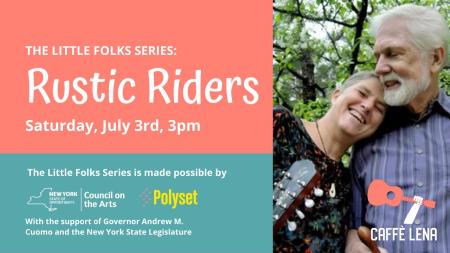 The Little Folks Series presents The Rustic Riders at Caffe Lena on Saturday, July 3! Get the whole family together for this special children's show. The Rustic Riders have been performing together since 1996. They have released three CD's recorded and produced by Dan Duggan. Their 4th CD is nearly completed. You can hear their recorded sound at www.rusticriders.net and see them performing on YouTube. They also lead songwrting workshops and in addition to traditional venues, perform for libraries, museums and house concerts. Their strong advocacy for the environment and social justice is reflected in their songs. Pre-register for this event at www.caffelena.org.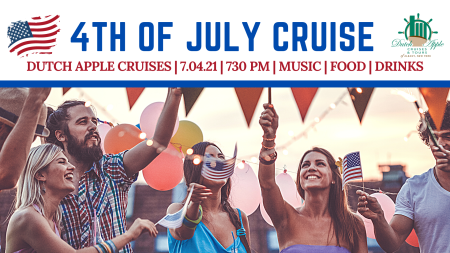 Dutch Apple Cruises is offering 3 cruises this Fourth of July! Information is listed below:
Albany Sightseeing Cruise Departs 1:00 p.m.
Albany Sightseeing Cruise Departs 3:30 p.m.
Albany Sightseeing Cruise on the scenic and historic Hudson River! Live narration, music, drinks, concessions, inside & outside seating, all ages welcome!
4th of July Fireworks Cruise Departs 7:30 p.m.
Live music and fireworks over the Empire State Plaza from the City of Albany & delicious food catered by DeMarco's Restaurant! Full bar will be available with beverages for purchase (cash & credit accepted). General admission is $49.99 per passenger (there is no senior, group or kids reduced pricing available for this special holiday event).
Space is limited, please visit https://dutchapplecruises.com to reserve your tickets.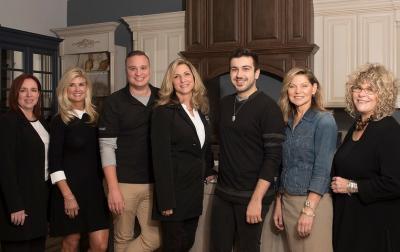 KBC Design Studio Kitchens is currently running a promo of a FREE sink base cabinet with a cabinet order of 12+ boxes in their Waypoint Living Spaces cabinetry line for the month of July. For more information, please visit kbcdesignstudio.com.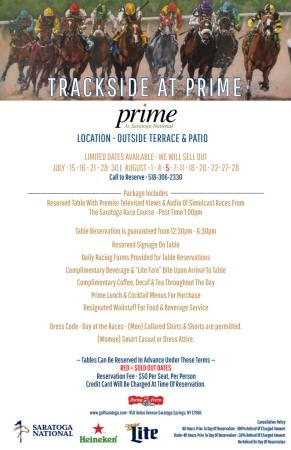 Mark your calendars to reserve your seat for Trackside at Prime Restaurant! (NOT located at the Saratoga Race Track- viewing takes place at Prime at Saratoga National Restaurant). For more information, visit http://www.golfsaratoga.com/dine/events.html.
Enjoy four festive days of fun at Saratoga Casino Hotel's July 4th Weekend Celebration! Win cash, prizes and free play all weekend, plus pick up your new summer hat on July 4th with their baseball cap giveaway. For more information, vist https://saratogacasino.fun/promos.
Saratoga Paint and Sip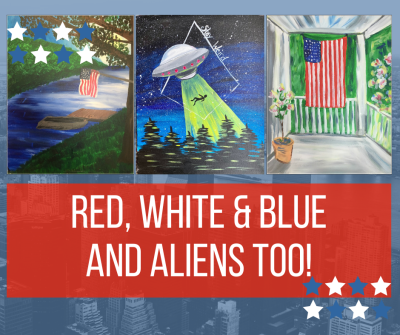 Come celebrate Independence Day with Saratoga Paint and Sip! These are just a few of the classes they have on tap for your 4th of July weekend. Did you know Friday July 2nd is National UFO Day?
Thirsty Thursday – Patriotic Pride – BOGO Drinks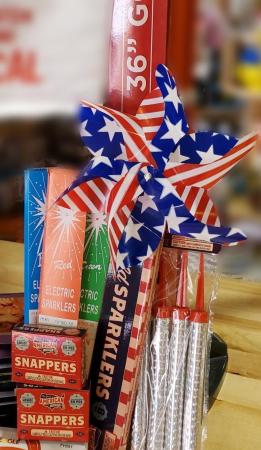 Tailgate and Party has your July 4th party supplies, coolers, pool toys, and of course, sparklers and snaps. Try our 3 foot sparklers, red, blue, or green traditional sparklers, the "Mean Mulligan" or the very cool, Double Trip Sparklers. Visit us at 33 Phila Street.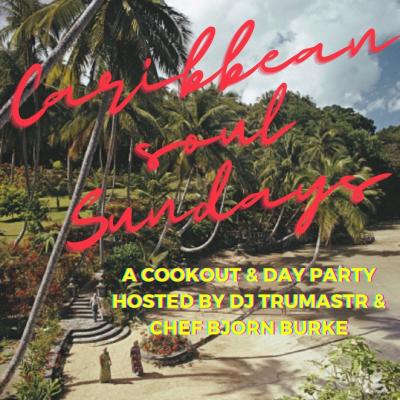 We are so glad the 4th of July happens to fall on a Sunday so you can celebrate the holiday with Caribbean Soul Sundays! Come enjoy a cookout and day party hosted by DJ Trumastr and Chef Bjorn Burke!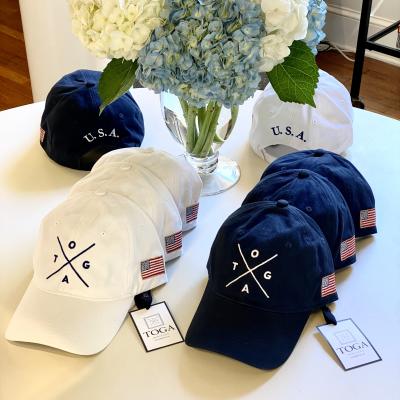 Celebrate the 4th in #TOGAstyle with the TOGA HERITAGE Americana Collection. Stop in this holiday weekend at the Flagship Store at 322 Broadway, Historic corner of Broadway and Spring St. For more information, visit togaheritage.com.
 
JULY 4TH EVENTS SCHEDULE
Saturday, July 3
Saratoga Lake Fireworks Display 2021 at Brown's Beach
Fireworks will begin at dark (approx. 9:15-9:30pm). Parking is limited, so try carpooling or hiring a ride share service!
Sunday, July 4
Firecracker 4 Road Race
Race will begin at 9:00am at Saratoga Springs City Center (522 Broadway).
Register here: https://zippyreg.com/online_reg/?e=1545
Summer Stroll: Saratoga's Historic West Side
Stroll will begin at 10:30am at South Franklin Street (Gideon Putnam Cemetery Entrance)
George DeMers will lead guests through the restored historic West Side to learn about Saratoga's Irish and Italian immigrants as well as the black community who helped shaped the history of this unique district.
All Sunday morning tours last approximately 90 minutes and require walking and standing on varied terrain. Tours will be limited to thirty and tickets must be purchased in advance. The cost per tour is $15 for SSPF members and $20 for non-members.  Visit our website at saratogapreservation.org or call (518) 587-5030 to purchase tickets in advance!
July 4th Celebration in Clifton Park
Parade will begin at noon and will start in front of the Shenendehowa School campus and end at Clifton Common.