Choose Saratoga for Great Venues and Vendors
By choosing Saratoga Springs, New York as the destination for your special day, you have already set yourself up for an incredible experience. As you start to tackle the planning process, remember to mix in some original ideas that will make your wedding truly matchless.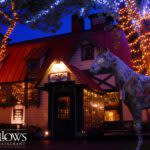 When looking for venues, think about choosing the esteemed
Longfellows.
This location offers a gorgeous space, excellent food, and an attached hotel as just some of its amazing qualities. Longfellows was chosen by The Knot as one of the best wedding venues in the country three consecutive years (2011-2013) in a row. If you're looking for a unique and wonderful setting for your big day, look no further.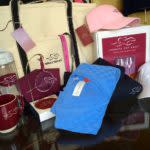 Embrace the Race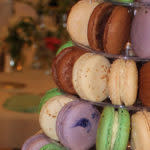 TC Paris
TC Paris brings customers a true authentic French experience with their French macarons. They ship their water in from France just to make the macaron shells and use quality ingredients shipped from around the world. This is sure to be a truly decadent addition to your wedding!
Perhaps you would like to feature local Saratoga items at your wedding or as a gift to your guests. There are so many Saratoga items to choose from! Looking for a unique sweet treat? Saratoga Sweets makes chocolate horse heads, capturing the Saratoga Racing culture of Saratoga and satisfying your guests sweet tooth. Saratoga Chips, Saratoga Olive Oil, Saratoga Crackers, Saratoga Tea & Honey, Saratoga Water and Saratoga Winery are always great additions to your wedding! If you are looking to give your guests a glimpse into all things Saratoga, we encourage you to check out Impressions of Saratoga. For nice, customized Saratoga-centric pieces, you will also want to look at the unique offers at Embrace the Race!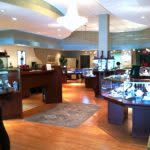 The one thing you kind of really need on your happy day is your wedding band. In order to make sure your band makes it all the way up the aisle, Saratoga also offers a special Ring Bearer service that will set you up with one of our responsible couriers. Just kidding! But honestly, if you want absolutely distinctive bands, check out N. Fox Jewelers. Consider this shop for bridesmaid gifts, bride jewelry, or anything else that will complete your wedding!
Thinking about getting together with the bridesmaids and groomsmen for some pre-wedding bonding? Think about going to Saratoga Paint and Sip for an evening of wine and painting. This ceramics studio offers numerous fun alternatives for wedding parties that will involve guys and girls alike! The best part is at the end, you have created wonderful memories and special pieces of work that you can keep for the rest of your new life.
Take a deep breath. It's the morning -of and all the planning is finally over. What's that feeling... wedding jitters? No, that's hunger. Though the wedding party and family will be busy getting ready, don't forget to provide a little morning nourishment to tide everyone over until the reception meal! Delicious bakeries like The Bread Basket offer yummy breakfast platters that will fill those empty stomachs.  (The Bread Basket also designs fantastic cakes for earlier in the planning process). Another great spot to check out is Uncommon Grounds for gourmet bagels, coffee, and tea. After all, it's your wedding day, so why not try somewhere new and unique instead of your normal chain fast food run.
Saratoga and all the attractions, entertainment, restaurants, and retailers that go along could just be the key to making all your wedding dreams come true. Don't stop at this brief list! Explore for yourself and find whatever it is that you are passionate about to make one of the biggest days of your life as perfect as it can be.