Marriage Preparation, or Pre-Cana, Can Be the Foundation for Building a Great Marriage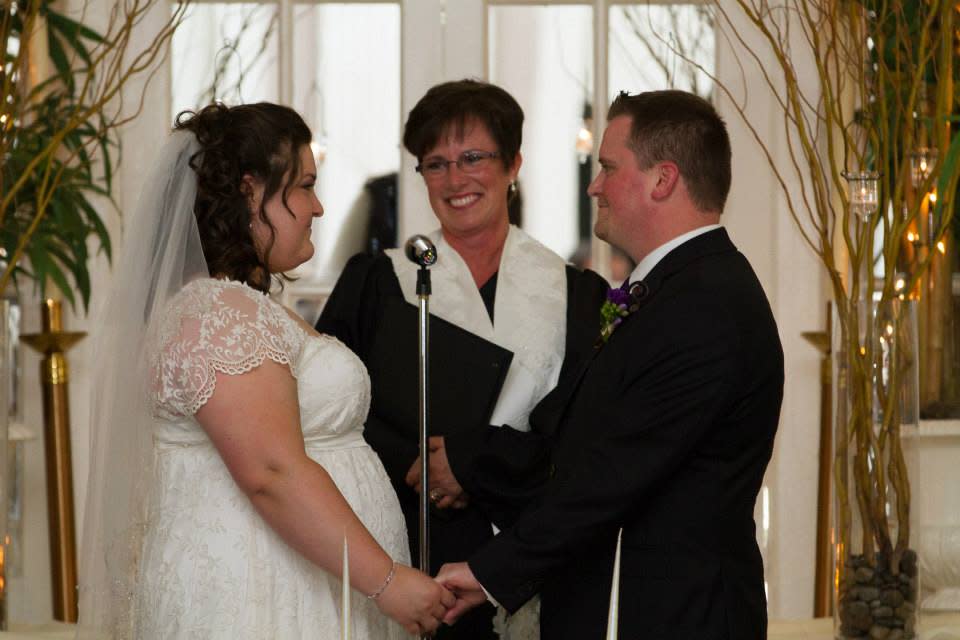 Today I opened my Christmas mail and was delighted to discover this card: "We thank you for showing us the way to an amazing future together and can't wait to celebrate the biggest day of our lives with you!"
As you plan the biggest day of your life, have you thought about taking the time to focus on what's most important – the marriage you are creating?
Marriage preparation (also known as premarital counseling or sometimes Pre-Cana) is an opportunity for you as a couple to envision and begin to create the kind of marriage you most want.  Many wedding officiants, like Sacred Celebrations, offer marriage preparation to help you shape your married life.  Most churches and synagogues require it as part of the process of being married.
The process of marriage preparation varies greatly depending upon the facilitator.  Sacred Celebrations marriage preparation occurs privately over three to four sessions.  Each session includes preparatory homework with exercises to help you reflect on the strengths and challenges of your relationship. Strategies are offered to help you improve communication and learn to grow from what is most challenging to you, which often includes patterns of communication breakdown or family issues.
Erin and Jason Blair wrote: "We chose to complete premarital counseling because we were both dedicated to beginning our marriage with love and warmth, to give us teachings to help us when times would be tough. Once we met Reverend Sue, we felt safe and at ease. We knew she should be the person to help complete our marriage process. We wanted a space to speak freely and without judgment, and with Reverend Sue was the place."
Many couples will not hesitate to spend hundreds or even thousands of dollars on flowers to enhance their wedding day.  Why not consider a much smaller investment to enhance the rest of your married lives?  Often the stress of planning a wedding triggers conflict in a relationship.  Taking the time with a third party to see how you might not just manage the stress, but actually grow from it, may turn out to be the best investment you make leading up to your big day.
Marriage preparation with Sacred Celebrations can occur at your home, my office, or via Skype, whether or not I will be your wedding officiant. Please visit my website, celebratingthesacred.net/marriage-preparation/ for more information about marriage preparation and my other services.  Is it time for you to begin thoughtfully building your amazing future?