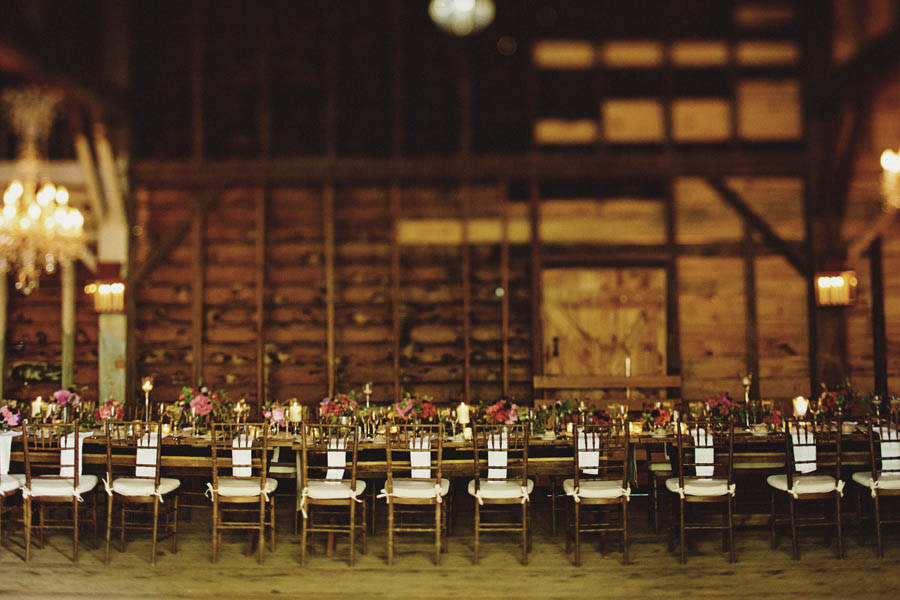 Rustic Saratoga Barn Weddings
Planning a Saratoga barn wedding
One thing I love about barn weddings is that they are often a blank slate in which a couple can really show off their personalities. They also tend to lend themselves to a rustic chic feel, which many of you may know is all the rage right now. Barn weddings have gone far passed the trend phase, and are now a staple venue for weddings, rehearsal dinners, Sunday brunches, showers, etc. I adore barn weddings because they allow me to be as inventive and creative as my bride and groom will allow. Whether the style is rustic/chic, or modern/vintage (often referred to as modage), my barn weddings always end up being a true expression of the couple. From a planner's perspective, it doesn't get much better than that!
One thing I always recommend to my barn brides is to base their color palette on the natural colors that surround the venue. Take a look at the gardens and ask what will be in bloom on your day. Try to include these colors in your palette, and go from there. The first fabric that comes to my mind when thinking of barn weddings is burlap. Use this as a starting off point. Burlap runners, string being used to showcase family photos with clothes pins, burlap boxes filled with fresh strawberries for guest favors…whatever it may be. Another element I love to include is tree trunk slabs. These make a great base for centerpieces, dessert displays, cake stands, or even chargers. Barrels of wheat make for a beautiful and inexpensive display. They can add a nice element of height to dessert tables, guest book tables, or even as planters that line the sides of barn doors.
Another fabulous idea is to greet your guests with a lemonade stand. On a hot summer's day, nothing beats a cold glass of lemonade before diving into cocktail hour. Rather than your traditional escort cards, lay out horse shoes with your guests name and table number tied to it with a piece of raffia. You can also display your escort cards with clothes pins that are hung on a piece of twine. If you are getting married in the fall, make sure to have a hot apple cider station for your guests towards the end of the night. Nothing screams fall quite as much as a mug of hot apple cider. If you are getting married in the summer, think of using strawberries as a starting off point for food choices. Rather than a traditional tiered wedding cake, have a display of tiered strawberry shortcakes in different sizes.
For guest favors, think of giving away something edible that is locally sourced, or better yet, from the farm itself. Display an array of potted herb plants in a wheel barrow, and have your guests take one as they leave. If you are getting married during prime strawberry season, have boxes of fresh strawberries labeled and ready to go for you guests. Homemade jams or mini pies are also a great guest favor for barn weddings. Remember to work with what is in season, and keep it as personal as you can. I leave you with some pictures from my inspiration boards!
Happy Planning!