Make the most of your Saratoga summer wedding by planning for anything and everything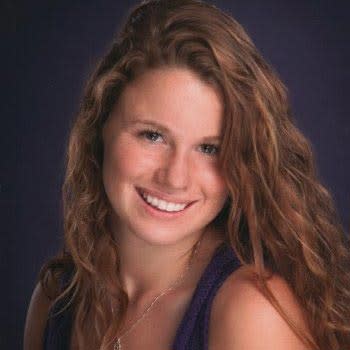 Heather Quirk
1) Invite Jack Frost
Well, maybe you don't need to go quite that extreme. Making sure your guests and wedding party (and yourself!) find some easy heat relief will make the experience much more enjoyable and cool (no pun intended).
If your wedding and/or reception are inside, make sure you talk with your wedding planner or the venue manager about the temperature of the building and if it can be adjusted to the preferences of your group. If necessary, you may want to think about placing a few quiet fans around the room to keep the air fresh and moving without disrupting the event.
If your wedding and/or reception are outside, a tent or roof covered space where guests the guests to help them stay smiling even in the heat. These can double as fun photo props!
2) Hydration Station
As we all know from high school health class, keeping liquids flowing through your body is essential. On a warm day, everyone will be a healthier and happier with some refreshing beverages.
Though throwing some water bottles in an ice bucket may seem like the easiest option, more often than not the ice will melt, the water will become lukewarm, and there will be a few too many half full bottles lying around. A more conservational option would be buying some classy glass dispensers and filling them with all your favorites! From lemon lime water to Arnold Palmers to your own signature sangria, the options are endless! Keep cooler refills inside where they will stay icy and delicious.
3) Keep It Fresh
Sticking to light, fresh foods will be the best way to go for a summer wedding. Though fresh food spoils faster, guests will be dying to devour some fruit skewers or chilled pasta salad. Heavy dishes might taste good, but won't be as pleasing once they sit in the stomach for a while. Think about healthier options as well, because no one wants to feel uncomfortable in those little dresses they worked hard to fit into, especially not the bride!!
4) Chase The Sun
One of the wonders of summer is the unbelievable scenery it provides. No matter the time of day, there are awesome shots that you should make sure your photographer takes advantage of.  Find a forest where the sun breaks through the trees like a spotlight. Plan a romantic photo session right at sunset. If you're near any lakes, oceans, or pools, take advantage of the way the sun plays with the water and snap some quick pics. If you're in a city, find a rooftop or a balcony to sneak away with your photographer and make some photo memories. Quite honestly, you can do almost anything you want with the sun, just make sure you do something!
5) Twinkle Twinkle
Another perk of summer is the beautiful, warm nights. If you are in a location that allows for it, consider a late reception complete with some gorgeous star gazing. Consider giving the guests a star map to help them find the current constellations. Maybe even offer a prize to who finds the Little Dipper first! And never underestimate the cliché yet romantic effect of surprising your new spouse with his or her very own named star! Like those twinkling stars, the options are innumerable!
6) Don't Let Anything Rain On Your Parade
Or even sun on your parade. This summer's weather has been unpredictable and strange just about everywhere, but don't for one second let that ruin your wedding. In reality, who cares if it downpours or if the sun shines a little too bright. In the end, it isn't about the decorations, the hair, or the perfect plan. When it comes down to it, your wedding is about love. So if it rains, dance in it. If it's blazing hot, get a tan. After all, you may only get one shot at this. So have the time of your life, no matter what.