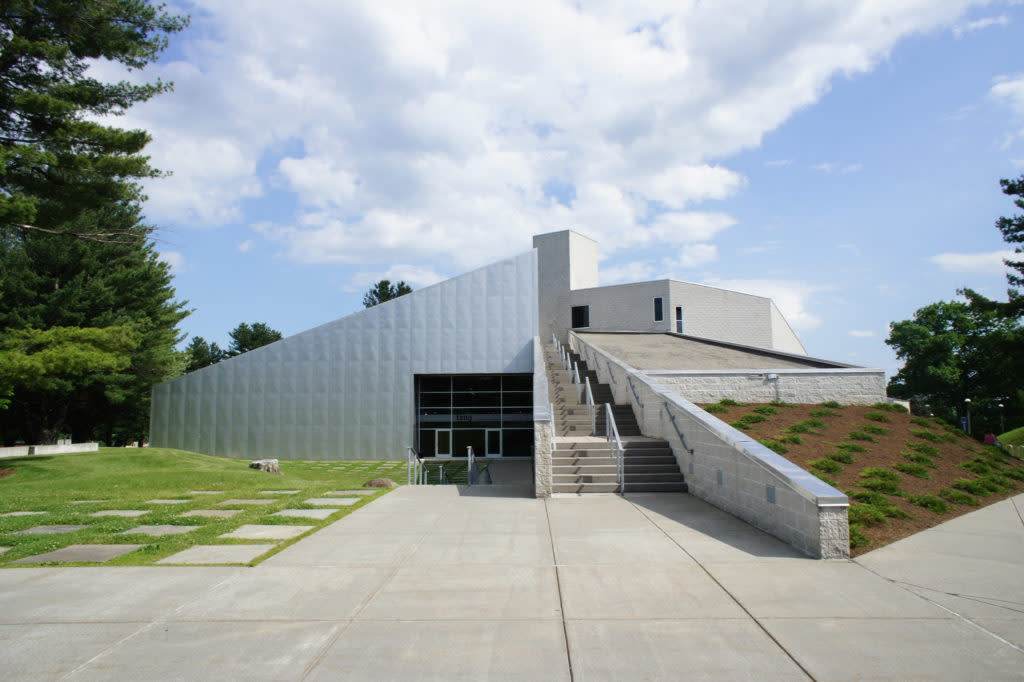 The Frances Young Tang Teaching Museum and Art Gallery at Skidmore College is pleased to announce an exciting slate of events — concerts, tours, family activities, and a new exhibition — in the month August.
Opening exhibition Dismantling the House Opens August 21 and runs through October 18, 2015 Dismantling The House presents work in the Tang collection and on extended loan by female artists who have influenced the development of feminist art and who adopt unconventional approaches in their work that speak to the subjective nature of feminist identities. Dismantling The House aims to complicate a univocal presentation of feminism and reveal diverse narratives as a way to represent the multitude of feminist voices and ambitions. Curated by Imaan Riaz, Skidmore College Class of 2015, and the 2014-15 Eleanor Linder Winter '43 Intern.
Last-chance exhibitions Nicholas Krushenick: Electric Soup Nicholas Krushenick combined witty Pop sensibilities with a myriad of artistic inspirations to create dynamic, playful paintings. Closes August 16.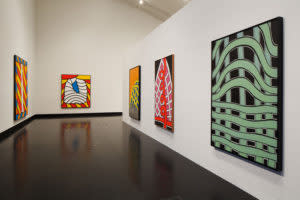 Opener 29: Arturo Herrera — Day Before In Arturo Herrera's latest abstract paintings, he alters and abstracts books found at flea markets. Closes August 23.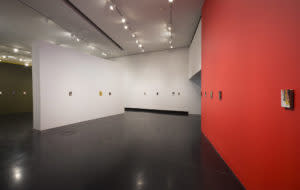 UpBeat on the Roof concert series Friday nights at 7 pm Celebrating its 15th season, the UpBeat on the Roof summer series highlights regional musical talent in an array of styles. UpBeat on the Roof is free and open to the public. The rooftop is accessible via the museum elevator or outdoor staircases. In the case of inclement weather the series is held inside the museum.
August 7: Holly & Evan Band Blues, jazz, and soul Amsterdam-based blues musicians Holly Taormina and Evan Conway have joined with drummer Bob Morris and saxophonist Josh Greenberg to update the traditions of the Barrelhouse, with their unique and electric style. In their four years together, Holly & Evan have actively pushed the boundaries of traditional blues music, mixing in a touch of jazz and soul.
August 14: Jocamo Funk, R&B, soul, and rock Founded in 1993, Jocamo is a group of veteran musicians who create their own old school brew of funk, R&B, soul, and rock. Inspired by the music of the Meters, Neville Brothers, Parliament/Funkadelic, James Brown and Marvin Gaye, Jocamo provides heavy groove with covers and original music.
August 21: Bear Grass Folk, rock, and homespun trip-hop Bear Grass attracts listeners with the quirky songs of Katie Hammon. Featuring Hammon with Ian White, August Sagehorn, and Tommy Krebs, Bear Grass draws on influences like Laura Veirs and Wye Oak, creating melodic, captivating, and, at times, subtly dark music.
August 28: Annie and the Hedonists Acoustic blues, vintage jazz, and swing Annie and the Hedonists interprets the songs of the great female blues artists of the 1920s, 1930s, and 1940s, such as Bessie Smith, Memphis Minnie, and Billie Holiday, among many others. Featuring musicians Annie Rosen, Jonny Rosen, Peter Davis, and Don Young, their styles include western swing, bluesy country, and roots Americana.
Tours Tuesday, August 4, 1 pm Curator's tour with Dayton Director Ian Berry
Friday, August 14, 5:30 pm Curator's tour with Assistant Director for Curatorial Affairs Rachel Seligman
Tuesday, August 18, 1 pm Curator's tour with Assistant Director for Curatorial Affairs Rachel Seligman
Friday, August 21, 5:30 pm Curator's tour with Imaan Riaz '15, the 2014-15 Eleanor Linder Winter '43 Intern
Family Saturdays The Tang Teaching Museum's Family Saturday programs run from 2:00 to 3:30 pm through August 22. Most of the programs include a tour of a specific exhibition followed by an art-making project.
All programs are free and open to the public, and suitable for children ages 5 and older, accompanied by their adult companions. Reservations can be made one week before each week's program. For additional information and reservations, call the Tang's Visitor Service Desk at 518-580-8080.
Aug. 1: Baskets of Another Kind We will look at and discuss Cris Bruch's sculpture, Cradle, and Margaret Curtis's painting, Pearl Necklace: Icon for Home, then make and decorate baskets inspired by both of these artworks.
Aug. 8: Make Your Own Shopping Bags We will head outside the museum to talk about Jonathan Seliger's giant shopping bag sculpture, Politeness Counts, then come back in to decorate our own bags in the style of Nicholas Krushenick's colorful paintings. (Please bring an umbrella and/or raincoat if it rains that day.)
Aug. 15: Make and Decorate a Book After viewing and discussing Arturo Herrera's painted books in Opener 29: Arturo Herrera: Day Before, we will learn a simple way to make a book, then decorate the covers in fantastic ways.
Aug. 22: Art and Nature We will look at Joan Snyder's painting, And Always Searching For Beauty, and talk about how she incorporated herbs, grass and other natural materials into the paint. After our conversation, we will take a brief walk outside to gather leaves, grass, and other natural stuff, then use them in our own artwork, mixing them with other art supplies.
About the Tang Teaching Museum and Art Gallery The Tang Teaching Museum and Art Gallery at Skidmore College is a pioneer of interdisciplinary exploration and learning. The Museum is open noon – 5 p.m., Tuesday – Sunday, with extended hours through 7 p.m. on Fridays during the summer, and is closed on Mondays and major holidays. The Museum celebrates its 15th anniversary in 2015. More information call 518-580-8080 or visit http://skidmore.edu/tang.
Facebook/TangMuseum Twitter/@TangMuseum Instagram/TangTeachingMuseum
For media inquiries, please contact: Michael Janairo Assistant Director for Engagement, Tang Teaching Museum 518-580-5542 mjanairo@skidmore.edu