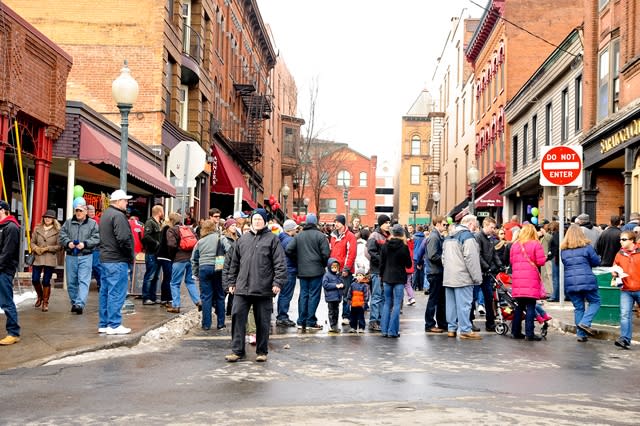 It's not often there's an event that can be talked about all year long, but is only one day a year. I mean, aside from The Superbowl and Christmas, there aren't many others, especially not community based events. Except for Chowderfest.
I fell in love with Chowderfest many many years ago, and regardless of the weather or the temperature outside, I've made sure I've been in Saratoga for Chowderfest.
Yes, that includes even trekking home from Geneseo, NY where I went to college, just for this spectacular day of the year. So the question is… why do I love this day so much?
There's a few ways I could answer this question. First and foremost, I'm the Saratoga Food Fanatic, so of course I love to eat. Having copious amounts of chowder at my disposal is pretty much like a dream come true.
Second, I love my hometown of Saratoga, and to see so many people braving the coldest of temperatures to come together and participate in this event is really quite beautiful.
Finally – the excitement. For whatever reason, the entire day is filled with excitement. I honestly become giddy like a little kid on Christmas Eve the night before Chowderfest, and the feeling comes back year after year! There's something really special about waiting in long lines, talking to strangers, eating $1 3oz cups of chowder and being out and about downtown that is magical.
Now that I'm done rambling about why I love it so much, I'm really looking forward to attempting to try as many types of chowder as I can this year. While I'm quickly bouncing from restaurant to restaurant next Saturday, I will be sharing all of my experiences with you guys on Twitter.
If you don't follow me already, feel free to give me a follow @ashleydingeman.
I can't believe we're just less than a week away – what are you most looking forward to on February 1st at Chowderfest?