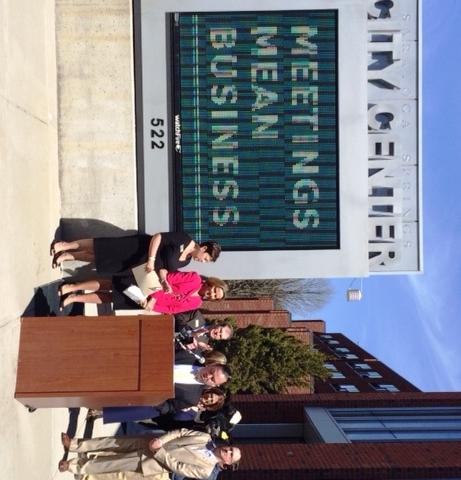 Conference highlights event industry's impact...
SARATOGA SPRINGS: The Spa City celebrated the first-ever North American Meetings Industry Day Thursday with some satisfying statistics, industry leaders, elected officials and a cow.
The news conference, held Thursday afternoon at the Saratoga Springs City Center, highlighted the importance of the meetings and event industry on the local year-round economy.
In 2014, the calculated economic impact of meetings and events was $27,859,596, up $2 million from the year prior. Hotel occupancy was also up to a record high at 69.2 percent.
On the creation of the new April 16 holiday, "It's really to draw attention to what meetings and conferences mean to local economies," said Todd Garofano, President of the Saratoga Convention & Tourism Bureau.