Celebrate St. Patrick's Day in Saratoga Springs, NY! The city comes alive for this festive holiday. You can always find Irish music, food and drink specials, and fun activities around every corner.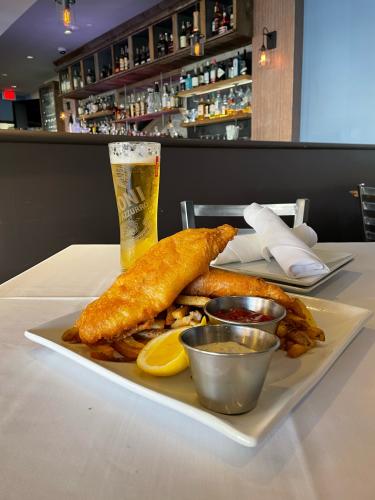 30 Lake Fine Dining & Spirits  will be offering Fish & Chips with a draft beer or Guinness Draught for $22 on St. Patrick's Day from 4pm-closing.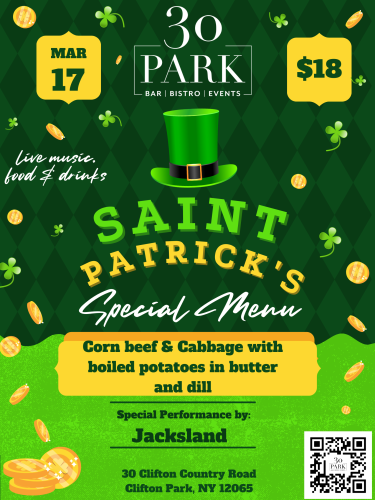 30 Park will be offering a special St. Patrick's Day menu featuring corned beef & cabbage. There will also be a special performance by Jacksland.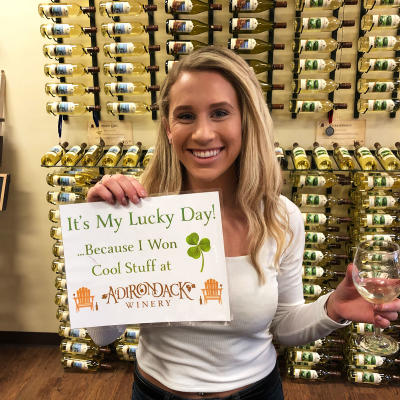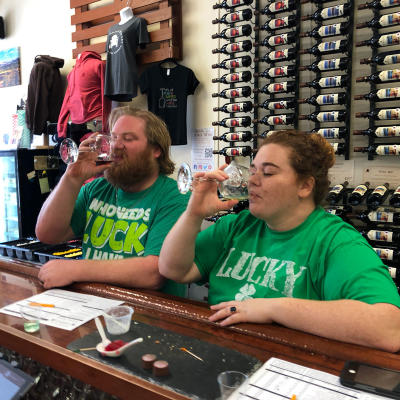 Test your luck this St. Patrick's Day with Adirondack Winery's Pot of Gold Weekend at both their Lake George and Queensbury Tasting Rooms! From Friday, March 17 to Sunday, March 19 wine tasters will get to pull from the Pot of Gold for a chance to win special prizes! PLUS, get a free sample of their Shamrock Sangria to really get in the spirit! If you're visiting their Queensbury Tasting Room, their leprechauns concocted a specialty "Pot of Gold" cocktail flight that is rumored to bring you some luck!
Artisanal Brew Works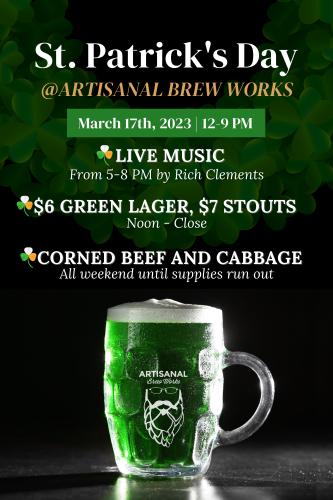 Visit Artisanal Brew Works this St. Patrick's Day for green beer, stouts, corned beef and cabbage, and live music!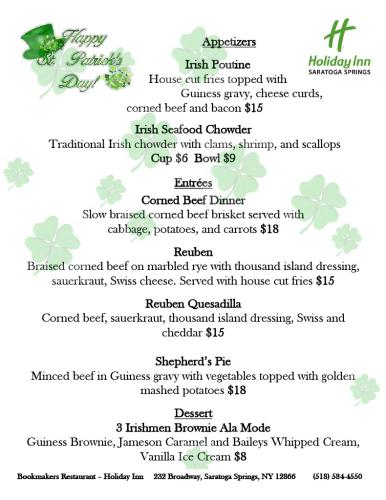 Bookmakers Lounge, located inside the Holiday Inn in Saratoga Springs, is offering this incredible St. Patrick's Day menu!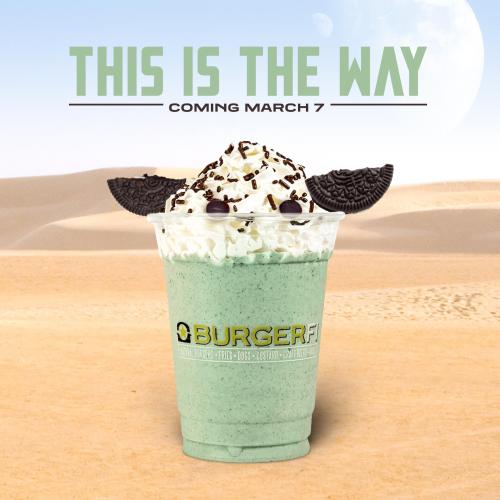 BurgerFi will be offering a Mint Oreo Shake starting March 7, just in time for the green holiday!
If you're looking for a quieter St. Patrick's Day, look to Caffe Lena on St. Pat's Eve. Teada, one of Ireland's most celebrated world-touring traditional music bands, will perform at 7:00 p.m. on Thursday, March 16. Limited tickets still available at https://www.eventbrite.com/e/teada-tickets-507934755527.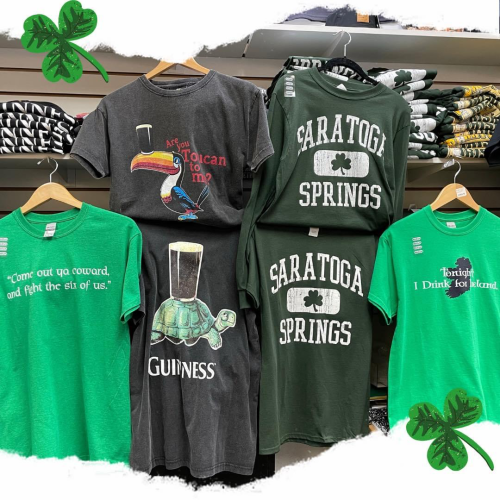 Get all your St. Patrick's Day gear at Celtic Treasures located at 456 Broadway!
Crafters Gallery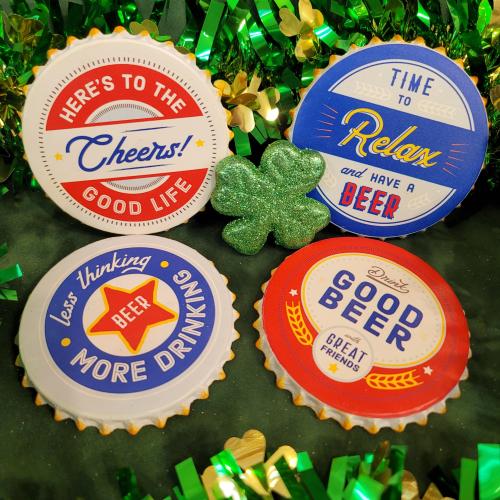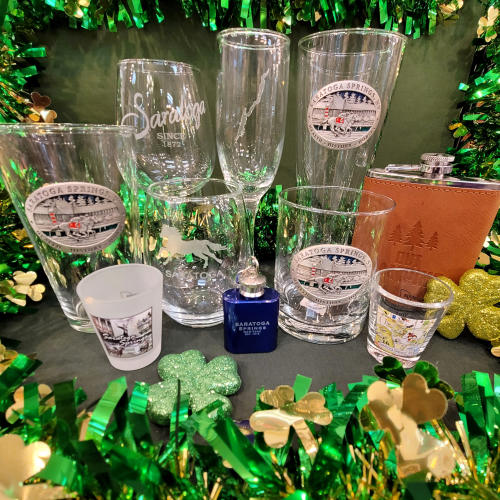 Mention this post for a FREE beer bottle cap coaster with a $50 purchase or receive 20% off all boozy drinkware including shot, pint, wine glasses, and flasks on St. Patrick's Day only!
Dance Fire Studio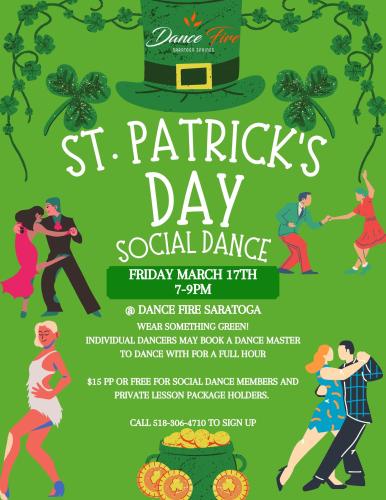 Lads and lassies, dust off your dancing shoes and don your finest green apparel for a St. Patrick's Social Dance Party on Friday, March 17 at 7:00 p.m.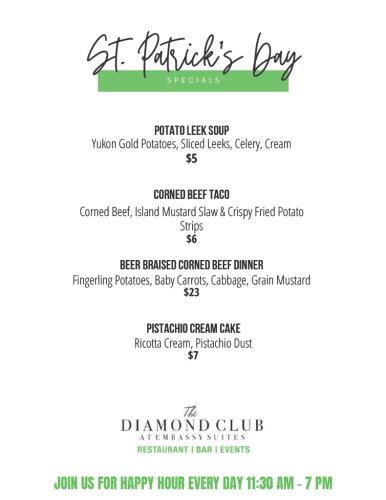 Check out this St. Patrick's Day menu at Diamond Club Restaurant! Visit them for Happy Hour every day from 11:30 a.m. and 7:00 p.m.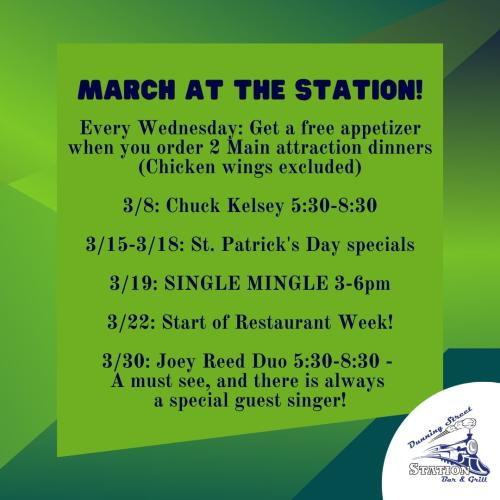 Check out all fun things happening at Dunning Street Station this month! Call (518) 587-2000 for reservations.
Fawn M.U.A.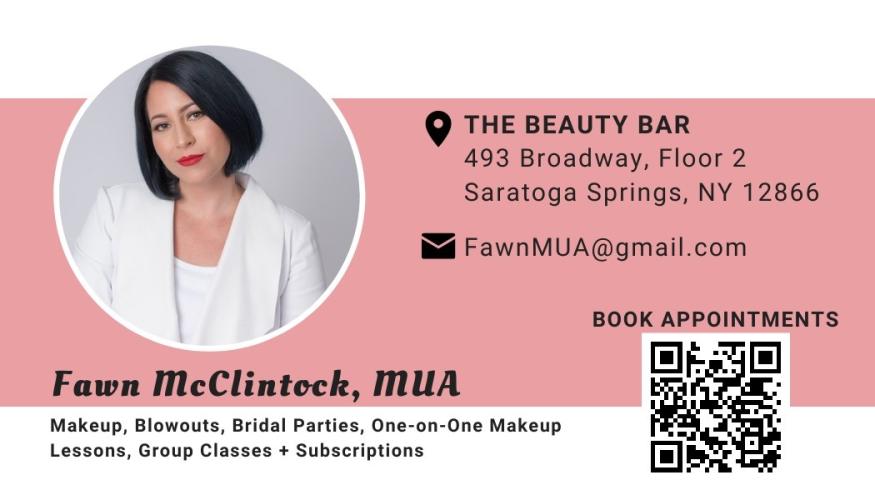 Fawn M.U.A. is offering a wash & blow dry with makeup special for $125. Available March 15-17th at The Beauty Bar, located at 493 Broadway. Book now: www.fawn-mua.com/book-online.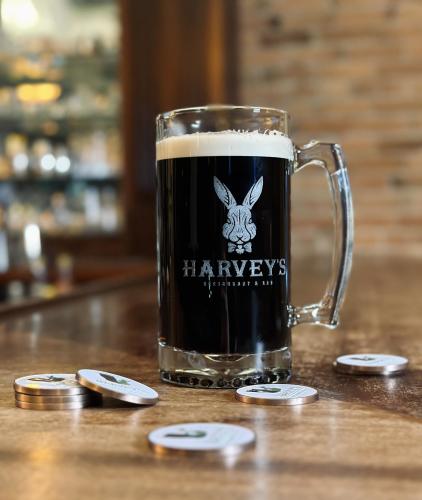 Harvey's will be celebrating St. Patrick's Day for two weeks!
March 10th: Irish Coffee Day sponsored by Slane whiskey, Saratoga Coffee Traders, and Darling Donuts. $1 per Irish coffee sold will be donated to the Moxxie Foundation.
March 11th: Guinness is hosting a "Pour Your Own Perfect Pint Competition." They will be judging who can pour the best perfect pint of Guinness and doing prizes and giveaways.
March 17th: On St. Patrick's Day, they will have Irish step dancers and bagpipers throughout the day. As well as promotional giveaways from Tullamore Dew, Slane Whiskey, and Jameson.
March 18th: Promotional giveaways from Slane Whiskey, and Redbreast whiskey.
Enjoy an Irish inspired menu on March 17th & 18th.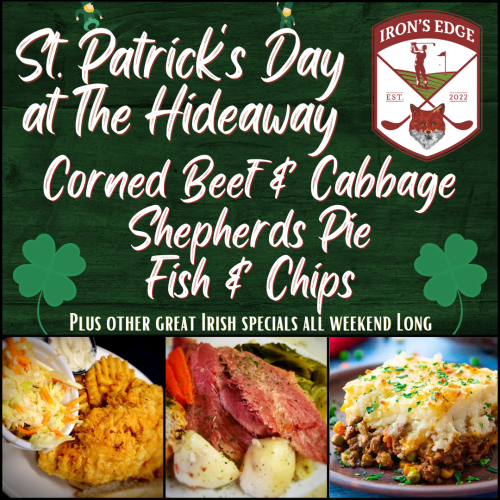 Iron's Edge is offering a special St. Patrick's Day menu, all items will be $17.99. They will also have drink specials all weekend long.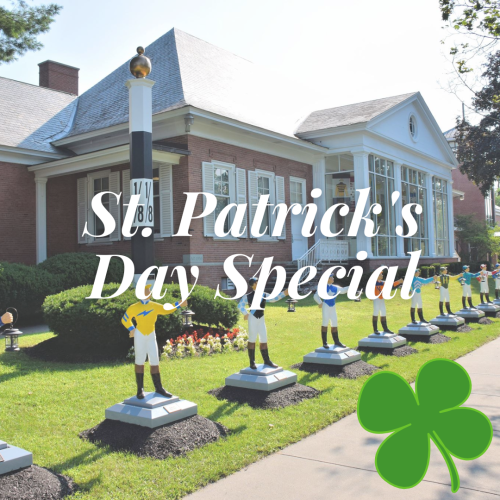 The National Museum of Racing and Hall of Fame will be offering a 50% discount on admission on St. Patrick's day to any visitor wearing green! 

Newly opened, Neighborhood Kitchen is offering this St. Patrick's Day special. Available for takeout and delivery, 3:00 p.m. to close.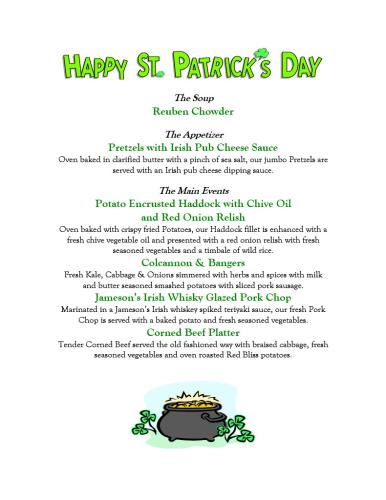 Olde Bryan Inn, one of Saratoga's oldest and most loved restaurants, is offering this special St. Patrick's Day menu. For reservations, call (518) 587-2990.
Premiere Transportation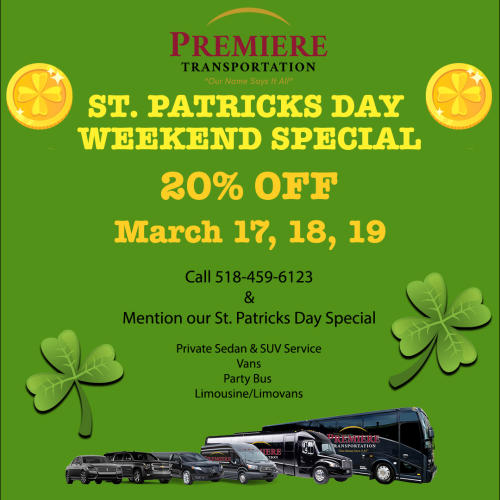 Premiere Transportation is running a special for St. Patrick's day weekend. If you call to book transportation for March 17, 18, or 19 and mention this special, you will get 20% off the base price of transportation.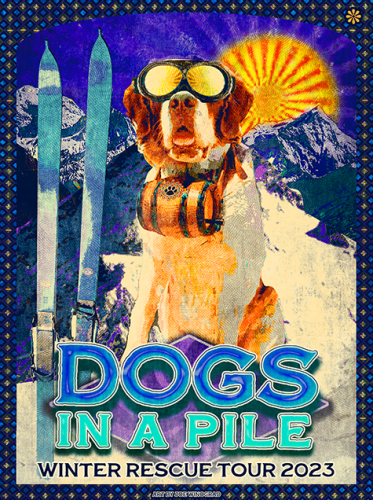 Dogs in a Pile with special guest Hayley Jane will preform at Putnam Place on Friday, March 17 at 9:00 p.m. For tickets, visit putnamplace.com.
Sacred Spa + Wellness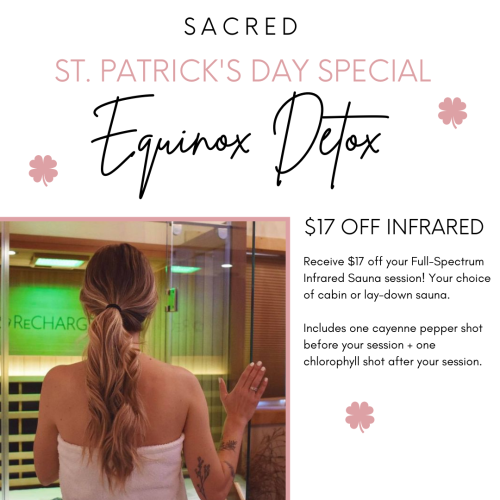 Sacred Spa is offering a St. Patrick's Day Special: Equinox Detox! Enjoy $17 off your Full-Spectrum Infrared Sauna session! Visit sacredspaandwellness.com to book now.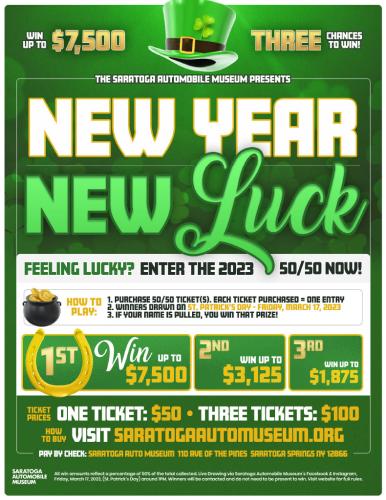 Enter the Saratoga Automobile Museum's New Year New Luck 50/50 now! Visit saratogaautomuseum.org.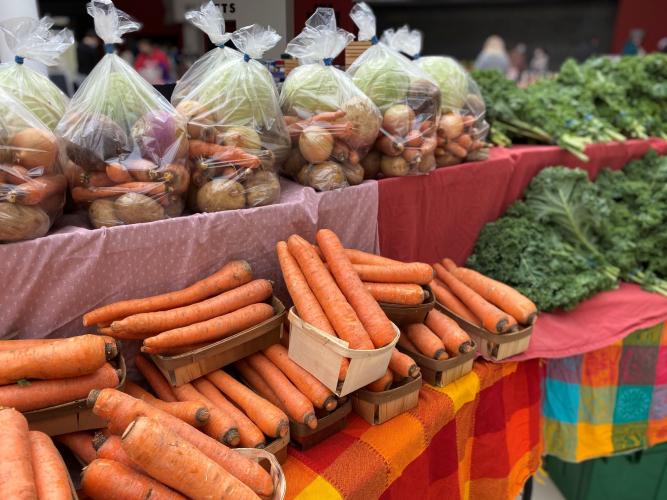 You can find the spirit of St. Patrick's Day at the Saratoga Farmers' Market! Local producers have all the goods to help you prepare for your Irish-infused festivities. Beef brisket is available at Longlesson Farm and King Creek Farms. Locally grown produce like cabbage, carrots, and potatoes will be available at Gomez Veggie Ville. And, think 'green' with a Saratoga Chocolate Company's Matcha Bar, microgreens from Irin Wellness, and more! See you at the market!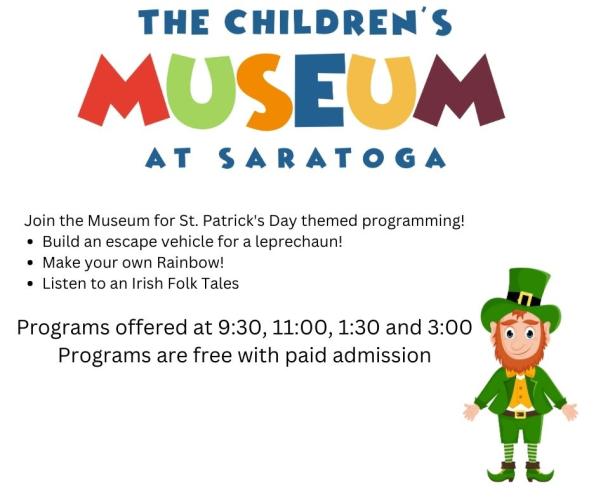 Join The Children's Museum at Saratoga for St. Patrick's Day themed programming! Programs will be offered at 9:30 a.m., 11:00 a.m., 1:30 p.m., and 3:00 p.m. Programs are free with paid admission.
The Hideaway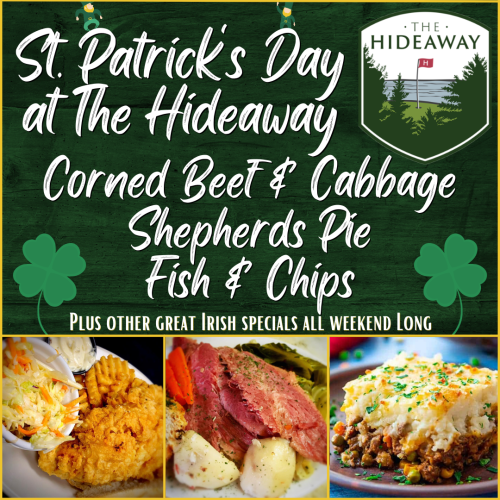 The Hideaway is offering a special St. Patrick's Day menu, all items will be $17.99. They will also have drink specials all weekend long.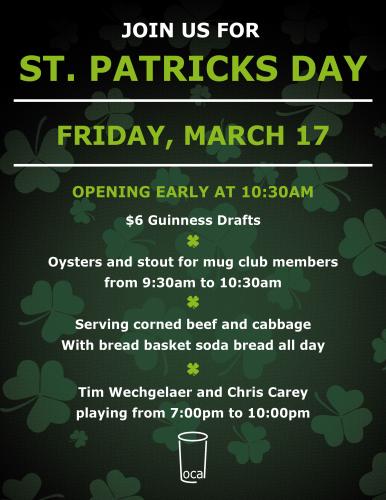 The Local Pub is celebrating St. Paddy's Day with great beer specials, corned beef and cabbage, and live music from Tim Wechgelaer and Chris Carey!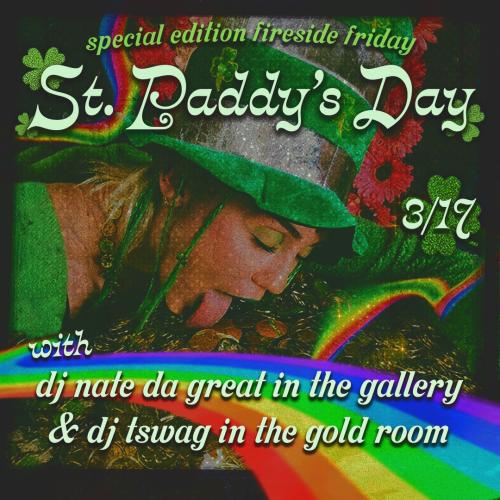 Not sure what you have going on St. Paddy's Day? Come have fun at The Night Owl with DJ Nate Da Great in the gallery and DJ Tswag in the gold room.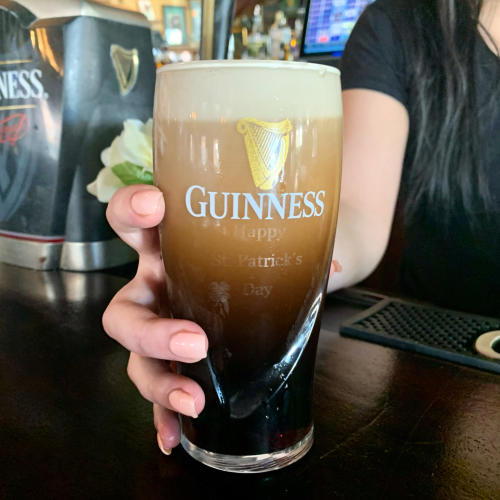 The Parting Glass Pub is your St. Patrick's Day headquarters! Celebrations will begin at 11am on Friday, March 17th. Live music all day and corned beef cabbage while supplies last! No cover, no reservations.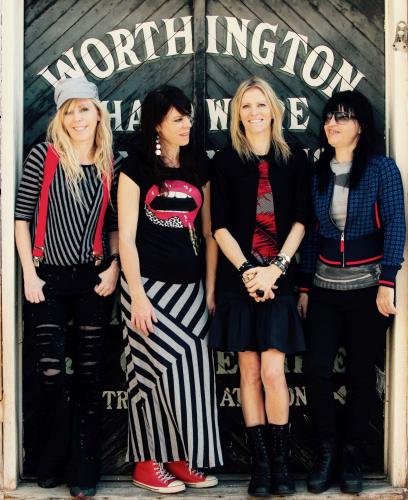 The Screaming Orphans – four Irish sisters from County Donegal, Ireland – are bringing the party to Saratoga with a good old-fashioned Irish Hooley at 7:30 p.m. Saturday, March 11 at Universal Preservation Hall (25 Washington St.) The Screaming Orphans, a fan favorite at Irish festivals across the U.S. and Canada, are known to Celtic music fans in the region: They participated annually at Irish 2000 festival in Ballston Spa before its demise, and have appeared at Freedom Park in Scotia, UPH, Proctors and elsewhere over the years. Their collection of 12 albums and an E.P. are widely regarded internationally. Their latest CD, "Taproom", landed at number one in the iTunes World Music charts and was in the Top 10 on the Billboard World Music chart. They have recorded with Peter Gabriel, performed with Joni Mitchell on a Chieftains album, backed Sinead O'Connor on a tour, have been named Best Rock Band at the Irish Music Awards. Tickets and more information at universalpreservationhall.org.