Can't make it to Churchill Downs for this year's Kentucky Derby on Saturday, May 6? No worries. Being the thoroughbred horseracing city that it is, Saratoga Springs has got you covered. Here are a few of the many ways to view and celebrate the big race. 
Get ready to break out the fancy hats and sip on mint juleps because the Kentucky Derby Watch party at the Horseshoe Inn Bar and Grill is almost here!  Join them under the tents for a Race to the Roast on May 6th at 3pm. Watch the race and enjoy a delicious meal, cocktails, and great live music by The North & South Dakotas.
Dress to impress and don't forget to place your bets! Use the link below to purchase your tickets. (Please print and bring a hard copy of your ticket for entrance to event.)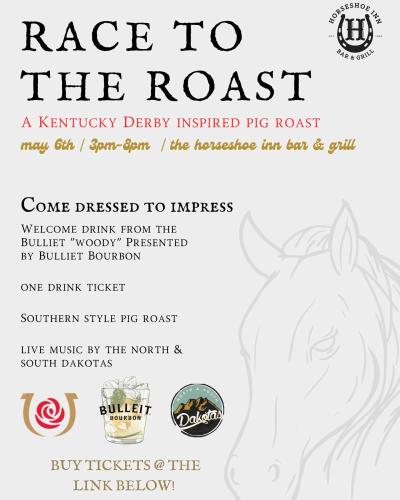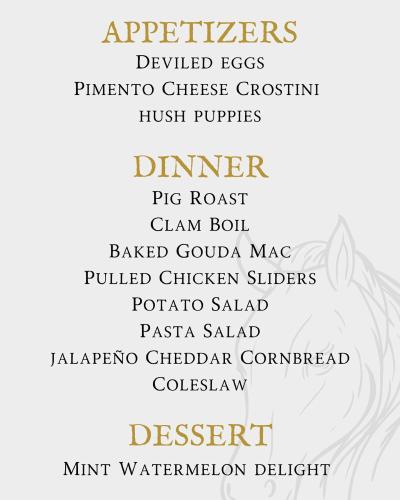 Join the National Museum of Racing and Hall of Fame at this Kentucky-themed fundraiser featuring delicious samplings of local brews and spirits, as well as signature Kentucky inspired dishes from local restaurants. While exploring the Museum and its exhibits, guests will enjoy entertainment in the prestigious Hall of Fame before a live airing of the 2023 Kentucky Derby. This year they are celebrating the 50th Anniversary of Secretariat's Triple Crown victory! Guests are encouraged to dress in your best 1970's themed Derby attire in his honor. An award for the most fashionable themed attire will be presented before post time. Also, there's always a chance to win with the race-day-inspired 50/50 raffle and silent auction!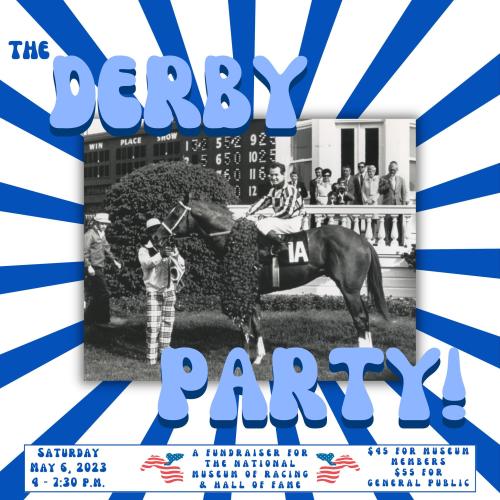 Join PDT Market for their PDT Derby Party, this time in their brand new space at 55 Railroad Place, from 4pm-7:30pm. Enjoy live music by Mike Thomas and the Late Night Philosophers, Kentucky Derby viewing, cocktail hour, dinner buffet, Derby inspired specialty cocktails, house-made desserts and a special takeaway. This is a ticketed event, tickets are required. Table reservations and general admission (bar & standing room) tickets available at pdtmarket.com.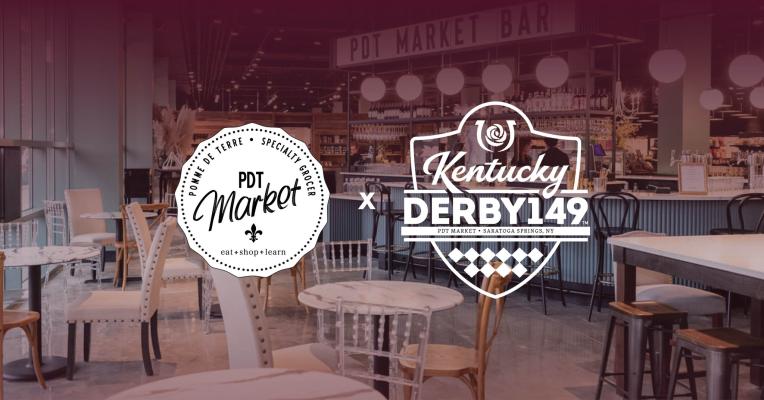 Derby Day is back at Prime at Saratoga National! Music by the New York Players from 4pm-9pm. General Admission and VIP tent seating available. Reserve your ticket now: www.primeatsaratoganational.com/shop/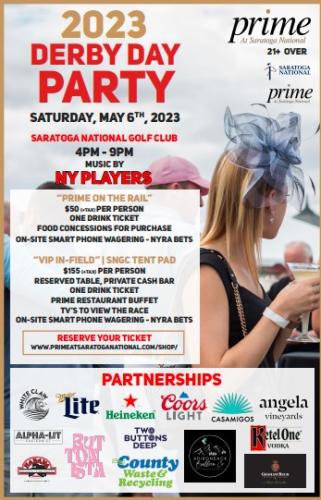 Oaks and Derby weekend features at Taverna Novo are certain to land you in the Winner's Circle, no matter what your ticket says! They will have all the races on all weekend and plenty of Wi-Fi to place your online wagers! Add to that a menu filled with Derby specials including Patti's Famous Pimento Cheese, Brown Sugar Bourbon Salmon, Derby Pie (housemade with 7 year aged Kentucky bourbon!) and, of course, Mint Juleps.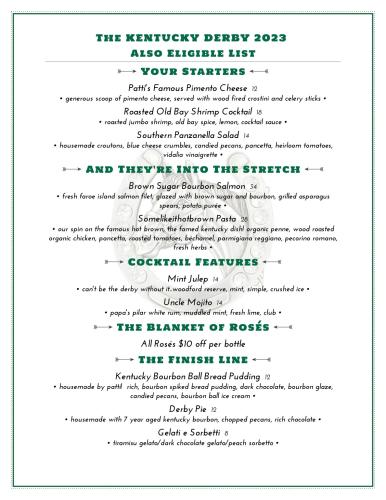 The Saratoga Sponsor-A-Scholar invites you to join them at their Kentucky Derby Day Party at The Lodge! Tickets are now on sale!
Saturday, May 6, 2023, 4pm-8pm. Enjoy televised racing on large screen TVs, on-site wagering, open bar and fabulous food.
The Lodge, One Nelson Ave, Saratoga Springs
Visit Saratoga Sponsor A Scholar Derby Day Party, May 6,2023 ,4-8pm Tickets, Sat, May 6, 2023 at 4:00 PM | Eventbrite