Saratoga and Saratoga Springs is a Great Place to Meet, Greet, and Play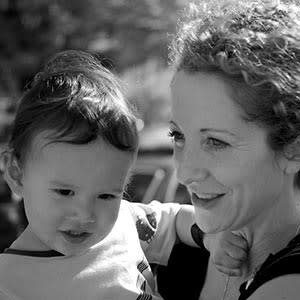 Karen Wallingford
Without a doubt, one of the first things I noticed after moving into my walking-distance-to-Downtown apartment was the bustle of the city. Saratoga was always a wonderful destination and certainly the perfect vacation spot during the summer months. But, with the influx of business - boutique shops, great new big-city inspired menus, a continuously thriving night life - the city blossomed out of its horse-racing niche; it became popular in its own right – for too many reasons to count. All of these attractions have morphed Saratoga form the August Place to Be, to simply the place to be.
Having just moved back and needing to furnish an apartment in a characteristic charming Victorian, I focused my attention on the local retail shops. And, no disrespect to the hard-working folks at Target et al, but there is just something to be said for outfitting your entire house by your own design & in all original pieces that could not easily be lumped into any one catalogue, all while knowing the shop owner personally.
I started with The Red Wolf on Spring Street where by coincidence, the husband half of the husband-wife pair of owners happens to build and refurbish beautiful pieces of furniture; likely necessitated by the shop's diverse selection of women's and men's clothing, jewelry and delicately designed and crafted home goods needing display. I have purchased juice glasses, a scarf, a soy candle, and a rug here. Just walking into this store makes me smile. It feels part old farmhouse, part Anthropologie, and part hip metropolitan dweller. There is literally something for everyone.
Second on the list was Silverwood. Silverwood, too, is a shop with a lot of variety. Furniture, jewelry, home decor….not to mention an art gallery with a rotating schedule of items on display. Stepping into Silverwood, it's clear you're in equine country with so much Saratoga inspiration. But, meander a little further towards the back and there are tables filled with all sorts of accoutrements to outfit your walls, counter tops and coffee tables. I've purchased two small bottles wrapped in burlap with a cork top to make infused Vodka. I've also purchased a bracelet, (another) soy candle in an artistically designed glass jar, a ring, and a pillow.  And the ladies behind the counter – always perfectly coiffed and well dressed – remain ever patient when I waltz in with a less patient toddler.
My third stop needs no introduction – it's been a Saratoga staple. Four Seasons all natural market and café has the most amazing selection of prepared foods since Whole Foods opened a buffet. Likewise, if the Capital Region were ever blessed with a Whole Foods, Four Seasons would give them a serious run for the money. As a non-practicing but dedicated-to-the-cause Vegan, I am obsessed with Four Seasons.  I wish they would publish a cookbook so that I might try to be more loyal to the way of life. Meanwhile, their selection of supplements, snacks, organic produce and legumes, is expansive considering the size of the store.