National Geographic Traveler recently wrote about Summer in Saratoga, New York!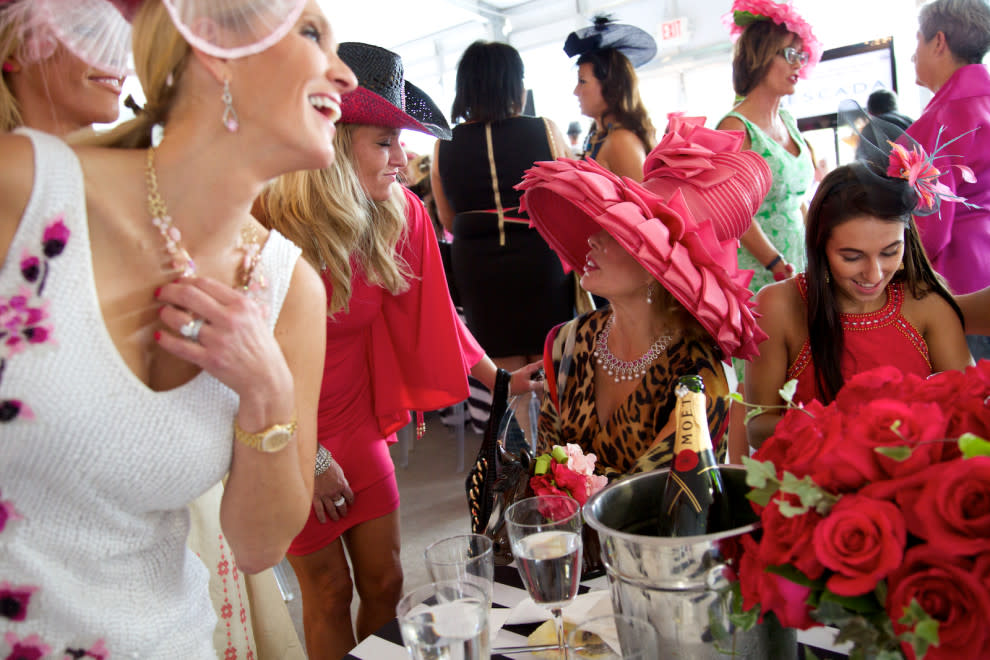 "We decided that our article would focus on the summer "season" in Saratoga, when the town springs to life with cultural performances, galas, polo matches, and, most importantly, horse racing at the Saratoga Race Course. As I edited the photos, it became clear that the season included many long-standing traditions, among them ladies wearing hats at the races and parties. Some hats are enormous and bold and demand to be noticed, while others are demure and understated. This tradition of fancy hats and racing dates back to the earliest days of the Royal Ascot, memorably depicted in My Fair Lady, when Eliza Doolittle makes her high-society debut at the races...."
View Summer in Saratoga Photos
Accomplished photographers Amy Toensing and Matt Moyer collaborated on the story "Summer in Saratoga" for Traveler magazine. The married duo sat down with Sarah Polger, a senior producer with Nat Geo Travel, and spoke about their first assignment together.