A Saratoga Springs native comes home...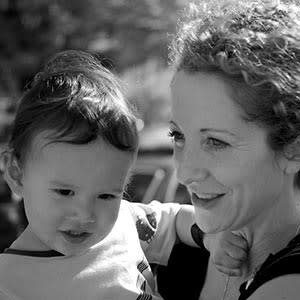 Karen Wallingford
There's been some sort of shift I think in the geographical perspective of Upstate New York. When I was growing up, if you were from the City, anything outside of it was considered Upstate. In some sort of reverse snobbery, we would balk at the notion that Westchester County was Upstate. For starters, it seemingly lacked the rural vibe and local flavor. Secondly, it was no doubt reserved for the likes of Richard Gere and his B & B endeavors. Regardless, city dwellers and urbanites seeking reprieve from the big apple seem to be expanding their horizons with their sights set on Saratoga. And why not? The vibe in downtown has nicely married the old with the new & the charming with the hip.  Seemingly, it's been a welcomed union by locals and tourists alike.
During a recent visit to the City, I realized how perfectly Amtrak situates Saratoga County as a totally convenient and accessible destination, without the big to-do of it being a destination. Making this weekly trip to Manhattan as a college intern, the aesthetic/relaxing value of the commute was lost on me. I made the trek to and from Penn Station to fulfill 4 credits, sleeping most of the way. Now though … trust me when I tell you …. the beauty of the landscape, the stops along the Hudson, and the carefree travel to another mindset are each worth the $80 fare, if nothing else.  Without the necessity of a subway (because we walk everywhere!), this just may be the public transportation I introduce my son to.
As one of my several "professions" while I spiritually labored at being a writer, I did event planning.  Here is where this blog could get very interesting. At any given moment, I am drawing out an itinerary that could involve any and/or all of the following: horse races, packing a picnic, Mrs. Londons/Max Londons and a trip up and down Broadway to find the perfect accoutrement to my kitchen, bathroom or wardrobe, among other things.
With the SPAC season opener coming up next month, no doubt the masses will be making their first trip of the year up to Saratoga Springs, if not the first leg for staying the whole summer.  This year, SPAC has some particularly awesome shows. There is Cirque De La Symphonie, Yo yo Ma and Wizard of Oz with a live Orchestra, not to mention the Jazz Fest, along with a variety of other popular artists. I'll be kicking off SPAC's 2012 season with the Rock n Run 5k and intend on being in regular attendance to Family nights on the lawn with a picnic (and wine, naturally).
PS - If you're coming from downstate, take the train.