You've undoubtedly heard of Code Blue, a program of Shelters of Saratoga which provides emergency shelter to members of our homeless population beginning on Nov. 1 each year and, depending on weather conditions, continuing through April 1. You may also know about the generosity of those in our community who help support Code Blue, whether it is the on-site staff or the many kind hearts who donate their time, money, or assistance to provide necessary resources.  
It is one thing to hear about all of this, but to actually SEE it in action and then to become a part of it is an entirely different story.
We here at Discover Saratoga, as part of our Voluntourism program, along with our hotel partners, have been sending groups of volunteers to the main shelter located at the Soul Saving Station Church on Henry Street to help with cleaning and organizing, and whatever else Code Blue deems necessary.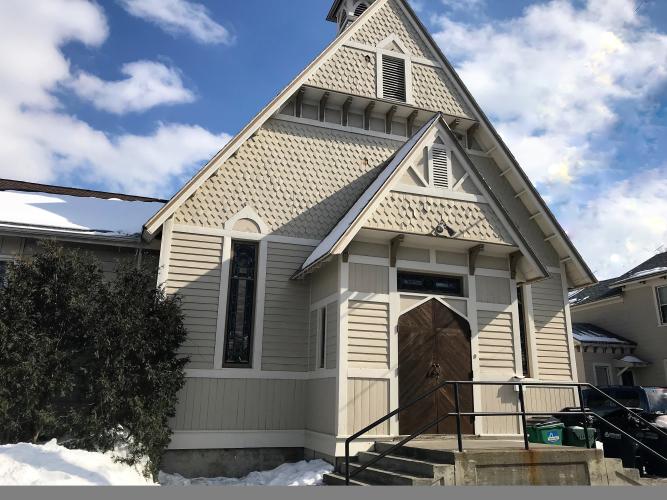 Entering the shelter for the first time is a sobering moment. To look upon the rooms filled with cots and blankets side by side, and to realize how incredibly important they are to the people who have nowhere else to go on our frigid Saratoga nights, is nothing short of heart-wrenching.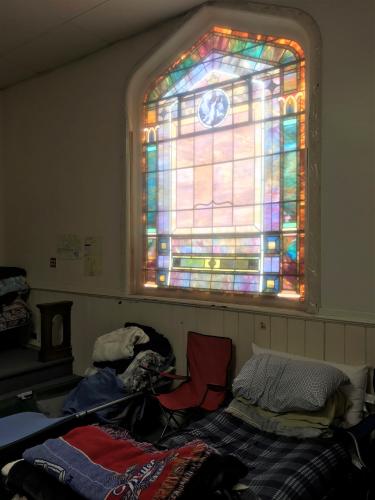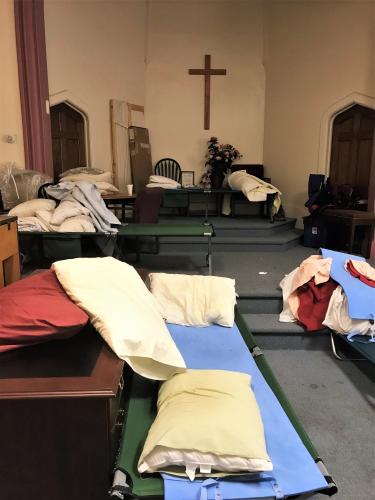 We sent three different groups of volunteers over the course of three weeks. We were assigned tasks in both Nancy's Closet (sorting, folding and categorizing the clothing and personal item donations) and the main room downstairs (cleaning the bedding, cots, floors and walls). We felt a true sense of reward, knowing that our efforts would go a long way in helping the staff and enhancing the comfort and well-being of the guests.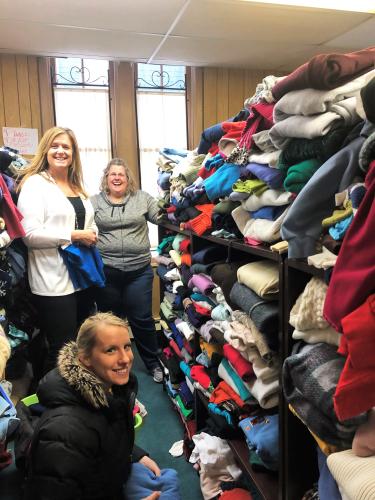 As quoted from their website, "Code Blue was started in December 2013 as a collaborative effort between the City of Saratoga Springs, faith-based groups, individuals and non-profit partners committed to assisting individuals who are homeless." The Soul Saving Station can accommodate up to 37  guests, with overflow accommodations at the Presbyterian New England Congregational Church for an additional  20 guests when needed.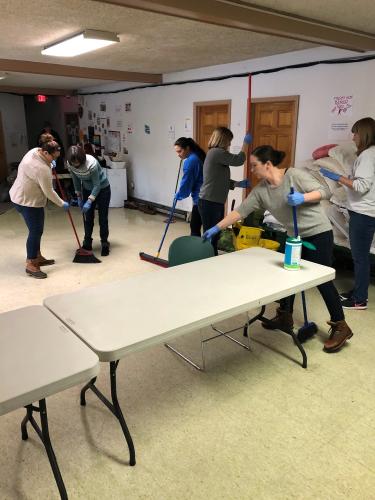 It is important for those of us who are lucky enough to have a roof over our heads to understand that homelessness can happen to anyone. Approximately 20% of the individuals utilizing Code Blue work full-time, they just cannot make enough money to afford housing.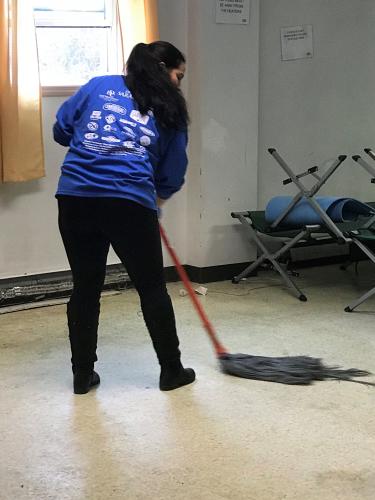 One of our groups met a guest, Grace, the morning we were there. Grace is a lovely woman, a bit older and arthritic, who had a harder time getting out of bed and moving around in the morning. She spent some time talking with us and sharing some of the challenges she faces day to day. Grace has a car and money for her meals but cannot afford rent, so she lives out of her car when weather permits and is grateful for the warmth of the shelter during the colder winter nights. She explained that she never thought she would find herself without a place to call home, but circumstances were such that this was her current situation. Everyone has a different story and a different set of circumstances that led them to Code Blue's doors.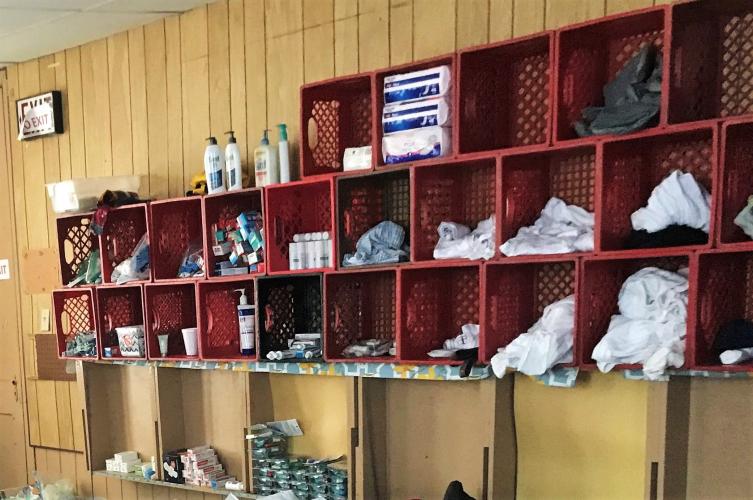 The shelter is open 7 days a week from 5pm-8am, regardless of temperature, and is open to anyone seeking refuge from the cold. They provide a hot dinner each evening that the shelter is open, generously provided by area restaurants. A well-deserved shout-out to Longfellow's, Olde Bryan Inn, Druthers, The Brook Tavern and the Knights of Columbus for their consistent generosity in providing these dinners.
There is a list on the website of additional facilities  offering daytime respite as well (some of which offer a meal, showers or laundry).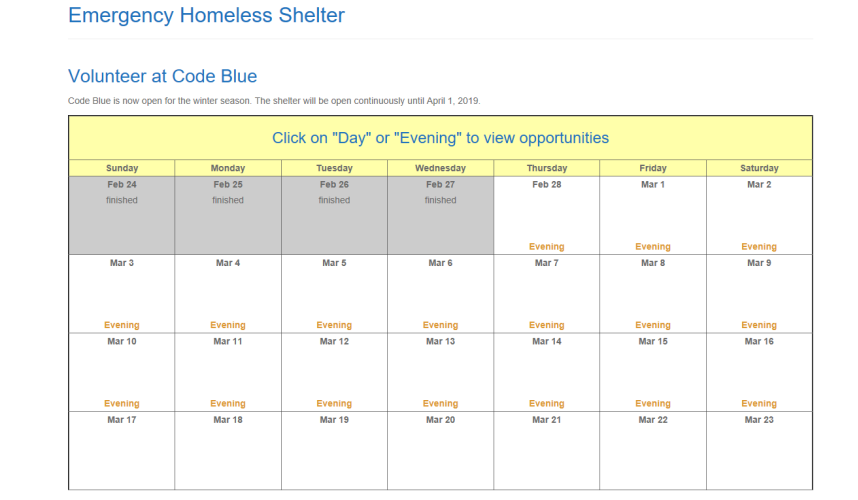 How can you help? Simple. There are several ways to get involved. You can volunteer your time by signing up on their  volunteer calendar  for a variety of tasks, including but not limited to setup, clean up, weekend breakfasts, etc. Additionally, you can donate…money, clothing, personal items, etc. Again, please refer to their website. There are so many ways to help and every effort makes a difference in the lives of those who need it most!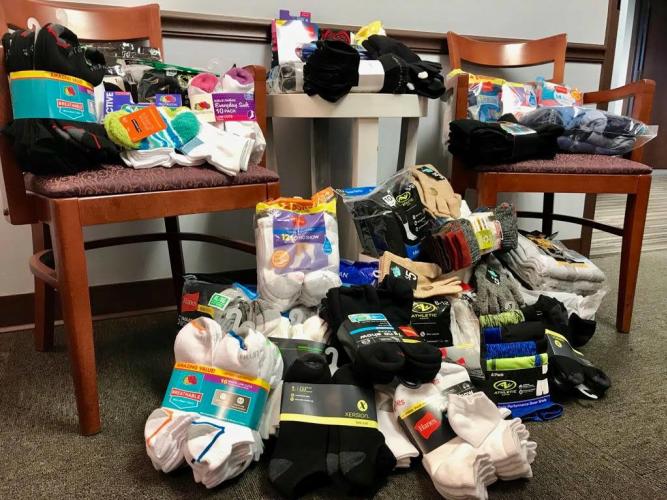 Discover Saratoga is working hard to become a leader in community giveback. Locals and visitors alike can support the many amazing non-profit organizations in our city. For more information on our efforts and how you or your organization can get involved, head to our website.
You may also follow Code Blue on Facebook.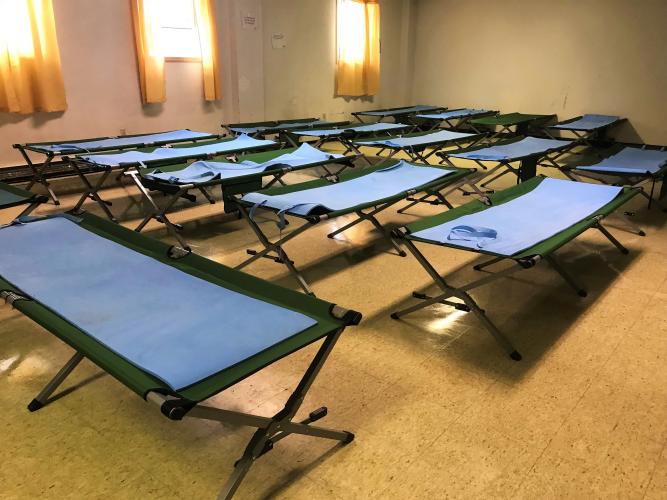 Learn more about Discover Saratoga's voluntourism program and free convention services here.
Stay informed with Discover Saratoga! No spam—just information about Saratoga you want to read. Sign up for our Discover Saratoga newsletter for all latest events and things to do in Saratoga, NY.