About Saratoga NY
Saratoga, New York is a year-round event, convention, wedding and travel destination with engaging attractions, rich history and an artistic culture. Nestled in scenic upstate New York, Saratoga is a short distance from New York City, the Adirondacks, Boston and Montreal.
What makes Saratoga Springs NY so special?
With attractions including naturally carbonated mineral spas, harness racing and polo, 15 golf courses around the county, 10 historic museums, and an award-winning downtown, it's no wonder Saratoga Springs is a nationally recognized destination. There's something to enjoy for everyone—including, of course, America's oldest and most popular thoroughbred racecourse which attracts thousands of people during the summer season.
Where can you park?
Saratoga is a bustling city with a steady stream of visitors and locals driving downtown to experience the best dining, shopping and events. Parking garages, parking lots and ample street parking options are conveniently located throughout downtown Saratoga.
What about transportation?
The Albany International Airport is 30 minutes south of Saratoga Springs with ample access to ride sharing, cabs and car rentals. Multiple bus and tour operators have regularly scheduled services throughout New York State and to Canada. Capital District Transportation Authority (CDTA) offers direct or connecting services to Saratoga Springs, Albany, Lake George, Glens Falls, Montreal, Boston and more.
Saratoga Springs is also easily accessible by rail. Amtrak's Albany/Rensselaer station is a 40-minute drive away, and the Saratoga Springs Station is located less than two miles from downtown.
Is Saratoga dog-friendly?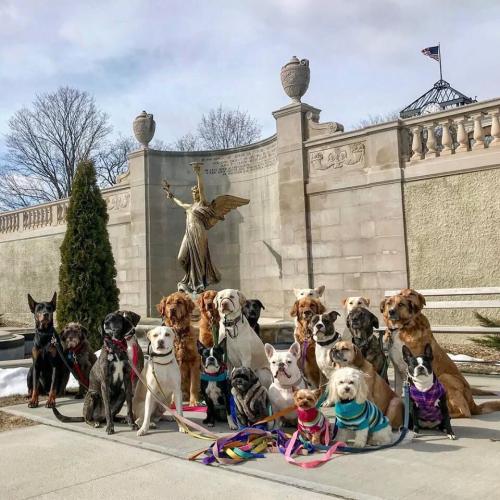 Photo by Tim Pink
Absolutely! Many businesses and restaurants allow well-behaved dogs in their facilities. Visit our list of dog-friendly locations before your trip!
What's the weather like in Saratoga Springs?
Beautiful! With four distinct and captivating seasons, visitors can enjoy the very best that each has to offer. From the warmth and sunshine of summer, through the comfortable autumn weather and stunning colors, into winter where blanket of snow is not only beautiful, but fun for outdoor enthusiasts. We love the pops of color and lush greenery in the springtime as well!
What about restaurants?
There's no shortage of dining options in Saratoga Springs! Coffee houses, French bistros, Jazz clubs, classic American cuisine, Italian, Mexican, Indian, sports bars, seafood and steakhouses are just a sampling of over 100 restaurants and night spots in the Saratoga area.
See the full list of Saratoga restaurants >>
What type of hotels?
You'll find a wide range of Saratoga hotel properties to accommodate your style and budget. From bed & breakfasts and inns, hotels and motels, to campgrounds and rentals—the county of Saratoga has an abundance of lodging properties for every type of traveler.
What about the kids?
In addition to incredibly historic sites and activities in and around Saratoga Springs, there are plenty of places for good old-fashioned fun! Whether your family enjoys interactive museums, parks & recreation or kid-friendly events—you're sure to keep the gang busy!
Is Saratoga welcoming to all types of visitors?
Saratoga Springs is eager to welcome individuals of all backgrounds and interests. City residents, community partners and businesses work together to support equality and a safe & friendly environment for all.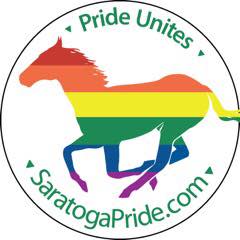 It's no surprise that Saratoga Springs NY has received the award for "Great American Main Street". Our downtown…