You will need to get a REAL ID to fly within the 50 United States!
Beginning October 1, 2021, every air traveler 18 years of age and older will need a REAL ID: compliant driver's license, state-issued enhanced driver's license, or another acceptable form of ID to fly within the United States. The new rule applies to all U.S. citizens from all 50 states. A valid U.S. passport is also an acceptable form of identification to use when flying. You will be denied boarding if you do not have one of the aforementioned forms of identification.
(TSA does not require children under 18 to provide identification when traveling within the United States. Contact your travel advisor or airline for questions regarding specific ID requirements for travelers under 18.)
New York State offers three types of driver's licenses: standard, REAL ID and enhanced. There are two major differences between the REAL ID and the Enhanced licenses. The Enhanced license allows cross border use to Canada, Mexico and some Caribbean countries and the Enhanced license costs $30 more than the other two options. You can only get your REAL ID or Enhanced license at your local DMV. REAL ID-compliant cards are marked with a star at the top of the card. Enhanced licenses are marked with a flag.
To apply for a passport, you must complete an application form, take it to the post office along with a government issued picture ID, a certified copy of your birth certificate, two passport pictures and payment. To start the process, visit https://travel.state.gov/content/travel/en/passports/how-apply/forms.html. The passport photos must be "official" size, which means you cannot take a selfie. Your best option is to go to CVS, Walgreens, UPS Store, or a similar establishment. The cost is around $15. The passport processing fees start at $145. There are additional services available that cost extra. Because of the pandemic, the normal time to process a passport has be extended to 12 weeks. You can pay extra to expedite processing. By the way, if you do not have an Enhanced driver's license you will need a passport even to go to Canada and Mexico.
There are a couple of things to remember: 1) TSA does not accept mobile drivers licenses and you must have a passport to fly internationally. 2) The federal government could change the effective date of this new rule because of Covid-19, so periodically check with TSA.gov.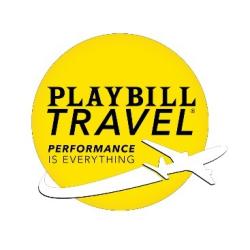 Playbill Travel
517 Broadway, Ste. 201
Saratoga Springs
518-374-3176
www.PlaybillTravel.com