We can't see the sights that we savored yesterday, the quiet cliff tops, the laughter filled squares, the wide-open landscapes, the hidden narrow valleys. But look again. What we can see is something bigger. It's the sacrifice, the kindness, the compassion, the solidarity we see from friends, family, neighbors and workers on the front lines. Today, we are on a different kind of journey. We are apart yet together, inching towards a tomorrow even better than yesterday. Because we are relegated to isolation, we should take this time to focus and find meaning like we never have before. We can care, we can protect, and we can still dream. 
Though it feels like we have been grounded, our minds can still wonder anywhere they please. To the vineyards and villages, ruins and rain forests and the landmarks and legendary places that will welcome us again. Because we are travelers, we may be separated but we are united. We may be confined, but we are connected. Together we will rise and the world will shine.
This is an unprecedented time for those in the travel industry, and as we all are adjusting to this new normal, we need to dream more than ever. Travel is not just a vocation for our Travel Advisors, it is a way of life. They create dreams and turn those dreams into reality. At this moment, when it feels like everything around us is at a standstill, one thing we know without question — dreaming doesn't stop.  While travel has been shut down for the last few months, we are starting to see some light at the end of the tunnel. Playbill Travel's team of Travel Advisors will be here when you are ready.
Go ahead, let your mind wander. Stay well and keep dreaming.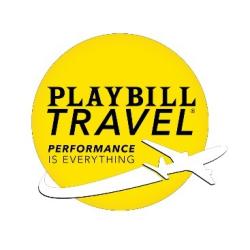 Playbill Travel
517 Broadway, Ste. 201
Saratoga Springs
518-374-3176
www.PlaybillTravel.com