With the 2023 Chowderfest right around the corner, we here at Discover Saratoga wanted to take a moment to remember our Chowderfest logo artist and friend, Hud Armstrong.  
A long-time area artist, Hud was the man responsible for the uniquely creative designs we have had year after year. We have relied on Hud's artistic talents since our very first Chowderfest back in 1999! Sadly, Hud passed away in May of 2022. He was a friend to everyone in our office and we looked forward to and appreciated his creative talents every year. In honor of Hud, we are resharing (with slight modifications) a blog post we first published in 2019. 
Our VP of Membership Services & Events, Connie Crudo, and I met with Hud in August 2019 to get a little bit of background on the man, his accomplishments, and the thought processes he employed with each design.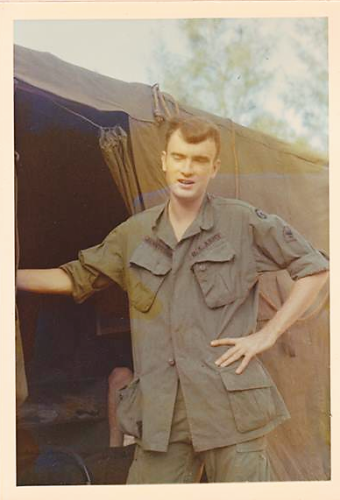 Born in Chicago, Hud's family moved to Saratoga County in 1946. He developed an early interest in art and began his artistic endeavors at around the age of four. Largely self-taught, he did also take some private lessons in his early years. He attended the State University College at Buffalo until 1966 when he was drafted into the Army and served his country until 1968. Following his discharge, he attended the Boston Museum School of Fine Arts where he studied anatomy, drawing and painting. Hud returned to Saratoga for several years, then spent a decade working in Huntington, Long Island, and ultimately returned to Saratoga in 1987 where he remained.
His first job in Saratoga, while still in high school, was at the Gideon Putnam Hotel where he operated the elevator. In addition to getting the guests to their rooms, he was also responsible for loading tables set for dinner in the downstairs kitchen area onto the elevator and delivering them to the upper floors, and then later bringing them back down.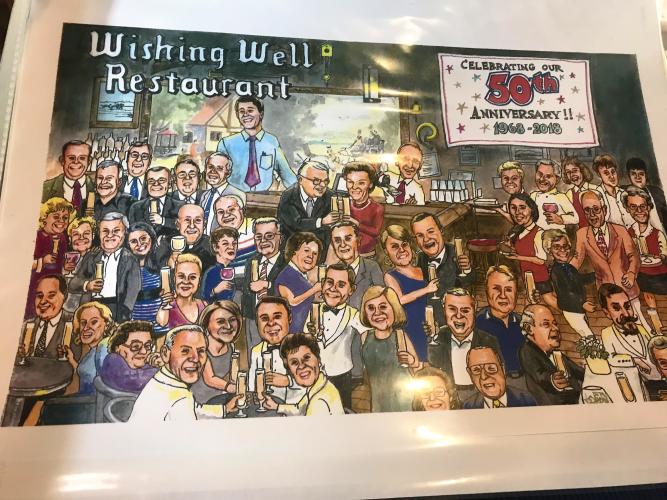 Hud's first Saratoga art job was for the early years of the Caroline Street block party where he did caricatures of event attendees. Although small at its inception (in the 1970s), the block party later grew into a much larger affair in the 1980s.
He became known for his caricatures, illustrations, murals, portraits, and cartoons. He created and illustrated a comic strip from 1991-1999 for Poor Richard's Saratoga Journal that became quite popular, particularly in August during track season.
Some additional examples of Hud's work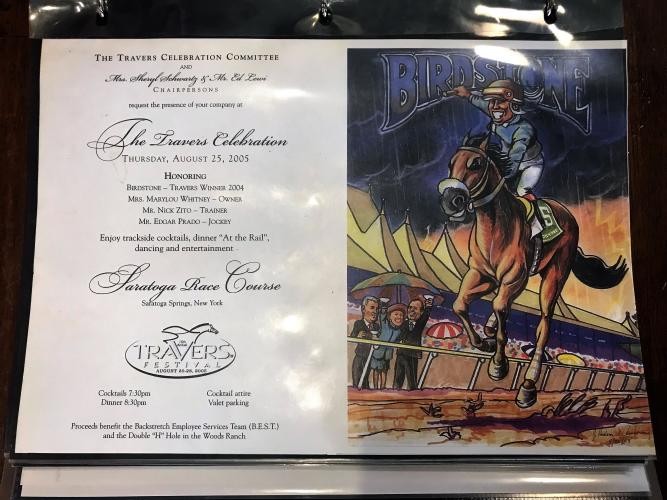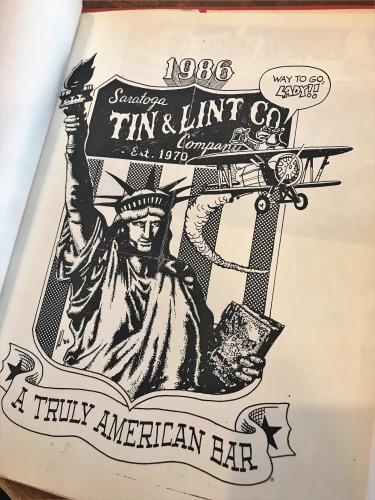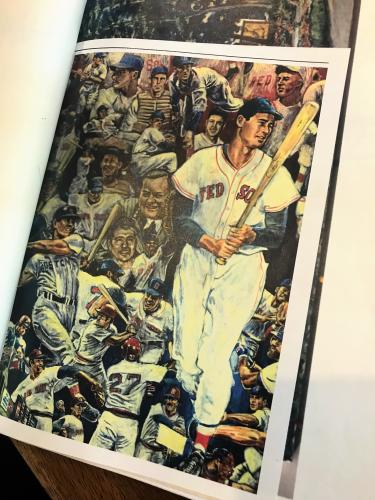 Then, in 1999, along came Chowderfest! Hud's design for our first-ever event, after creating several design possibilities, featured Diamond Jim Brady and Lillian Russell as he wanted to be sure to incorporate a design that would link the event to Saratoga. The first year's Chowderfest design is shown below. (Hud fondly recalled that his mother and girlfriend LOVED this design.)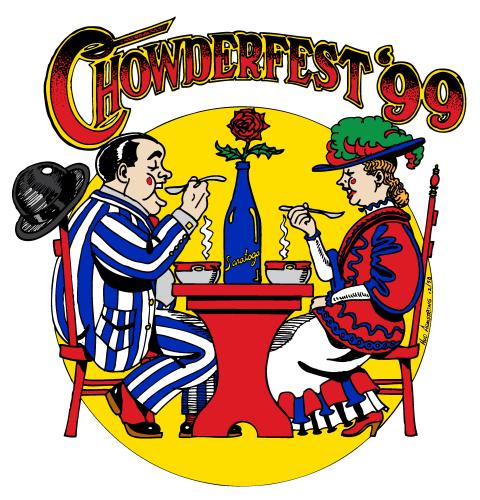 The 2nd year, he went with a design that had a Norman Rockwell feel to it, involving children (now known as "the boy and the girl") and the additional characters of "the duck and the squirrel," who he felt tied the design not only to Saratoga in general, but to Congress Park in particular. The design did, indeed, resemble artwork from the Saturday Evening Post during the 1920s and 30s. "A boy, a girl, a duck and a squirrel" were born, and have become the standard characters in all our Chowderfest logos.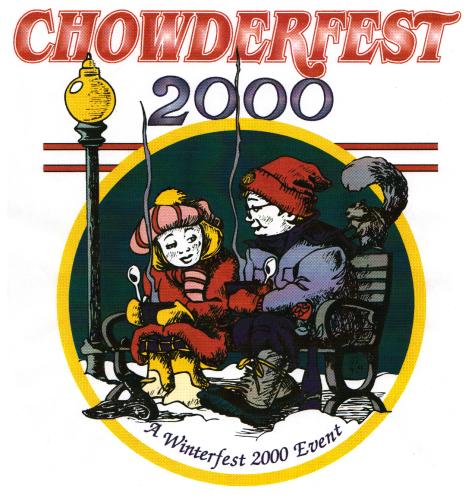 Each year, we decide which Saratoga landmark we would like to see featured in the logo. For the 2022 Chowderfest (Hud's last design for us), we selected Universal Preservation Hall (UPH) as the area landmark to be included, in celebration of both the completion of the extensive renovations it had undergone and its reopening after having been shut down due to the pandemic. 
Once we settled on our landmark, Hud would come to the office to personally discuss and understand what we were looking to have designed. For the 2022 logo, he decided to place UPH prominently in the background with the boy, girl, duck, and squirrel joyously breaking out in celebration post-pandemic. Each year, upon completion, he would bring us his sketch done with paper and pencil, we would review it, and have him make modifications if necessary. At that point, it was hand delivered to T-Shirt Graphics in Ballston Spa, NY, who created the coloring. Once we approved the final coloring choices, and everything was finalized and approved, Hud's design would become the front of the t-shirt that we would see on the many Chowderfest attendees each and every year.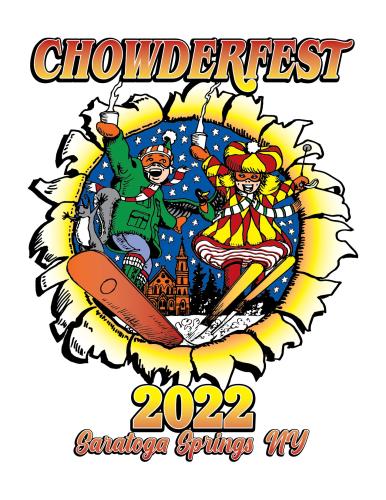 Hud's artistic talents were varied, and his works were beautifully and intricately detailed and can be seen throughout Saratoga in places such as the Olde Bryan Inn, 9 Maple, Siro's, City Hall, and the Saratoga Springs City Center.
It was difficult for us to consider finding someone else to create this year's logo, but we were lucky to work with Mark Jewell who came up with this year's design. Mark is a gifted cartoonist, graphic artist, and logo artist, and the owner of Squid's Lines. As a former employee of T-Shirt Graphics, Mark was familiar with Chowderfest, our logos and t-shirts, and we think he did a great job! We featured the boy, girl, duck, and squirrel doing a "cheers" to Hud in front of 9 Maple where he worked as a bartender for many years. If you look very closely at the cloud, you will see Hud looking fondly down on all of us.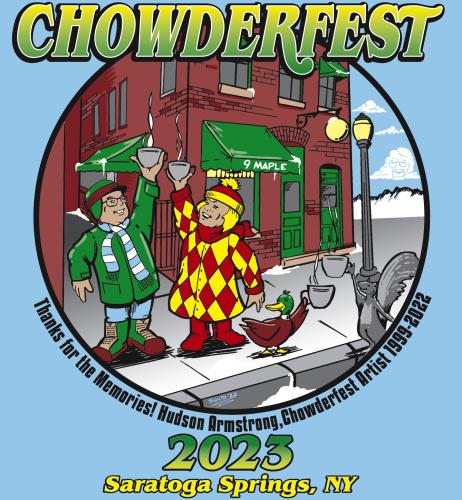 We hope to see everyone at the 24th Annual Chowderfest on Saturday, February 11 from 11:00am-4:00pm.
Discover Saratoga is exceedingly grateful to Hud for the many beautiful designs he consistently created for our Chowderfest logos since 1999! We miss you dear friend!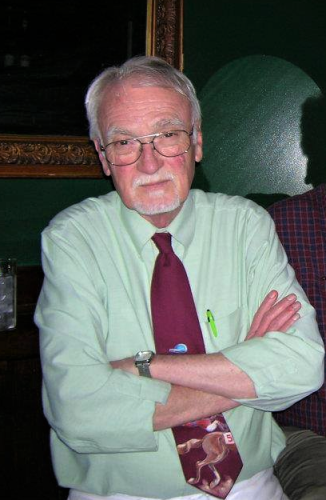 Artist, Hud Armstrong - 9/15/45-5/11/22