Saratoga Springs has long been a destination-wedding mecca. Here you can find some of the most unique and interesting wedding venues, including museums, historic event spaces, charming inns and hotels, glorious parks, and fabulous restaurants for every taste. 
There is also a culture of inclusion and acceptance that makes it a wonderful wedding destination for LGBTQ couples. In Saratoga Springs we celebrate marriage equality and have done so from the beginning. You can be sure when you come to Saratoga that there will be plenty of people ready to bake you a cake…or officiate, photograph, cater, entertain, provide elegant attire, transportation, and otherwise make your day a smashing success.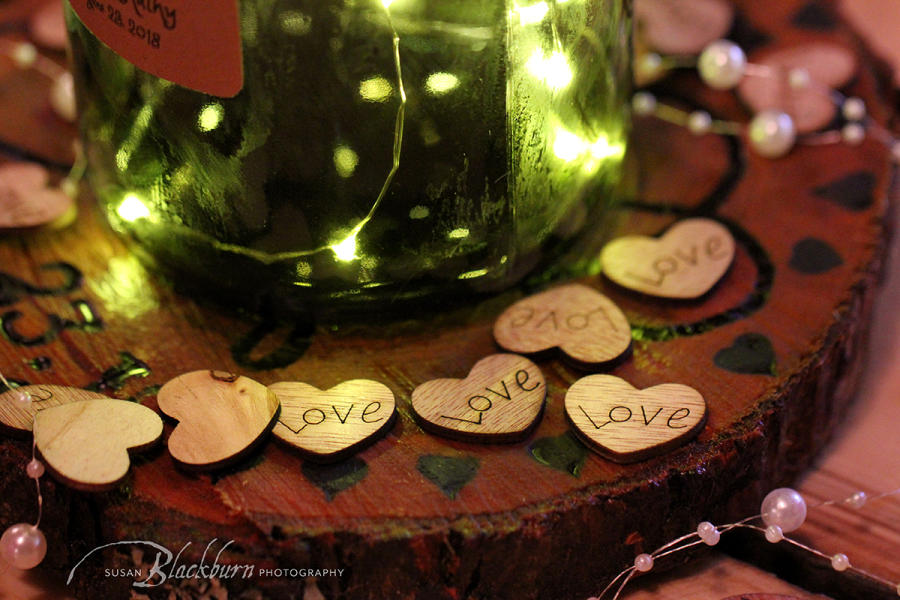 Saratoga Springs is home to a vibrant and robust pride organization. Its members consist of LGBTQ folks and their allies and supporters who are very active in our community. Saratoga Pride is an affiliate of The Pride Center of the Capital Region, who as the oldest continuous operating LGBTQ center in the US has served the LGBTQ community since 1970.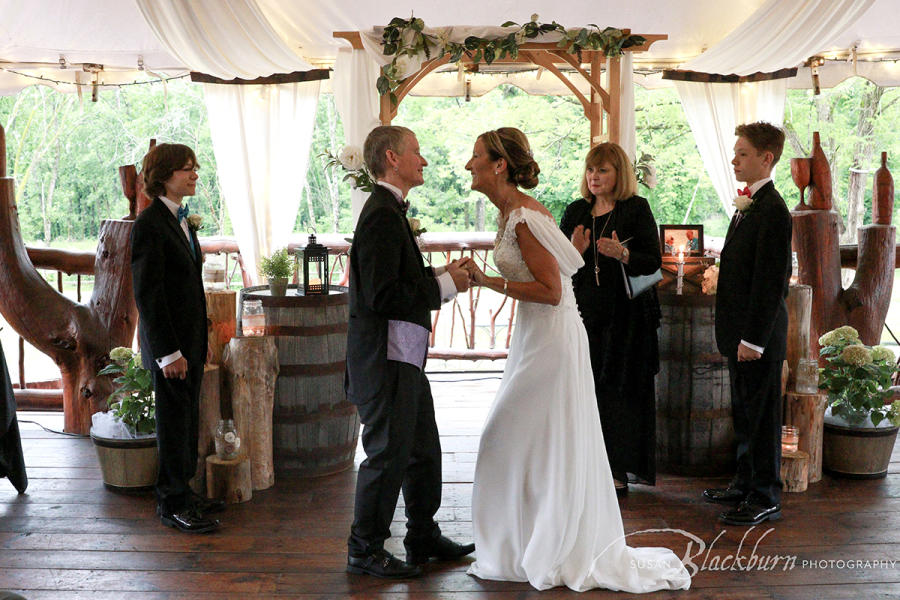 Kimberly and Kathryn chose The Saratoga Winery for their Pride-month nuptials. They rented the entire restaurant, so their friends and family members could take full advantage of all the lovely spaces. As guests arrived, they were warmly welcomed and offered refreshment.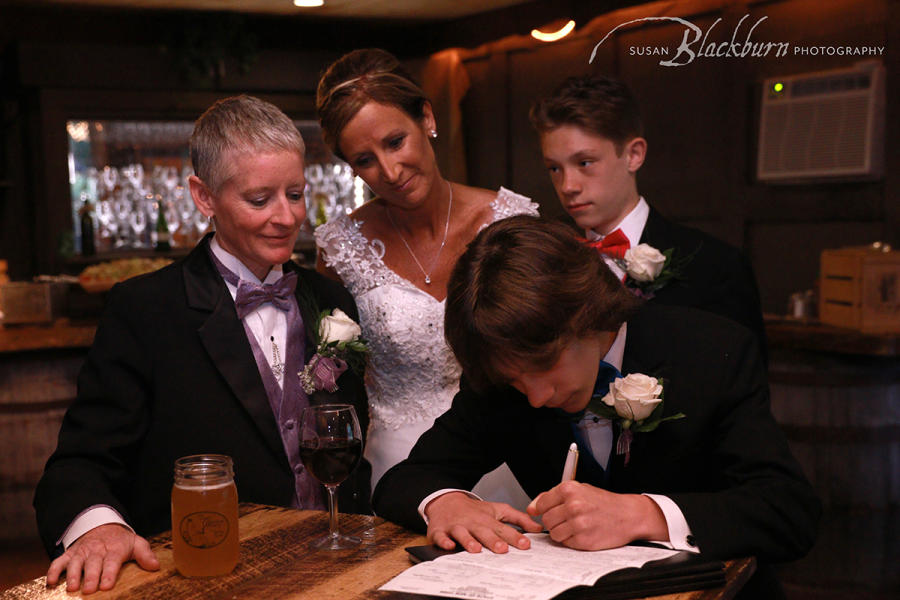 Then the ceremony took place on the tented deck. Kim, Kathy and I worked together for several months so that I could create a ceremony that was sacred and meaningful, personal and truly about their love for one another and who they are as a couple. Kathy's son and her nephew sang Andrea Bocelli's "Prayer," and the ceremony began. Friends and family members laughed and cried and cheered for the couple.  Kathy and Kim spoke their marriage vows, and I pronounced them wife to each another, sacred partners in the journey of life.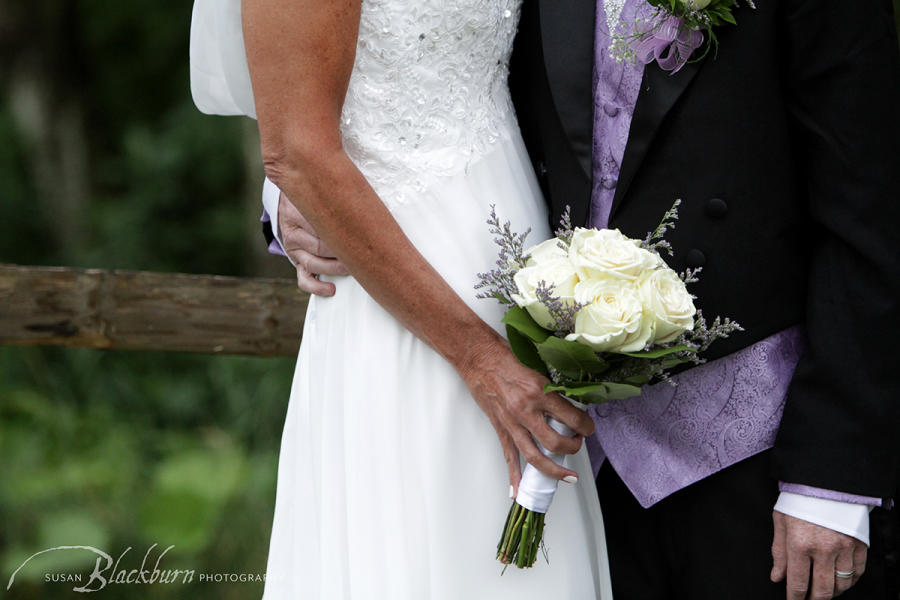 Posie Peddler provided the lovely ceremony florals. Kathy carried a bouquet of white roses with just a touch of purple. Kim sported a sweet boutonniere of a white rose tied with a purple ribbon, which perfectly complimented her bow tie, silk vest, and her striking blue eyes.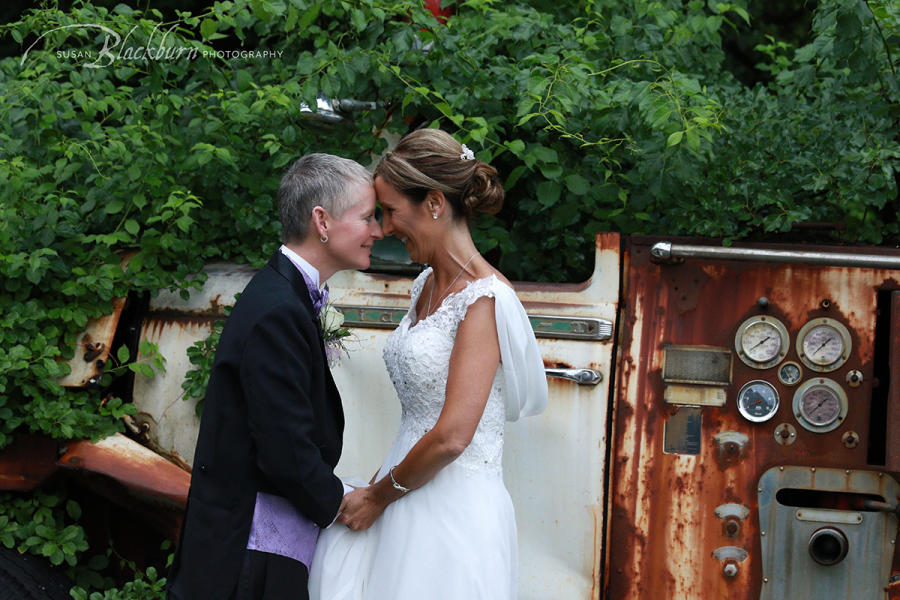 Immediately following the ceremony, photographer Susan Blackburn took the couple outside for portraits. We were fortunate that the rain stopped just in time for her to photograph the brides on the lovely grounds of the Winery. When you are making memories as important as these, it is a great idea to have pictures to look at for the next 50 years.
New York State Law requires couples about to be wed to apply for a marriage license up to 60 days in advance of the wedding. Although a marriage license can be issued at any Town or City Clerk's office in NY State, I encourage all my couples to go to Saratoga Springs, because Tara Cosgrove, Deputy Registrar of Vital Records for the City, makes applying for a marriage license a joyful event.  Tara said,
"Issuing marriage licenses is a distinct privilege of my position at City Hall.  Witnessing the trepidation of how some couples fear they may be received saddens my heart.  That sadness is quickly dissipated once we all recognize the love in the room. Thank you to Kathy and Kim for allowing me to be a small part of your celebration.  All are welcome."
And yes, All Are Welcome Here in Saratoga Springs. If you are considering a Saratoga destination wedding, please contact Kayla Kreis at Discover Saratoga. 
All photos were taken by Susan Blackburn Photography. To see the full gallery, visit the slideshow here.
Love Saratoga as much as we do?
Sign up for our Discover Saratoga newsletter for all latest events and things to do in Saratoga, NY.