The Saratoga Springs Preservation Foundation, along with Honorary Co-Chairs Zane and Brady Carruth, will welcome spring with the 2023 Historic Homes Tour on Saturday, May 13th. This highly anticipated event held between 10:00 a.m. and 4:00 p.m. offers the rare opportunity to see the interiors of private historic homes of the East Side neighborhood of Saratoga Springs.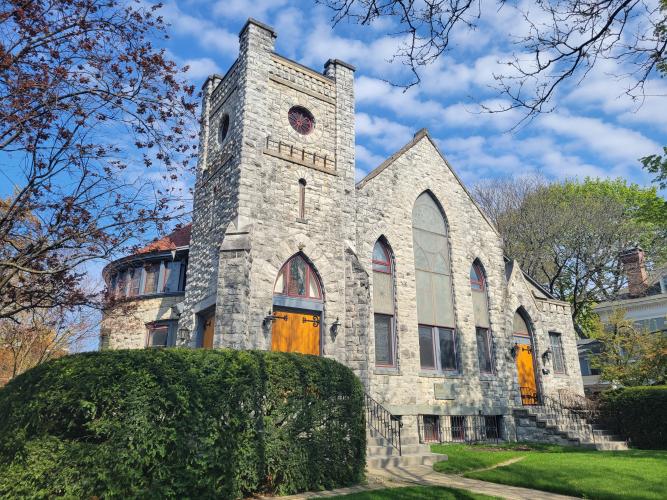 Stone Abbey - 125 Circular Street
Three private residences on Circular Street will be featured as well as a condominium in the Stone Abbey, 125 Circular Street, and Circular Manor Bed & Breakfast at 120 Circular Street. The tour will also include two private residences on Union Avenue and a "Rehabilitation-in-Progress."  
"I'm excited that this year's tour will feature a variety of different homes and buildings that showcase Saratoga Springs' architecture and history of the people who lived in them. I'm particularly thrilled that the 'Rehabilitation-in-Progress' will be the 1851 Alexander A. Patterson House at 65 Phila Street, our current project," said Samantha Bosshart, Executive Director.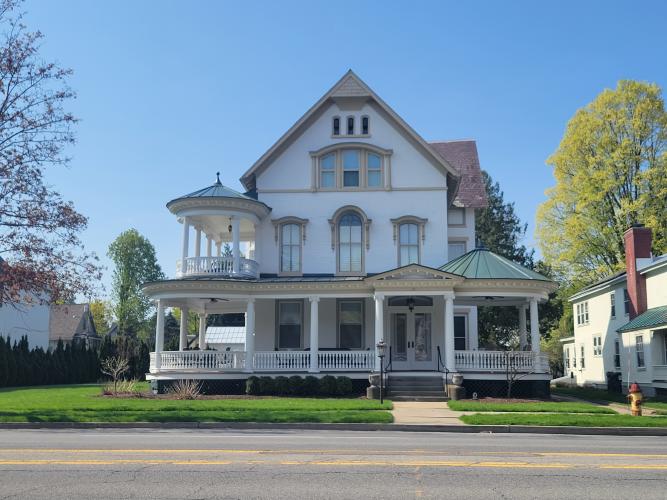 104 Union Avenue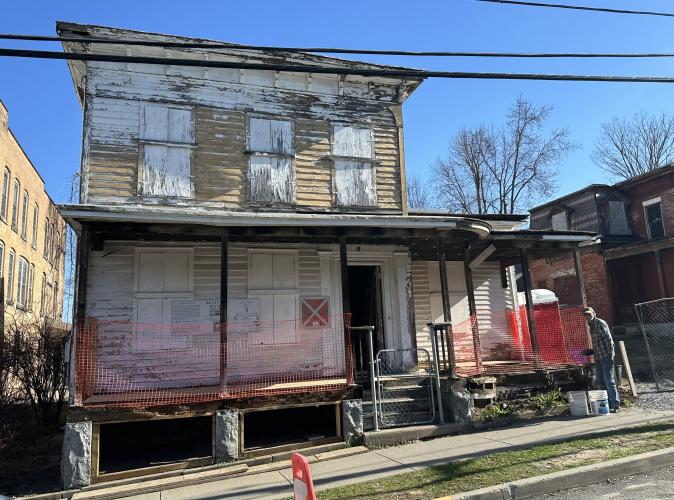 'Rehabilitation-in-Progress' - 1851 Alexander A. Patterson House at 65 Phila Street
In addition, 153 Regent Street will be open. "With the tour being in such close proximity to 153 Regent Street, I'm happy to open the building that was adaptively reused into my showroom and office space to share its rich history," said Dorothy Rogers-Bullis, Foundation board member and owner of drb Business Interiors, who acquired the building in 2013.  This was the first building to be constructed for the Young Women's Industrial Club, the predecessor institution of Skidmore College.  Lucy Skidmore Scribner built the building in 1904 to serve as an auditorium, gymnasium, and dining room. 
The virtual tour features three buildings, two of which are on the in-person tour and Union Gables, 55 Union Avenue, that is only featured on the virtual tour.  For the third year, the tour will be generously produced by Green River Pictures, LLC.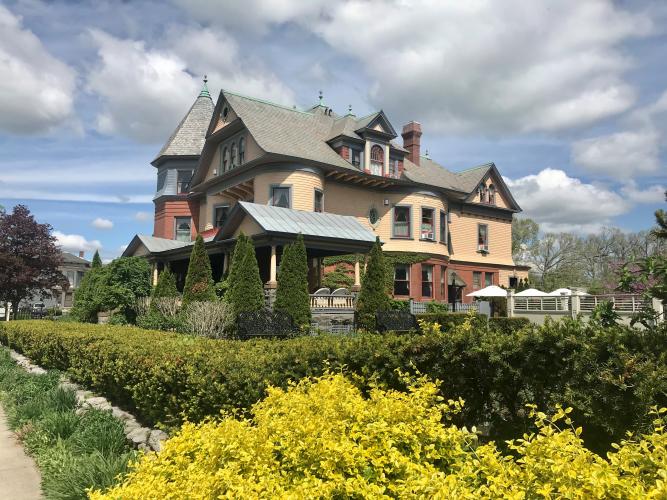 Union Gables - 55 Union Avenue
In addition to the tour, the Foundation is hosting two educational programs on Saturday, May 13th. Wake up with a cup of Death Wish Coffee during the Breakfast & Buildings program "From Pompeii to Today" by Carol Godette. At 260 Broadway, Carol will discuss the visionary Franklin Smith who constructed "The House of Pansa" in 1889, a replica of a home in the ancient city of Pompeii. Today, this building is the headquarters of Death Wish Coffee Company, but it also has a fascinating and varied history as a museum, a temple, and a meeting place. Program starts at 9:00 a.m. at Death Wish Coffee Company, 260 Broadway.  Light breakfast will be provided by Spring Street Deli. 
Join Charlie Kuenzel for the Lunch & Learn program "Eliza Jumel: The Story of a Successful Woman." Learn about the life of Madame Jumel, which is one of disappointment, determination, and hard work. A savvy business woman and member of Saratoga's summer social circle, she set the standard for many women of the day. Charlie will discuss her amazing life from birth to death, tumultuous relationship with Aaron Burr, and stories of old Saratoga. The Lunch & Learn begins at 12:00 p.m. at Caffe Lena, 47 Phila Street.  Lunch will be provided by Neighborhood Kitchen.  
Madame Jumel
"These educational programs are a great addition to the tour and historically sell out. The breakfast program provides a rare opportunity to learn the interesting history of 260 Broadway while being in the space and the lunch program highlights the interesting history of Madame Jumel who built a house on Circular Street, near where this year's tour is taking place," said Membership & Programs Director Nicole Babie.
The Historic Homes Tour is the Foundation's largest annual fundraiser of the year and underwrites the Foundation's mission to promote the preservation and enhancement of the architectural, cultural, and landscaped heritage of Saratoga Springs through educational programs, advocacy efforts, technical assistance, and restoration projects.
Historic Homes Tour tickets for the in-person and virtual tours are $35 for SSPF members and $45 for non-members. Virtual tour tickets are $20 for SSPF members and $25 for non-members. Tickets for the Buildings & Breakfast and Lunch & Learn programs are $30 for SSPF members and $35 for non-members and must be purchased in advance. Space is limited for these educational programs and tickets must be purchased by Wednesday, May 10th. Visit www.saratogapreservation.org to become a member to receive event ticket discounts and support preserving Saratoga Springs.