June is synonymous with pride, and this month Saratoga celebrates the LGBTQ community with the public. Here's a full list of Saratoga Pride events planned for June 2022!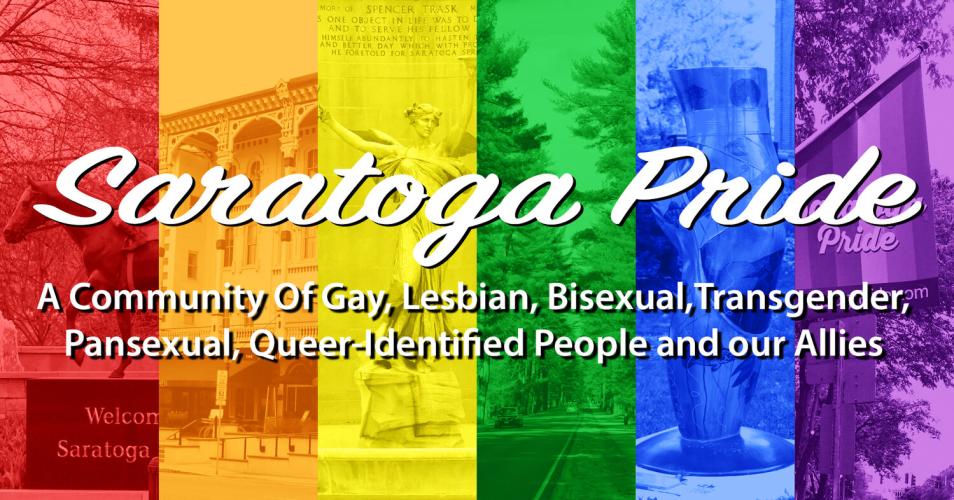 Be sure to mark your calendars for a month filled with Pride Month family-friendly activities (as well as a couple for those 21 and older).
Wednesday, June 1

Saratoga Flag Raising, Saratoga Springs City Hall at Noon

Common Roots Brewery "Carousel of Colors" Pride Beer Release Party - 5-8pm Common Roots Brewery, South Glens Falls.

Saturday, June 4

Pride Hike at Glowegee Creek Trail South in Galway, 9-11am in partnership with Saratoga Plan (pre-registration required https://saratogaplan.org )

Pride Brunch at the Saratoga Winery – Family activities, signature food and beverage items (10am-4pm, reservations at OpenTable), Benefit for Saratoga Pride.

Sunday, June 5, Pride "Slow Roll" Bike Ride - Collaboration with Trek Bicycles in Saratoga Springs. Meet at 9am at Trek Bicycles. Family Friendly Event!

Friday, June 10, YMCA Pride Open House, Wilton YMCA 6-8pm – Activities for LGBTQ+ youth and the whole family!

Saturday, June 11

Flag Day Parade – Join Saratoga Pride to march in the annual parade down Broadway in Saratoga Springs. Parade begins at noon.

Saratoga Drag Brunch Show at the Ice House - 2:00-5:00pm, 21+. Details and reservations https://fb.me/e/15N5GtuFL

Sunday, June 12, Capital Pride! Starting at 11:30am, March with the Saratoga group in Albany's parade and Pride Festival!

Wednesday, June 15, Pride Happy Hour – 5:30-7:30pm at Common Roots Brewing Company, 58 Saratoga Ave, South Glens Falls, featuring special "Pride" Beer!

Thursday, June 16th - Meet the Author, an evening with local author Piet Marino - 7pm Saratoga Springs Public Library.

Sunday, June 19th, Yaddo Gardens Family-Friendly Ghost and Gardens Tour – Begins at 2pm, $10 donation to Yaddo.

Friday, June 24th

Red Carpet Reception at Bocage Champagne Bar - 5:30-8:30pm, 10 Phila Street, Saratoga Springs.

PRIDE PARTY at Putnam Place - 8:30pm-Late Night, 63a Putnam St, Saratoga Springs.

Saturday, June 25th, 1st Annual Saratoga Pride Softball Game – 2pm – Field Location TBD. After-party to follow. All are welcome! Learn more and sign-up here.

Sunday, June 26th

PTD Catering's Pride Drag Brunch, go to www.pdtcatering.com/pride for info and reservations.

Saratoga Pride Festival!* High Rock Park, 2:00 – 5:00pm, Live music, family activities, community groups and more.

Pride After-Party – 5pm-7pm, Solevo Kitchen & Social, 55 Phila St, Saratoga Springs. Watch for details.
Celebrate the diversity in Saratoga throughout the month and enjoy the many rainbows that will be decorating our community in shop windows, in the Saratoga Pride banners along Broadway and, of course, at our beautiful rainbow crosswalk on Spring Street by the carousel!
Check out the Saratoga Pride website for details and updates.