If you're looking to kick off the fall after a busy and exciting summer season, the Saratoga Wine and Food Festival will not disappoint. In fact, Saratoga's classic foodie event has plenty of new additions this year to intrigue everyone, including appearances from television personality and luxury event planner, Colin Cowie, and Boston Red Sox legend, David "Big Papi" Ortiz.
If that didn't catch your attention, maybe luxury Bugatti automobiles, food from some of our favorite Saratoga restaurants and, of course, international wines will. Let's walk through everything that's happening September 7-9 during SPAC's annual Wine & Food Festival!
Cars, cars, cars!
Car enthusiasts will want to hop on for this unique opportunity! On Friday, September 7 at 11am, a spirited road rally will wind through beautiful Adirondack roads starting at Saratoga Automobile Museum. The trip will finish at the Lake George Club for boat rides and a lunch on the lake. Buy your tickets here.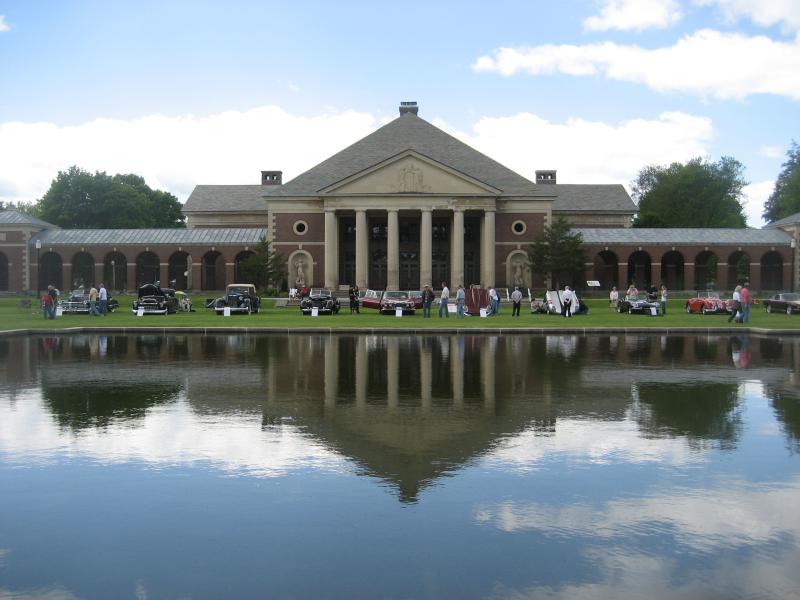 During the grand tasting on Saturday, 80 luxury Bugatti automobiles will descend upon Saratoga Spa State Park's reflecting pool for a "Bugatti Ballet" auto display. Not to mention the only two $40-million-plus 1936 Bugatti Type 57SC Atlantics in existence with be together for the first time in 15 years.
If you can't make it to the festival, you can still see the Bugatti cars on Broadway! Starting at 4:30 pm on Saturday, SPAC, Colin Cowie Lifestyle, and the Saratoga Automobile Museum are partnering with the City of Saratoga Springs for a "Bugatti Parade" down Broadway. Anyone will be able to view these luxury, classic cars on Avenue of the Pines, Broadway, Circular Street and Ellsworth Jones Place near the Saratoga Springs City Center.
A Saratoga foodie haven
To kick-off the festival on Friday the 7th, chefs from the Capital Region's finest restaurants will battle it out for the Fired Up! title. Boston Red Sox legend, David "Big Papi" Ortiz, will highlight Fired Up! with a special VIP meet-and-greet and dedicated appearances. Celebrity judge, David Burke, world renowned Chef and Culinary Director for the iconic Adelphi Hotel's Blue Hen, Morrissey's and Salt & Char, and Table Hopping's Steve Barnes will name the 2018 Saratoga Grill Master that evening.
The centerpiece of the Wine & Food Festival is Saturday's Grand Tasting, which offers guests access to hundreds of samplings from local and national restaurants, wineries and more. An "Iron Chef"-styled competition will take the main stage with David Burke and celebrity chef Todd English as well.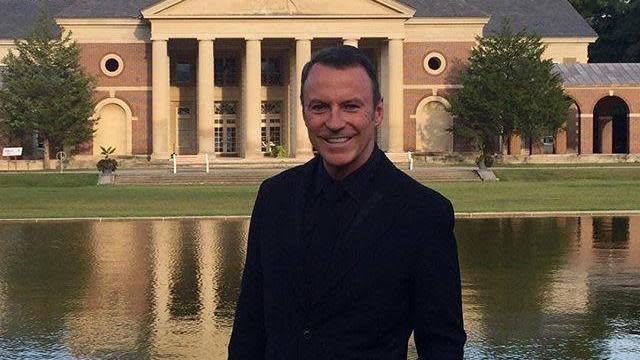 Wrap up the weekend festivities with a special brunch from celebrity planner Colin Cowie and chef Todd English. This upbeat meal will showcase Colin's "five senses" approach to events with live music by On the Move, Ferrari test drives and a one-of-a-kind menu and cocktail list. Did someone say an endless supply of rosé?
But wait, there's more!
During the Grand Tasting, you could win a one-week stay at the Casa del Poggio, Italy, plus air fare for 4 (valued at $4,000). Raffle tickets are $100, and only 350 are available for purchase. For details and regulations, go on SPAC's website.
Saratoga Wine and Food Festival is also SPAC's largest fundraiser for their education programs, which aims to introduce students to the arts can captivate youth audiences. Learn more about their programs here.
Love Saratoga as much as we do?
Sign up for our Discover Saratoga newsletter for all latest events and things to do in Saratoga, NY. 
Cover photo courtesy of SPAC