Summer in Saratoga can be described as unforgettable and having an abundance of family-friendly fun, offering a range of activities so you can engage in fun on the water, on land, at the course, or with family and friends. Spend your time on a tiki tour where you can enjoy the scenery of Lake George from the water, enjoy a concert at Saratoga Performing Arts Center (SPAC), or tee off at one of the many golf courses in the area. No matter how you choose to spend your summer, we've got you covered with this summer activity guide. 
Fun on the Water
Do you like to spend your summers cooling off by the water? Paddle your way over to the Kayak Shak! The Kayak Shak offers a unique experience for people of all ages. Rent a kayak, paddleboard, or their new hammocraft and enjoy the refreshing water on Fish Creek. Adirondack Cruise & Charter Co. allows you to cruise the lake in style. Based out of the Saratoga Lake Marina, they are conveniently located off Route 9P. and offer public cruises as well as customizable private cruises to fit your needs. Grab a group of friends and join them for the perfect afternoon on Saratoga Lake. Have them take you to a lakeside dinner, or just cruise the lake!  
If you're looking to relax and cruise around Lake George, take a ride with the Lake George Steamboat Company! They offer daily cruises on three historic vessels. Whether you're aboard for a scheduled cruise or private charter they offer a variety of packages to choose from for your group outing, corporate event, or wedding. Lake George Waterfront Cruises offers private charters and regular scheduled cruises on their 2 yachts-- the115 foot ADIRONDAC and the 85 foot HORICON. Enjoy a happy hour sunset cruise, fireworks cruise, lunch, dinner and entertainment cruises aboard their yachts. Private charters available for your group or wedding. Dutch Apple Cruises also offers a relaxing cruise on the scenic Hudson River. Their vessel offers you sunshine and breezes or the protection of fully enclosed and heated/ac decks. They offer light refreshments and a full cash bar and hold events for the general public! If you're looking for more adventurous water activity, splash around with Daley's Adventure Boat Tours. Available on Saratoga Lake, swim, tube, and participate in various water sports. You're able to bring your own refreshments and customize your tour for your convenience. Drift away with Tiki Tours on Saratoga Lake! A new way to enjoy the breathtaking views of Lake George and Saratoga Lake while on the water. Whether you would like to cruise around with your friends on the lake or stop at a local establishment, their floating, motorized tiki boats are available for 75-minute charters driven by our New York State-certified captains. Salvi Aquatic Boat Rentals offers pontoon boat rentals, kayaks and paddleboards. In order to rent a pontoon you need to be over 21 years of age with a valid driver's license. No boating license is required unless you are under 25. What water activities will you be participating in this summer?

Fun with the Family
Saratoga is the perfect place for families to spend their summer. Not only is it a safe town to be in, but the family-friendly activities are endless. Find your way over to Ellms Family Farm this summer and engage in a corn maze, trolley rides, pumpkins, and other interactive activities in a scenic, inviting farm environment. If it's too hot to go outside another option is to check out The Children's Museum at Saratoga. It provides positive opportunities for learning in an interactive setting. Learn about science, history, community living, and the arts by exploring the museum's hands-on exhibits. Do you have animal enthusiasts in your group or family? Adirondack Animal Land is a family-owned and operated wildlife park designed to provide a home in all-natural settings for over 500 animals. Visitors will see bottle-raised babies and wooly baby llamas; as well as dozens of camels, zebras, deer, and a variety of hoof stock. They are dedicated to educating their visitors as well as providing an exciting day. If you're looking to be hands-on, sculpt your summer at the Saratoga Clay Arts Center. They offer fun for the whole family with wheel throwing and hand-building clay classes for youth and adults, summer camps for kids, studio space and residencies for artists, and exhibitions featuring emerging, mid-career, and established clay artists. If your family loves bowling, Saratoga Strike Zone is the place for you. They offer state-of-the-art light and sound shows that will make for an unforgettable bowling experience. Not only do they offer bowling, but also bumper cars, a soft ball play area, and the End Zone Family Sports Pub. Keep your family entertained all summer in Saratoga!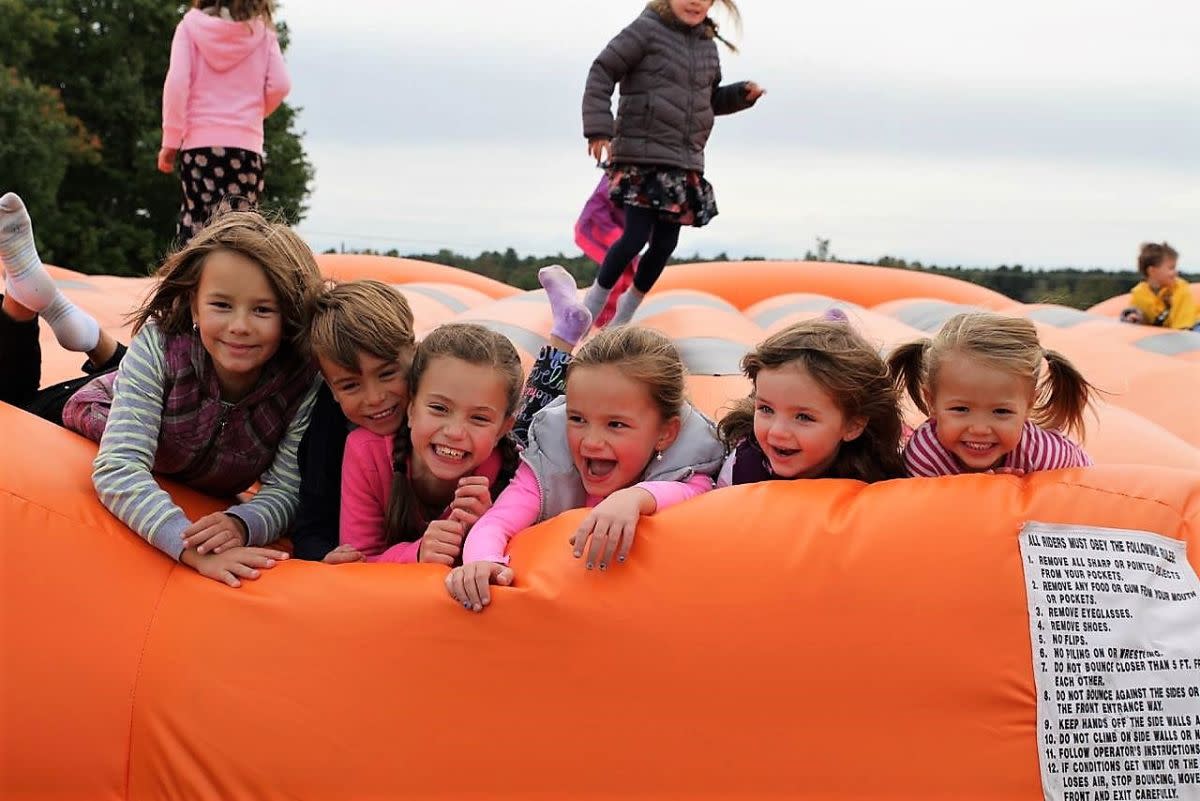 Fun Outside
Looking to spend time outside without being on the water? We have creative ideas for you, friends, or family! Balet Flowers and Design LLC invites you to come check out their flower farm and greenhouse. They produce a wide variety of locally grown, hard-to-find, vibrant annuals, perennials, vegetable, and herb plants. They offer beautiful cut flowers, their own handmade pottery as well as seasonal plant and flower arrangements. Take a walk through their gardens and pick your own bouquet! If you like outdoor sports run, dribble, kick, or hit your way over to Clifton Common. This park offers baseball, softball, and soccer fields. There are also outdoor basketball courts and a playground area. You will also find an outdoor stage and two indoor skating arenas. The senior center is also located in the Clifton Common. Saratoga is also home to The Saratoga County Fair. The Fairgrounds are home to the 6-day, award-winning Fair held every year in July. Located on 30 acres of fenced property with an additional 20 acres of parking, the fairgrounds are a perfect setting for craft and home shows, company picnics, festivals, horse shows, and much more. If you're looking for a historical and educational way to spend your summer, take a walk or tour around the Saratoga National Historical Park and tour the scenic 10-mile auto and bike road, and hike historic paths. During the summer, also visit Victory Woods and the 155' Saratoga Monument (in Victory) with panoramic views of the Hudson Valley. The Saratoga Spa State Park boasts 2,500 acres of land. There are 18 miles of both paved roads and nature trails, making the park ideal for a variety of biking and running sports, or even a casual stroll. Spend the cool summer nights at the Saratoga Performing Arts Center (SPAC) and immerse yourself in incredible performances and concerts. Its tranquil setting in the 2,400-acre Saratoga Spa State Park preserve surrounded by hiking trails, geysers, and natural mineral springs draws vacation crowds and art connoisseurs. Enjoy the summer weather in Saratoga County!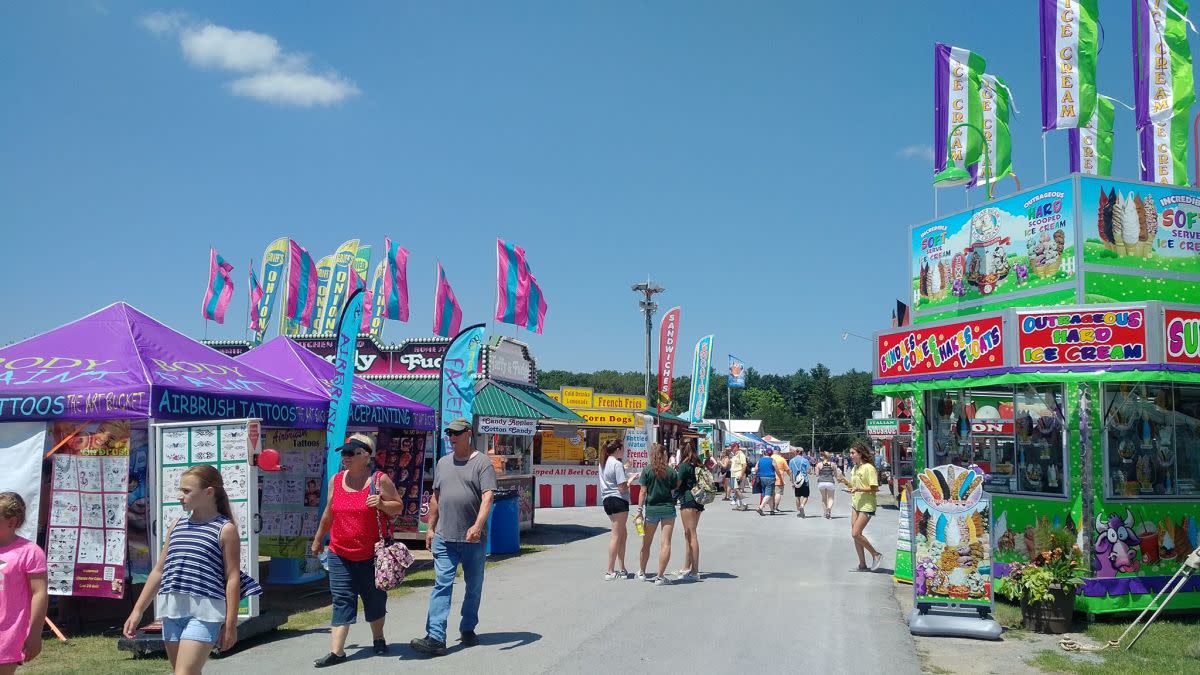 Fun on the Course
Saratoga County is home to some of the most beautiful golf courses, which makes it a popular destination for golf fanatics. Just South of Saratoga, surrounded by the natural, historic beauty of Saratoga Spa State Park, Saratoga Spa Golf offers championship and executive golf, a grass driving range, a practice green, a golf shop, and a restaurant featuring poolside dining. Another option is The Van Patten Golf Club offers a beautiful 27-hole public course that features Golf Carts, a driving range, a new Vista Restaurant, and a banquet facility. It's also just minutes away from the racetrack and downtown Saratoga! Another beautiful course is the Saratoga Lake Golf Club. Saratoga Lake Golf Club opened for play in the Fall of 2000. Known as a "Shotmakers" golf course for many years. Stop in and check out their Restaurant, Bar, Banquet hall/event center, practice facilities, driving range, 18-hole golf course, and golf carts, and sign up for golf lessons. McGregor Links Country Club is a semi-private golf course in Wilton, NY just outside of Saratoga Springs. This historic course was built in 1921 by former state senator Edward T. Brackett. As the next centennial begins, the course is rejuvenating with new leadership committed to bringing back the glory of the links-style course and commitment to the members to provide a family-focused country club. Another course, just minutes away from Saratoga is the Airway Meadows Golf Club. With lush fairways and 18 perfectly manicured holes, it's "your dream challenge!" They offer a walking tunnel, mountain views, a driving range, rental clubs, GHIN, a full bar, light fare, and Dinner BBQs!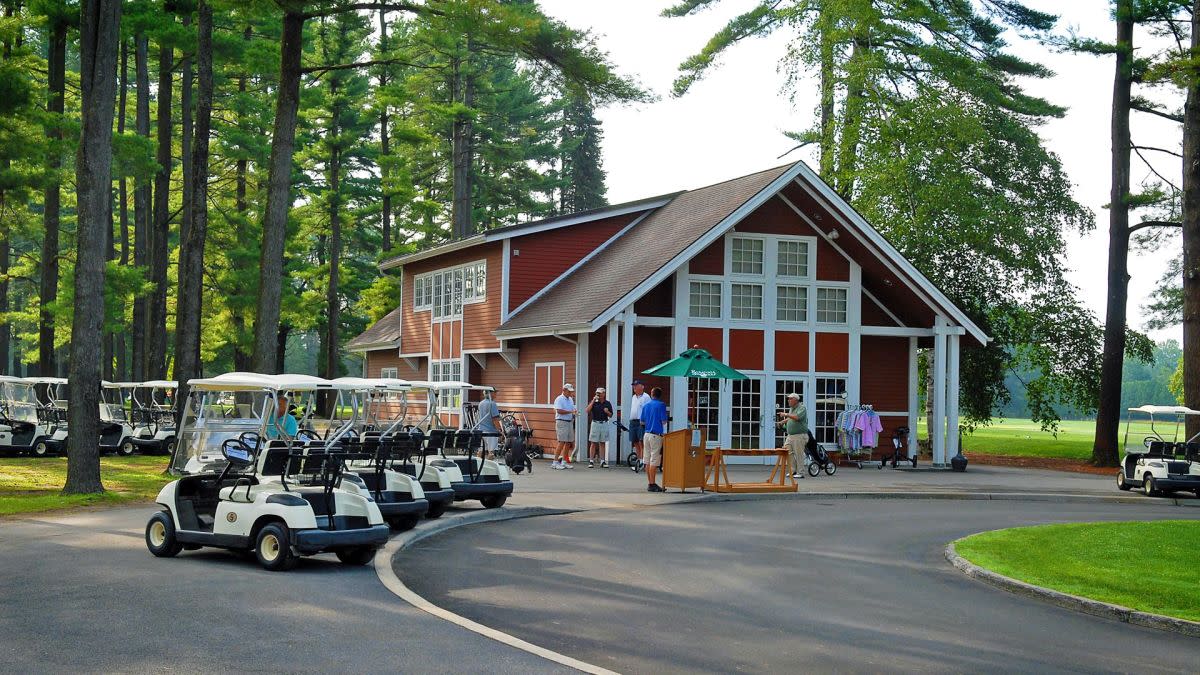 Enjoy your summer in Saratoga County and everything it has to offer. With various restaurants, activities, and shops, all within a walkable distance, it's the perfect destination. We hope you have an amazing summer in Saratoga!