Anyone who has ever seen any type of glassblowing demonstration has undoubtedly longed for the ability to try it for themselves and create their own beautiful glass masterpiece. Well, from now through Labor Day (closed on Wednesdays), Gregory Tomb Glassblowing Studio is offering classes to do just that. As the summer Artist-in-Residence at the beautiful Gideon Putnam, Greg has set up a portable glassblowing studio and gallery of his own beautiful glass works on the grounds of the Gideon.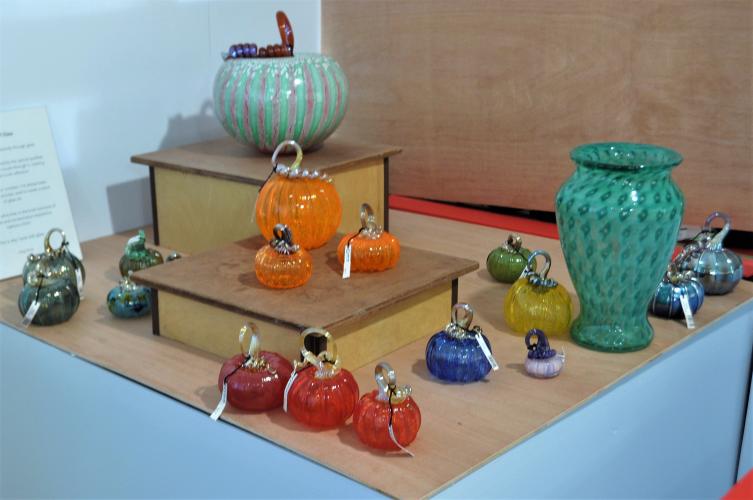 Having grown up in nearby Burnt Hills, NY, Greg has many fond memories of days at the track and concerts at SPAC. His interest in glassblowing began as a child when, during frequent family road trips, they would stop at the Glass Museum in Corning, NY, where he became fascinated with the entire process. He now brings over two decades of professional experience back to Saratoga with a full glassblowing and glass fusing studio.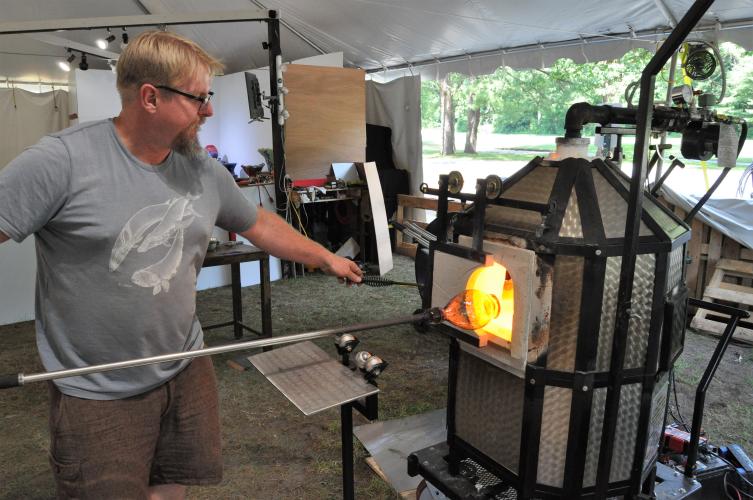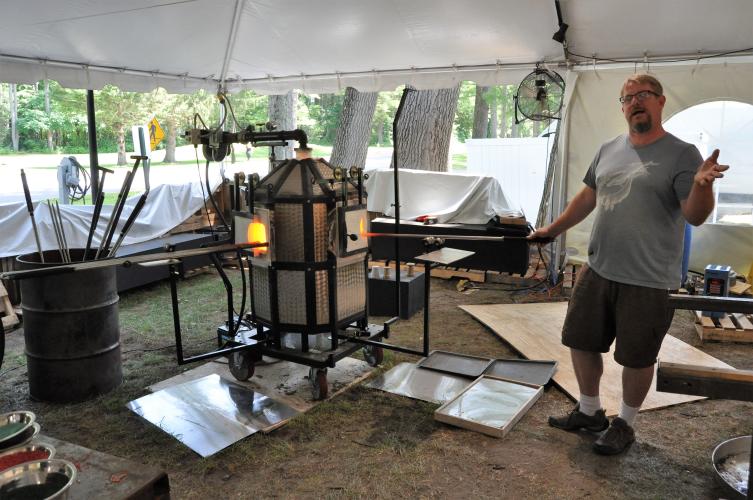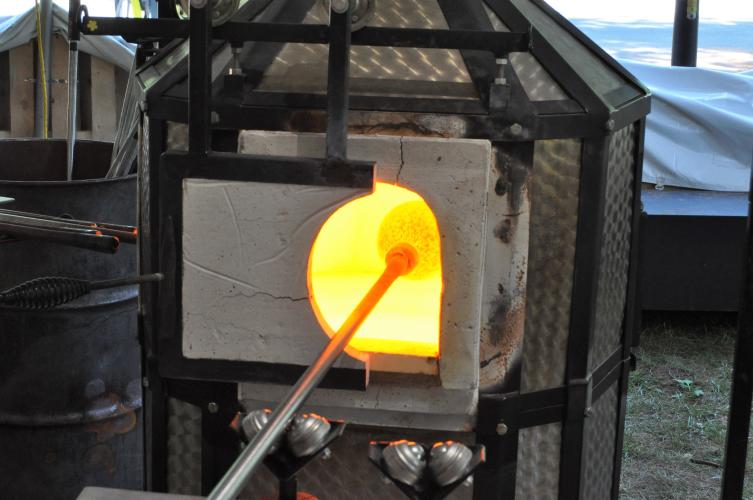 We decided to find out for ourselves what glassblowing entailed, and Greg was kind enough to allow us to participate in one of his two-hour classes. Our membership director, Connie Crudo, and I showed up ready to learn. There were two others in our class, Gina and Oia, both of whom divide their time between Saratoga and Brooklyn.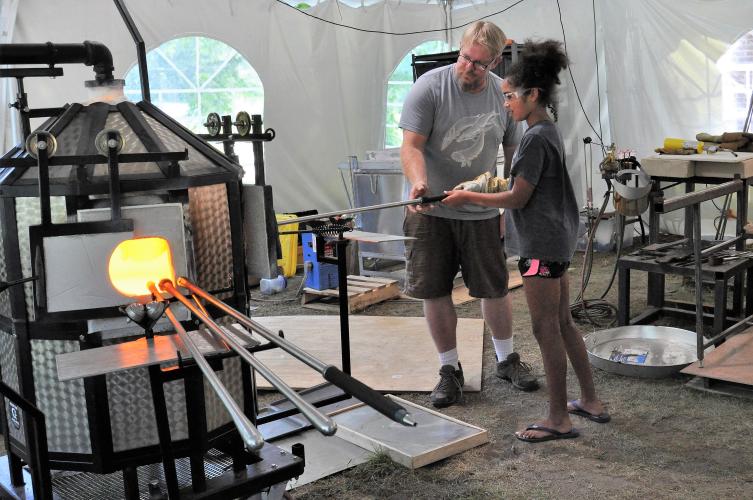 Greg spent some time at the start of class explaining the entire process from start to finish. He placed a great deal of emphasis on the obviously necessary safety precautions (the furnace seen in these photos is functioning at a toasty 2,100 degrees Farenheit!) and the need to follow his directions closely. Following this introduction, it was time to get busy. We donned our safety goggles and got to work.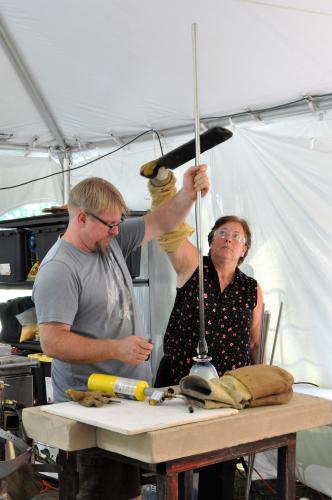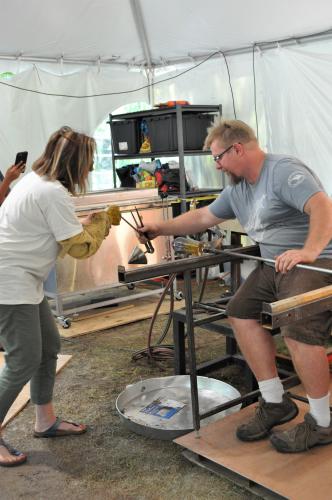 Working with one student at a time, Greg carefully instructs and physically guides his students every step of the way. Oia elected to go first and the rest of us settled back to watch and await our turn. In our class, we were given the option of creating a bowl or a vase, deciding what type of rim we would like (i.e., simple round, curled outward slightly or wavy), and selecting the colors we wanted to include.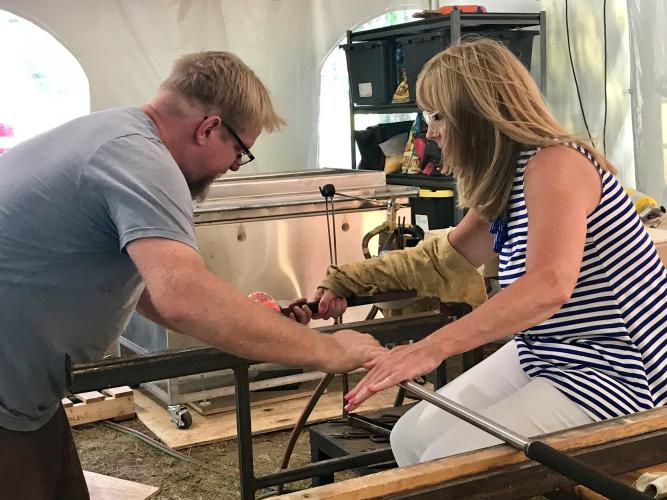 It's an absolutely fascinating process...certainly too many details to get into for the sake of this blog...but suffice to say that blowing through the long metal pipe, and seeing the molten glass transform from a small blob into a beautiful piece of glassware was an exhilarating and uniquely fun way to spend a couple of hours on a weekday afternoon! Three of the four of us chose to create bowls, all with curvy rims, and the final student, Gina, selected a vase. They were beautiful and we were all very grateful to Greg for the experience.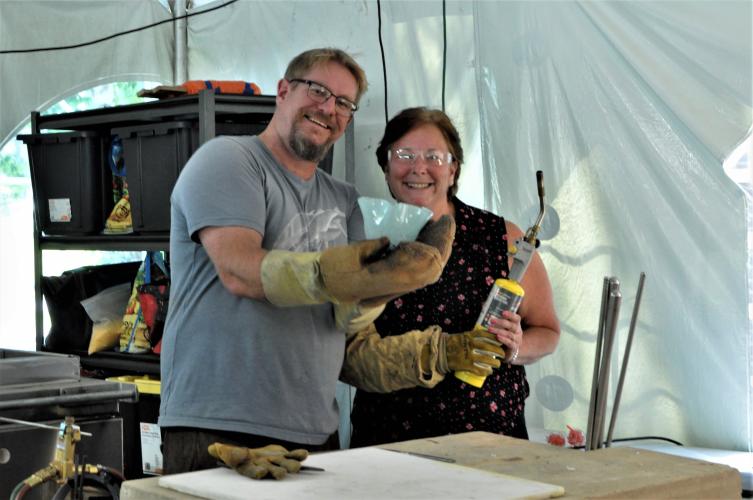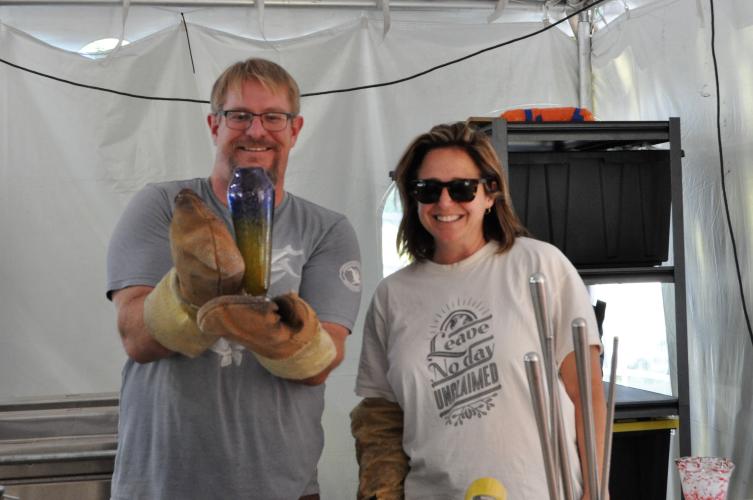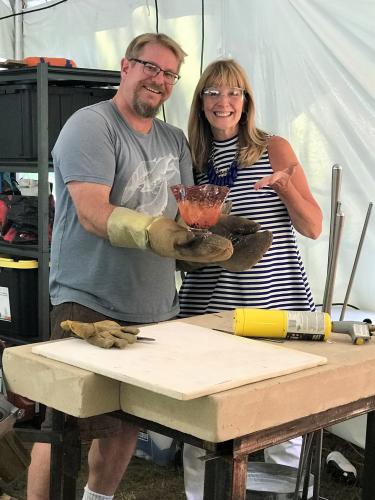 If you're looking for something fun, extremely interesting and creative to do as part of your Saratoga experience, be sure to check out this unique opportunity. Greg offers two packages, the Hathorn and the Polaris, in either one or two hour sessions (the pieces we created were part of the 2-hour Polaris package). Learn more about private parties, as well as discounts on packages for couples and families of four, by heading over to his website, and rest assured that you'll stay safe, have fun and create your own beautiful work of glass art one-on-one with Gregory Tomb Glassblowing Studio! Click here to learn more, for pricing and to schedule a class. 
NOTE: Even though we are all wearing sandals in the above photos, Greg recommends closed toe shoes for safety reasons!