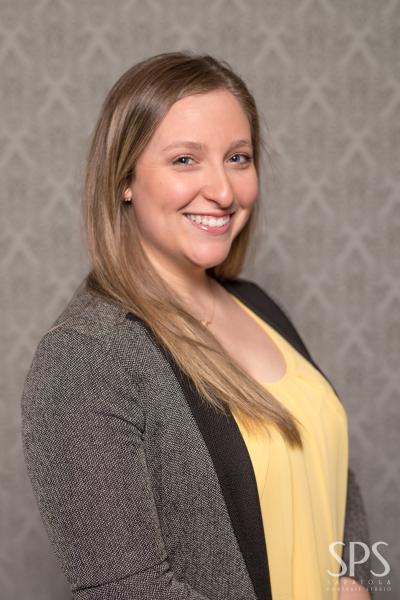 SARATOGA SPRINGS, NY—On January 31, Discover Saratoga (Saratoga Convention & Tourism Bureau) welcomed Chloejean Tedford to the team as the Director of Convention Services. In this role, Chloejean will work directly with meeting and event planners to ensure their meeting, conference or convention is a truly memorable Saratoga experience.
Chloejean comes to Discover Saratoga with more than 5 years of experience as a proud Saratoga hospitality professional. Most recently, she worked as the Senior Event Services Manager for The Saratoga Hilton. Prior to that she served as an Event Manager for Mazzone Hospitality, working specifically with clients at the Canfield Casino. She has a bachelor's degree in Communications & Event Planning from SUNY Oneonta, and is working to obtain her Certified Meeting Professional designation later this year.
"One of the key differentiators Saratoga has over other meetings destinations is the experience we can provide, not only to the planner but to the attendee as well," explained Discover Saratoga president, Todd Garofano. "Chloejean will do an amazing job to provide creative and innovative solutions to continue to elevate Saratoga as a meetings and convention destination." 
In her new position, Chloejean will report to Mary Jo Janis, who was recently promoted to Vice President, Convention Sales & Services. Janis has led the sales team for the last several years as Director of Convention Sales. Todd Garofano, Discover Saratoga's President stated, "Mary Jo's leadership and passion for bringing meetings and convention business to Saratoga is unparalleled. Since joining our team in 2011, all our key sales indicators have increased significantly year over year."
In other staff updates, Nancy Jess has been promoted to National Sales Director. Jess will manage all sales activities for the Corporate, Education and Film & Entertainment market segments. She joined Discover Saratoga in 2015.       
###
Discover Saratoga (Saratoga Convention & Tourism Bureau) is a key economic development engine for this community, whose mission is to contribute a positive impact on the local economy by promoting and marketing Saratoga Springs and Saratoga County as a world-class destination for meetings, conventions, groups and visitors. 
Media Contacts