FOR IMMEDIATE RELEASE
SARATOGA UNCORKED, A NEW FOOD & WINE EXPERIENCE, COMING THIS SUMMER TO SARATOGA SPRINGS 
Iconic Venues Including Racetrack, Congress Park and SPAC To Host Festival Events 5-day Festival Takes Place July 20 -24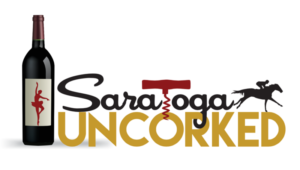 Saratoga Springs, NY – March 10, 2016 – Townsquare Lifestyle Events, based in Saratoga Springs, New York, in partnership with the Saratoga Convention and Tourism Bureau (SCTB), announced today the inaugural Saratoga UnCorked, a food & wine festival taking place July 2016. The multi-day celebration of fine wine, gourmet cuisine, wellness and entertainment will serve as a kick off to the racing season and an opportunity for travelers and locals alike to experience the best that Spa City has to offer.  The event will feature hundreds of artisans, including renowned chefs, sommeliers, vintners, brewers, distillers and local producers.
"We are thrilled to partner with the SCTB to launch Saratoga Uncorked.  There is no place better than Saratoga in the summer to host this world class, epicurean-focused event, showcasing the city's most appealing and unique assets", said AJ Bodden, Vice President, Townsquare Lifestyle Events.  "We are extremely fortunate to have such unique and diverse attractions to offer and it's a great honor to be involved with bringing new visitors to the area."
Over the course of five days attendees will have the opportunity to curate their own experience across venues that are synonymous with the city's rich 150-year history, including but not be limited to, the NYC Ballet at SPAC, Saratoga Polo, Saratoga National Championship Golf Course, Historic Downtown, Congress Park, and, of course, Saratoga Racetrack - the nation's oldest thoroughbred racetrack.
"The stars have aligned in Saratoga Springs for the 2016 summer season! To think a visitor to Saratoga can enjoy a world-class polo match, see the world's best thoroughbred horses, jockey's & trainer's compete at the oldest sporting event venue in the country and experience the NYC Ballet Gala at the Saratoga Performing Arts Center as they celebrate their 50th Anniversary season all in one weekend is amazing.", said Todd Garofano, President of the Saratoga Convention & Tourism Bureau. "Working again with AJ Bodden and the team at Townsquare, we are able to package what makes Saratoga a national treasure and reach new audiences to elevate opening weekend of the track to a whole new level."
Tickets for Saratoga Uncorked go on sale April 1, 2016.  Be sure to check back at this time for expanded event information.  To join our email list for the most up-to-date information about Saratoga Uncorked, please visit SaratogaUncorked.com or follow us on Facebook and Twitter.
Townsquare Lifestyle Events is a division of Townsquare Media, Inc.
About Townsquare Media, Inc.

Townsquare is a media, entertainment and digital marketing services company principally focused on small and mid-sized markets across the U.S. Our assets include 309 radio stations and more than 325 local websites in 66 U.S. markets, approximately 550 live events with over 16 million attendees each year in the U.S. and Canada, a digital marketing services company serving thousands of small to medium sized businesses, and one of the largest digital advertising networks focused on music and entertainment reaching more than 60 million unique visitors each month. Through our portfolio of market leading radio stations, live events, and digital and social media properties, we seamlessly and effectively connect our brands, audiences and advertisers across platforms, communities and geographies. Our brands includes iconic local media properties such as WYRK, KLAQ, K2 and NJ101.5;  acclaimed music festivals such as Mountain Jam, WE Fest and the Taste of Country Music Festival;  unique touring lifestyle and entertainment events such as the America on Tap craft beer festival series, the Insane Inflatable 5K obstacle race series, and North American Midway Entertainment, North America's largest mobile amusement company; and leading tastemaker music and entertainment owned and affiliated websites such as XXL.com, TasteofCountry.com, Loudwire.com, JustJared.com and BrooklynVegan.com. For additional information, please visit www.townsquaremedia.com.
About Saratoga Convention & Tourism Bureau: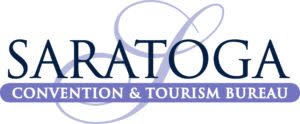 The mission of the Saratoga Convention and Tourism Bureau is to market and promote Saratoga Springs and Saratoga County as a world-class destination for meetings, conventions and special events.  For information on how to schedule or plan a meeting, conference, convention, wedding, sports tournament of special event in Saratoga, visit the Saratoga Convention and Tourism Bureau's website at www.discoversaratoga.org.
Contact: Angela LaTerra – Saratoga Convention & Tourism Bureau 518.584.1531 angela@discoversaratoga.org
Carolyn Chauncey – Townsquare Media 203.413.1460 Carolyn.chauncey@townsquaremedia.com