Not sure where to take your engagement photos? The answer is Saratoga Springs! Now let's get more specific.
1. Yaddo Garden
If you love greenery and a variety of backgrounds, Yaddo Garden is an excellent spot to hop over to for an engagement shoot. It has such a romantic elegance to it and adds a slightly European vibe when you're walking around and adventuring through the garden's numerous paths. There's a lot to take advantage of within the garden, so a photographer is able to capture a nice range of images for the couple. A few places to stop in front of and snap that perfect engagement photo include the gate, fountain, steps, portico, forest and right in the field.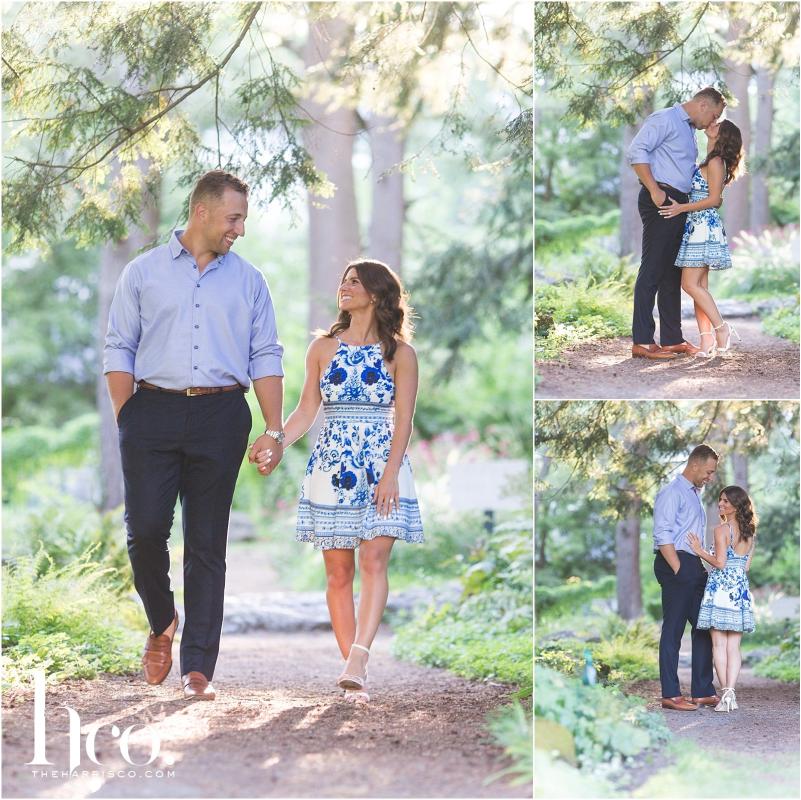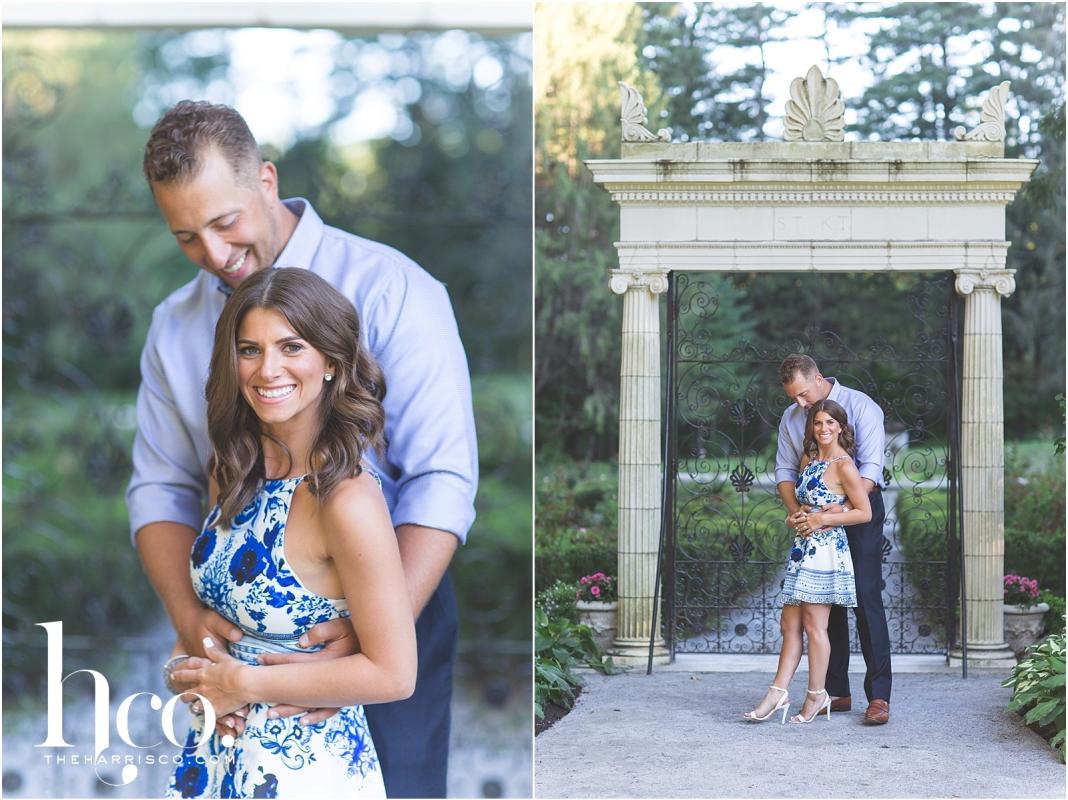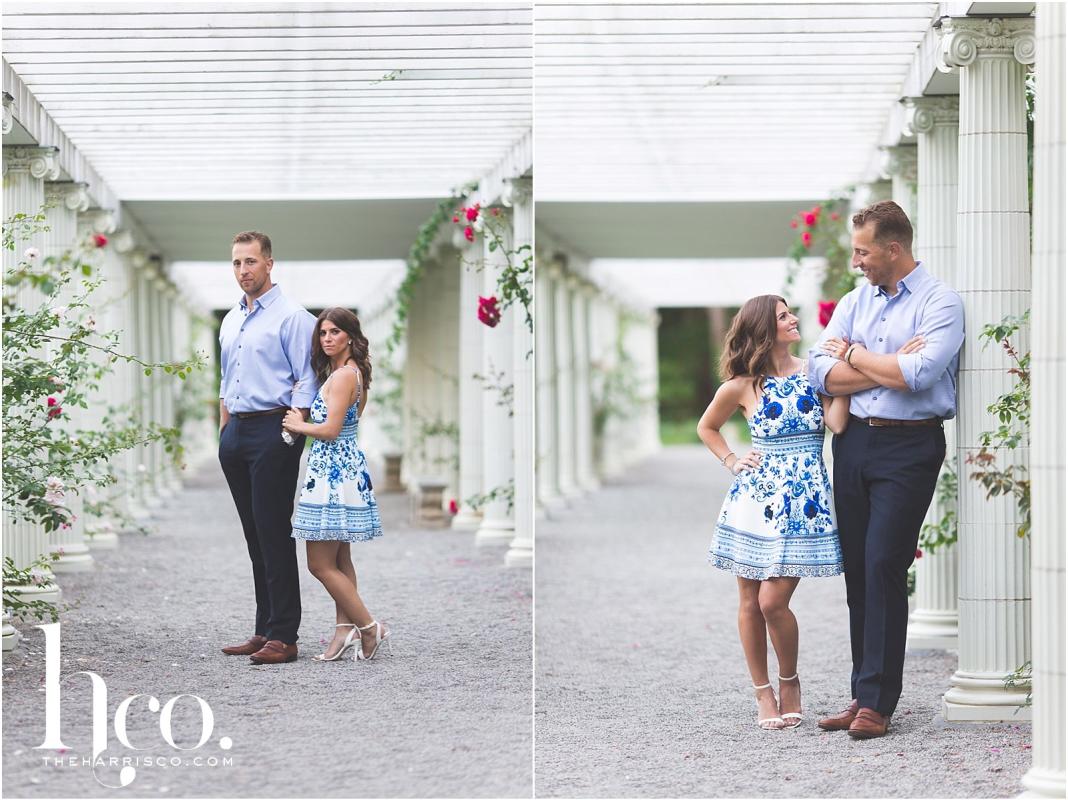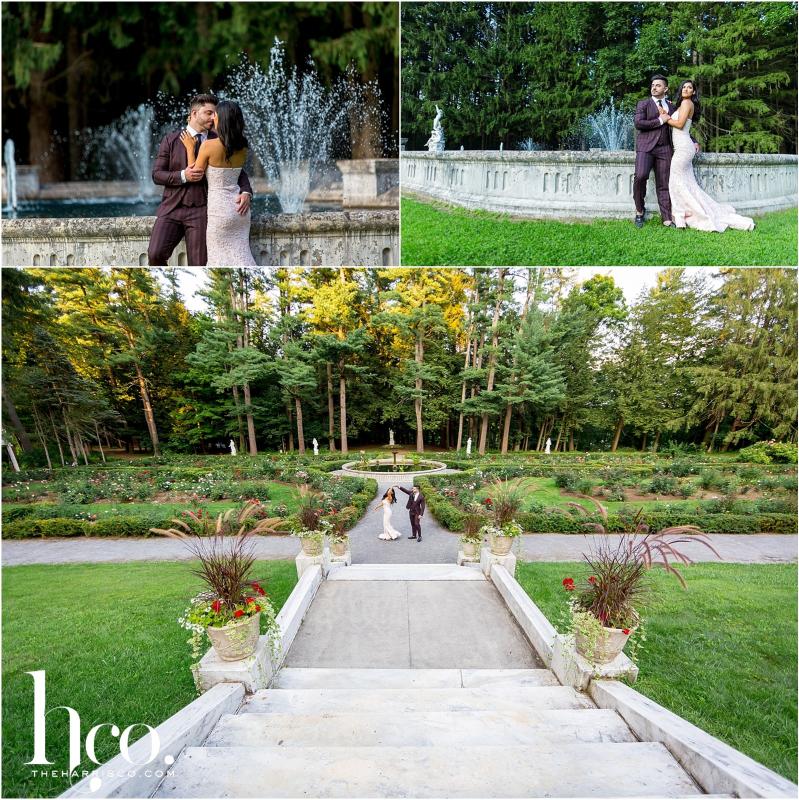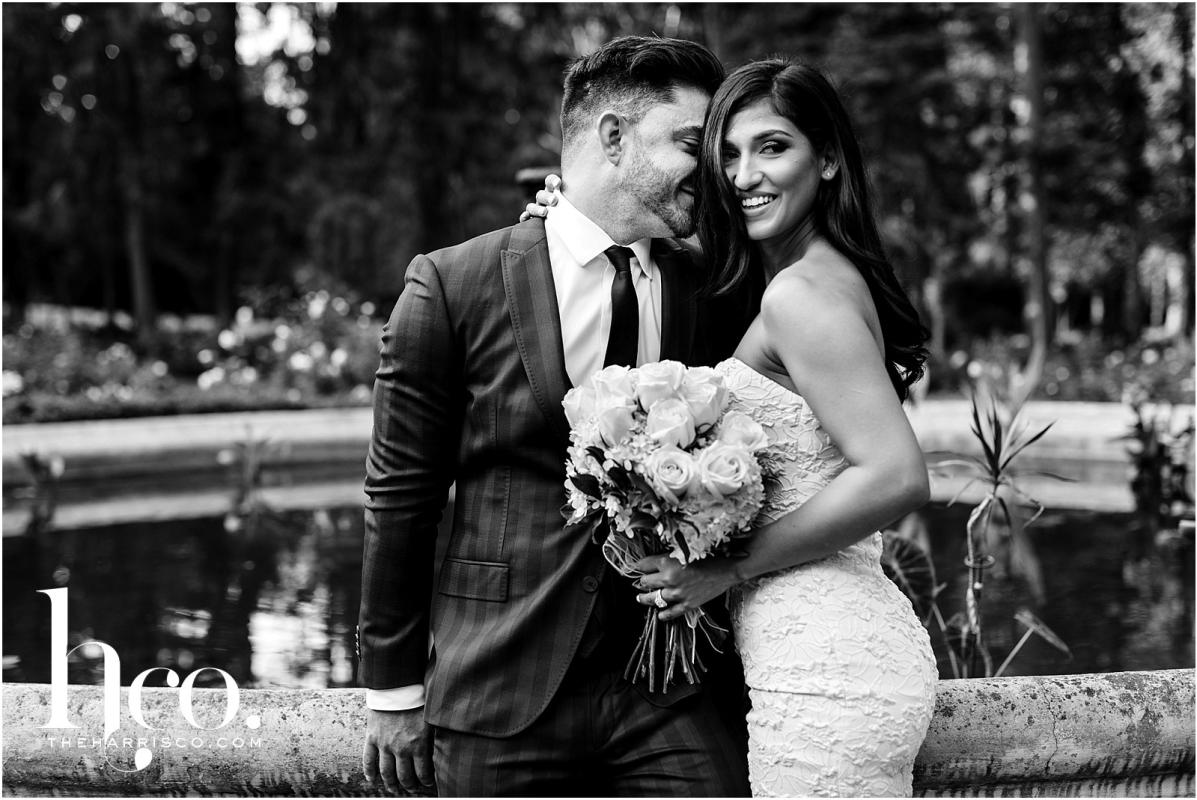 2. The streets of Broadway
If you're familiar with Saratoga Springs, you already know how much vibrancy there is along the streets of this town – especially along Broadway. There's a fun energy and a lot of eclectic store fronts, historic buildings, great architecture and a nice urban vibe in a relatively rural area. You would be surprised at the all of the different types of backdrops that Broadway provides. 
One of our favorites is right in front of the Adirondack Trust Bank, a beautiful white marble building, on the corner of Broadway and Church. There's an old fashion street clock there. Both the clock and marble building provide for a vintage and unique feel in your photos.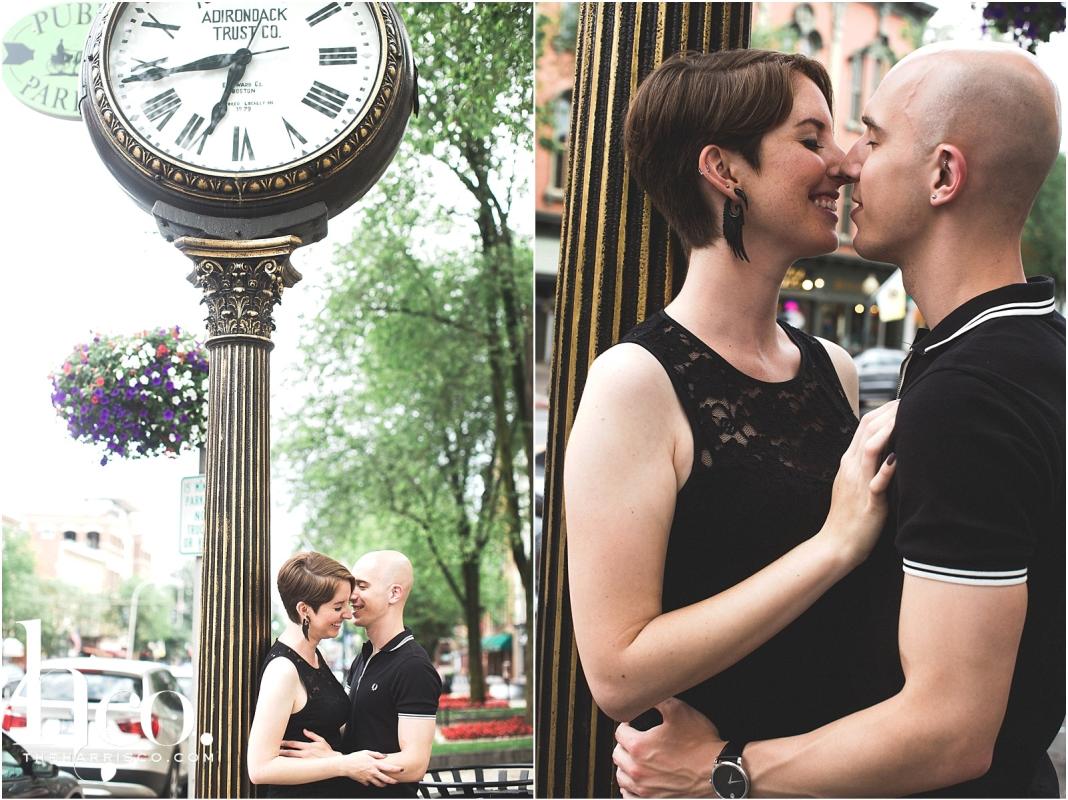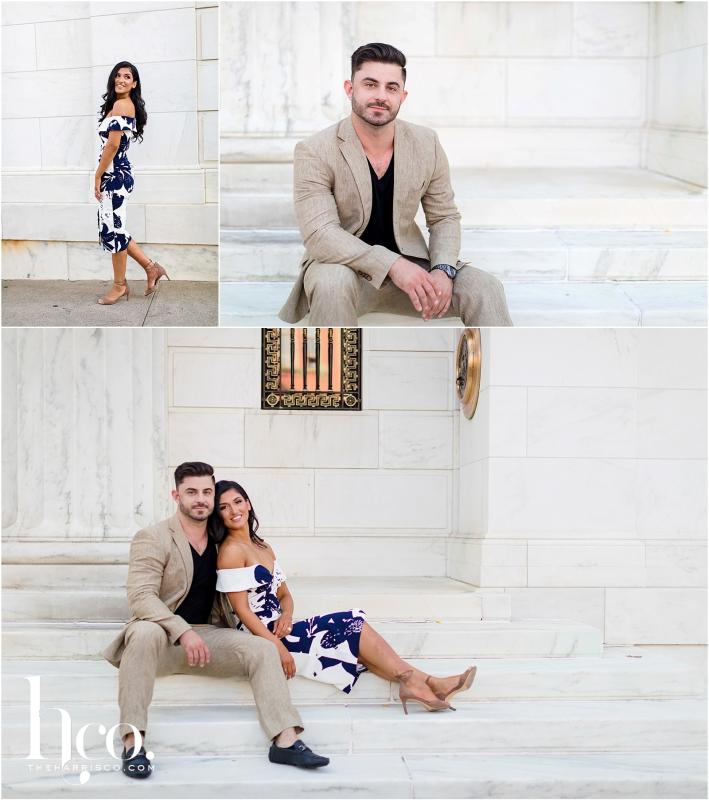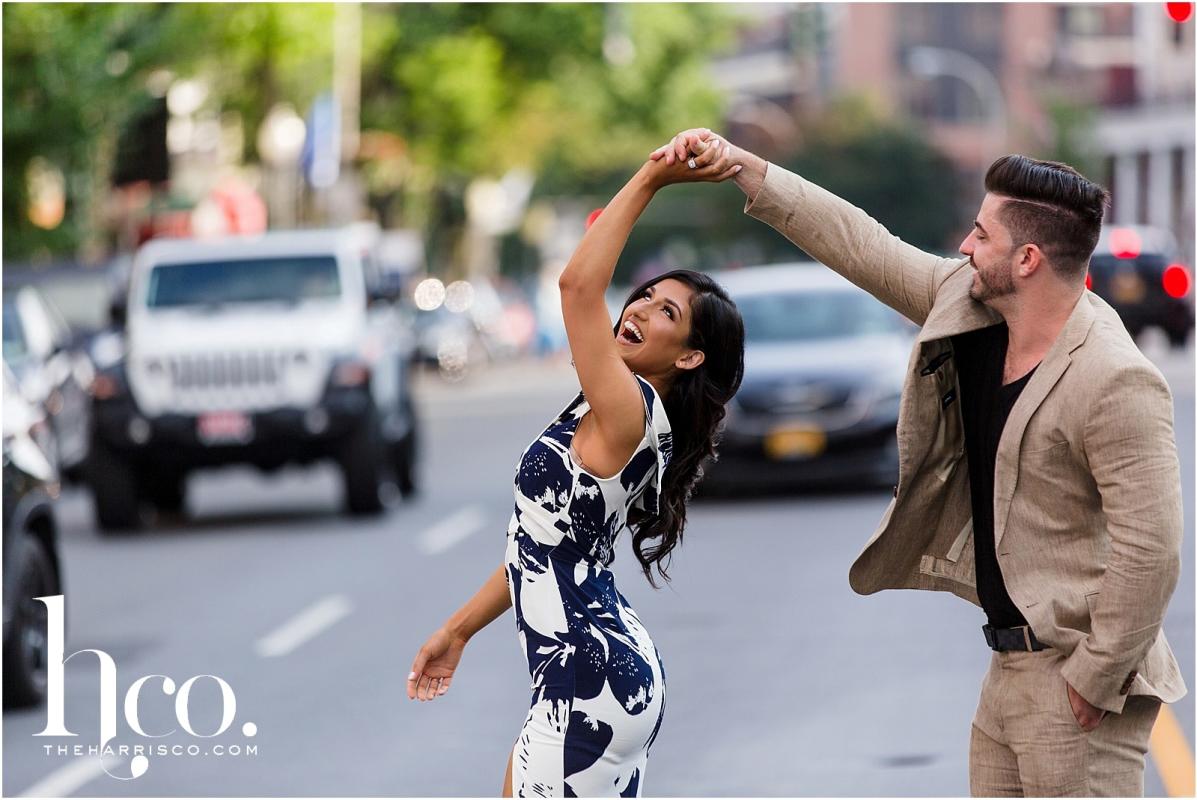 3. Back alleys of Saratoga
If you can get past the delicious aroma wafting from all the downtown restaurants, the back alleyways have an interesting urban vibe that you can't find anywhere else in the area! With the right outfit and the perfect pose, a couple can easily find a hidden gem in one of the many secluded alleys located downtown Saratoga Springs.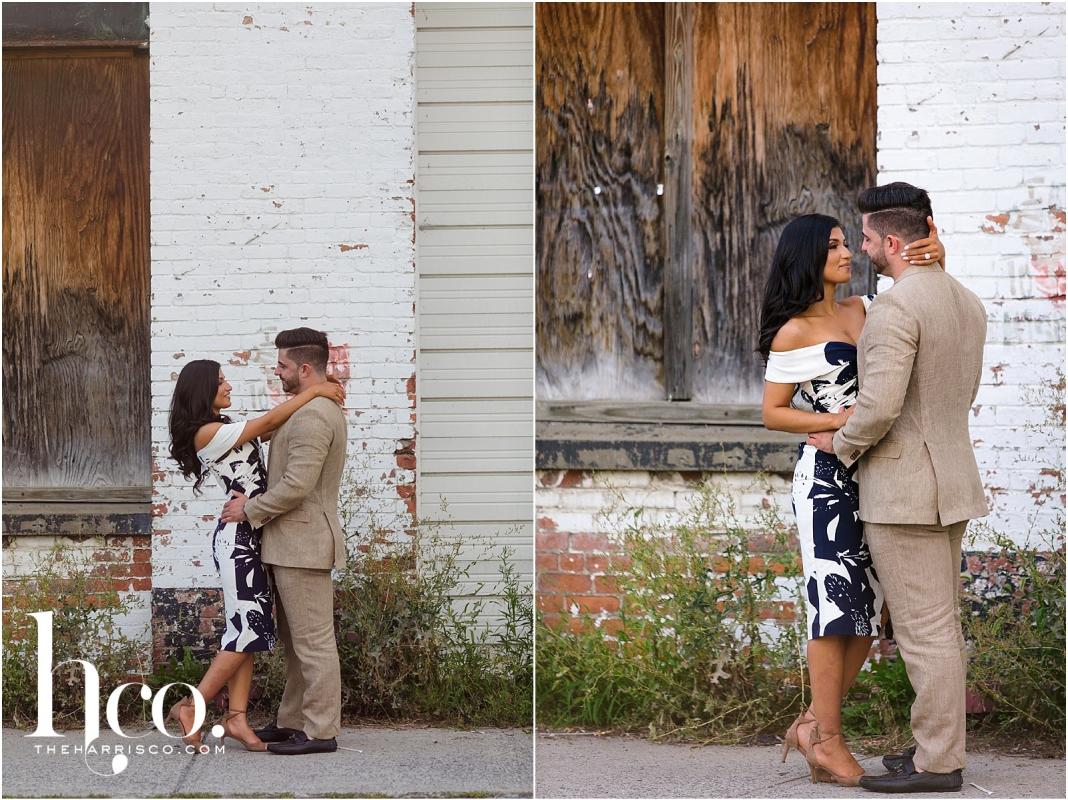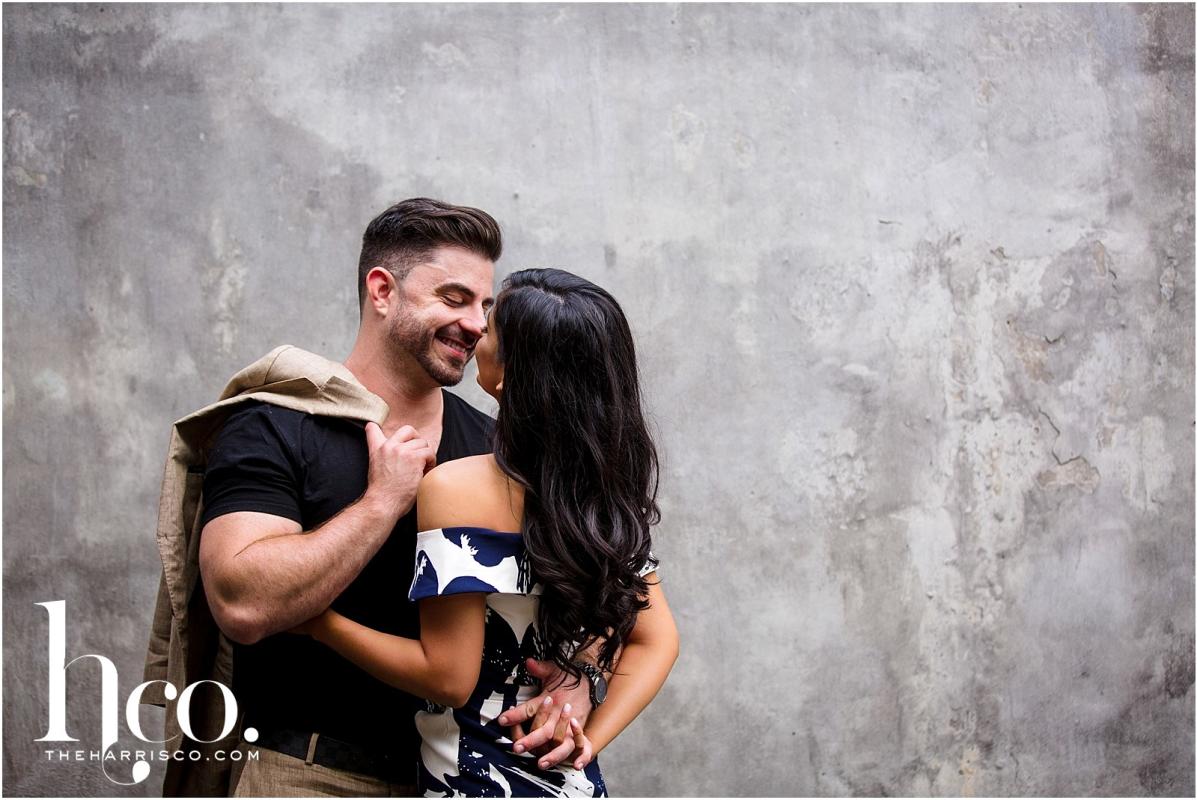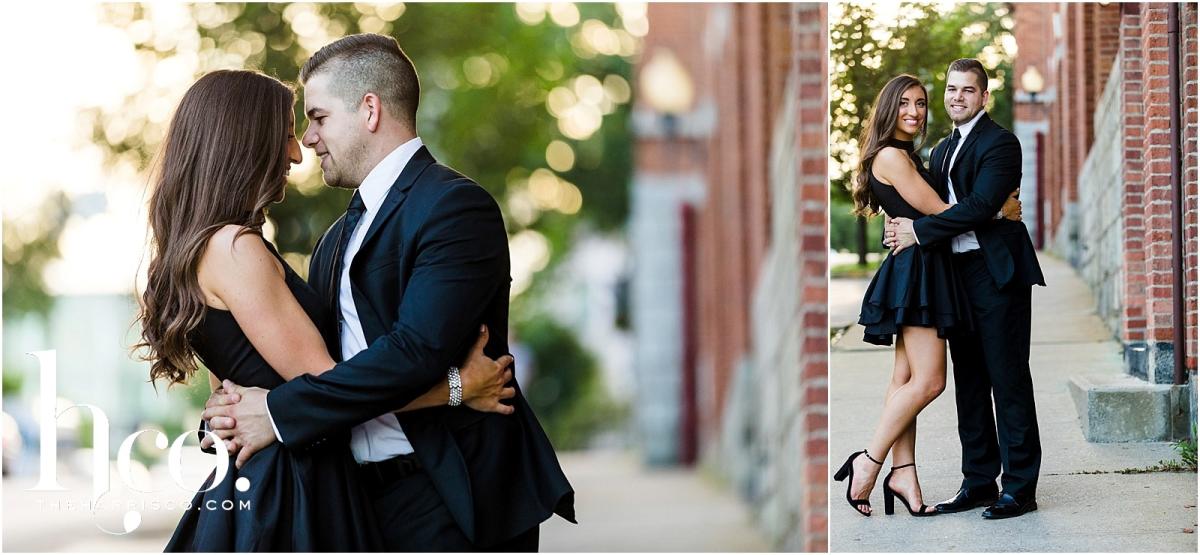 4. Lincoln Baths
This gorgeous white building situated behind the green yard and manicured gardens provides for a great impact shot. It's a hidden photo gem right near the National Museum of Dance. If you're a couple that is looking to stun your invitees with Save the Dates including that "wow" shot, Lincoln Baths might just be the perfect place. The symmetry and architecture here is stunning and the white backdrop adds a reflective element to the ambient light. These little details go a long way in making your skin tones and eyes look super dreamy when captured properly!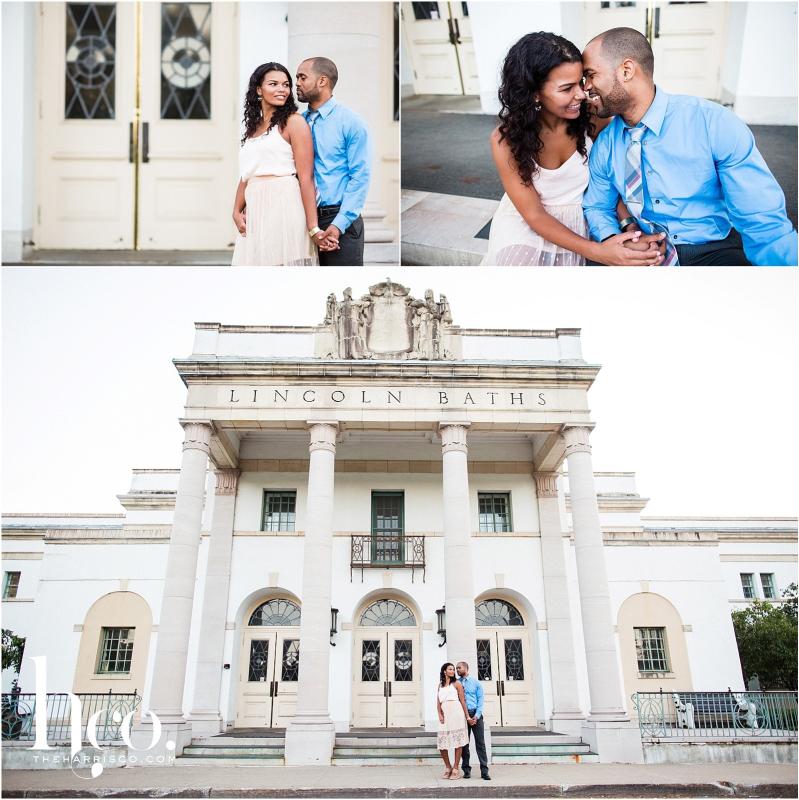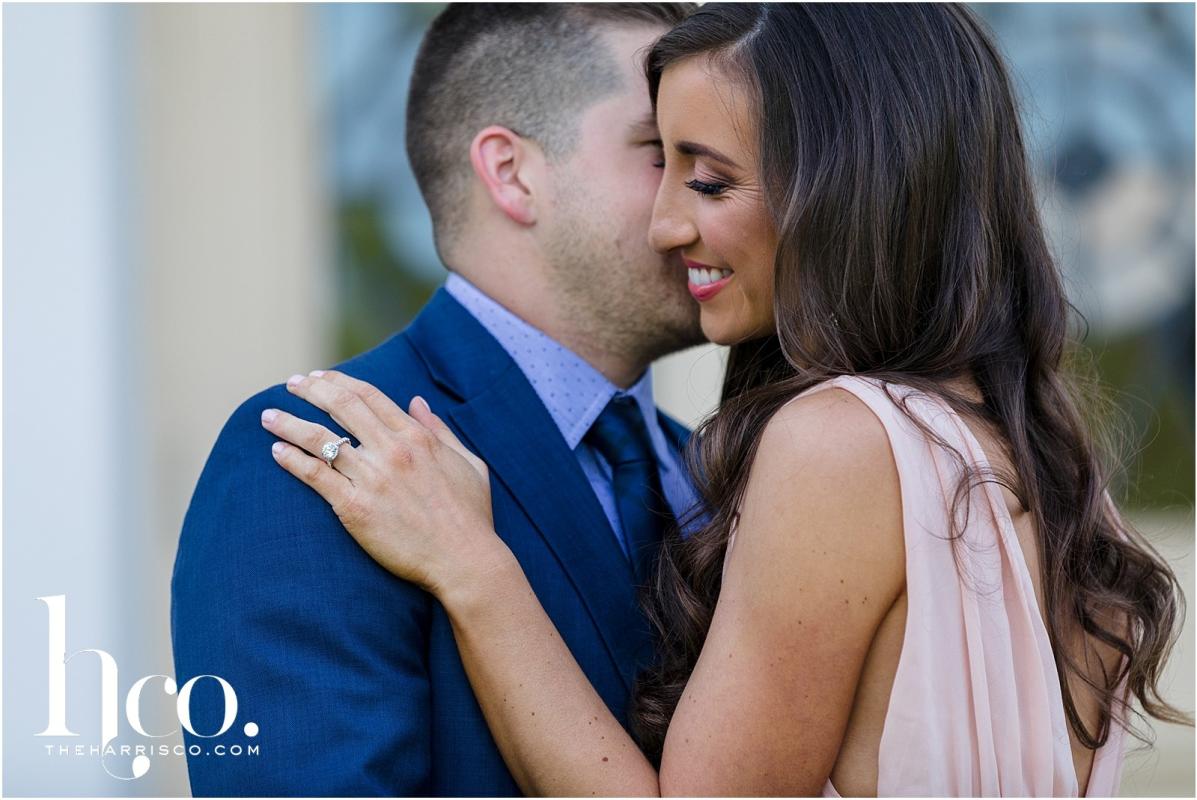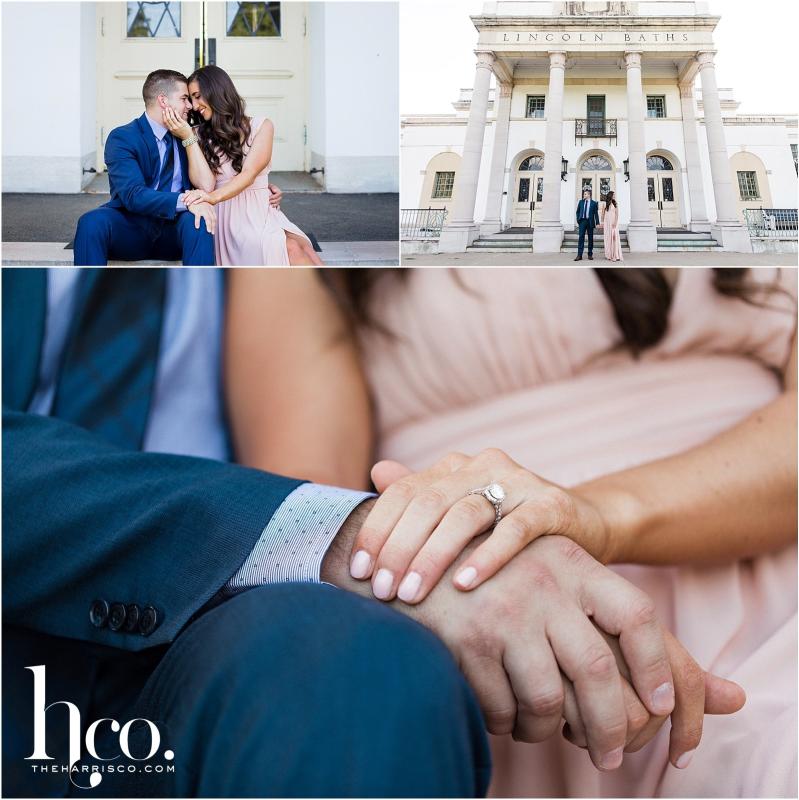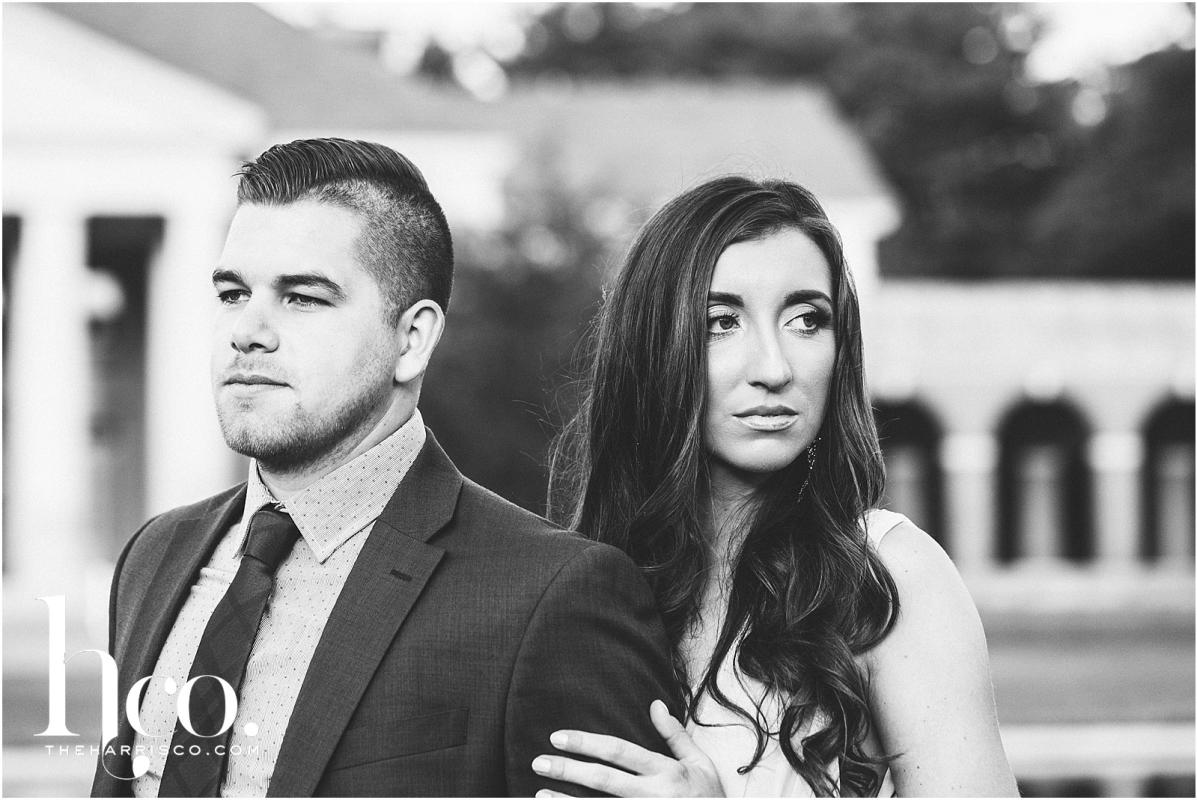 5. Hall of Springs
The brick aisle along the Hall of Springs provides for the perfect spot to pose with your significant other. Just like Lincoln baths, the stone steps are the perfect backdrop for any lover of history and architecture. The best part? If you're going on a day where there's not an event going on, it's unlikely you'll have passersby in the background of your images. The coloring here looks especially stunning in the fall! The reflection pool and spanning grass fields also add an element of elegance and sophistication that will add character to your whole shoot.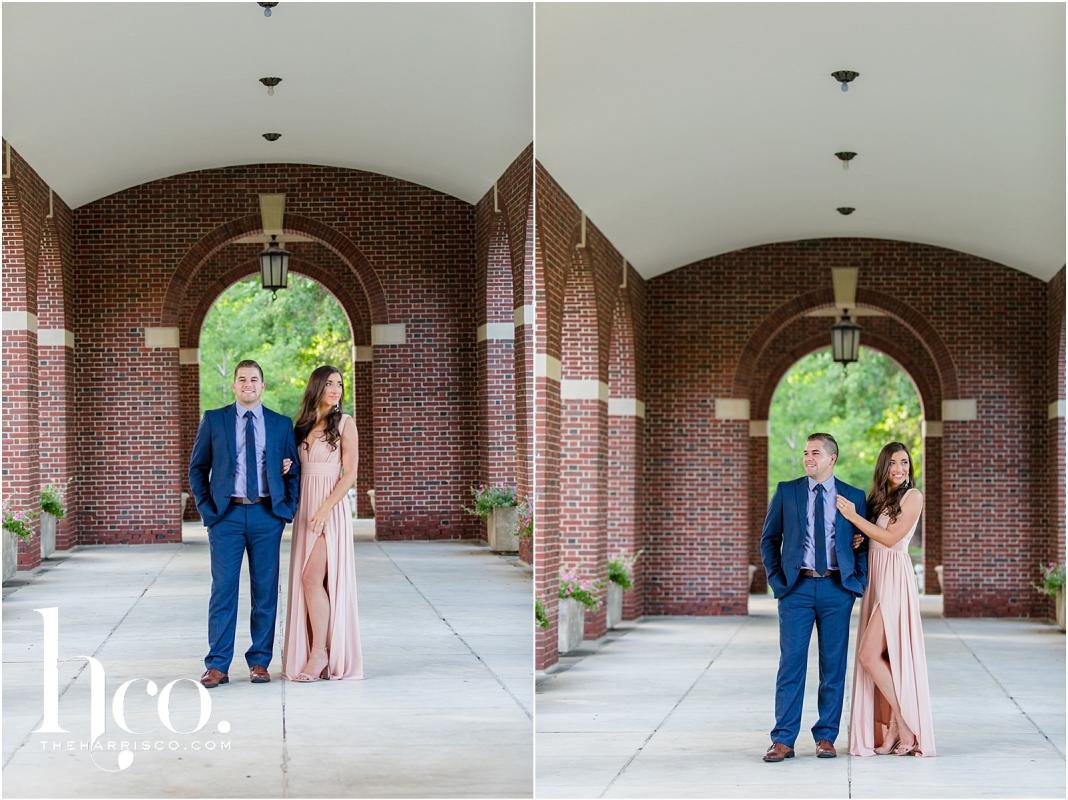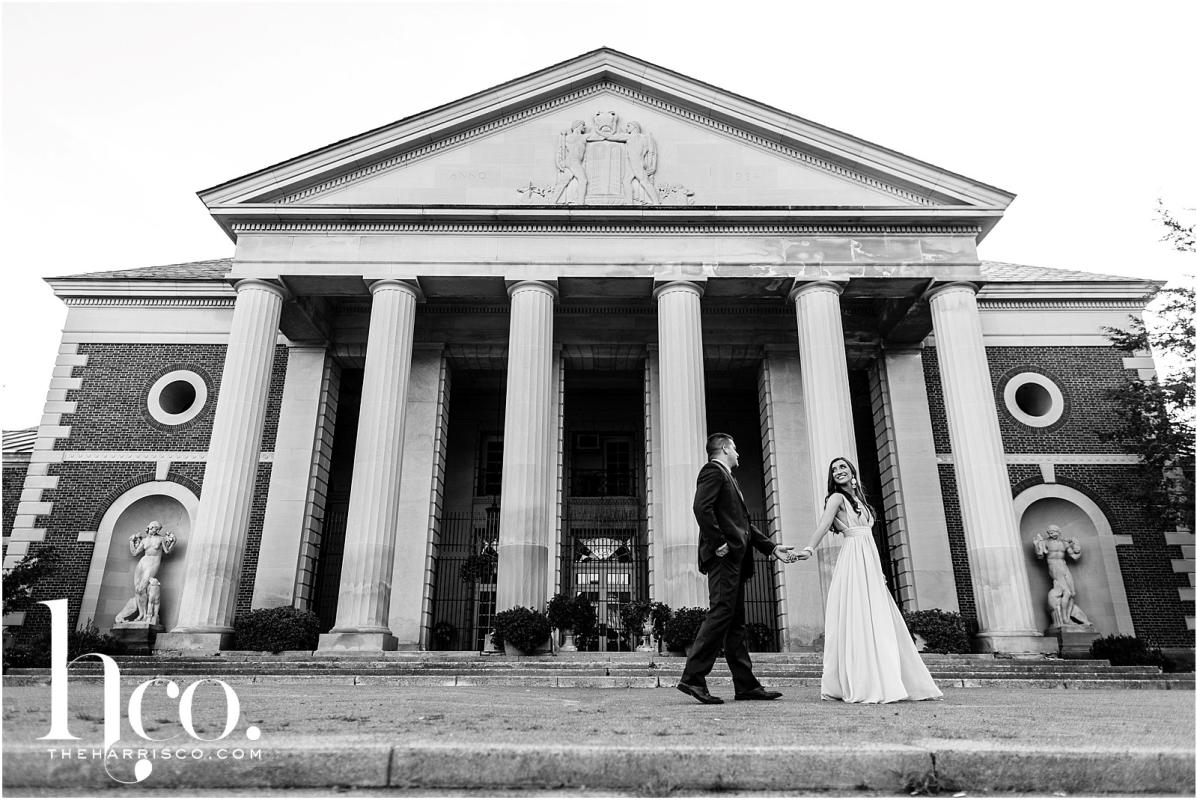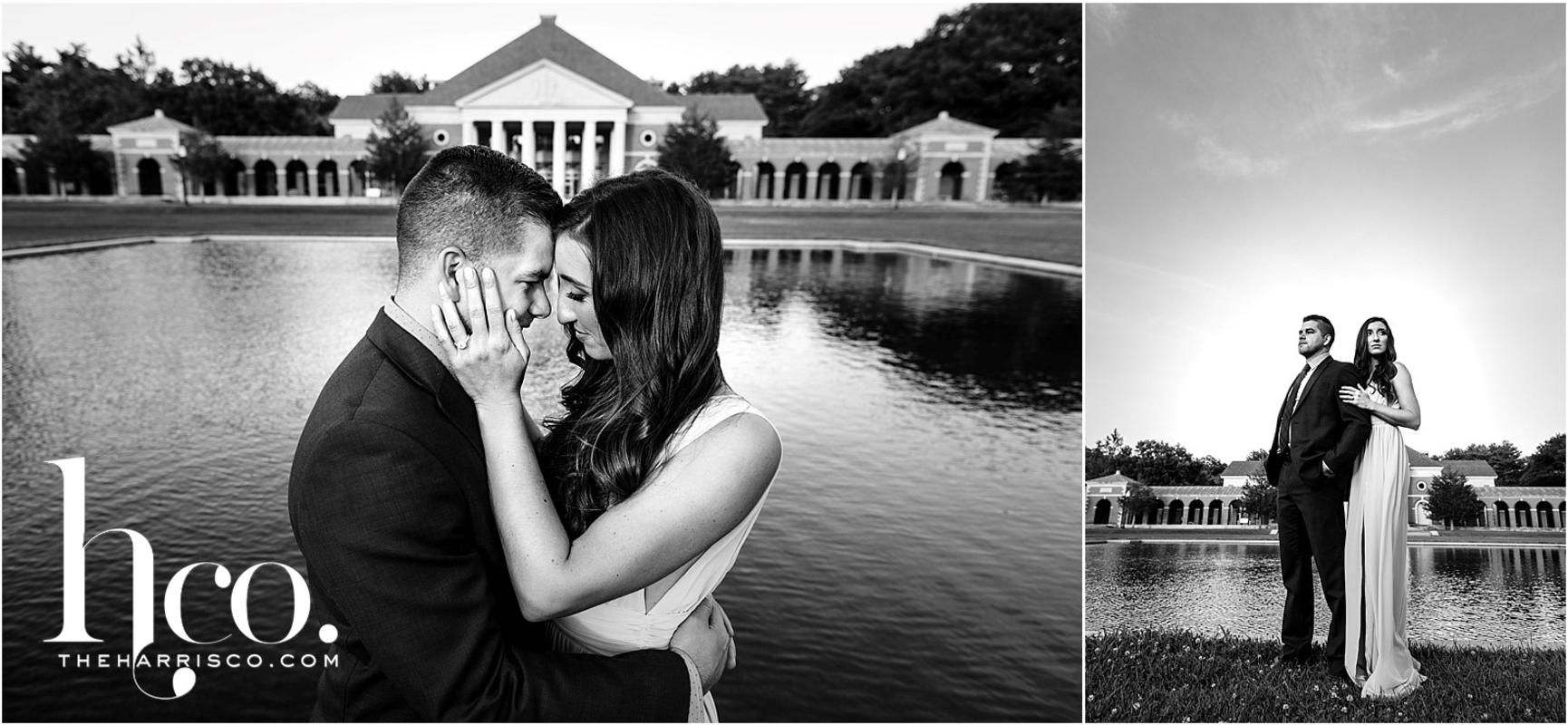 What makes this spot even better? It's a jump, hop and a skip over to Avenue of the Pines, our sixth spot on the list. This gives any couple the ability to diversify their engagement session with a variety of backgrounds to choose from.
6. Avenue of the Pines
If you've always dreamed of having a barn wedding, then Avenue of the Pines is the perfect on-theme spot to have an engagement shoot. It provides for a rustic, romantic and playful atmosphere. These tree-lined walkways add a dramatic element to any couples' shots. It's perfect for an engagement shoot during any season! Don't believe us? See for yourself…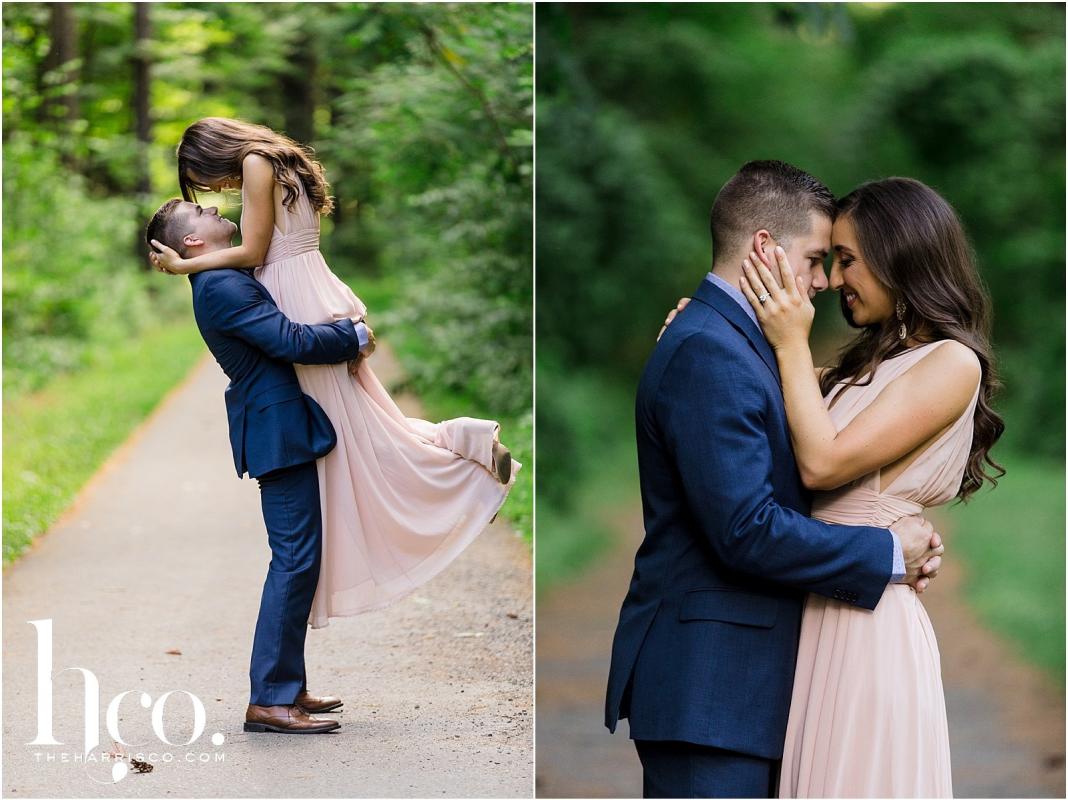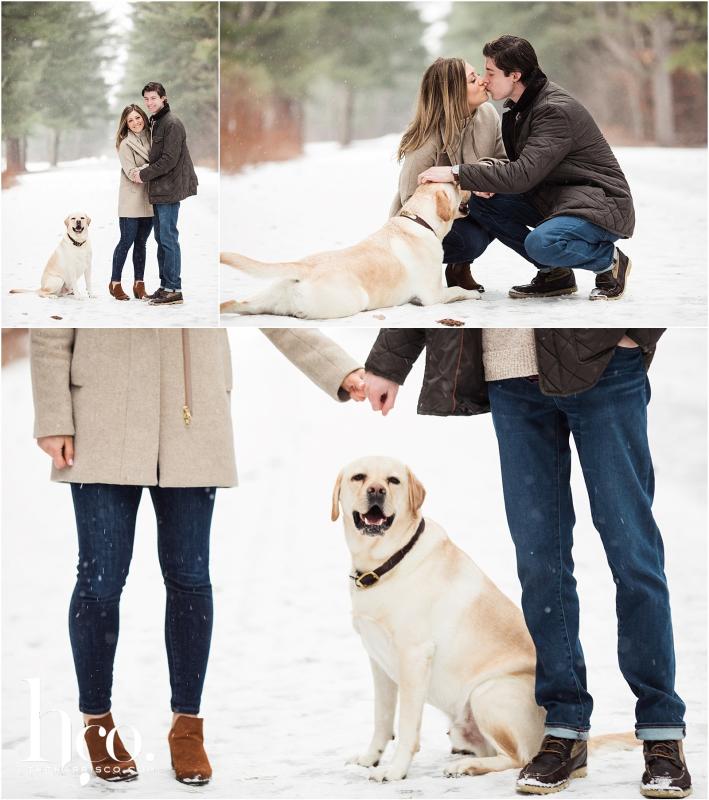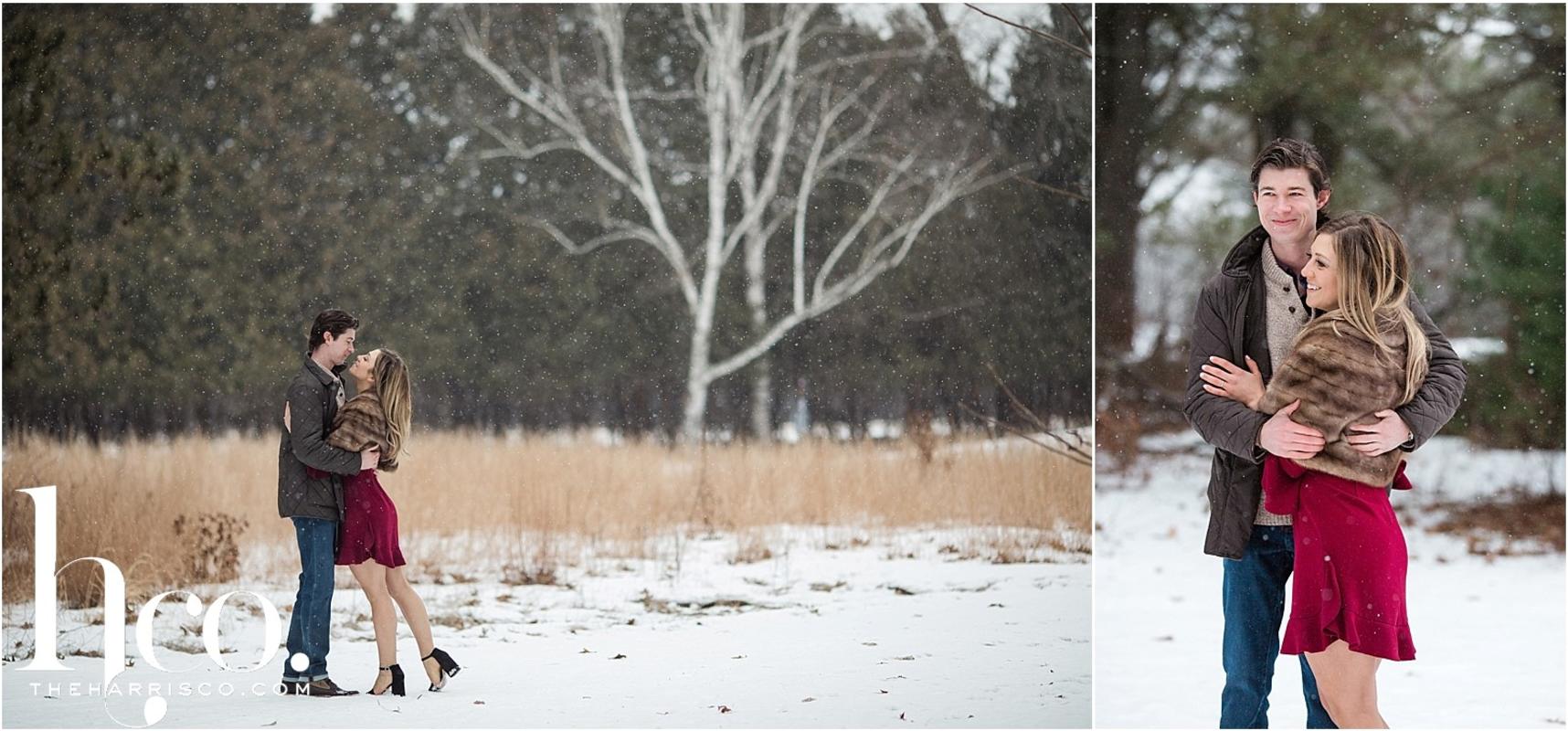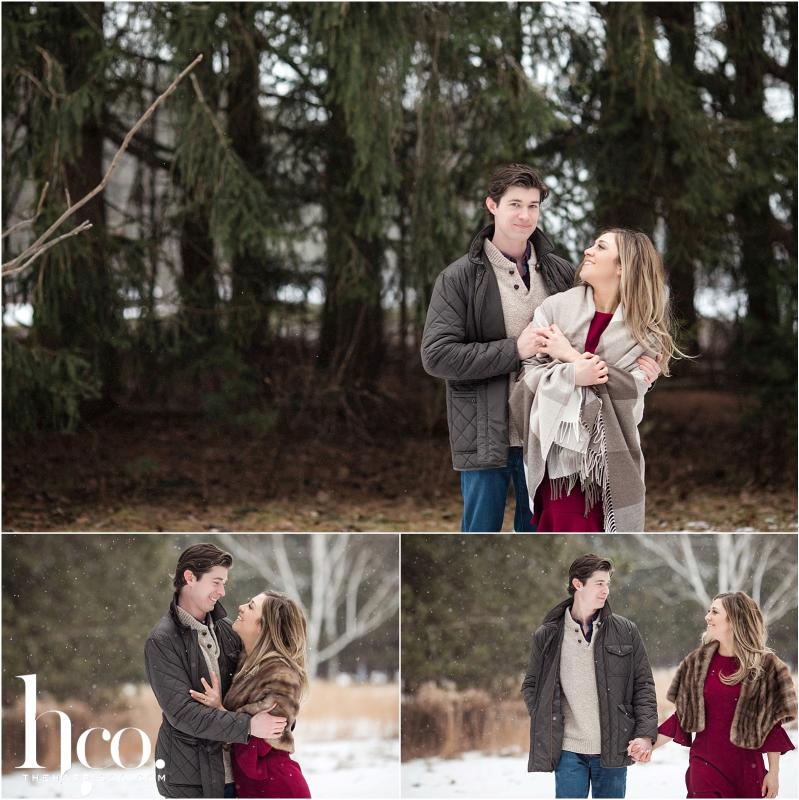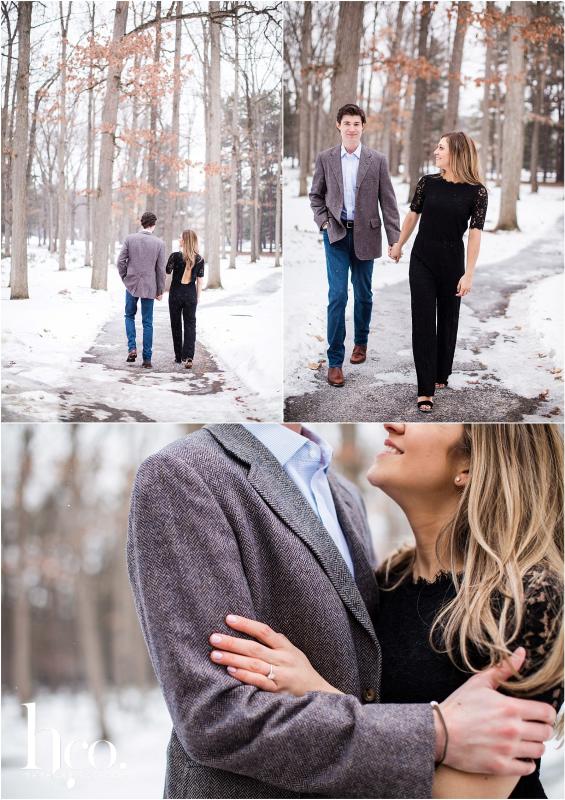 Still in the planning phase for your wedding?
Discover Saratoga weddings can help with that. Learn more by contacting Kayla.