As we bid a final farewell to the snow and frigid temps of winter, we would like to introduce you to Discover Saratoga's newest members.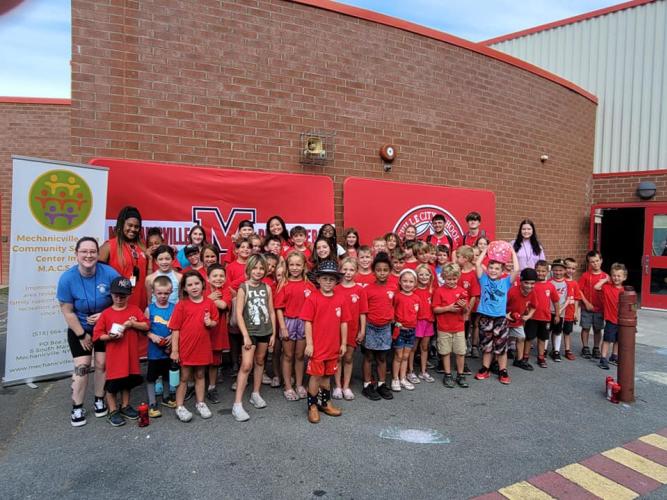 Mechanicville Area Community Services Center, Inc. (MACSC)
In 1969, Mechanicville community members worked together to create the city's first after-school youth drop-in center that provided a unique safe place for recreation and socializing. The center was so popular that, in 1983, the permanent home of what is now the Mechanicville Area Community Services Center (MACSC) opened its doors to the 6,000+ residents of Mechanicville and the surrounding communities.
Today that legacy of neighbors helping neighbors continues by providing programs and services that reach across the lifespan. For 50 years MACSC has built innovative programs and offered services and resources that support and empower their community.
The Mechanicville Area Community Services Center (MACSC) is not only a Community Center, but a true Center for the Community. Their diverse, dedicated, flexible and knowledgeable staff are there to assist and support the Community with the knowledge that, together, they can all make a difference.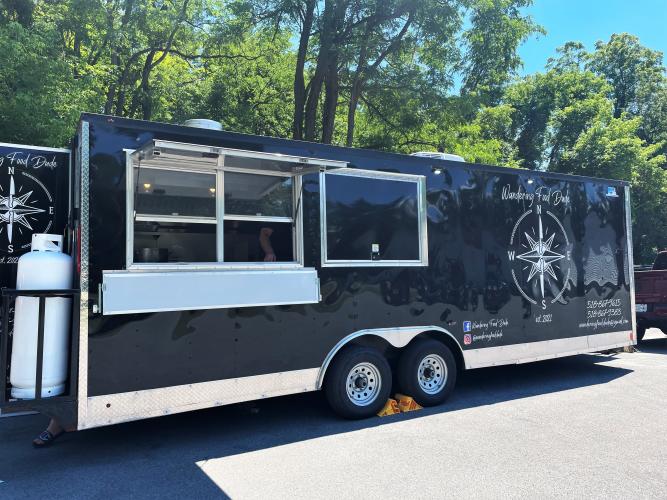 Wandering Food Dude
Wandering Food Dude is a family owned and operated business providing the highest quality food and service. They will work out of their food truck or your kitchen, and look forward to customizing any menu, from intimate household gatherings to large conferences to weddings and everything in between.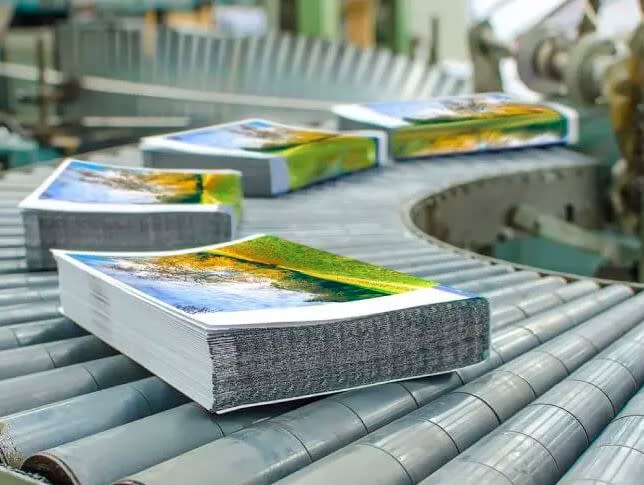 Velocity Print
Velocity Print is a northeast based print-on-demand and direct mail service company with representatives in New York, Connecticut, Massachusetts, New Hampshire, and Florida. Velocity was founded in 1986 and has recently undergone some upgrades to better serve as a valued extension to marketing teams across all industries. One of the most exciting changes is their custom online storefront which helps marketing professionals stay organized and keeps marketing materials consistent in a remote/multi-location environment.
Velocity knows how to make the impossible possible by offering a complete range of print and marketing distribution and fulfillment services. Velocity has developed industry-specific and cost-effective solutions to help create, organize, store, and distribute marketing materials anywhere.
Velocity services many industries, but has an enhanced footprint in higher education, financial services, nonprofits, and credit unions. In all cases they work to offer custom solutions that support clients by helping them better manage their branded materials. Additionally, Velocity offers inter-company communications, apparel, marketing materials, and advertising promotional materials for distribution.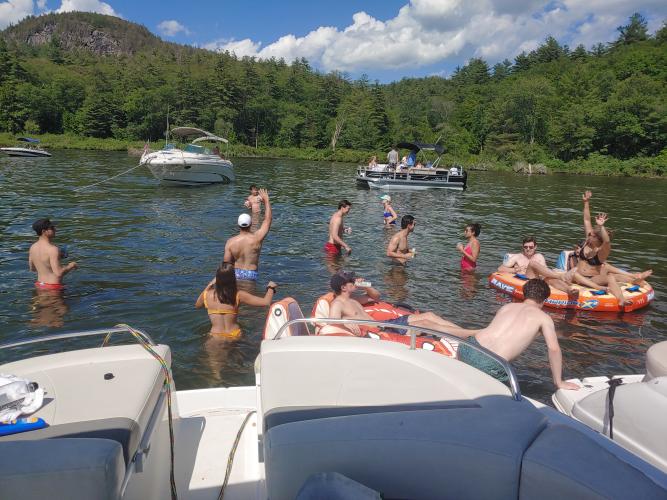 Daley's Adventure Boat Tours
Water sports on Saratoga Lake are incredible and Daley's Adventure Boat Tours is happy to help with the fun! Things to do on your private tour, for those that are fit and healthy, include swimming and the always exciting tubing! The tour is great for kids, bachelor and bachelorette parties, family functions and more! Plus, you'll learn fascinating history with stories about the famous city of Saratoga Springs and the amazing area around the lake itself. The average tour in the summer lasts 3 hours. In the fall and spring, the average tour lasts 2 hours. Tours can range from 1-6 hours, your choice.
Climb aboard any one of their beautiful, smooth cruising boats, ranging from 24' – 26'. Customize your tour. Bring your choice of refreshments! Party or relax? Your choice! Pricing is available for up to 12 passengers.
Daley's Adventure Boat Tours will offer you an incredible opportunity to see one of New York's most scenic lakes the way it should be seen – up close and personal. The options are endless. You can customize your tour for no additional charge. They're here to help you enjoy your day!
Safety is the #1 concern on your tour. The captains will do what they can to ensure you have a safe and enjoyable tour, and they ask you to please do the same.
DISCOVER SARATOGA'S MEMBERSHIP BENEFITS
Market your business to Saratoga visitors, meeting and event planners, event attendees, tour groups, locals, and much more with Discover Saratoga! Our membership program offers a variety of marketing opportunities designed to drive traffic to your business location and website. Additional advertising opportunities are also available. Interested in becoming a member of Discover Saratoga? Contact Connie Crudo at connie@discoversaratoga.org or (518) 584-1531 ext. 101.