Summer in Saratoga is truly special! We offer a wealth of world-class restaurants, shopping, attractions and, of course, SPAC and the Saratoga Race Course. As the summer season speeds by, we wanted to introduce you to our newest member businesses.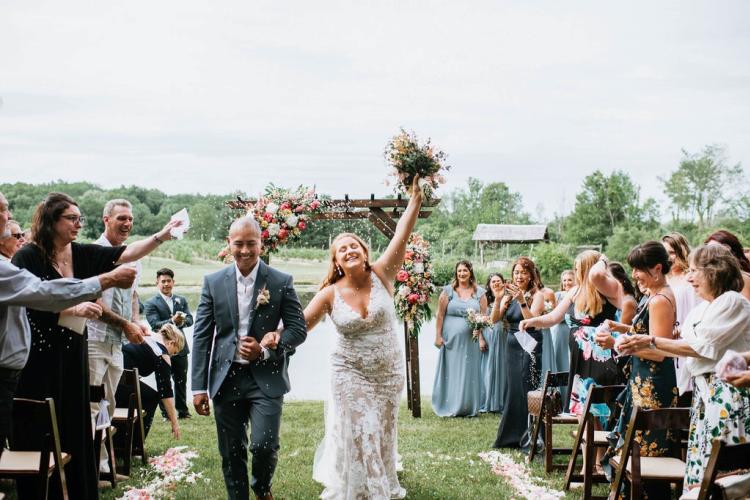 Star Farm Blueberries
Celebrate your big day at Star Farm Blueberries, a fully operational, family-owned blueberry farm in Galway, NY. From weddings to baby showers, Star Farm is able to make your vision of the perfect day a reality. Their beautiful country setting and well-maintained blueberry fields combine to make the perfect spot to celebrate your wedding or other special event. Your journey begins with a pleasant drive down the half-mile-long gravel driveway that leads to their stunning private paradise. Surrounded by nature's beauty, this hidden gem has everything you need for the day of your dreams. They offer a variety of ceremony areas, able to accommodate weddings of any size, all amid the beauty of their seemingly endless blueberry fields. The entire area has been built specifically to make this day—your day—one that you never want to end and one that you'll never forget. 
Star Farm Blueberries is also a working blueberry farm!  Pick your own or stop in to the Country Store and grab some pre-picked berries. Family fun for everyone!
Rhea
Mike Spain is a CIA graduate with a fine dining background and a love for high-quality ingredients and highly specialized techniques. For Rhea, he and his wife, Michelle, have combined those elements to create a cuisine that stars quintessential noodle and small plate dishes in thoroughly modern ways. They relish the opportunity to take diners on a new culinary adventure every time they visit.
At Rhea you can enjoy sharable plates (Chilled Sesame Noodles, Pork Belly Bao Buns, Kung Pao Chicken Dip and more) and mouth watering Ramen (Pork Belly, Birria, Veggie and Seafood).  You can also enjoy draft beers, wine, tiki-style cocktails and more!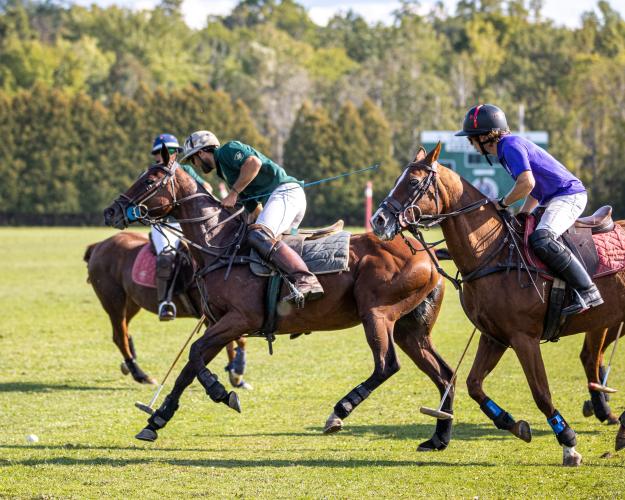 Saratoga Polo School
Saratoga Polo School offers both riding and polo lessons for all levels under the careful tutelage of USPA-certified instructor Mario Dino. They pride themselves on delivering safe, fun and enjoyable sessions that will have you falling in love with the sport before the end of your first lesson. They focus on polo riding skills, hitting techniques, gameplay strategy and horsemanship. No prior riding experience necessary.
They are thrilled to welcome the public to Patagonia Farm on select dates for an afternoon of pulse-pounding polo and field-side fun for all ages. Join them for complimentary general-admission field-side tailgating. A limited number of café tables and chairs are available on a first-come, first-served basis.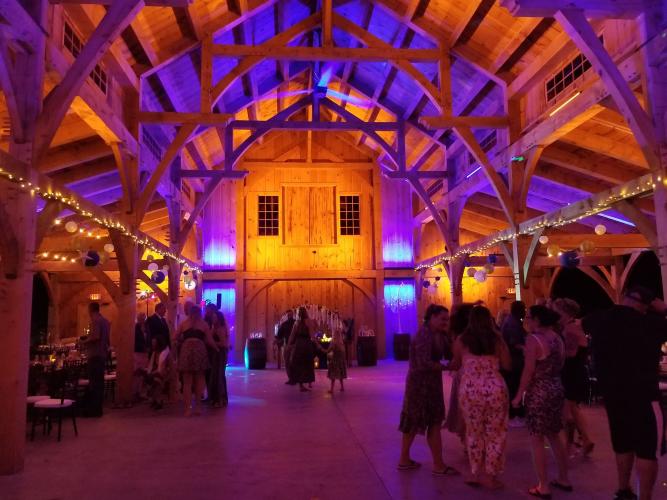 Juniper Springs Wedding Barn
Juniper Springs Wedding Barn is a 3,920 square foot, timber frame event venue and wedding barn. With large, ten foot high barn door openings on both ends and retractable sides, your event can have an open air feel while also having the needed protection from the elements. It is one of the few indoor/outdoor Upstate New York barn wedding venues near Saratoga Springs, NY. Abundant natural light during the day sets a warm mood for the early reception hours. As the sun sets, the programmable LED uplighting and party lights bring the dance floor to life to make your wedding a celebration to remember.
The barn sits nestled on a hill overlooking the spring-fed pond. The foothills of the Adirondack Mountains rise behind the barn offering a beautiful forest backdrop for an Adirondack Wedding.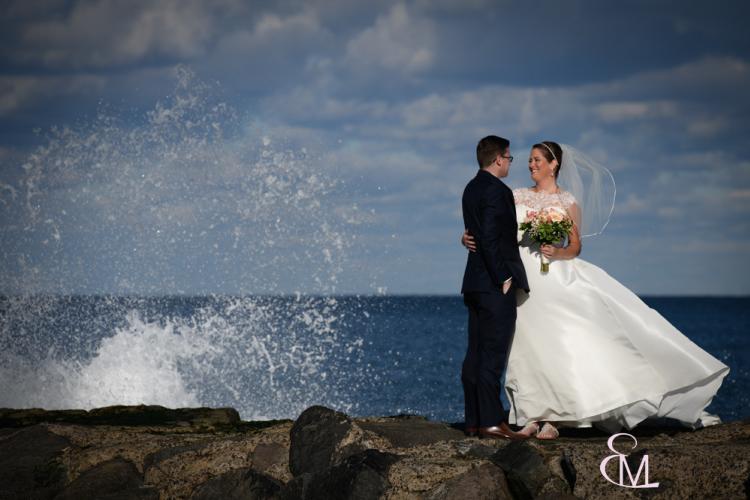 Erin Malcolm Photography
The goal of Erin Malcolm Photography is to capture and tell your wedding day story by blending styles of wedding photography throughout the day. They use a purely photojournalistic approach during the getting ready time, during the ceremony, and cocktail hour. Then they capture candid moments as they naturally occur, but making small adjustments first - like putting you in more flattering light - called interactive photojournalism.
They also take traditional portraits of the bride and groom and their families, smiling and looking straight into the camera. Then moments when you're not looking at the camera but interacting naturally, called stylized unaware photography.
What they like to do the most is let the day unfold while quietly and actively looking for moments of emotion between family and friends. Moments you will fondly look back on for years to come.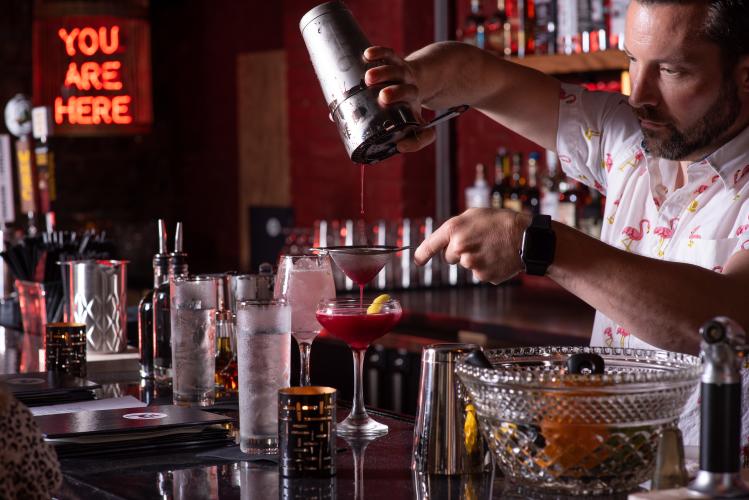 The Misfit
The Misfit is an underground bar and cocktail lounge tucked away on Saratoga's iconic Caroline Street. Open from happy hour through late night, The Misfit's delicious craft cocktails include some of the area's most unique offerings, and are complemented by a collection of local microbrews and wines. The Misfit is also available for group events of up to 70 guests.
Saratoga Corinth and Hudson Railway
Saratoga Corinth and Hudson Railway offers a variety of train rides suited for families, friends, or special outings! Their trains operate out of Corinth Station and offer guests a chance to see the beauty of the Southern Adirondacks. Your trip will take you about 7 miles to the south before returning to Corinth. The Adirondack Company originally built this historic line in 1864 by Dr. Thomas Durant from Saratoga Springs to North Creek. Let Saratoga Corinth and Hudson Railway take you back in time and relax as you enjoy a beverage on a leisurely excursion!
Book a private train ride! Weddings, engagements, reunions, birthdays, corporate events, anything you want! They are located at 9 Railroad Place, Corinth, NY 12822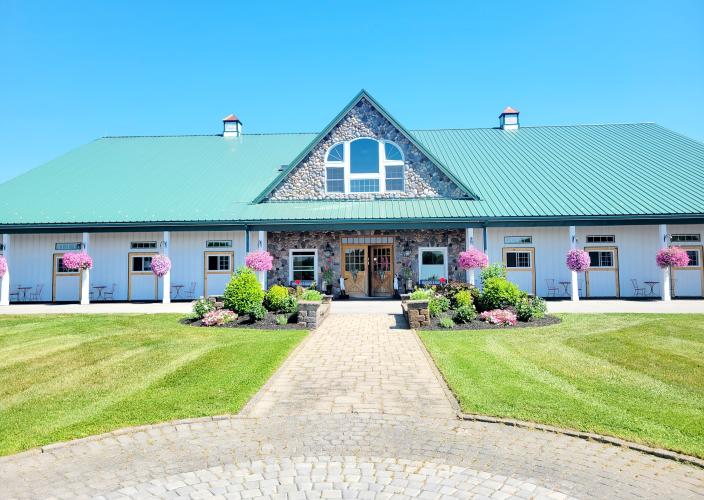 Sacred Spa and Wellness
Sacred Spa and Wellness is a luxury holistic spa located on a picturesque thoroughbred racehorse farm in beautiful Schuylerville, NY. Their goal is to create health and wellness through mind, body, beauty & soul practices.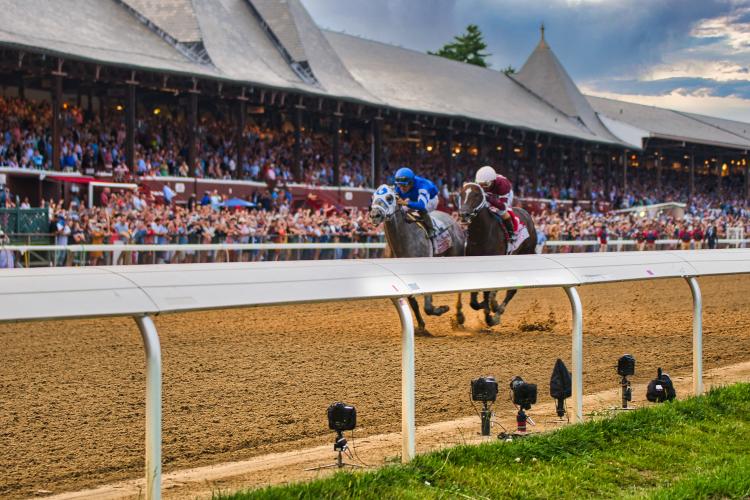 Whalen Productions
Whalen Productions offers photo and video services all over the Capital Region including Saratoga Springs. They work with small businesses and restaurants creating amazing content. They work closely with the Adelphi Hotel, Hall of Springs and Saratoga National Golf Club for weddings and events.