Although Labor Day brings the end of the thoroughbred racing season here in Saratoga, it also heralds the start of what many consider to be their favorite time of year…autumn.  And with good reason. Located as we are, right at the base of the beautiful Adirondack mountains, Saratoga is blessed with brilliant foliage that extends from mid-September well into November. We thought we would share some of our favorite spots for leaf peeping…so grab your camera and a sweater and come check out all the beauty of a Saratoga autumn while you are enjoying one of the many seasonal events going on around town!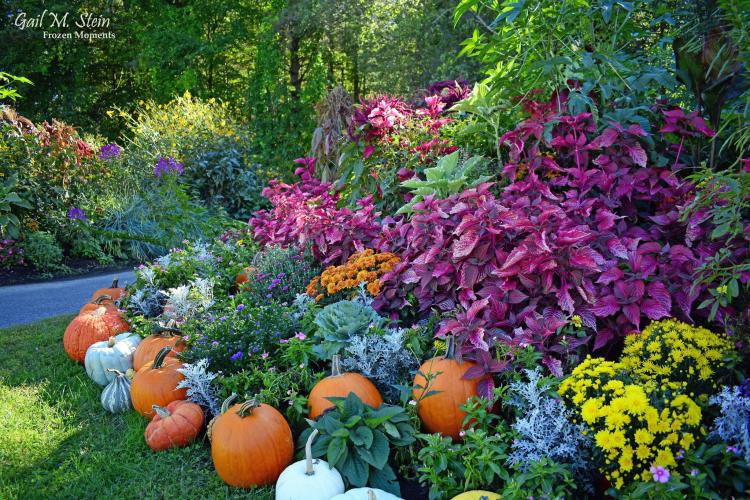 Saratoga Spa State Park
An absolute must-see, the Saratoga Spa State Park offers plenty of wooded trails and paved roadways lined with heart-stopping views of brilliant trees as you meander your way through the park and along the creek.  Another enjoyable walk is along the Avenue of the Pines which leads into the park, and which begins with the beautifully designed autumn gardens, a popular spot for locals and visitors alike. Filled with an abundance of meticulously arranged pumpkins, gourds, mums and other colorful blooms, these gardens offer unlimited photo opportunities. Great for those family photos!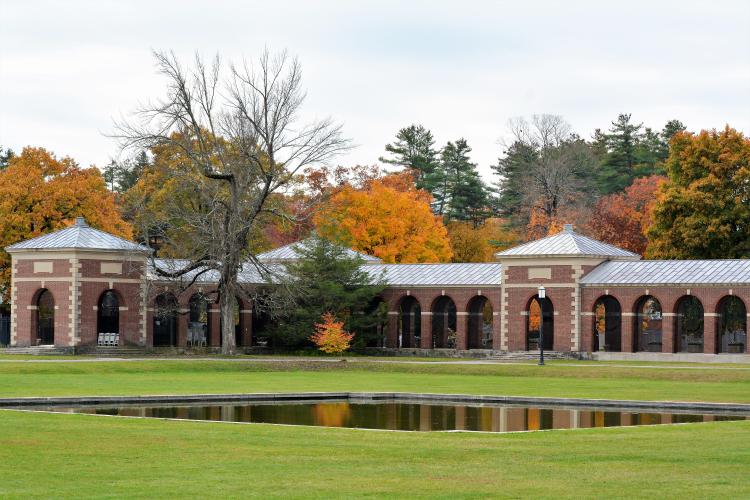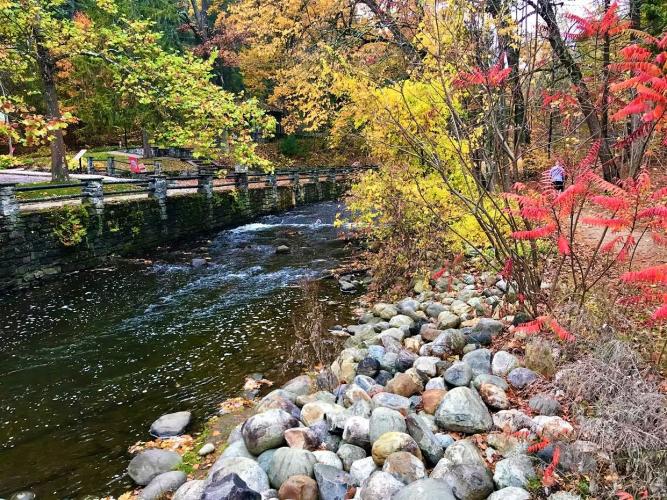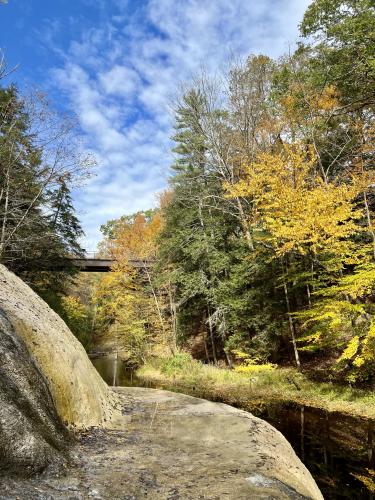 Congress Park
Enjoyable in any season due to the fountains, historical statues, ponds and ducks (and don't forget the carousel!), Congress Park possesses a magic in the fall that is unlike any other season. Particularly beautiful are the reflections of the trees on the water as the ducks glide through them, and the colorful leaves that fall from the trees to litter the walkways.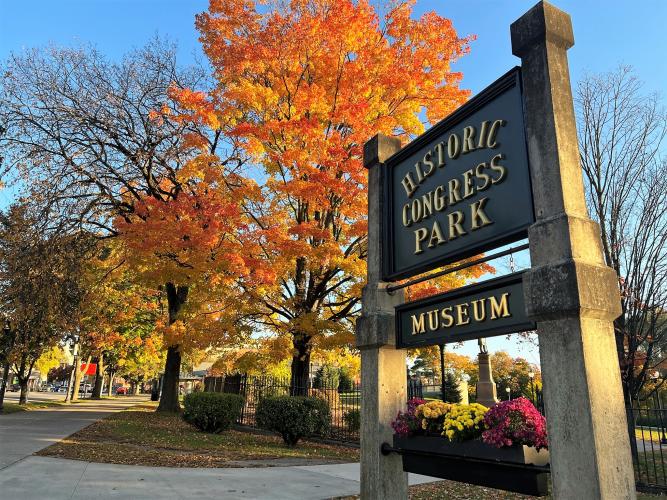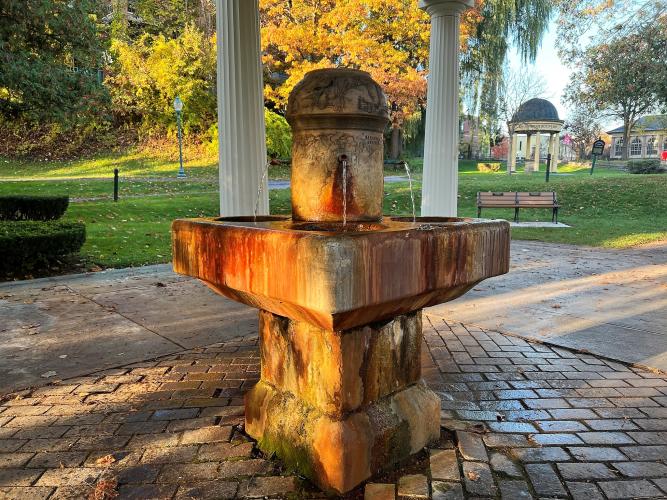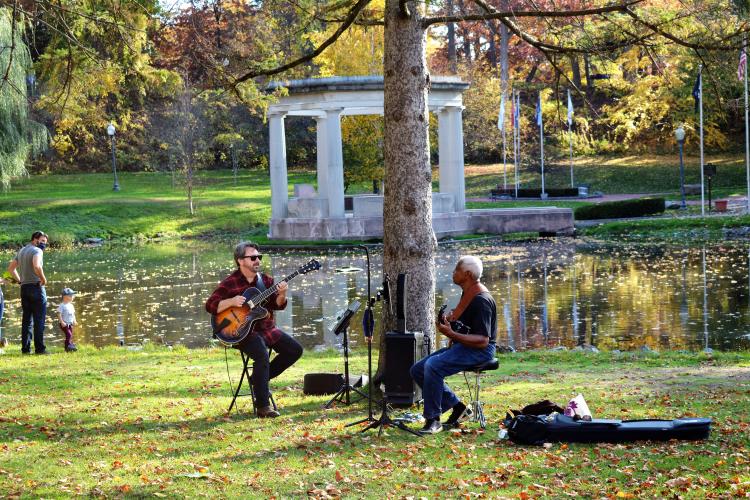 Broadway
Feel like grabbing a bite to eat or doing a little shopping along Broadway and up and down our many side streets? Again, the colors of autumn accompany you every step of the way. And don't forget to check out all the seasonal shop windows!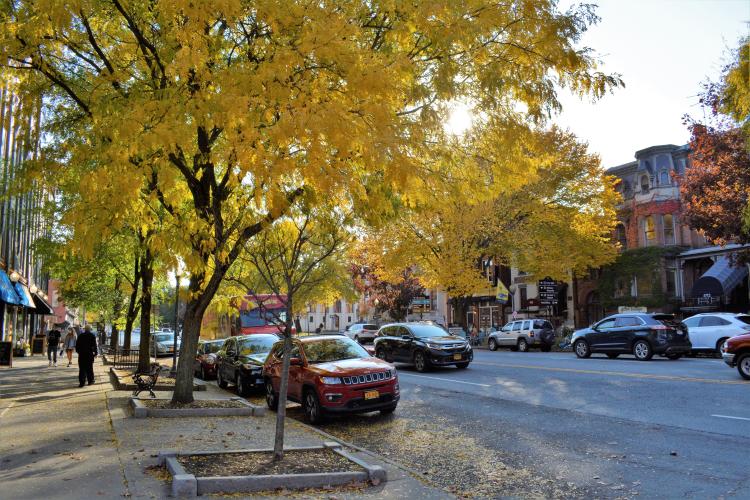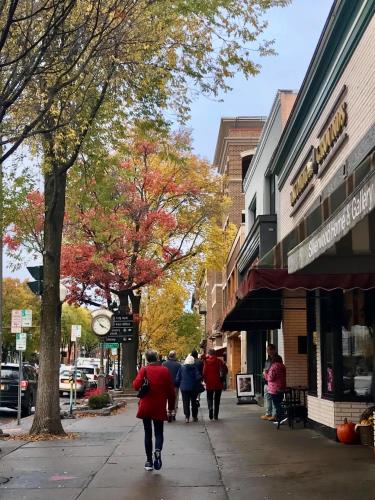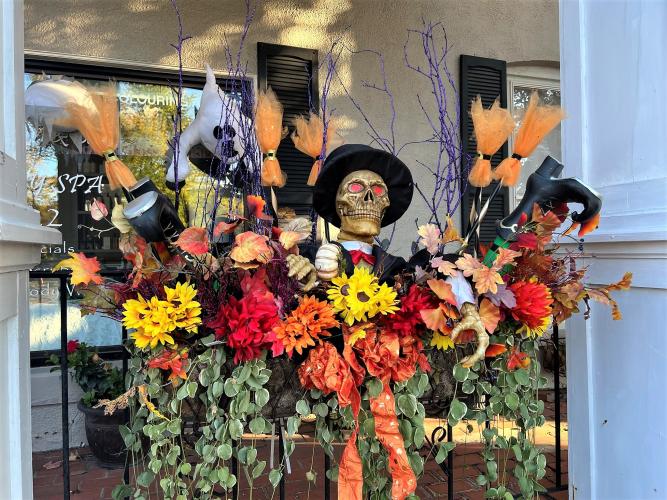 It's a beautiful and somewhat short-lived time of year, so be sure to get out and enjoy the spectacular beauty of autumn in Saratoga before the leaves are gone!