This weekend marked the 18th anniversary of the Saratoga Food and Wine Festival, presented by the Saratoga Performing Arts Center. This three day event featured international wines and spirits, gourmet tastings from the area's finest restaurants, a celebrity chef competition, live music, and cars. Lots of classic luxury cars, with Bugattis acting as the stars of the show. I was thrilled to have been asked to photograph these beauties!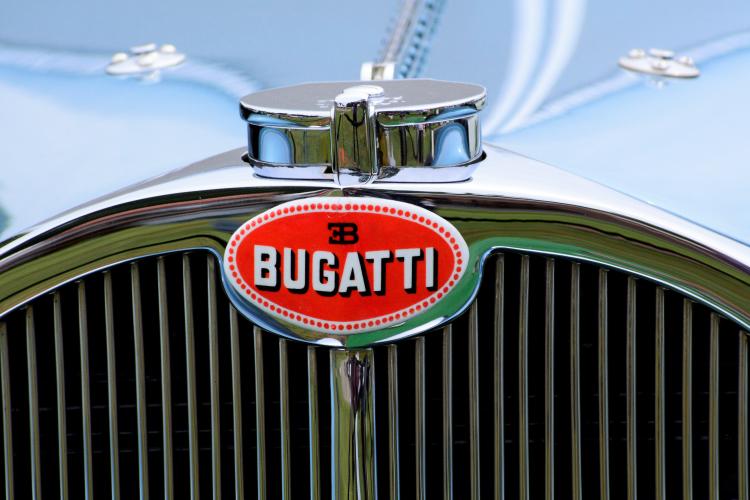 Saturday's Grand Tasting
The event ran from Friday-Sunday, however, I was only able to attend on Saturday, so that will be the focus of this article. The hot and humid weather we had been dealing with earlier in the week was finally replaced by cooler and more comfortable temps, and we were treated to an early autumn weekend.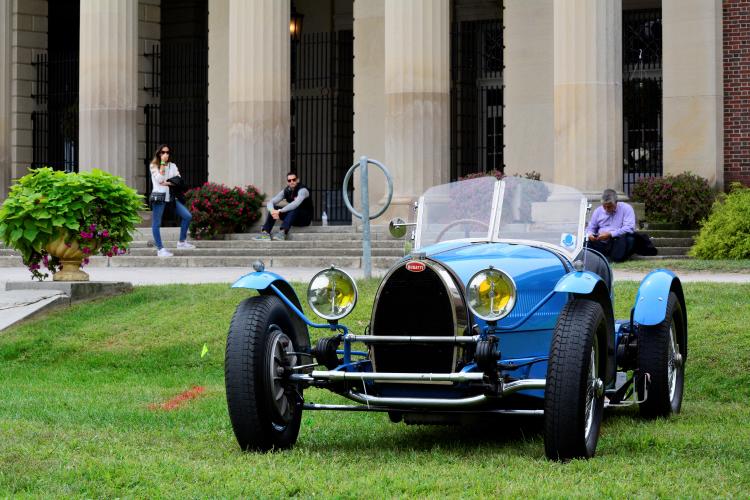 The Grand Tasting ran from 12-4pm. I arrived fairly early to find the afternoon in full swing, and planned my course of action accordingly. Eighty Bugattis, in what was titled a "Bugatti Ballet" were artfully and strategically placed around the reflecting pool at the Saratoga Spa State Park. The classic cars, surrounded by the historic buildings, and all reflected on the shimmering pool, were definitely a sight to see. We started snapping photos...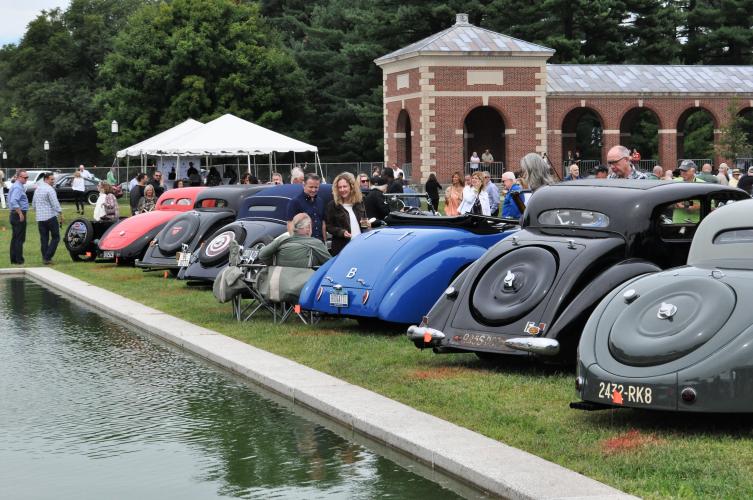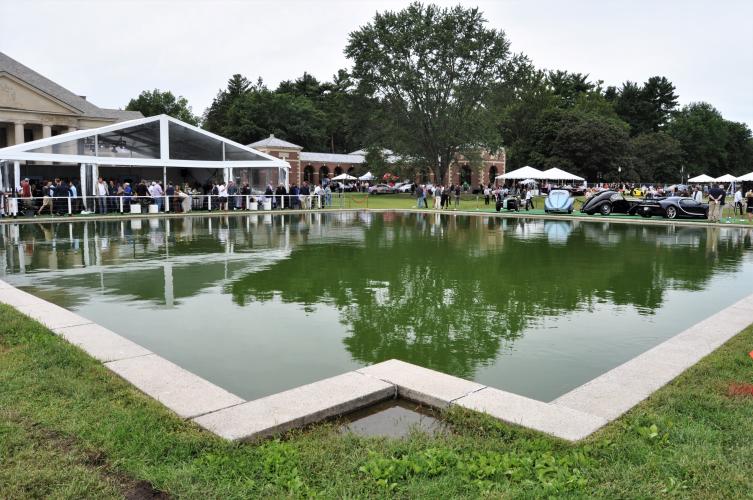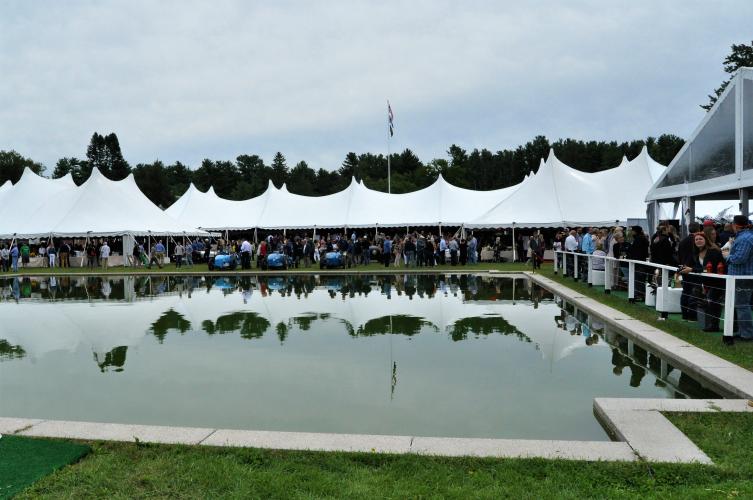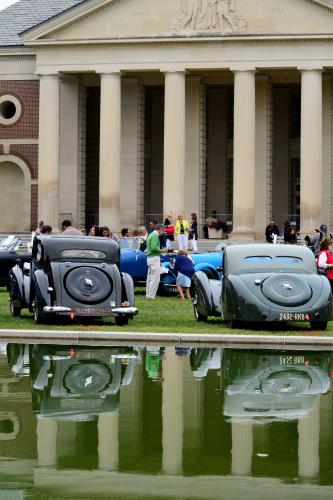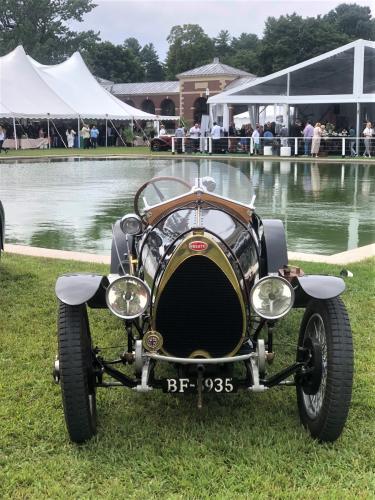 Set apart from the others and protected by security guards in a roped-off area were the only two $40+ million 1937 Bugatti Type 57SC Atlantics in existence. The black one is owned by Ralph Lauren, and the blue one by Peter Mullin. It is said that these two vehicles haven't sat beside each other in over 15 years!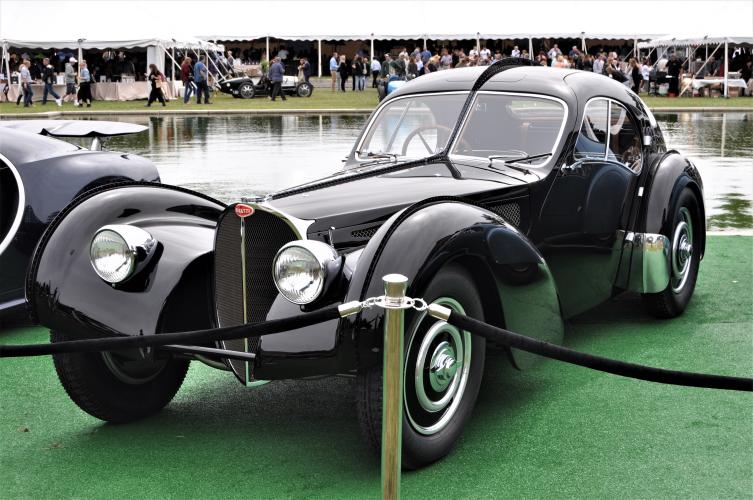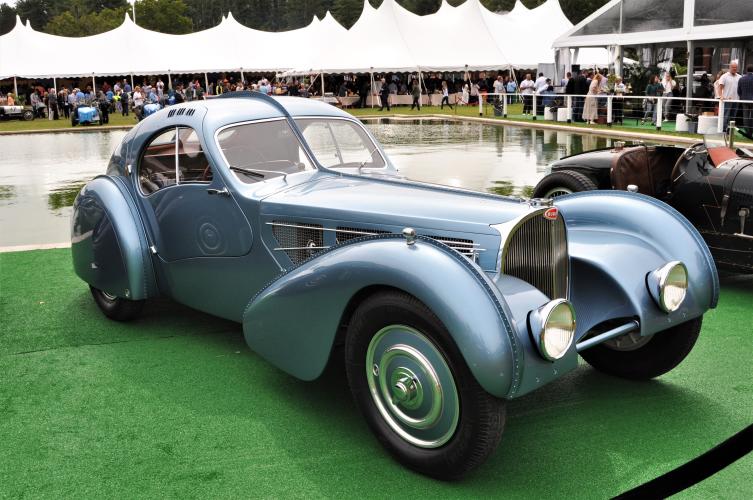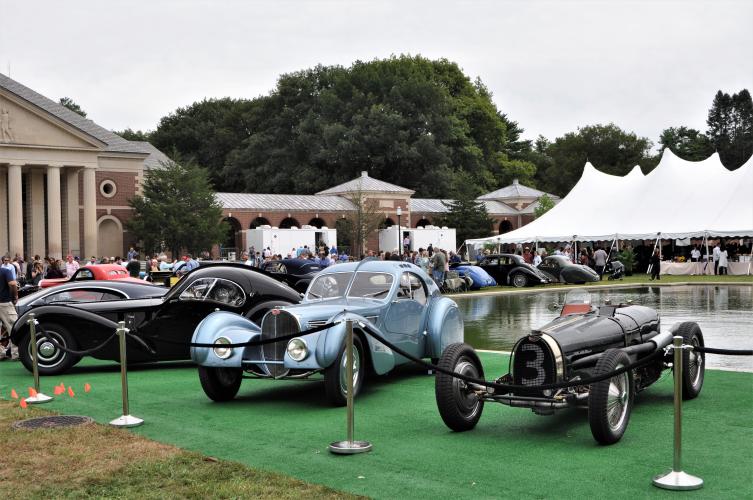 Once I dragged myself away from all the cars and fantastic photo opps there, I headed over to the giant tents for the Grand Tasting. The lines were fairly long, but seemed to be moving quickly, with many people taking advantage of and enjoying the tables set up in front of the live music, as well as the beautiful bar area surrounded by plants provided by Capital InteriorScapes.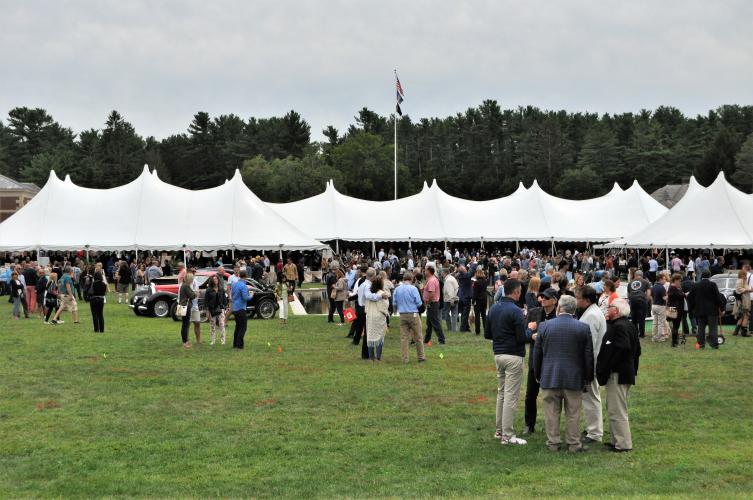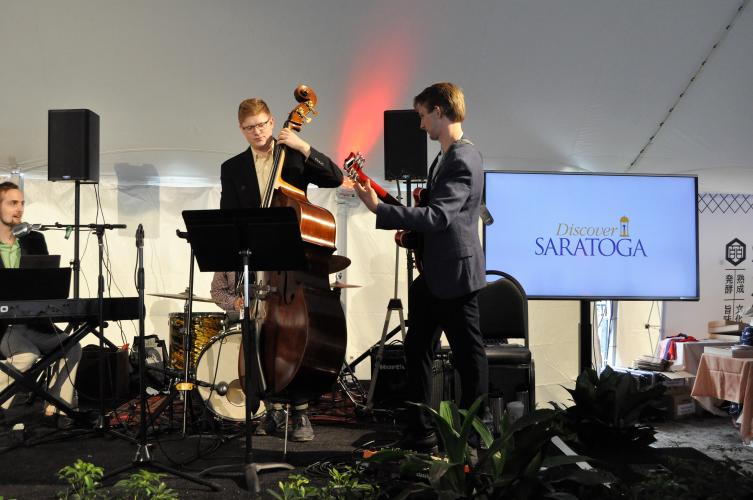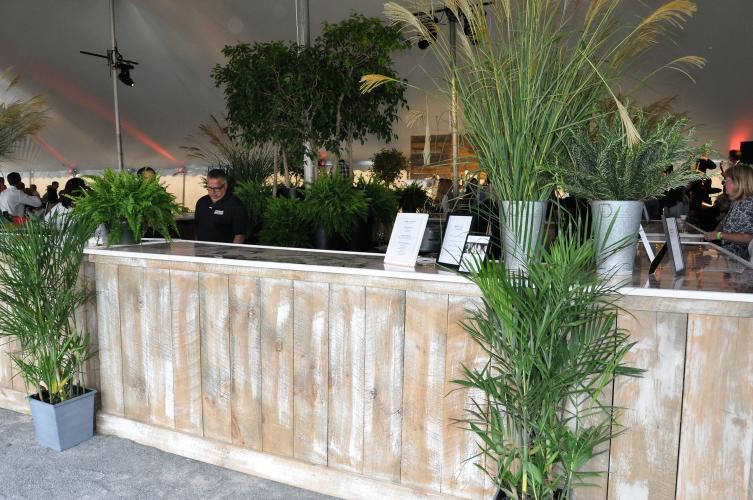 Needless to say, there was plenty to taste! I caught some random shots of the crowd enjoying samples from the various vendors and restaurants, in addition to a candid of the celebrity chefs preparing for their "Iron Chef"-styled competition.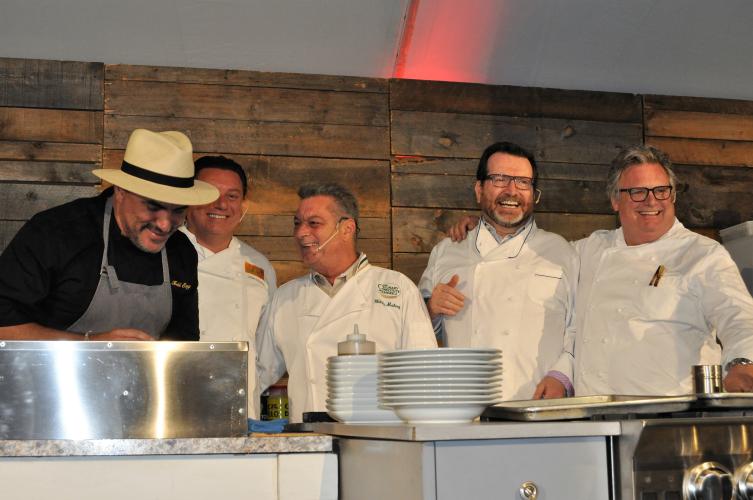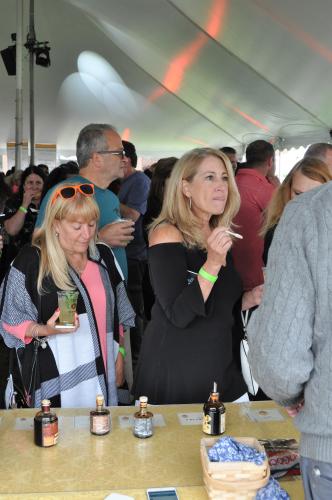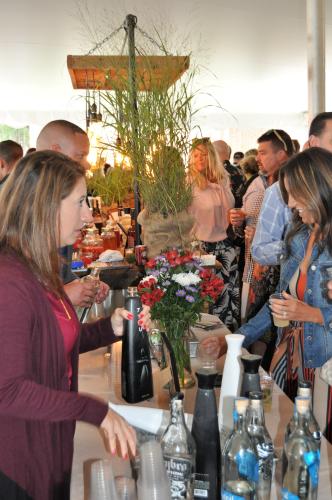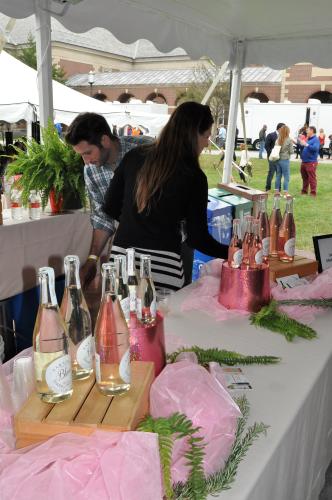 Parade of Cars
And finally, as if THAT were not enough, the Bugattis and other featured cars then lined up, proceeded down the Avenue of the Pines, and gathered downtown for what turned out to be a fantastic parade along Broadway. It was pretty exciting to see how many people came out and lined the sidewalks to see this unusual parade of classic cars. It was a great weekend for Saratoga!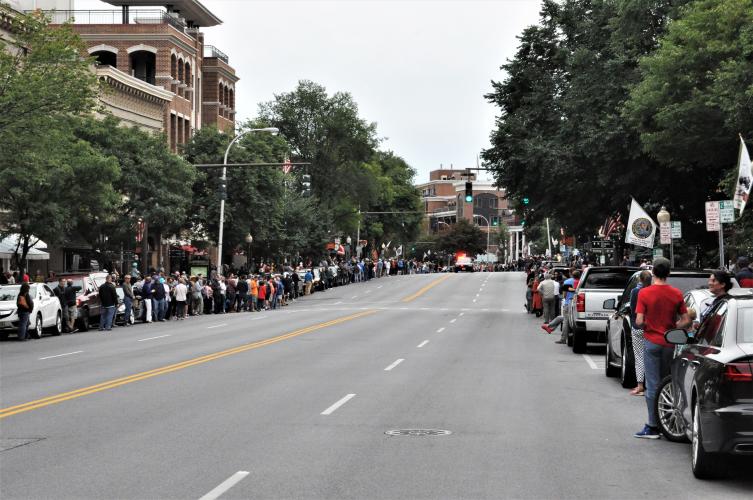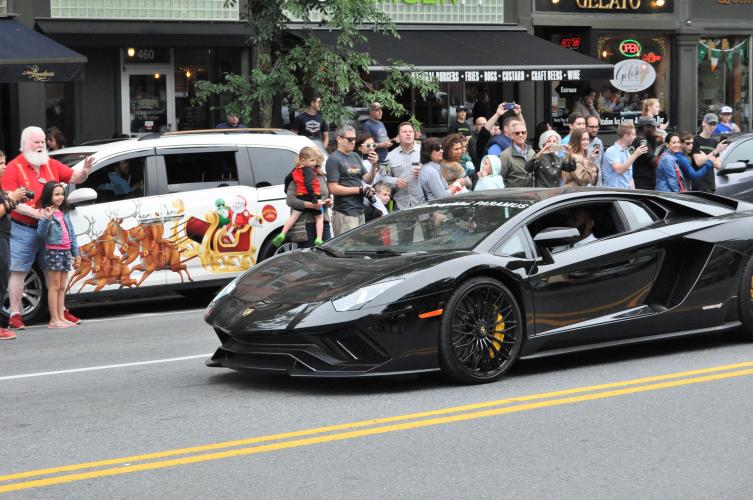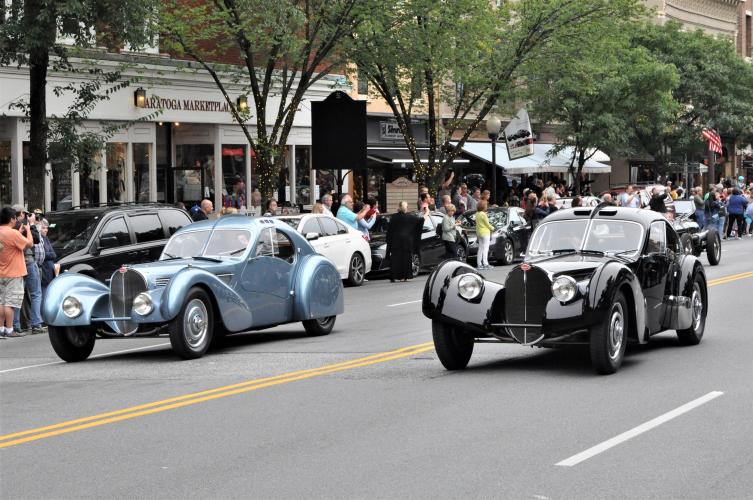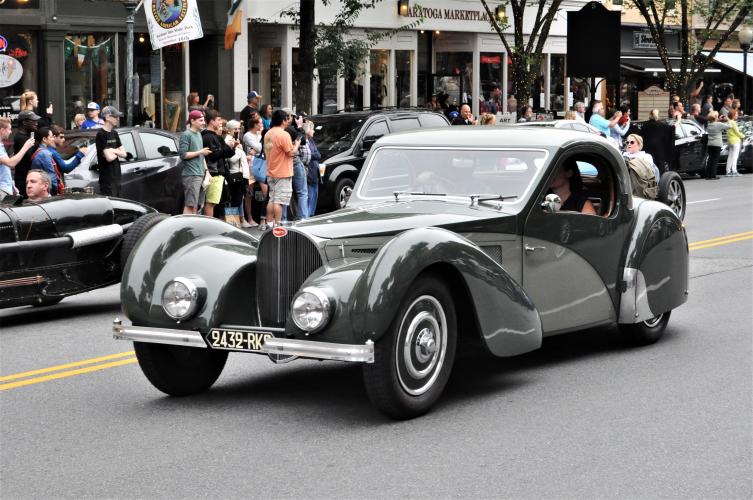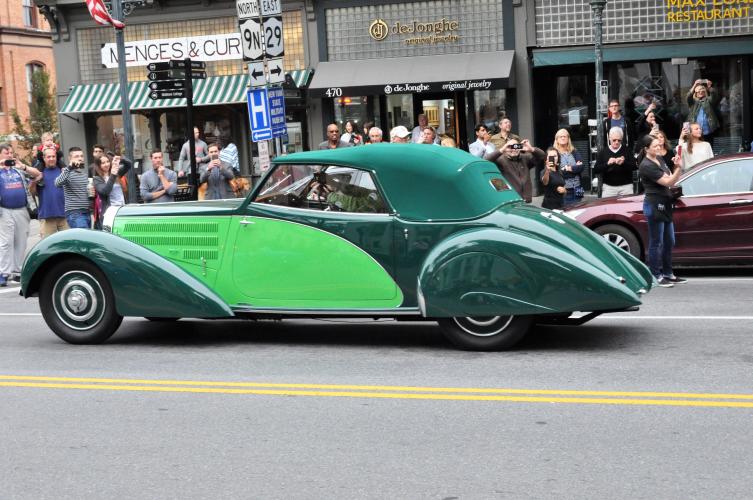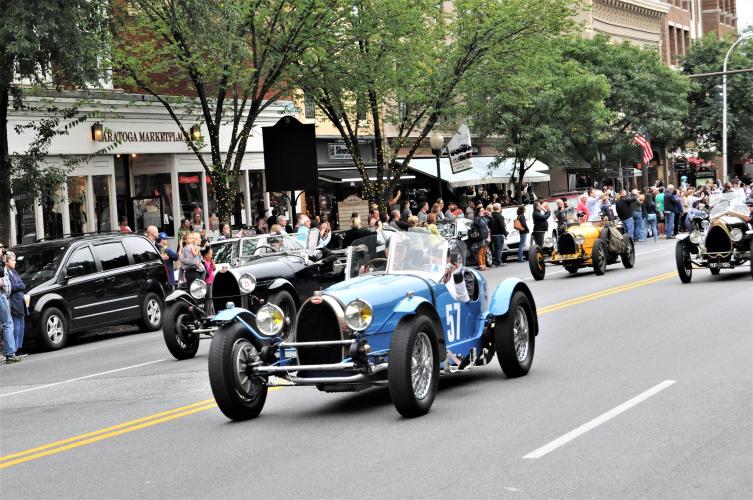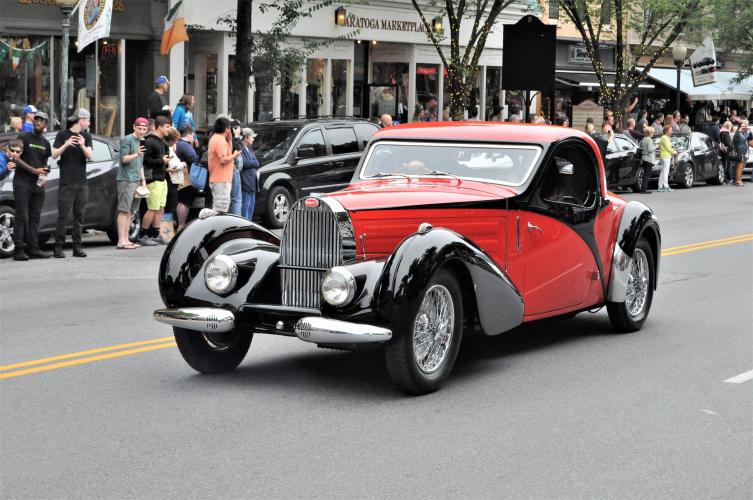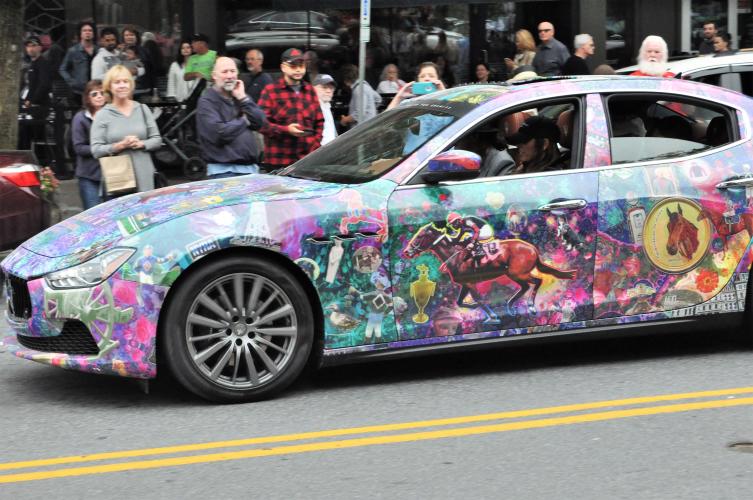 Love Saratoga as much as we do?
Sign up for our Discover Saratoga newsletter for all latest events and things to do in Saratoga, NY.