Adirondack Winery's new Tasting Room is now open in Queensbury! At this location, they have an exciting new variety of experiences in store for you. From wine by the glass & charcuterie boards to wine cocktails & wine ice cream this new tasting room is a must-visit. They even have a brand-new event space with an awesome summer event series in the works! Keep reading below to learn more about this fun event series!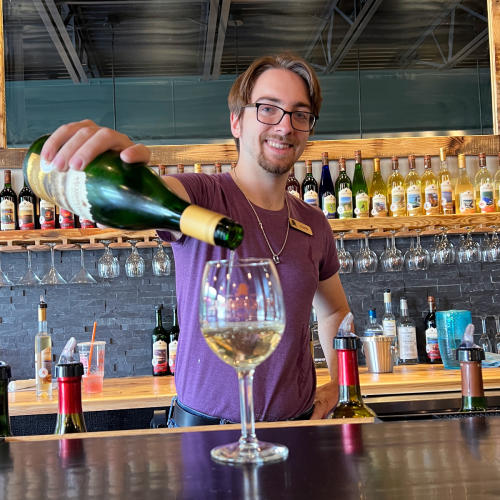 Wine Wisdom with Eldon:
At Adirondack Winery, they specialize in transforming wine learners into wine lovers! Every Friday night they're offering Wine Wisdom with Eldon – a brand new experience where you can learn all about the world of wine with delicious samples and perfectly paired charcuterie. Eldon will provide a unique and fun experience that is perfect for date night or a night out with friends!
The class is available every Friday night at 6:30pm at the new Queensbury Tasting Room. Visit adkwinery.com/winewisdom to book!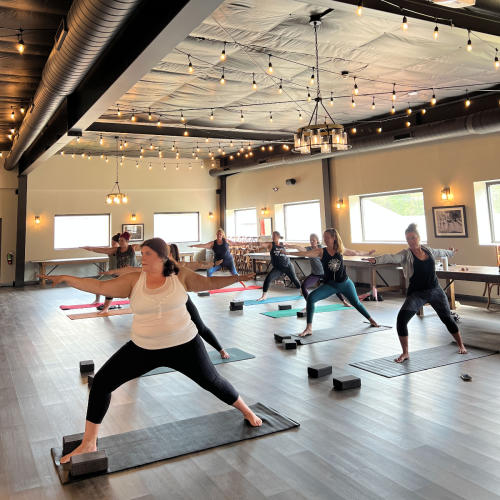 Vino & Vinyasa:
The winery is offering FREE yoga classes on select Sundays in their new event space! This calm, but invigorating yoga class is taught by Adirondack Winery resident instructor, Heather Prindle. Heather will guide you through a one-hour class (10am-11am) of "Awakening Yoga," appropriate for both beginners and advanced yogis. You can count on leaving Heather's class confident and relaxed, seeing positive possibilities for your day ahead! Follow yoga with their Brunch Experience, complete with a delicious brunch board, mimosas, and Bloody Marys! (The brunch experience is an additional cost.) Visit adkwinery.com/vinoandvinyasa to book!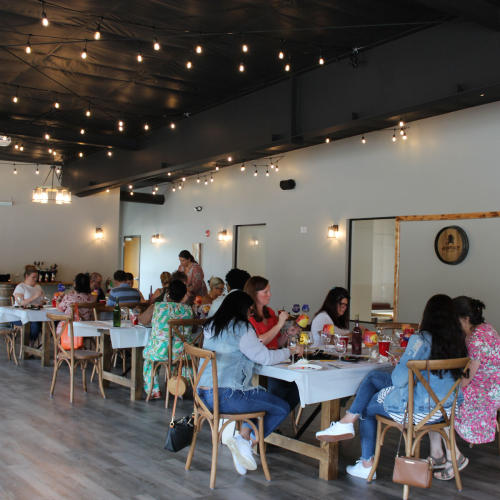 Uncork & Craft:
Next up on their list of exciting events is their Uncork & Craft classes held every Sunday from 2pm-4pm. They have a long list of wine-related crafting classes that are sure to be a fun afternoon for you and your friends! Check out their current schedule:
August 7th: Make 1 Adirondack Winery Wine Bottle Candle
August 14th: Make 2 Large Wine Glass Terrariums
August 21st: Paint 2 Large Wine Glasses
August 28th: Make 2 Large Wine Glass Candles
Each class is $45. Your ticket includes seven 1oz pours of wine, a souvenir wine glass, and the materials and instructions for a unique craft that you will be able to take home after the class! You can visit adkwinery.com/uncorkandcraft to book your class today!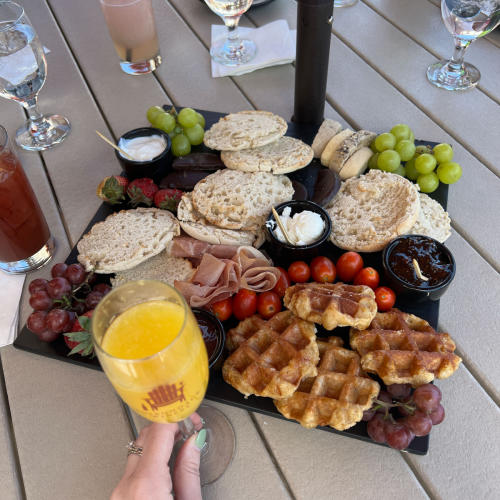 Sunday Brunch:
Kick off your week with Sunday Brunch at Adirondack Winery. They offer a delectable brunch board and mimosas and Bloody Marys! Book their Brunch Experience and get two brunch cocktails, a Winery Brunch Board to share, and take home a souvenir ADK Winery logo glass or bubbly glass! Visit adkwinery.com/brunch to learn more about their brunch offerings and make a reservation!

This summer event series sounds like one you won't want to miss! Book your experience today so you don't miss out. Visit adkwinery.com/events for the full list of their upcoming events!
About the author:
Adirondack Winery is recognized as one of the most celebrated and acclaimed wineries in New York state. With Tasting Rooms in Lake George and Queensbury, they strive to turn wine learners into wine lovers with their unique fruit-infused and varietal wines. Purchase their wines online 24/7 or visit their Tasting Rooms for events, cocktails, charcuterie, wine ice cream, and more. Learn more at adkwinery.com.