St. Patrick's Day is the one day everyone is Irish!  Here are some ways you can make your St. Patrick's Day extra special while supporting our local businesses. 
 
Try your luck at Adirondack Winery with their Pot of Gold giveaway and a specialty wine chip tasting plate all weekend! Prizes up for grabs include corkscrews, bottle stoppers, wine aerators, and more! Best of all, you get a chance to win just by stopping in for a wine tasting! More information at adkwinery.com/stpaddysday. (Must be 21 to taste wine and shop for wine.)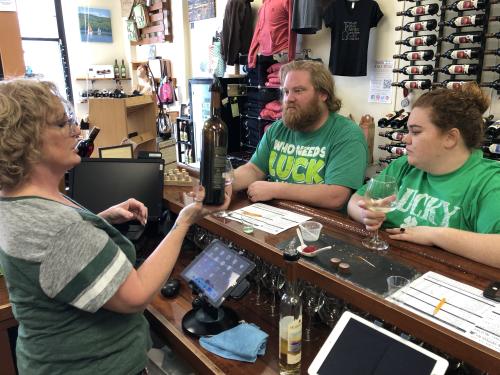 Irish soda scones are back! You can also order Irish soda bread all through the month of March.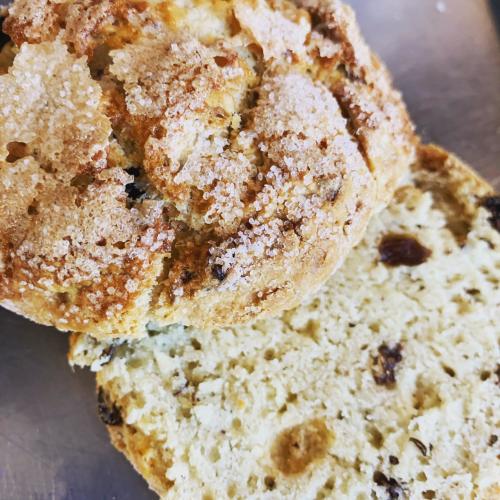 Feeling lucky? Or looking for your luck? You'll find it at Crafters Gallery where they carry St. Paddy's day themed clothing, jewelry, signs, décor, and so much more!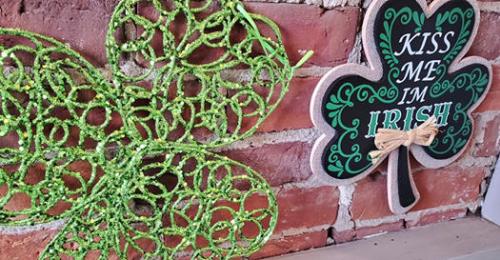 Order a 6-pack of Take & Bake Emerald O'Boys online and pick them up at Esperanto in Saratoga Springs or the Oboy Bakery in Ballston Spa now through St. Patrick's Day! Order online now.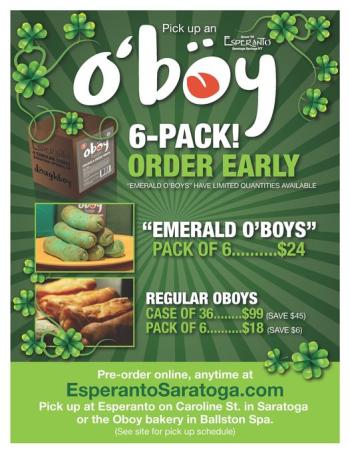 Farmers Hardware
It happens just once a year! Adult Shamrock Shakes are in next weekend's Boozie Brunch in a Box. Lots of Irish flair on the food side too as we celebrate St. Patrick's Day! Order online now.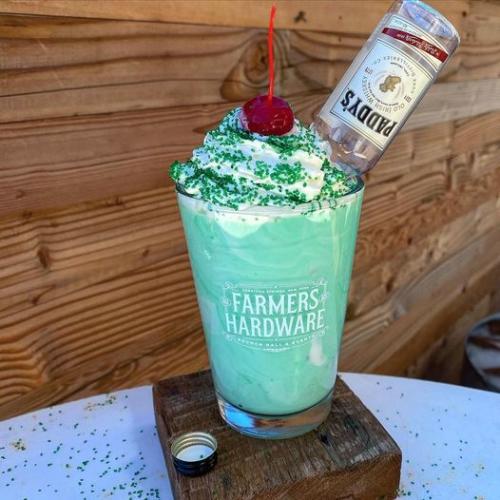 Opening at 11am on St. Patrick's Day. First come, first served (COVID restrictions in place). Giveaways, specials, Irish inspired menu, Jameson, Tullamore Dew, Guinness, and more!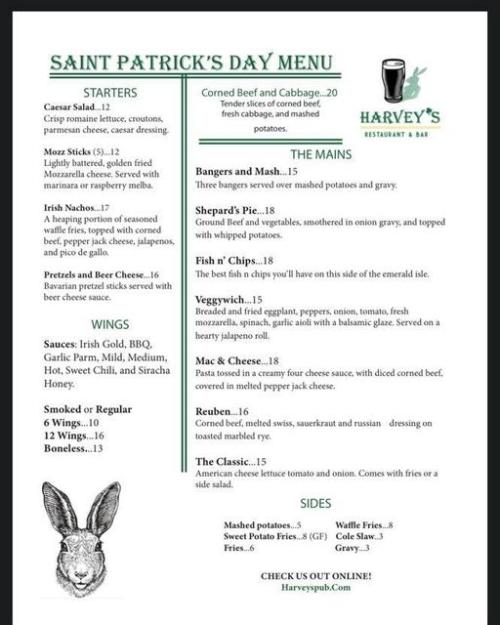 Get your Shamrock themed cookie set containing 4-6 small cookies and 1 larger cookie with a smiley face on it at KaffeeHouse.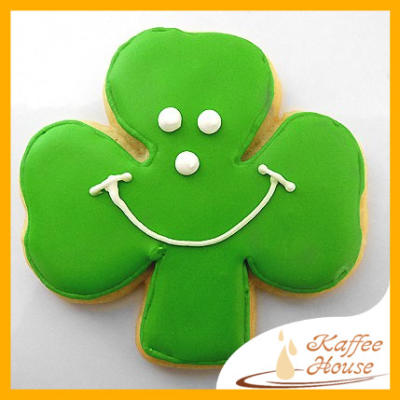 St. Patrick's Day Menu
Traditional Corned Beef and Cabbage $21.95
With boiled red skinned potatoes and carrots
Oven Roasted Apricot Chipotle Corned Beef $22.95
Apricot, chipotle glazed corned beef, oven roasted and served with honey mustard sauce
Lamb Stew $26.95
Slow braised lamb with onion, carrots, peas and potatoes in a rich gravy with thyme and Guinness
Irish Whiskey Salmon $26.95
Oven roasted Irish whiskey glazed salmon fillet, topped with cucumber tomato salsa
Palette Café
Indulge your inner leprechaun at Palette with an Irish coffee (hot or iced) for $11.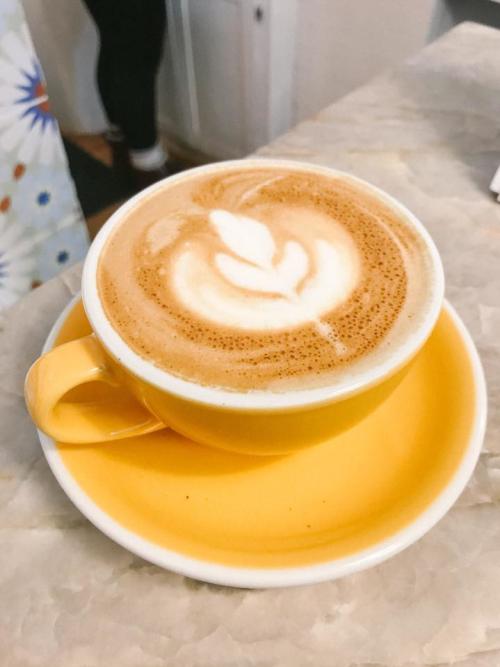 Get your Irish Soda Bread here!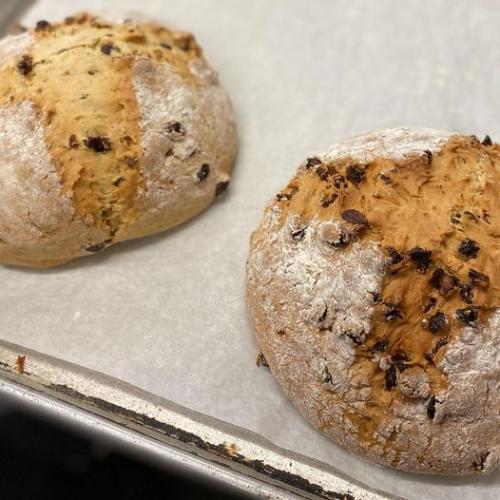 Happy St. Patrick's Day! Receive 15% off when you mention this ad.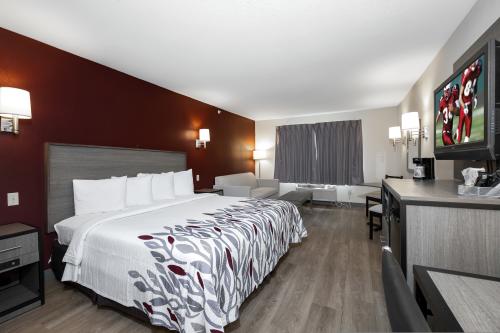 Offering these St. Patrick's Day food specials at Lucky Joe's and Diamond Jim's March 14- March 21:
Corned Beef and Cabbage Dinner - $12.95
Bangers and Mash - $13.95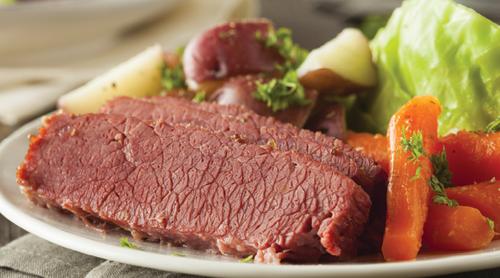 Saratoga Paint and Sip
St. Paddy's Day Gnome Paint and Sip Event - Available for in-studio classes or grab a Take 'N Paint Kit and paint and sip in the comfort of your home when it is convenient for you. Instructions for the kit are pre-recorded on Zoom. Register now.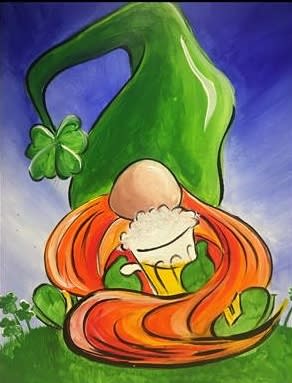 This St. Patrick's Day, get your fill of Irish food at Scallions, including $10 Reubens, $5 mimosas & Bloody Marys. Dinner (take-out only) will be shepherd's pie with salad (your choice of traditional or vegan) for $27.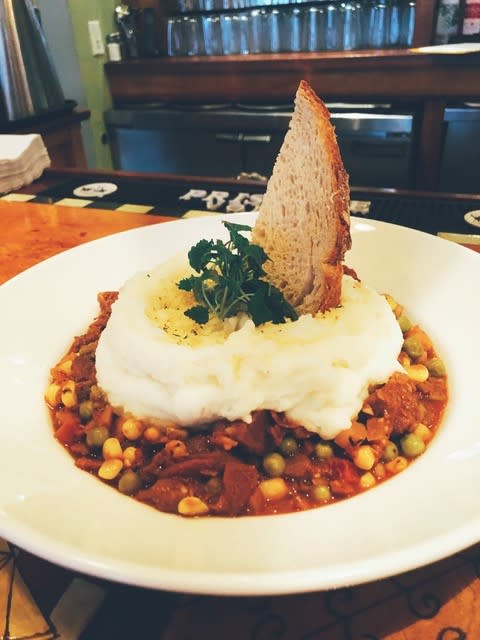 Saturday, March 13 starting at 1PM, stop into Spa City Tap & Barrel and get into the Irish spirit with live music, Jameson, Miller Lite green beer specials, and so much more! Game night starts at 6PM featuring pool, darts, Mario Kart, and more.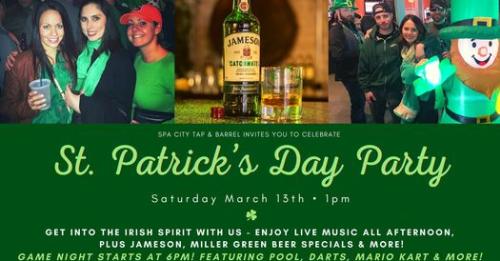 Don't forget to get your "green" on at Tailgate and Party.  They've got the party supplies, balloons, gifts, and the laughs ready to help you celebrate any holiday. Visit them at 53 Caroline on the corner of Caroline and Henry – or check them out at www.tailgateandparty.com.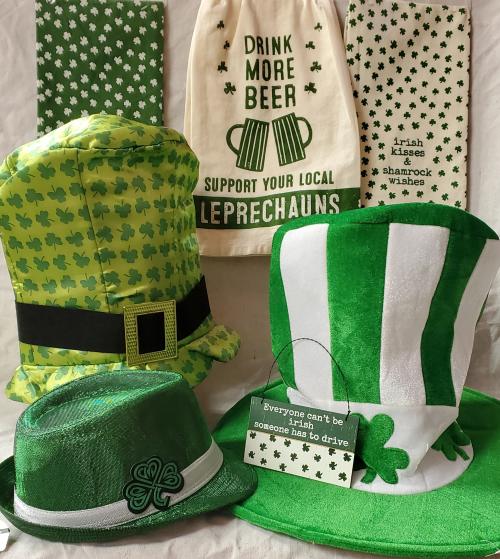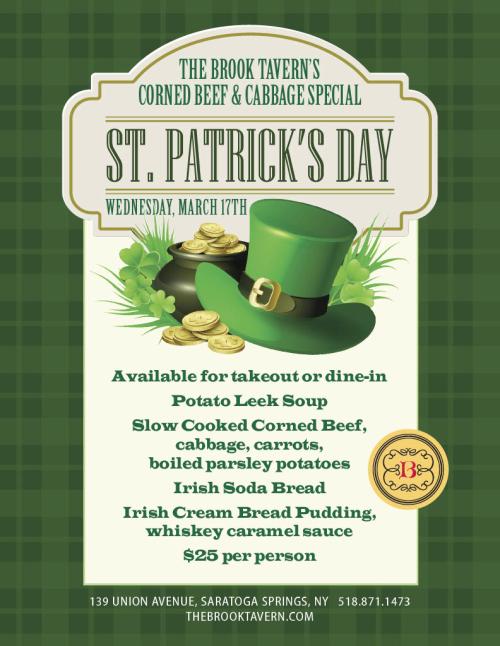 Do you plan to eat chips with your green beer on St. Patrick's Day? Ever wonder about the history of the Saratoga Chip? Check out this video by Albany's CBS 6 with Liz Bishop and our own Alan Richer!
Toga Heritage
Irish Pride, TOGA Pride...Celebrate both! A TOGA HERITAGE Signature Shamrock Hat and Signature Necklace are the perfect accents to show your pride in #TOGAstyle.