We don't know about you but, once again, it seems that the summer is flying by far too quickly. Take advantage of all the fun outdoor activities that Saratoga has to offer while the weather still permits!
Adirondack Animal Land is a family-owned and operated wildlife park designed to provide a home in all natural settings to over 500 animals. They are located on 80 acres of farmland nestled in the foothills of the Adirondack Mountains. Visitors will see bottle-raised babies and wooly baby llamas; as well as dozens of camels, zebras, deer and a variety of hoof stock.
Check out the splendor of the fields of wildflowers at Balet Flowers and Design!  They invite you to come enjoy the experience of cutting your own bouquet and, while you're there, be sure to stop in and visit their new Flower and Arts Barn, filled with local artisan products and gardening fun!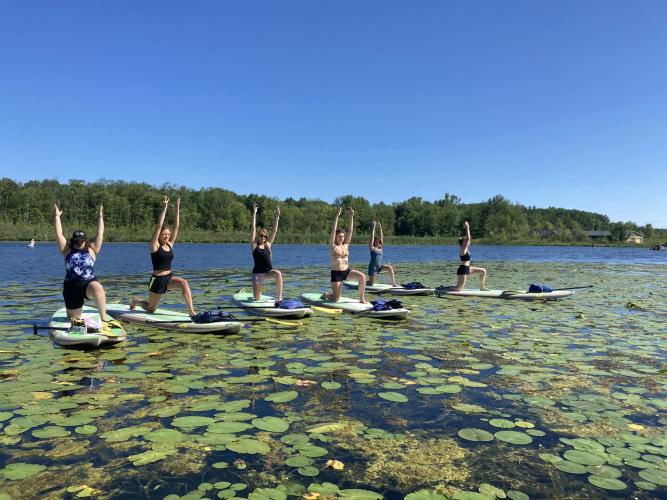 The Kayak Shak offers a unique experience for people of all ages. Rent a kayak, paddle board or their new hammocraft and enjoy the refreshing water on Fish Creek. Or try one of their SUP Yoga classes!
Be sure to visit this well-known community garden with its cluster of rustic gray barns, large open farm field, and acres of woodlands and wetlands. Take a stroll through the many gardens, enjoy a hike on the trail that circles the farm, and don't forget to buy some delicious fresh vegetables! Check out their calendar to find out about Yoga on the Farm; Wonder, Wandering Wednesdays; as well as workshops and other events. 
Offering a variety of train rides suited for families, friends, or special outings, these trains operate out of Corinth Station and offer guests a chance to see the beauty of the Southern Adirondacks. The scenic trip will take you about 7 miles to the south before returning to Corinth. Additional special trains and events including sunset trains and Sunday Fundays, as well as autumn/pumpkin rides and holiday rides can be found here.
This award-winning, year-round market features local, sustainable products. Seasonal selections include vegetables, fruit, soap, crafts, honey, jam, maple syrup, baked goods, cheese, yogurt, milk, flowers, plants, eggs, meat, poultry, and fish/seafood. Also, a wide array of delicious take-out food and live music make this popular with both locals and tourists. Saturday mornings at High Rock Park from 9am-1pm and Wednesdays from 3-6pm during the summer/fall, and at the Lincoln Baths from November-April.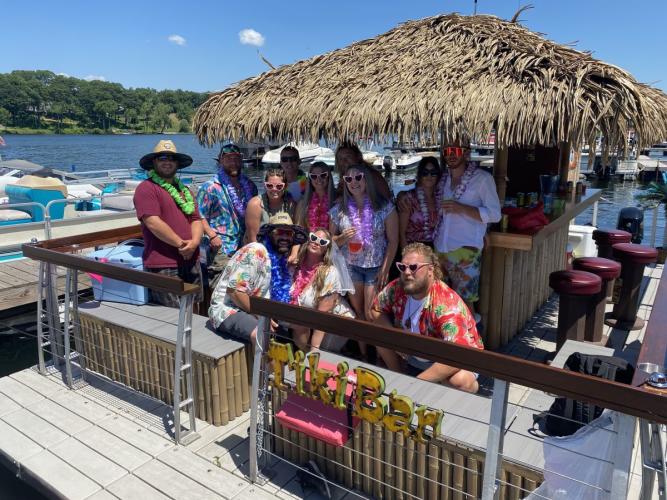 Saratoga Lake Water Activities
Everyone enjoys spending time on beautiful Saratoga Lake and, happily, there are a variety of ways to do that! Adirondack Cruise and Charter allows you to cruise the lake in style. They invite you to sit back and relax as you enjoy the scenery on their 50 foot classic 1900's Fantail Launch, the "GENERAL SCHUYLER" or their 22 foot Sweetwater Pontoon Boat. They offer public cruises as well as customizable private cruises to fit your needs. Daley's Adventure Boat Tours include swimming, and the always exciting tubing! The tour is great for kids, bachelor and bachelorette parties, family functions and more. Tours can run from 1-6 hours (your choice), and can be customized at no additional charge. Salvi Aquatic Boat Rentals allows you to rent a boat on the beautiful Saratoga Lake! They offer pontoon boat rentals as well as kayaks and paddleboards! In order to rent a pontoon you need to be over 21 years of age with a valid driver's license. No boating license is required unless you are under 25. Tiki Tours provides a safe, unique, and exciting boating experience. Whether you would like to cruise around with your friends on the lake or stop at a local establishment, their floating, motorized tiki boats are available for 75-minute charters driven by their NYS certified captains. A thatch-covered 12-passenger floating tiki boat, is perfect for your next trip out on the lake!
Saratoga Spa State Park
Visitors to the State Park have much to see and do. There are multiple trails for walking, running and biking (and, in the winter, cross-country skiing and snowshoeing!). Enjoy the many public picnic sites along the creek with picnic tables, grills and restrooms, and be sure to visit some of the mineral springs you find along the way. Make the most of this beautiful season and get outside to enjoy all of these wonderful experiences!