As we roll our way into the New Year, we are happy to welcome an impressive array of new and exciting member businesses to our Discover Saratoga family! From eateries, adventures, services and dancing, to bridal and event venues and services, we have the members to help you get the job done!

PDT Market
PDT Market is a vibrant 19,000 square foot gourmet marketplace in the heart of downtown Saratoga Springs, offering a selection of groceries, specialty food items, grab & go lunch and dinner, florals, gifts and home goods.
The Market has a gorgeous full-service bar and a curated schedule of cooking classes, as well as a space to host your private events.
In addition, PDT's catering division offers services for pick-up catering and private event catering for weddings, galas, fundraisers and all social and corporate events.
Whole Harvest
Started in 2019, as a woman-run business with a goal to make healthy food accessible to everyone, Whole Harvest quickly became a staple in Downtown Saratoga. After 3 years of being head chef, Kara Harrington quickly knew that this was her passion and she wanted to take the leap to becoming the sole owner.
Keeping with the same healthy food that caters to different dietary preferences, Kara wanted to add her funky twist to the menu by entering new items and also launching her vegan "junk food" section.
At Whole Harvest, their goal is to make healthy foods seem like they should be your guilty pleasure!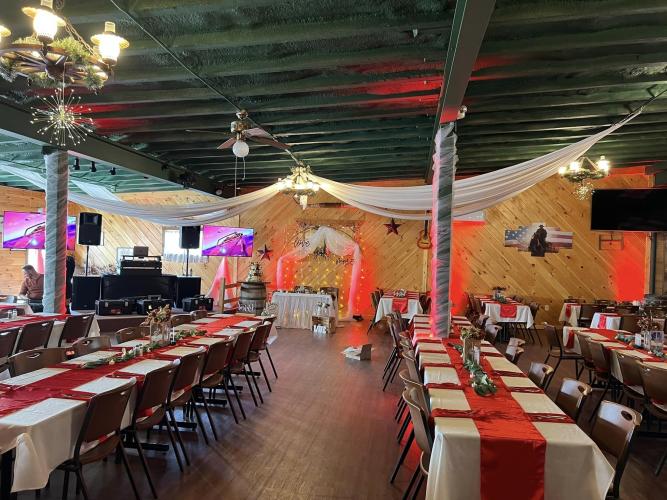 Cowboy Up Event Center
Cowboy Up Event Center is a large event space available for all your special events. They offer packages for every occasion - wedding, bridal shower, baby shower, holiday parties, family reunions, birthdays, anniversaries and corporate events.  Think outside the box and celebrate the Cowboy Way.
They offer various packages to suit every budget and taste, with decorations to rent and a menu that is sure to wow your guests!
Contact them today and get your event on the books!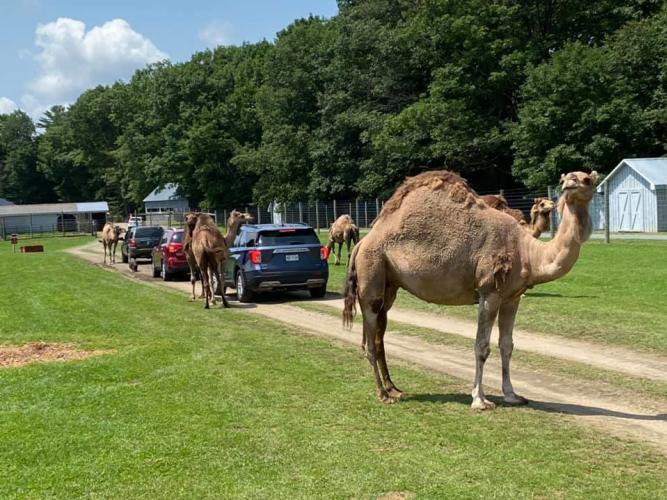 Adirondack Animal Land
Adirondack Animal Land is a family owned and operated wildlife park designed to provide a home in an all natural setting for over 500 animals. They are located on 80 acres of farmland nestled in the foothills of the Adirondack Mountains.
Adirondack Animal Land is a wildlife propagation facility. Visitors will see bottle raised babies and wooly baby llamas; as well as dozens of camels, zebras, deer and a variety of hoof stock.
Animal Land is dedicated to educating our visitors as well as providing an exciting day.
Make it a point to visit the largest and most complete collection of birds and animals in the area, as well as their breeding center for rare and endangered species.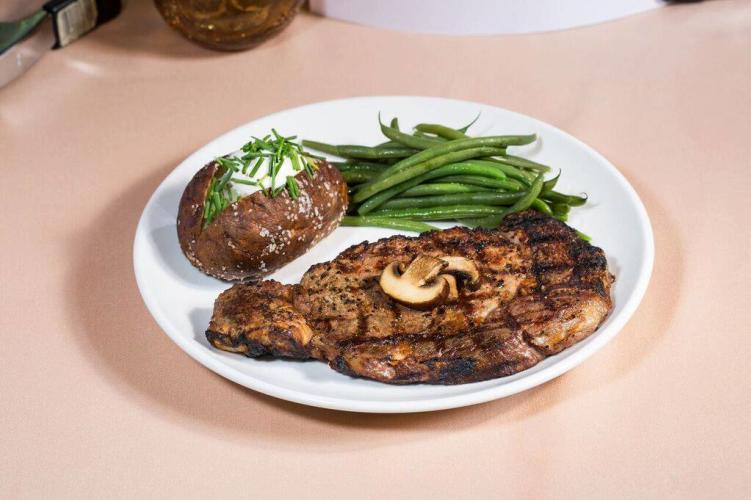 Dock Brown's Lakeside Tavern
Dock Brown's Lakeside Tavern is located on the historic and beautiful Brown's Beach on the south end of Saratoga Lake. Their menu features American classic comfort food with a modern twist. Dine with them and experience how their cuisine and outstanding view on the lake make for the ultimate lakeside dining experience.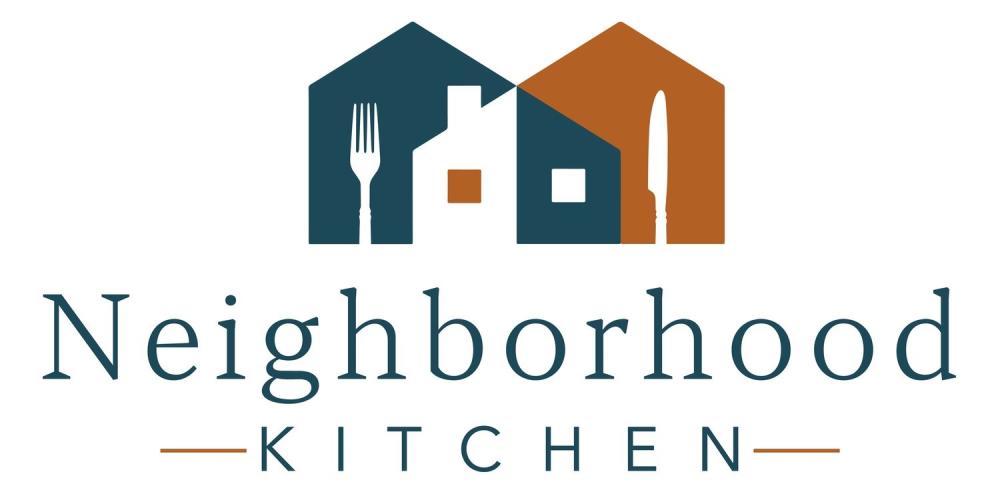 Neighborhood Kitchen
Welcome to your Neighborhood Kitchen, opening soon in the Ballston Spa / Milton, NY, area. Neighborhood Kitchen is the brainchild of Chef Brian Donaldson. Chef has been dreaming of opening a takeout / delivery establishment in his neighborhood for years. Fast forward a few years, Chef partners with restauranteurs, Chip & Wendy Lawrence and, well, the rest is history! Between the three partners they have over 70 years of restaurant experience. Neighborhood Kitchen will be a takeout / delivery / catering and market establishment featuring Chef Brian's amazing Italian / American cuisine.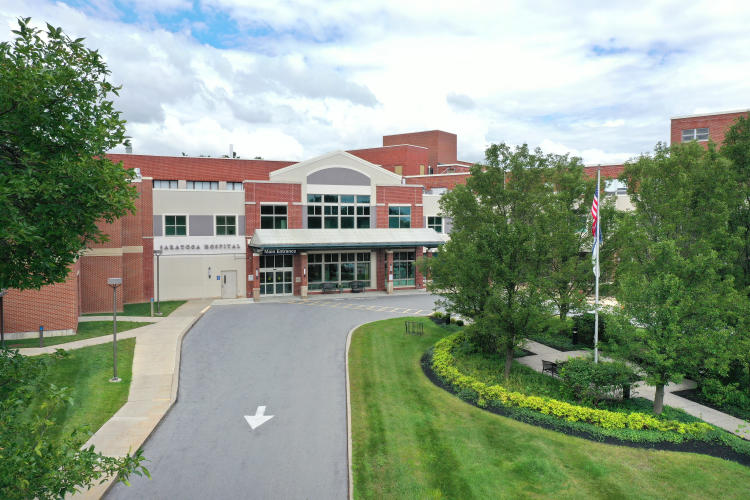 Saratoga Hospital
Saratoga Hospital is the Saratoga region's leading healthcare provider and the only acute-care facility in Saratoga County. The hospital's multispecialty practice, Saratoga Hospital Medical Group, provides care at over 20 locations, delivering the programs and services that can have the greatest impact on individual and community health.
Through its affiliation with Albany Med, Columbia Memorial Health and Glens Falls Hospital, Saratoga Hospital is part of the Capital Region's largest locally governed health system. This partnership gives Saratoga Hospital patients easy access to higher-level specialty care from northeastern New York's only academic health sciences center.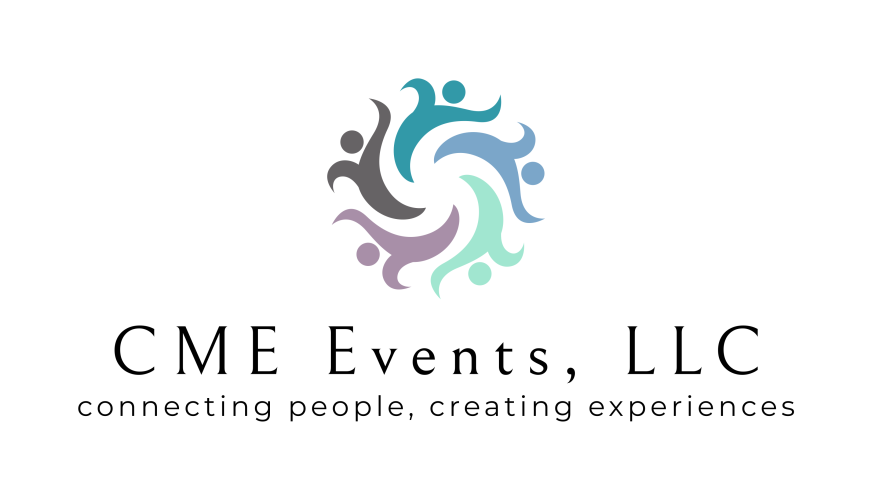 CME Events
Need help planning your corporate or association event? A dedicated meeting professional can come to the rescue. CME Events, a Certified Meeting Professional (CMP), can fill the void that you are missing. CME Events, LLC was formed to assist clients in creating a unique meeting experience for their attendees without having the expense of committing to a full-time meeting planner. As an extension of your staff, they help you create your meeting and events with ease by providing only the services that you need. With over 20 years of hospitality experience, their motto "connecting people, creating experiences" is in the forefront of everything they do to go above and beyond to help you deliver an exceptional experience to your stakeholders.
They can provide any service needed to create a flawless event such as;
Fully written Request for Proposal to provide to venues
Extensive search of appropriate event venues with competitive pricing
On-site review of meeting and event space
Review of event contracts for your signature
Assistance to create easy meeting registration
Coordination of venue room setup and food/beverage needs
Onsite event assistance and post-event reporting
Connecting people is what they do best.  CME Events would love to have a conversation with you about your business needs.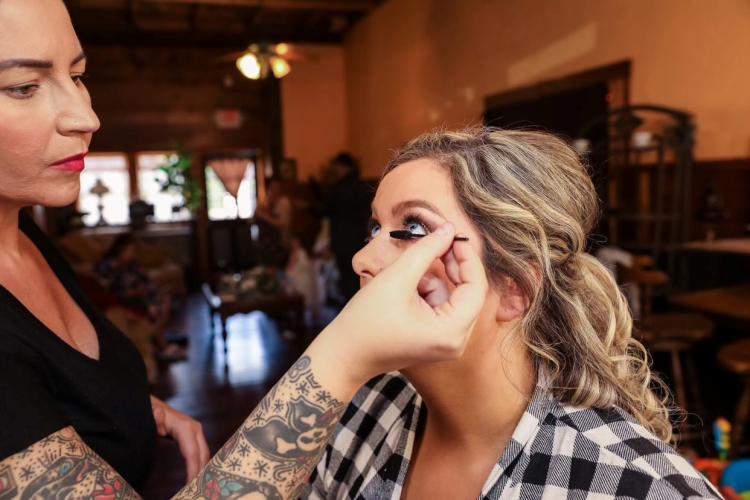 Fawn M.U.A.
Fawn M.U.A. is a traveling wedding makeup artist located in Saratoga Springs, NY, who received training from several well-known makeup companies and completed various master classes to perfect her skills. Fawn has worked with NY Fashion Week and many editorial projects.
Fawn's specialty lies in weddings since she absolutely loves being part of someone's special day. Remaining true to her passion, her goal is to make you look and feel beautiful. She wants you to get comfortable and relax while she works her magic. Airbrush makeup, soft and natural makeup and full-on glam are some of her offerings. She can accommodate any size wedding party with full face makeup applications including lashes. You can reach out to set up a consultation and a trial session. If you are in need of hairstyling, she can arrange for that as well.
Fawn also owns The Beauty Bar located at 23 Northern Pines Rd, Gansevoort which is a beautiful boutique salon offering NYC style blowouts, makeup, spray tanning and much more.  With over a decade of experience in the beauty and fashion industry, know that you are in good hands!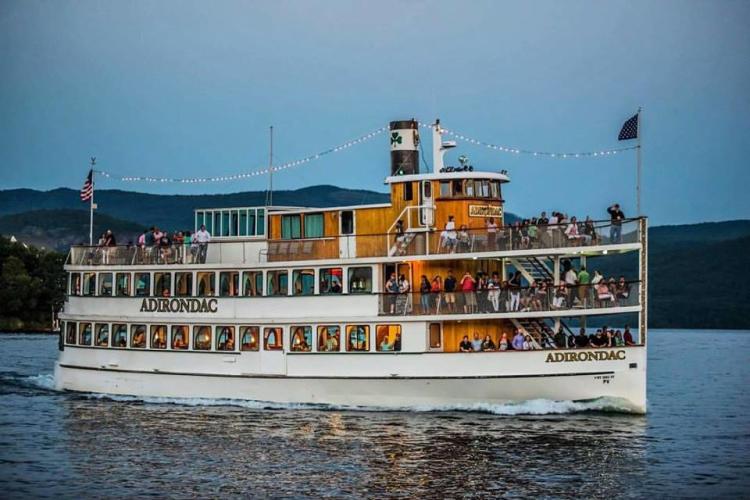 Lake George Waterfront Cruises
Lake George Waterfront Cruises offers private charters and regularly scheduled cruises featuring their 2 yachts -- the 115-foot ADIRONDAC and the 85-foot HORICON. Enjoy a happy hour sunset cruise, a fireworks cruise, as well as lunch, dinner and entertainment cruises aboard their yachts. Private charters are available for your group or wedding.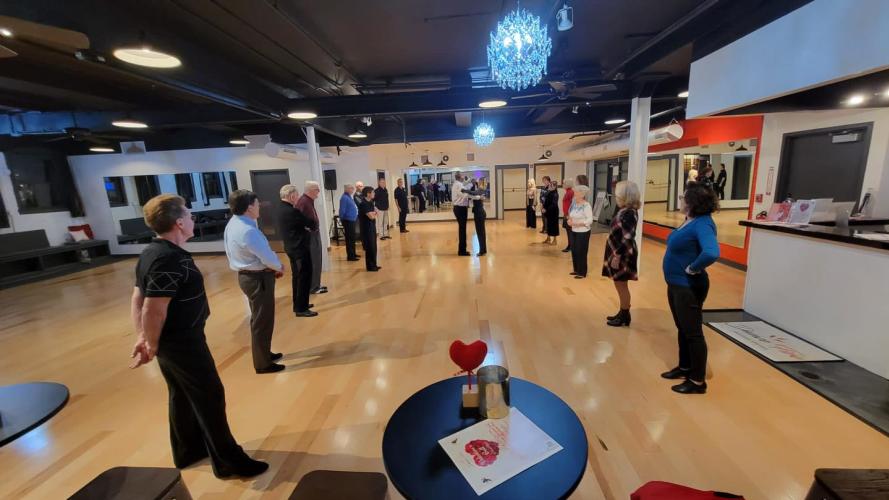 Dance Fire Studio
Dance Fire Studio is a world class dance studio offering wedding dance lessons, group & private lessons. Enjoy themed social dance parties in an elegant 4,000 square foot studio located in historic downtown Saratoga Springs. Dance Fire Studio aims to be the go-to place for all dance lovers in the Saratoga Springs Area.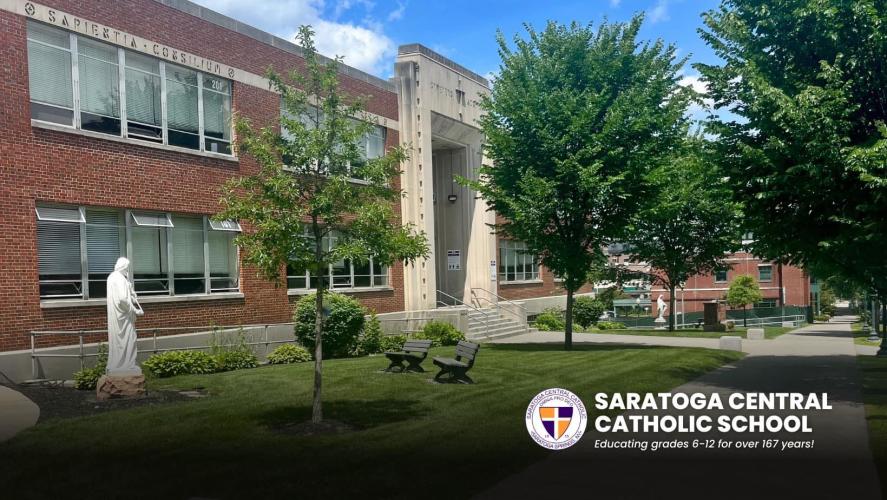 Saratoga Central Catholic School
Saratoga Central Catholic is the only Catholic School in Saratoga County educating grades 6 through 12 and is centrally located at 247 Broadway, Saratoga Springs, New York. It offers a seven-year program of studies culminating in a high school diploma. SCC operates under the auspices of the Roman Catholic Diocese of Albany and is chartered by the Education Department of the State of New York and accredited by Cognia.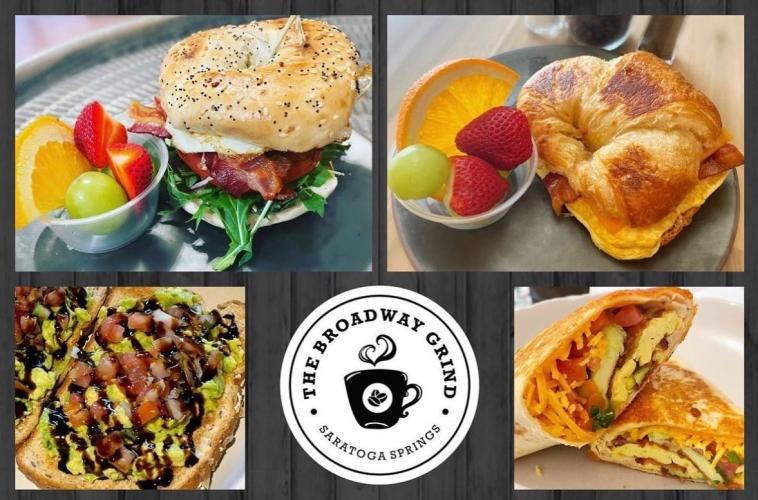 The Broadway Grind
The Broadway Grind offers a friendly, comfortable atmosphere with indoor dining seating as well as a cozy coffee lounge room. They invite you to come sit and enjoy the company of friends or family at any time during business hours, open 7:30am-2:30pm daily. Al fresco dining available weather permitting.
When you're in a rush and need something fast, stop by for a cup of a pick-me-up and a bite for the road. They offer a small variety of fresh baked pastries and snacks every day. Their artisan baristas make every cup to order, being sure to capture the rich flavors of their fresh-ground coffee blends. They proudly serve locally roasted, high quality Kru Coffee. Not a coffee drinker? They also offer a range of organic and herbal teas from Saratoga Tea & Honey.
In addition to their complete coffee/espresso menu and made-from-scratch baked goods, they also serve a delicious variety of quick serve breakfast and lunch options. View the menu here!
DISCOVER SARATOGA'S MEMBERSHIP BENEFITS
Market your business to Saratoga visitors, meeting and event planners, event attendees, tour groups, locals, and much more with Discover Saratoga! Our membership program offers a variety of marketing opportunities designed to drive traffic to your business location and website. Additional advertising opportunities are also available. Interested in becoming a member of Discover Saratoga? Contact Connie Crudo at connie@discoversaratoga.org or (518) 584-1531 ext. 101.