We are excited to introduce everyone to this month's new member businesses...all fourteen of them! Take a peek and learn a little bit about these cool places offering food, drink, art, customized gifts, events and venues in Saratoga.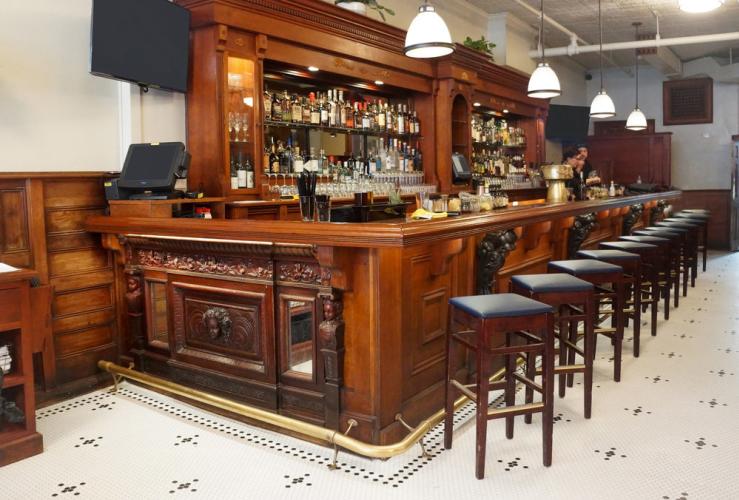 The Mercantile Kitchen and Bar
One of Saratoga's newest restaurants located on beautiful Broadway, the Mercantile Kitchen & Bar serves delicious breakfasts all day, along with some classics like sandwiches, soups, salads, and classic banana splits! And don't forget about their tator tots...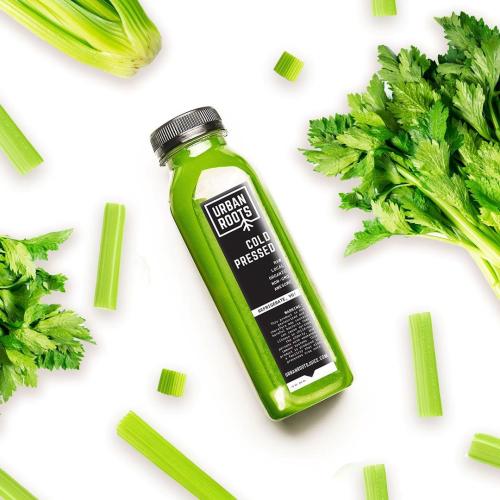 Urban Roots
Stop by Urban Roots and enjoy some of their "lip-smacking" 100% organic juices, smoothies, acai bowls and 'holy crap this is awesome' avocado toasts (the avocado and burrata is exceptional!). They partner with local farms and businesses to offer unique and totally delicious fresh food from our local community. Every menu item is a winner, and you're sure to be delighted with whatever healthy option you choose!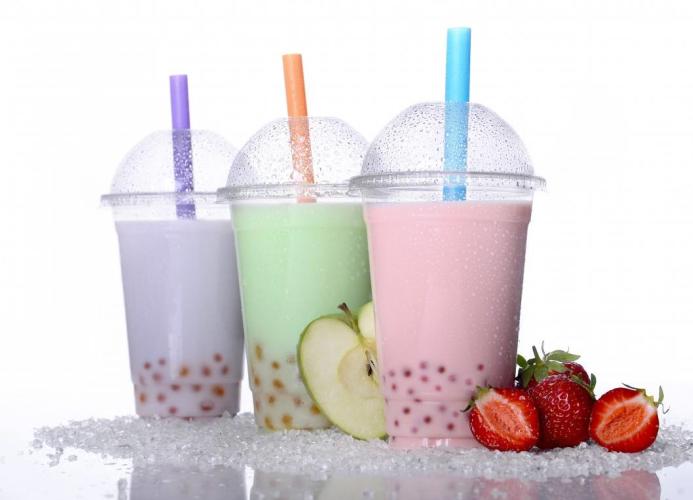 Plum Dandy
With a motto of "healthy has never tasted so good!," Plum Dandy delivers on its promise to offer a variety of healthy options, in addition to the frozen yogurt and toppings (over 50 of them!!) we all know and love. Stop by for one of their delicious bubble teas, exclusive Utica Coffee hot and cold brew, and homemade hot chocolate, along with milkshakes, delicious protein shake and smoothie options, steel-cut oats served with fresh fruit and toppings, fresh baked cookies, muffins and more. Plum Dandy also caters for special events and fundraisers!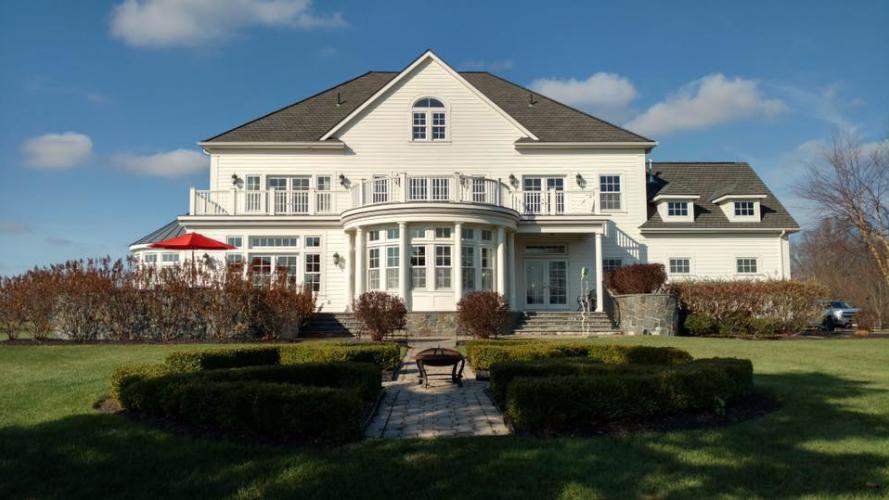 Stone Bridge Farm Hospitality
This stunning event venue located in Schuylerville, NY, is set in country sophistication and offers endless possibilities. Stone Bridge Farm Hospitality can host any event, from an intimate gathering to over 500 guests. They have options for both indoor and outdoor settings for your wedding, party, conference or other gathering.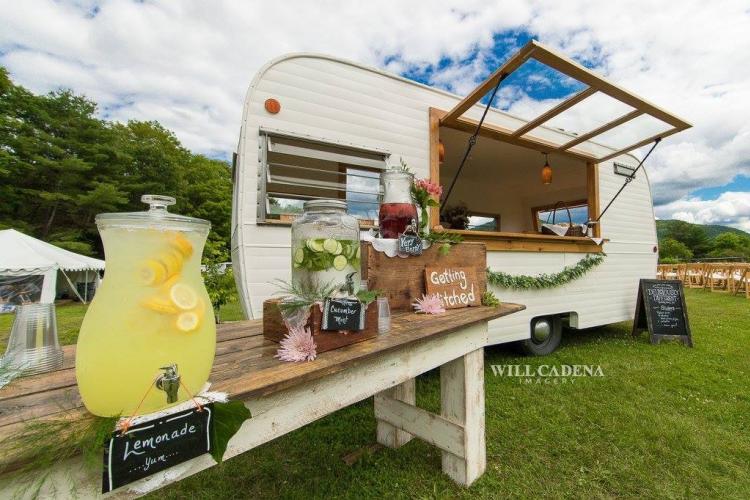 Deliciously Different Specialty Items
At Deliciously Different Specialty Items, they believe that "memories begin at a table surrounded by family, friends, and lots of laughter. A table that seems to invite you to sit down and relax, and where you can enjoy a meal that makes you feel at home." A full service company, they can help with all of your catering and bar service needs, offering a variety of farm fresh fine catering options. They create custom menus for each and every event, whether it is a wedding, social celebration or corporate event!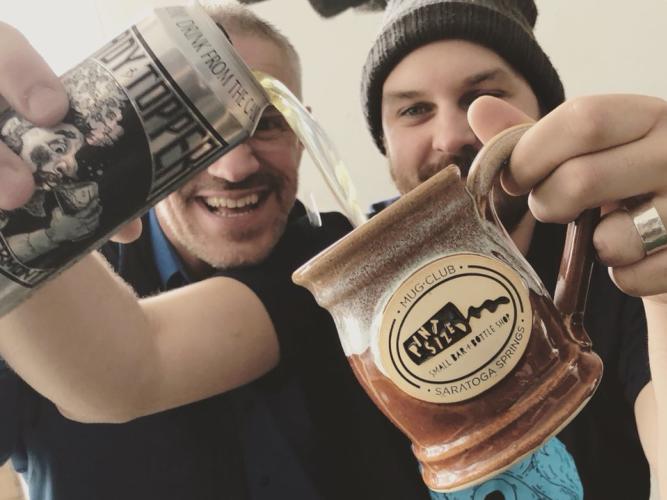 Pint Sized
Saratoga is the second location for Pint Sized, and is their first on-site craft beer establishment. Enjoy a beer on site from the shop's 12 constantly rotating taps or fill a growler to go. Mix a four-pack of over 150 beers to bring home or crack open a can in the shop. Check out what is in store at their Untappd. Their draft list is updated in real time! Due to the rapid rate at which their can selection moves, that list is updated every Thursday.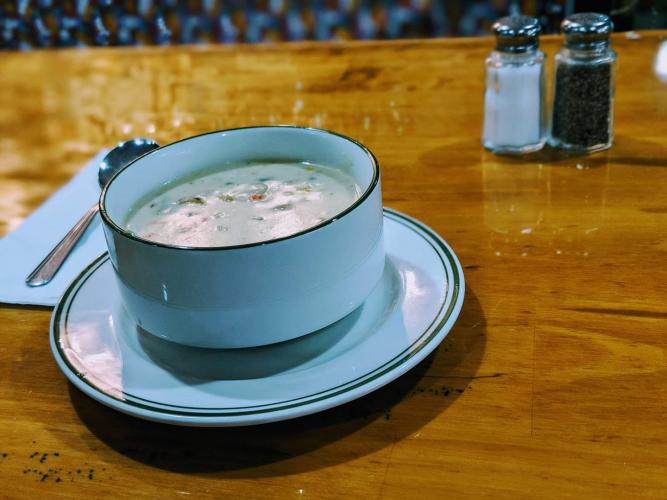 Ribbon Café
Ribbon Café, located in Ballston Spa, NY, is special. Founded in 2018 in honor of Jennifer Myers who was taken from them by breast cancer, the café is a testament to her, and operates on the premise of "today is a gift that we will embrace and honor her memory in creating one meal at a time to satisfy your hunger." Chef Kevin Myers is an award-winning chef; most recently, his famous Southwest shrimp corn chowder won three awards in the 2019 Saratoga Chowderfest! They vow to work to help support those fighting for their lives and offer many opportunities for the community to help them with this adventure including supporting fundraisers, preparing meals for homebound cancer patients and many other events. And, on top of all that, their menu offers a wide variety of delicious breakfast and lunch items, as well as delectable baked goods!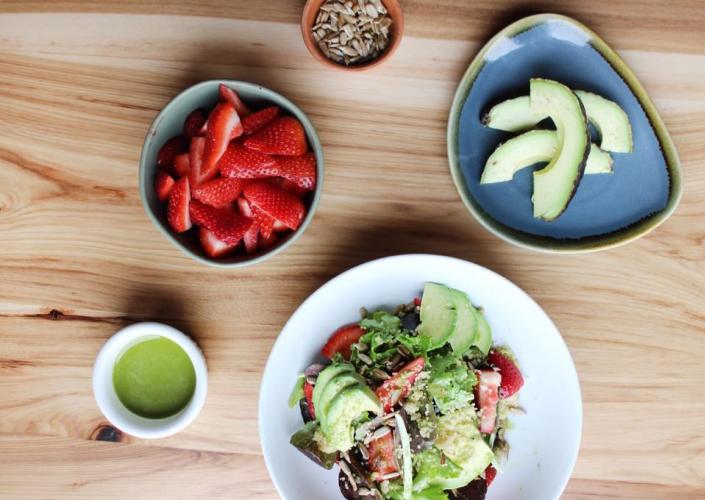 Whole Harvest Company, LLC
Saratoga's newest healthy eating establishment will be opening soon on Caroline Street! Whole Harvest Company, LLC, is a healthy café with a menu that includes grain bowls, salads, wraps, acai bowls, avocado toast, soup and much more! They have vegan, gluten-free, and local meat, eggs and cheese options. Their focus is on flavor, sustainability and supporting local farms as much as possible. They will also be serving beer, wine and cider in addition to their non-alcoholic beverage selections.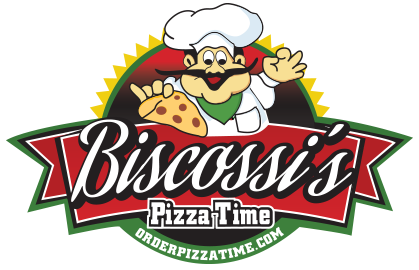 Biscossi's Pizza Time
Biscossi's Pizza Time is introducing a whole new dining experience! They now offer a casual dine-in experience in addition to their convenient takeout at their Ballston Spa restaurant. They invite you to bring in the family and enjoy their newly expanded menu in their newly renovated dining room. Additionally, they have been throwing parties and catering events (including Corporate events, surprise birthday parties, rehearsal dinners, etc.) since 1975. Let Biscossi's cater your next event...their professional staff will assist you with all of your catering needs!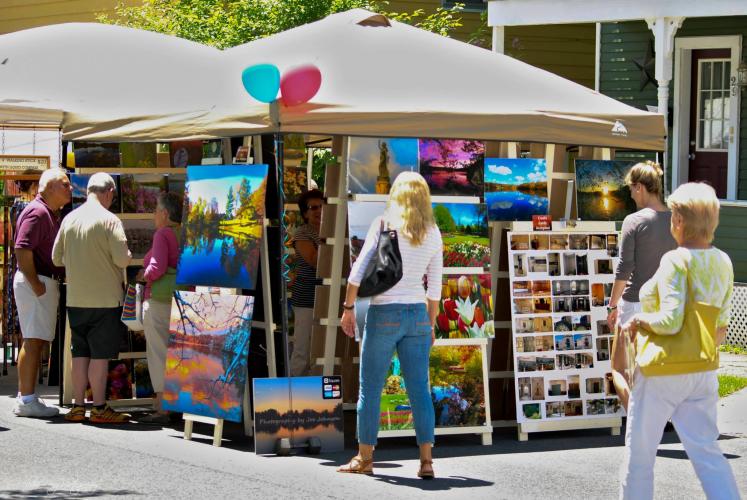 Saratoga Springs Arts District, Inc.
Part of Saratoga's historic west side, the Saratoga Springs Arts District, Inc., on Beekman Street, is a thriving and ever-changing arts and business community. Located just four blocks west of Broadway, the Arts District supports a vibrant and talented community of working artists, shopkeepers, restauranteurs, health professionals and residents. This charming area encourages neighbors and visitors alike to come together to view and purchase the unique artwork, meet the talented artists, dine at some truly exceptional restaurants, visit the specialty shops and services, or just enjoy a stroll down the beautiful flower-lined street. The Arts District on Beekman Street is a local treasure in Saratoga Springs!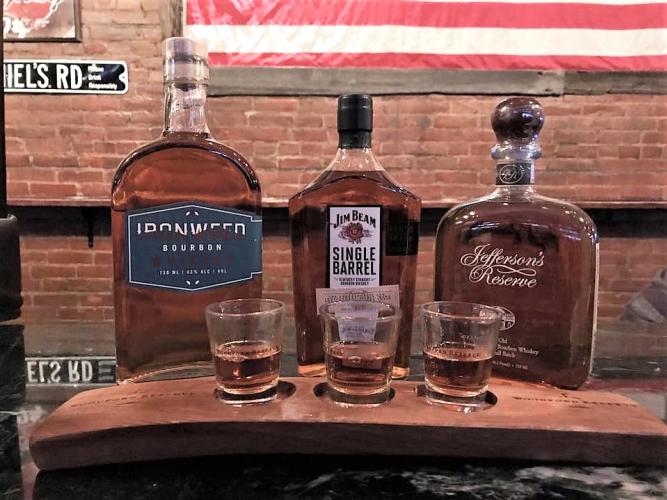 The Bourbon Room
Located in the heart of the Saratoga Springs nightlife district, The Bourbon Room offers a variety of bourbons, whiskeys, and scotches and a cocktail menu that serves everyone's unique tastes. Whether you are looking for live entertainment, good conversation, or your new favorite drink, The Bourbon Room supplies it all in a classy and relaxed atmosphere. They invite you to come visit!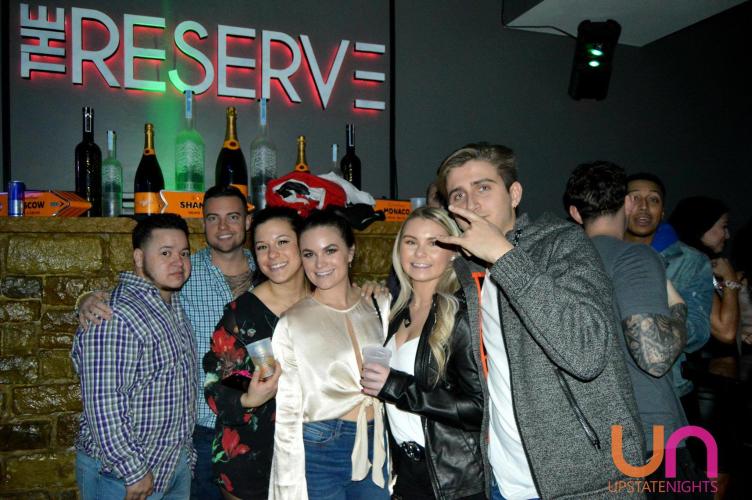 The Reserve
The Reserve is the Capital District's premier night club and downtown Saratoga Springs' only night club! They offer a big dance club feel with a Saratoga twist. Open Thursday-Saturday from 9pm-4am. Check out their upcoming events!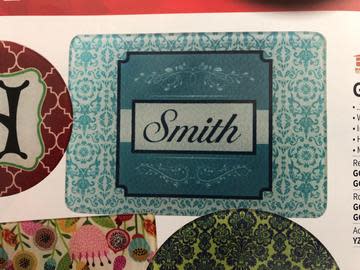 Photo Gift Mall
Looking for a special gift? Or a unique way to remember those who were once with us, or to cherish the special moments with those we spend time with now? Look no further. At Photo Gift Mall, they believe in family, great friends and lasting memories. They offer many items that can be custom printed, and welcome all your photos, memories and inspirational quotes. Send them your photos and they will design the project for you! Use your favorite photos to create ceramic tiles, wrought iron gifts, a variety of photo display options including glass prints, canvas wraps and acrylics, boxes, storage tins, serving trays and more!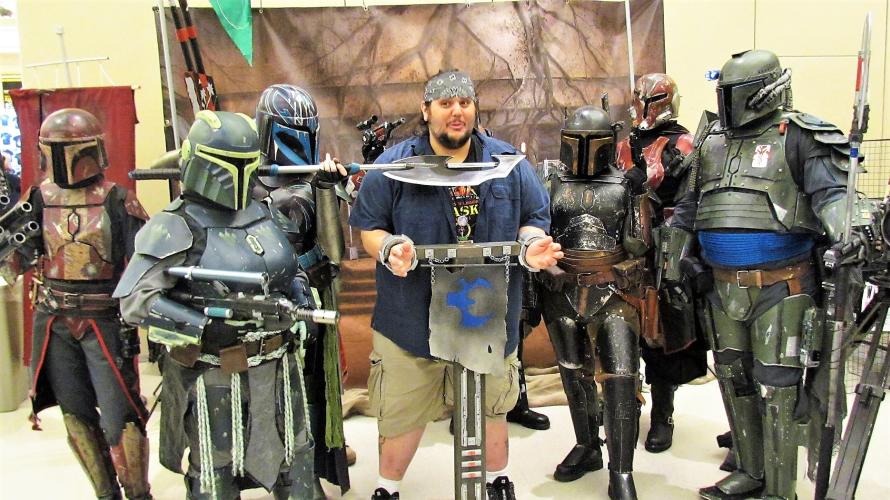 Saratoga Comic Con
Saratoga Comic Con welcomes cosplay, guest stars, gaming, anime, sci-fi, furries, nerds, geeks, comic books, artists, and vendors. Fun for everyone! Check out their website for details and dates of the next show!
CALLING ALL SARATOGA BUSINESSES! Let's work together. Learn more about Discover Saratoga membership benefits, or reach out to Connie.