There's really nothing quite so beautiful as a fresh snowfall creating a pristine landscape, tree branches heavy-laden with snow, under a brilliant blue sky. But with that beauty comes the cold, the wind and the ice. We know the winter months can be a bit lengthy, and sometimes it's tough to think of actually choosing to spend time out there, but when you live in the Northeast, you learn that there are multiple ways to enjoy your time outdoors, enjoy the beauty AND get some exercise! The Saratoga Springs area is abundant in possibilities. Here are a few ideas:
Saratoga Spa State Park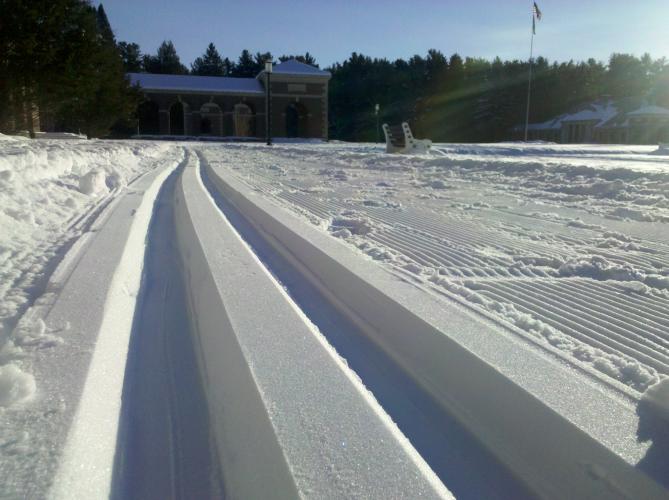 The Saratoga Spa State Park (19 Roosevelt Dr., Saratoga Springs, phone 518-584-2535) offers 12 miles of trails suitable for both snowshoeing and cross-country skiing, providing breathtaking views. Trail maps are available at the Park Office (from 8-4:30 daily) and snowshoe rentals are also available at $5/four hours, or $10/the day. Additional trails are available around the perimeter of the Saratoga Spa Golf Course. Ice skating is also available (weather permitting) in two areas of the State Park. One rink, specifically for ice hockey, is located just off Avenue of the Pines near the Route 9 entrance to the park. The second rink, for recreational use only, is located at the Victoria Pool. 
A Candlelight Ski and Snowshoe is a great family event, scheduled for January 31 (again, weather permitting) at the warming hut from 6-8:30pm; and on February 2, why not test your skills and try the Saratoga Winterfest 5K Snowshoe Race?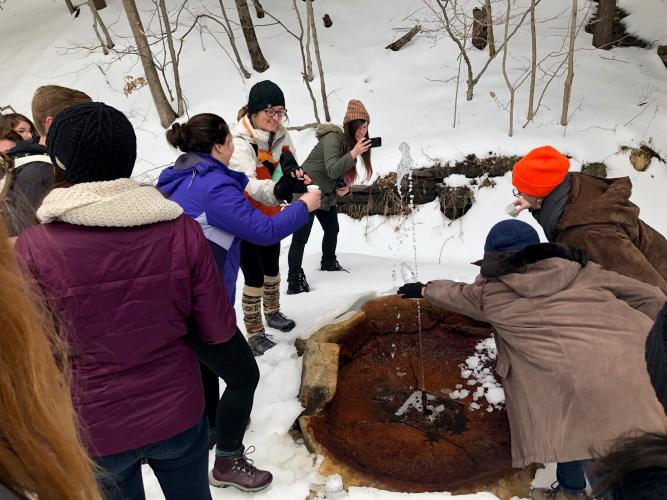 Any day is a good day to take a hike through the park! On Saturdays and Sundays throughout the winter, enjoy guided walking tours of the mineral springs from 11:00am-12:00pm; or an easy, 45-minute hike or snowshoe through several habitats in the park beginning at 1:00pm. All ages are welcome and both activities begin at the Creekside Classroom. 
West Mountain Ski Resort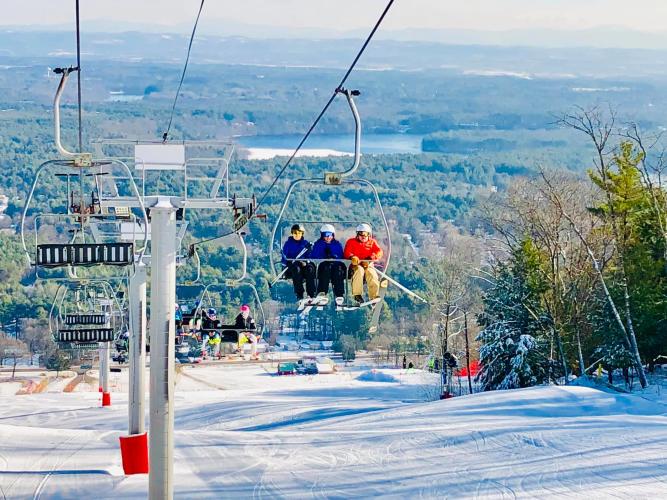 Interested in some downhill skiing? West Mountain Ski Resort (59 West Mountain Road, Queensbury, phone 518-636-3699), located just 1/2 hour north of Saratoga, offers stunning views of the Hudson River and the Adirondacks, and 30 trails for skiers of all abilities. Additional winter activities at West include snowboarding, snow tubing, lessons, rentals and a full-service restaurant. Some of this season's special events include their "Snowfest" on January 25 from 2-6pm with live music, ice sculptures, scenic snow wagon rides, food and drink specials and more! On February 15, enjoy "Fire on the Mountain," from 7-11pm with live music by the Audio Stars. 
Hours vary from day to day and can be found here.
Saratoga RV Park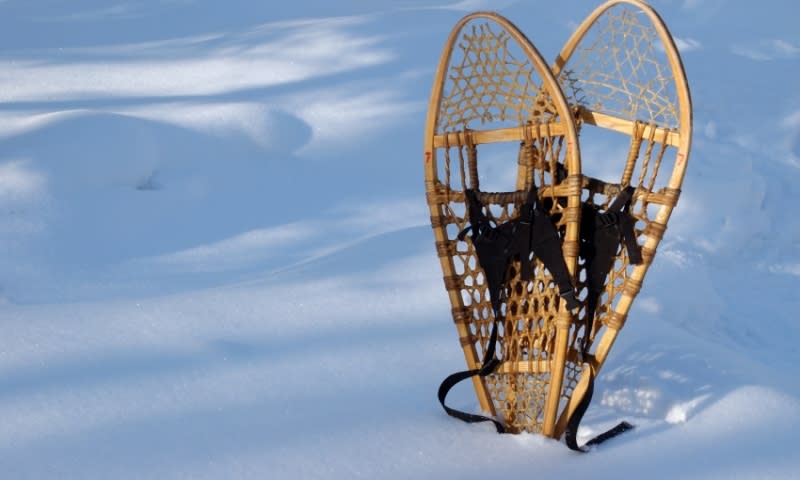 Thinking about trying something a little bit different? Saratoga RV Park, located in Gansevoort (4894 Route 50, Gansevoort, NY, phone 518-798-1913) offers winter campsites! Enjoy the beauty of these winter days (and nights) and, while you are there, head on out to the snowshoe trails which are available to their guests. The trails are flat, making for an easy and enjoyable trek for even those beginner snowshoers! And stay tuned this spring as they announce the opening of their brand new yurts...bringing GLAMPING to Saratoga! 
Office hours are limited over the winter months, so please head to their website for more information.
Into the Woods Farm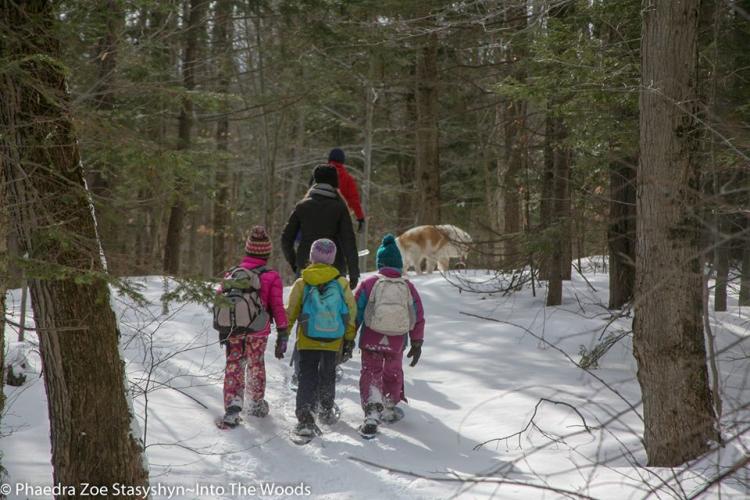 Into the Woods Farm is just 20 mins from Saratoga in beautiful Middle Grove, NY (7222 Kilmer Road, phone 518-882-9286). Known for their goat yoga and guided/themed nature walks throughout the year, they additionally offer guided snowshoe tours in the winter. Into the Woods Snowshoe Adventures take place on Sundays from 10:00-11:30am throughout the winter months. Private adventures are also available with groups of 4 or more any day of the week with advance notice.
These snowshoe adventures explore the gorgeous snow-covered forest, swamps, and streams surrounding Into the Woods Farm. Located at 1,600 feet above sea level, there is always snow in the woods! Snowshoe rentals are available upon request or you may bring your own. Reservations are required. $25/person includes intro and adventure for 1-1/2 hours. All ages are welcome, reserve your spot here.