If you've been to Saratoga Springs, you've probably noticed at least one of the many naturally carbonated mineral springs conveniently located throughout the city. Some of our favorite springs to try can be found within the Saratoga Race Course, Congress Park, Saratoga Spa State Park and more.
Historically, the springs have been a longstanding tourism draw for Saratoga—boasting magical healing powers that aid skin ailments, digestion issues and even strengthen blood. Each spring has its own distinct taste and health benefits based on the mineral makeup. I recommend you bring a water bottle with you during your next visit to try for yourself!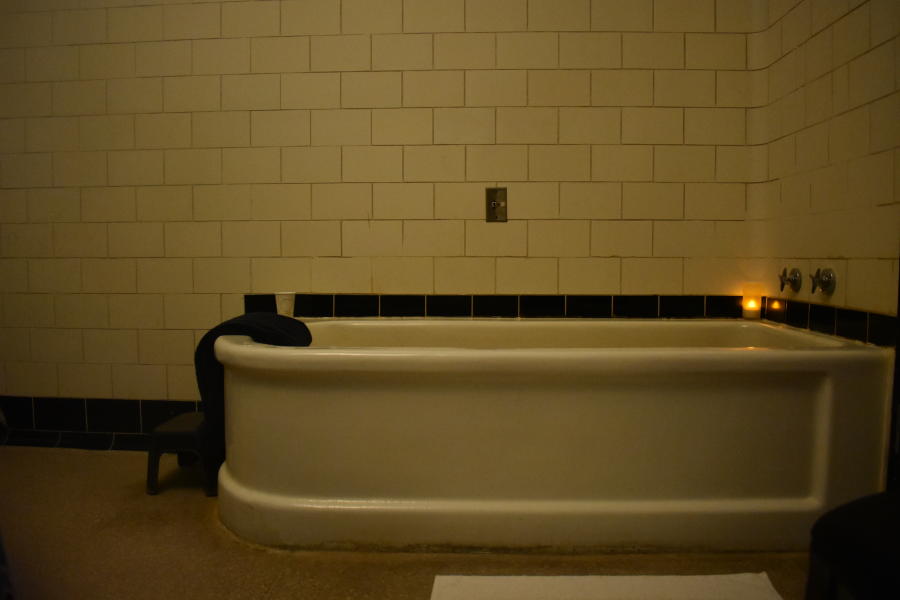 You don't have to drink from the bubbling fountains to experience the benefits! Locals and visitors alike can indulge in a Saratoga mineral bath instead. Forget bath bombs—here's why you'll want to de-stress in Saratoga's sparkling mineral water.
Disclaimer: I've never been much of a spa person. Treating myself meant stuffing my face with chocolate ice cream and buying new shoes for work. I've always been too busy to turn off my phone or take 5 minutes to meditate (I think that's how people relieve stress, right?). I've maybe had one professional massage in my life before heading to Roosevelt Baths & Spa. And boy, have I been missing out.
A spa day experience in Saratoga Springs
My spa day started with a friendly greeting from Roosevelt's staff who handed me one of the most luxurious robes I've even worn. Fun fact: you can actually purchase one in the spa's gift shop!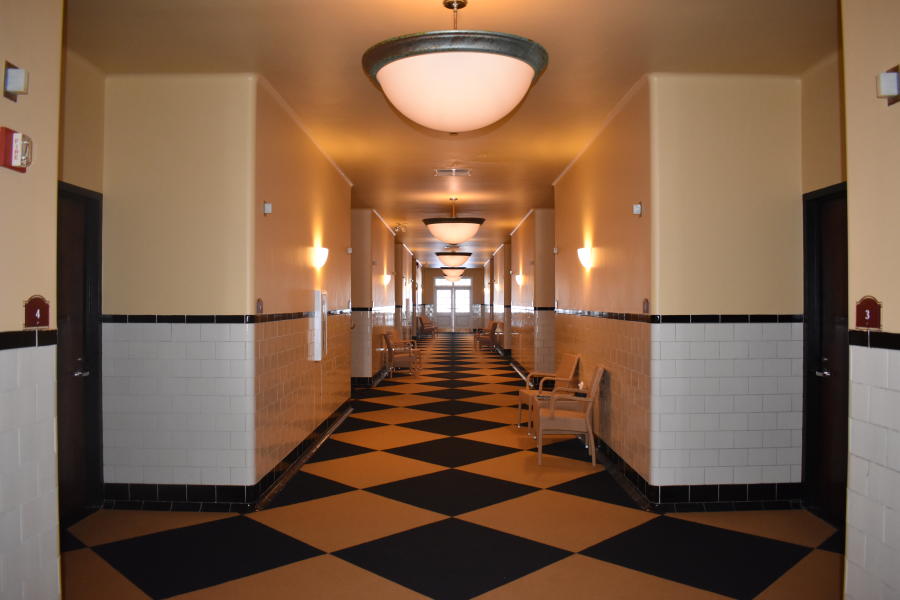 The Roosevelt Bath & Spa facility itself is surreal. It almost felt as if I went back in time to 1900's Saratoga.  The time hop was indeed no surprise since the legendary Upstate New York hydrotherapy haven opened in 1935 thanks to President Franklin Roosevelt's visionary act to preserve Saratoga Springs. The rooms project the perfect dim lighting and atmosphere for a serene experience.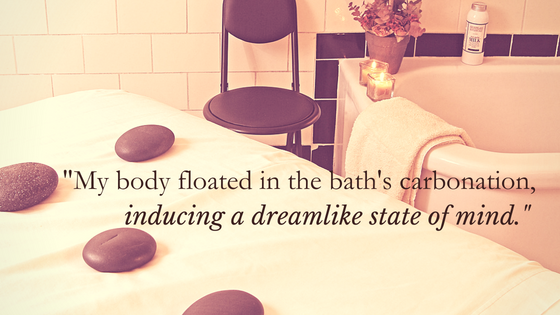 Now, let's talk about the mineral water. At first, I was alarmed by the water's copper color. The staff assured me that the shade is just the mineral's natural tone and is completely normal. The spa staff is also trained to draw mineral baths to a specific temperature by adding a minimal amount of hot, fresh water to the natural, cold mineral water. Any deviation may cause dizziness or lessen the mineral water's benefits. The water actually feels warmer throughout the duration of the bath. Cold drinking water is provided to stay hydrated as well!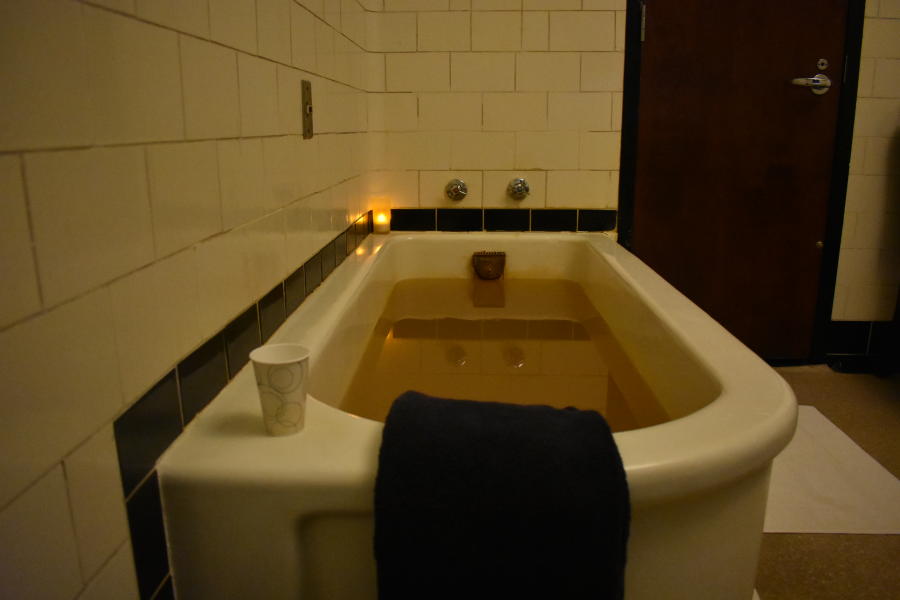 The best part of my mineral bath experience was feeling the healing bubbles settle on my skin. My body floated in the bath's carbonation, inducing a dreamlike state of mind. Maybe this is what actual meditation feels like? Or perhaps the experience is unique on its own.
But wait, there's more!
After a 20-minute mineral bath, I enjoyed a deep tissue massage. I must say— Roosevelt's mineral bath was the perfect way to relax my muscles beforehand—something that's difficult to do otherwise. I left the massage table completely rejuvenated and ready conquer the week ahead.
I've never realized how much I needed a spa day until I left Roosevelt Baths & Spa. Seriously, this needs to be a regular part of my schedule. Everyone deserves to treat themselves occasionally, and I must say Saratoga is the best place for this type of indulgence.
Ready for the ultimate spa day? Book your appointment here, or find more on our list of recommended spas.
Don't miss a thing!
Sign up for our Discover Saratoga newsletter for all latest events and things to do in Saratoga, NY.