On a perfectly beautiful summer day earlier this week, I was lucky enough to be taking a trip with one of my co-workers here at Discover Saratoga to meet one of our newer members and check out their gorgeous lavender farm located in Whitehall, NY. Aside from the fact that the ride there was beautiful all by itself, we were in no way prepared for the beauty that is Lavenlair Farm. 
First of all, no matter where you look, the vista is breathtaking…the views seem to go on forever in any given direction (you can actually see both the Green Mountains in Vermont and the Adirondacks from here)! But then you factor into that the nearly 80 acres of farmland, the occasional horses and cows, the picturesque 200-year-old stone farmhouse, 14 varieties of mint, and finally and most importantly, nearly 5,000 lavender plants (32 varieties!), and you know you have found a tiny slice of heaven.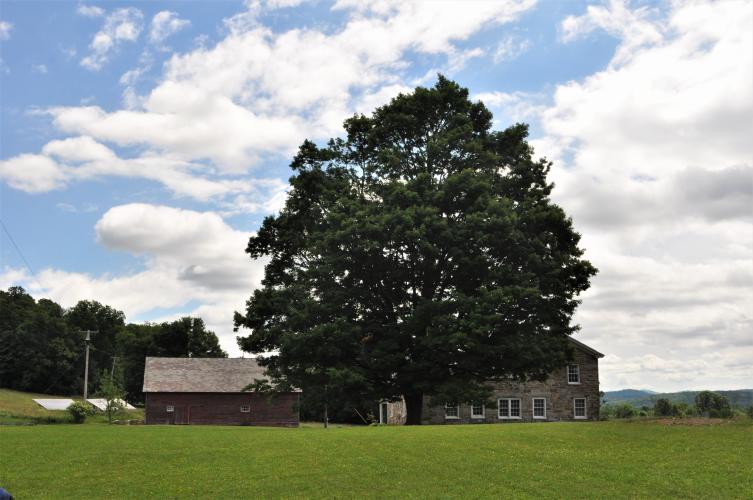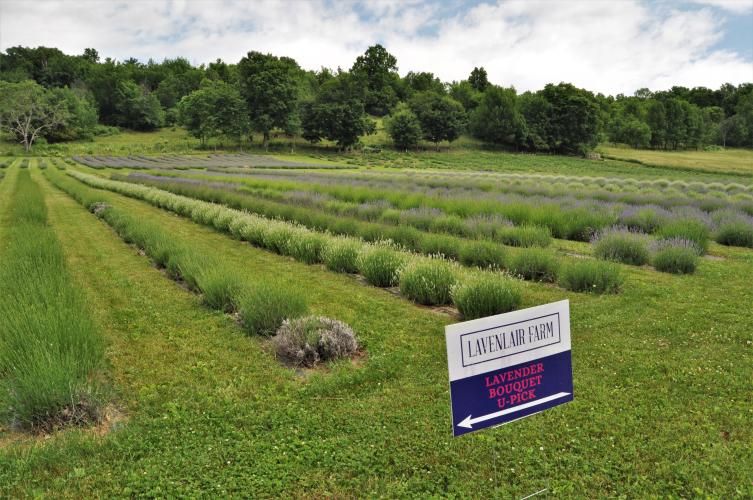 Lavenlair Farm is the shared vision and passion of David and Diane Allen. With their motto of, "make a living making a life," they searched for and found this truly special property with its charming stone house and the room to live their dream. To read their story, check out their website where they explain how they came to be at this point in their lives.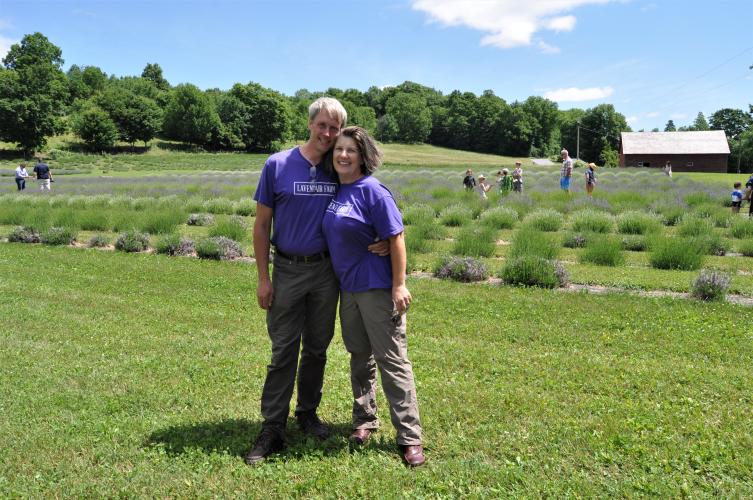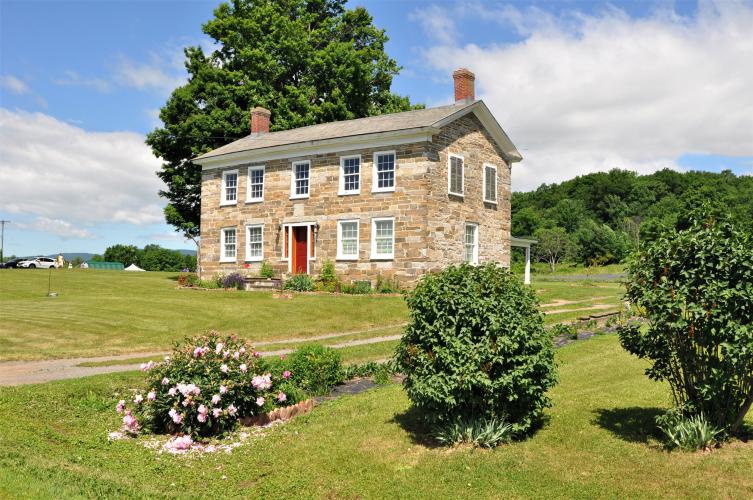 The ride from Saratoga took us approximately 50 minutes. We took a tour of the property and learned a little bit about the farm and the lavender plants. And we took photos…LOTS of photos. The rows of beautifully maintained lavender coupled with the scenic surroundings made it impossible not to be in a little bit of a photo frenzy.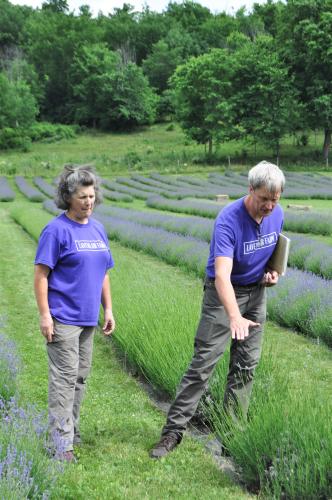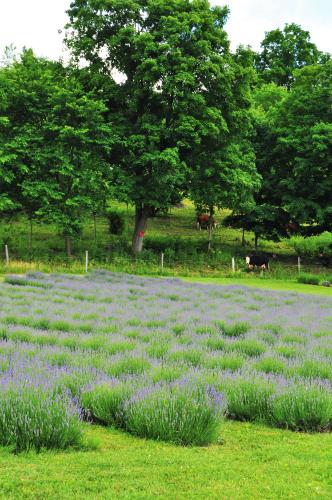 In addition to the fields of lavender, they also have a "Laverinth," which is a really cool, 100-feet-in-diameter, meditative labyrinth of, you guessed it, more lavender plants! To walk from the beginning of the labyrinth to the fountain in the center is ¼ mile.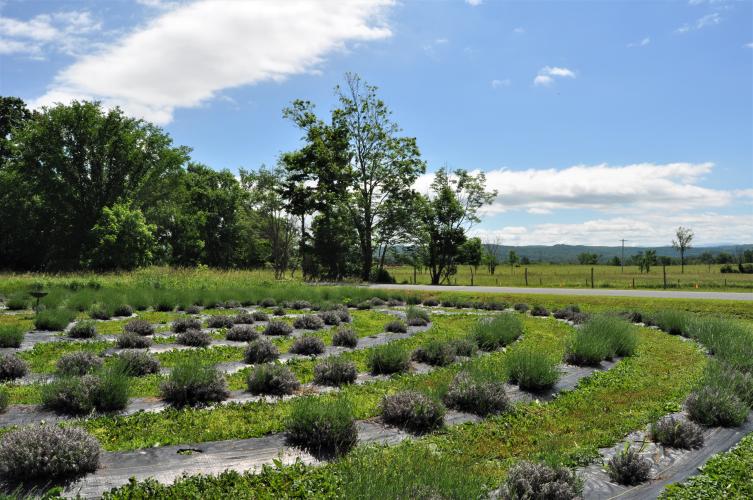 Additionally, Lavenlair Farm functions as a venue for events and celebrations. There's no better backdrop for those all-important wedding photos than right here!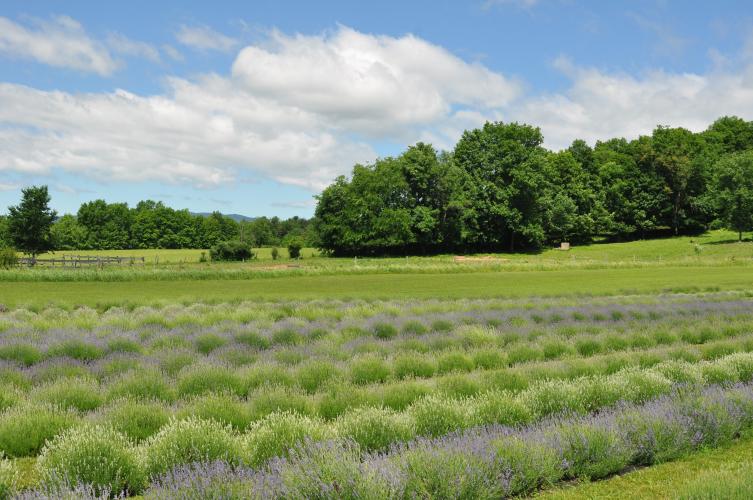 If you're looking to spend some quality time with your family, take a ride to the farm! There's plenty of room for the kids to run and play and, if you call ahead, you can order box lunches which they will have ready for you when you arrive and, if you bring a blanket, you can picnic right there. Then spend some time in the fields cutting bunches of fragrant lavender to take home with you.  They do request, however, that you leave your pets at home (with the exception of certified service dogs).
The U-Pick season began on June 20 and continues through Sept. 2, Wed-Sun from 10am-4pm.  Check out their website for directions and additional information.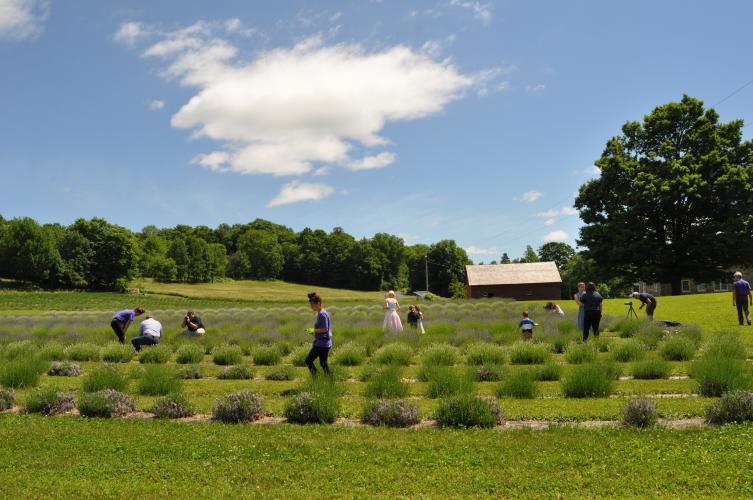 And don't forget to visit their gift shop on your way out. Lots of great goodies in there!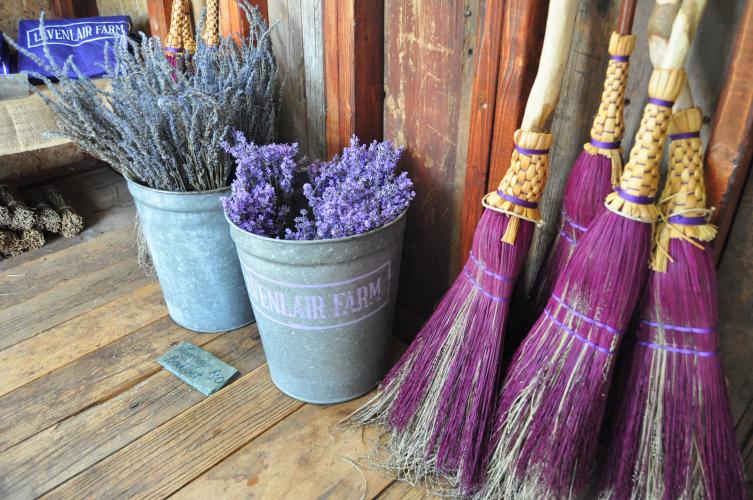 As David and Diane put it, Lavenlair Farm is a true "labor of love." You'll see why when you visit.