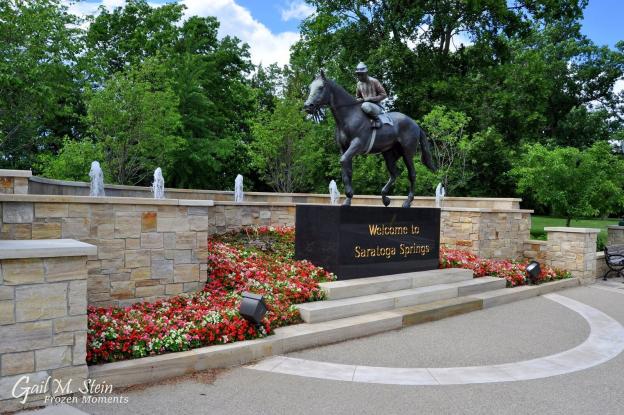 New York state has many beautiful and captivating destinations. As such, some lovely places get overlooked, and Saratoga is no exception. 
However, the idyllic surroundings and rich history make Saratoga a treasure trove for travelers and Instagram influencers. Here are some of the most Instagrammable spots in Saratoga.
Pitney Meadows Community Farm
Pitney Meadows Community Farm is a beautiful expanse of land that thrives on a mission of healthy food production and agricultural education. From fields to wetlands, there are endless options for exploring and enjoying the scenic surroundings.
If you're visiting in the summer, get a selfie in front of the lush fields—check out this blog post about the ultimate guide for taking selfies to get it just right.
Saratoga Race Course
The Saratoga Race Course is perhaps the most iconic destination in Saratoga. Founded in 1864, this local hotspot is the perfect place to sport your best dress, floppy hat, and sunglasses. Get a photo in front of the stands or anywhere around the beautiful grounds.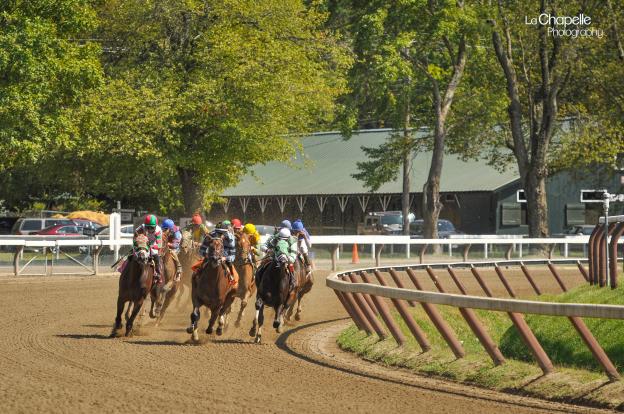 Saratoga Spa State Park
The Saratoga Spa State Park is a historic landmark that's recognized for its incredible architecture and reflective waters. The arches and pillars of the main complex make it a must-see, but that's just the beginning. As you go deeper into the park, you'll see the performing arts center, the Lincoln Mineral Baths, and various nature trails. 
Orenda Spring
While this gem is located in Saratoga Spa State Park, it's worth mentioning on its own. You can find the Orenda Spring just off the Geyser Creek. Saratoga is home to many natural springs, which often results in beautiful mineral deposits and rocks painted with a natural paintbrush.
The Orenda Spring is a tufa formation composed of yellow and orange stone. This hidden gem creates the perfect background for a one-of-a-kind Instagram post.
Balet Flowers & Design
This quaint greenhouse is a must-see destination during the summer months. The beautiful surroundings and thoughtful arrangements make it ideal for a quick Instagram photoshoot. 
While you're there, you can also take a gardening or flower arranging class and check out local handmade pottery. Balet Flowers & Design is also home to both a spring-summer and winter farmers' market, creating ample opportunity for exploration and candid photos.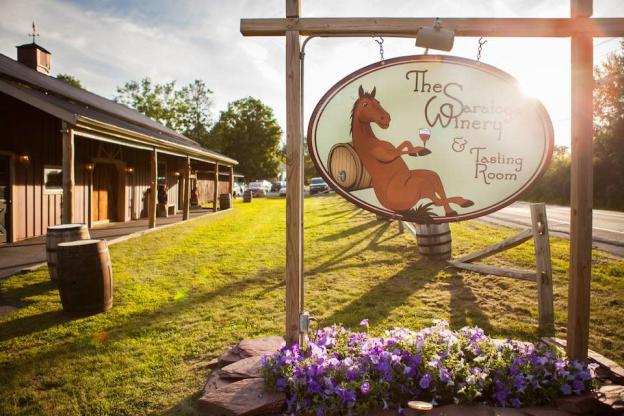 The Saratoga Winery
The Saratoga Winery is the place to be for fun, relaxation, and great wine. The rustic decor and lush grounds invoke the spirit of the Adirondacks. Take a seat on the wrap-around patio and enjoy the local fare and camaraderie. 
While the scenery is lovely as it is, there's always something new and exciting happening to keep your content fresh. From goats on the grass to teetering towers of wine glasses, you'll never be without inspiration at the Saratoga Winery.
Old Friends-Cabin Creek
Old Friends-Cabin Creek is a non-profit organization that houses older racehorses to ensure a dignified retirement. This destination often has fundraising events as well as guided tours. Old Friends-Cabin Creek is a great spot to get pictures with Thoroughbred horses in a quaint farm setting.
Congress Park Carousel
The Congress Park Carousel is a classic, enclosed carousel with hand-carved horses dating back to 1910. These beautiful works of art even feature real horse hair tails. 
After going through years of uncertainty and restoration, the refurbished carousel is now open to the public. Go for a spin and snap some whimsical Instagram photos while experiencing the childhood wonder of this legendary artifact. 
This scenic spot is perfect for families, as it only costs $1 per ride. Conversely, you can rent out the entire space in 15-minute segments.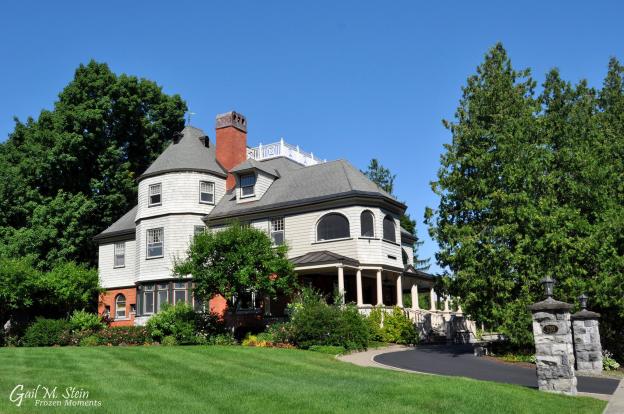 The Broadway Historic District
Saratoga is a place with a rich history, which is prevalent in the Broadway Historic District. Broadway is home to stunning Victorian architecture, making it the perfect place to roam around, shop, and get some great photos. You'll also find Congress Park in this area, making it an ideal place to roam.
Stop by the luxury Adelphi Hotel, which was constructed 140 years ago and remains an iconic centerpiece to the town. The Adirondack Trust Company Building is known for its powerful stone pillars encompassing bold brass doors. Finally, the S.W. Ainsworth Building offers three stories of ornate Victorian architecture for a perfect photo backdrop.
Channel your inner explorer and see everything that Saratoga has to offer. The quaint natural surroundings and lovely architecture are a great combination for candid photography.  
Wendy Dessler is a super-connector who helps businesses find their audience online through outreach, partnerships, and networking. She frequently writes about the latest advancements in digital marketing and focuses her efforts on developing customized blogger outreach plans depending on the industry and competition.