As 2022 comes to an end and we look toward the coming new year, we wanted to let you know about the many celebrations going on in Saratoga!
Saratoga New Year's Fest
The Saratoga New Year's Fest is a reimagined, brand new two-day event happening on December 31, 2022 and January 1, 2023, and will include a variety of entertainment throughout the city of Saratoga Springs. Beginning on Saturday morning, the historic Congress Park carousel will be offering free rides to the public from 11am-4pm. Normally closed during the winter months, the carousel will be a special opportunity for families and attendees to enjoy. Weather permitting, Congress Park will also, for the first time, host a skating rink for public skating. At 6pm on Saturday, fireworks will kick off the celebration from the Lake Avenue side of the Saratoga Springs City Center parking garage. Attendees are encouraged to arrive downtown prior to the start with prime viewing at the following locations: along Ellsworth Jones Place, Maple Avenue, Excelsior Avenue, Lake Avenue, and in The Saratogian parking lot.
A mini Dance Flurry event will take place at the Saratoga City Music Hall located inside in the newly renovated Saratoga Springs City Hall. The event will feature a variety of performers with guided dance instruction throughout.
If you're a music lover, you're in luck! More than 20 different acts located throughout well-known venues in downtown Saratoga Springs will officially kick off at 7pm. The current participating venues include: Saratoga Springs City Center (three stages), Universal Preservation Hall, Putnam Place, The Parting Glass, Whitman Brewing Company, Bailey's Café, The Ice House, The Wine Bar, Saratoga City Music Hall, and the Hampton Inn & Suites.
Event organizers are excited to welcome the Cowboy Junkies as this year's headline show. Other performers throughout the night include Jeffrey Gaines, The Samples, Delvon Lamar Organ Trio, Deadgrass and Friends, Halfstep, Peter Parcek Band, George Fletcher Blues Band, The Bob Stump Tree-Oh, Kevin Richards, Jenny Grace Band, Grit-N-Whiskey, Maggie's Clan, Triskele, Keith Pray Quartet, Cait Devin, Clare Maloney & The Great Adventure, Kevin Kelly, 18 Strings of Trouble, and Son of a Gun.
Anyone planning to celebrate Saratoga New Year's Fest is encouraged to purchase their badges ahead of time. Event badges will provide full access to all venues throughout the night and may be purchased online at https://bit.ly/3Fa6dmw or in person at Adirondack Trust (main branch on Broadway), Impressions of Saratoga, Dark Horse Mercantile, Putnam Place, The Ice House, Bailey's Café, and select in-city Stewart's Shops. 
The celebration will carry over into New Year's Day, Sunday, January 1, 2023, beginning with the Saratoga First Day 5K. The 5K will start at 11am outside of the Saratoga Springs City Center on Broadway, proceeding down Lake Avenue to Excelsior Avenue and back to the City Center. Registration for the 5K is $30 for an individual and is a separate purchase from Saratoga New Year's Fest tickets. Runners and walkers can register for the 5K online: https://bit.ly/3HbGfBX.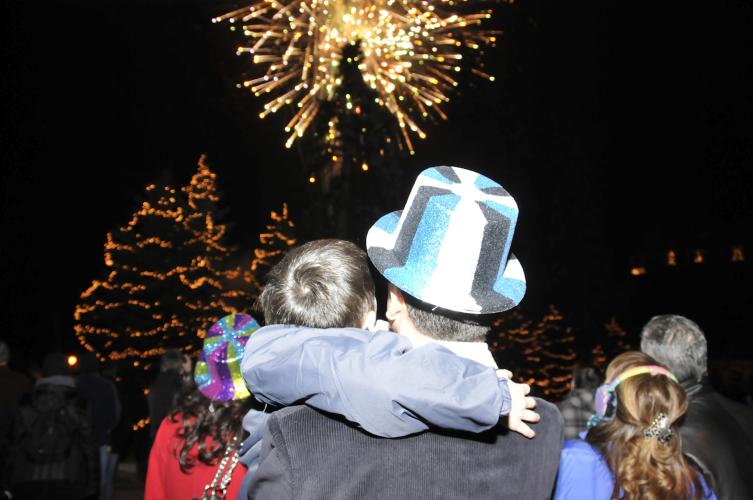 Additional Saratoga Celebrations
In addition to the above festivities, be sure to take note of these additional celebrations happening around town: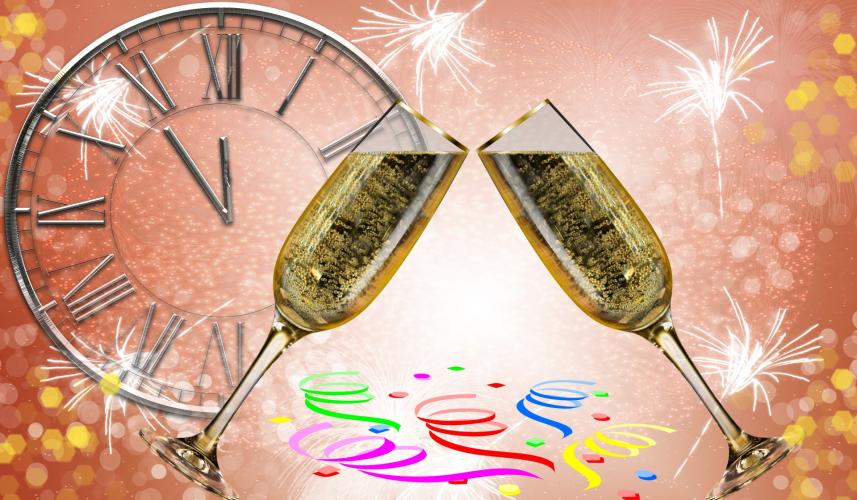 If you're not planning on celebrating until midnight and are looking for dinner only (either dine-in or takeout), check out the following restaurants for special New Year's Eve menus!
We hope everyone enjoys a safe and happy New Year!