Saratoga Springs Nightlife & Entertainment - What's Your Preference?
The nightlife and entertainment in Saratoga Springs NY offers the same level of excitement as the Saratoga racing season, with concerts, ballet, polo and an eclectic downtown district filled with shopping, dining, and entertainment. When the sun goes down in The Queen of Spas, the fun is just beginning!
Love to dance? How about Karaoke? Maybe you prefer a comfortable brew pub and quiet conversation. No matter what your style, you'll find a full menu of evening options for every taste, because the unique after-hours profile for Saratoga includes something for everyone! After a long day of meetings in Saratoga, attending a convention or working a trade show, a great dinner and relaxation is definitely on the agenda!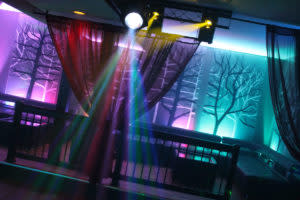 Sit back and relax in an old-fashioned tavern with dark wood and brass fixtures. Enjoy yourself at an upscale dance club or root for your favorite team at a busy sports bar. When it comes to finding live entertainment, Saratoga Springs offers dancing and special events at one of the hottest nightclubs in the region.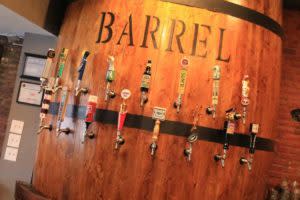 The pubs, taverns, bars and restaurants in Saratoga provide fun and good times for vistitors to The Spa City. With such great choices for nightlife and entertainment in Saratoga Springs, all types of events and attractions in Saratoga, you will be sure to make this your favorite destination - all year round!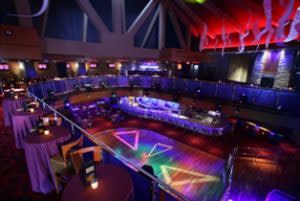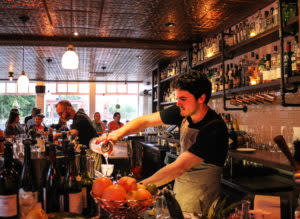 Racing season in Saratoga makes this the place to be for the summer season! The excitement and action include a lively nightlife environment, but summer isn't the only time to discover Saratoga! Find a host of other things to do after hours as the city celebrates throughout the year.
In November, Restaurant Week in Saratoga offers diners a chance to discover downtown Saratoga for delectable dinners, and follow up with a night on the town!
In December, the downtown streets are closed to traffic for the evening and the public is welcome for festivities and celebration during the annual Victorian Streetwalk, Festival of Trees.
Ring in the New Year at First Night in Saratoga, an annual tradition when local shops and restaurants stay open, and revelers can get on board a horse-drawn carriage for a ride to the Beekman Street Arts for some after-hours shopping, dining and celebration!
When February rolls around, Chowderfest is a traditional fun-filled event that draws a crowd for fun and festivities, and fabulous chowder prepared by the area's best eating establishments!