Photos by Blackburn Portrait Design
Saratoga Springs is a great place to hold a destination wedding.  And because we are a destination wedding location, many of our couples put together wedding baskets for their out of town guests.  It is a fantastic way of saying, "Hi!  So glad you could make it to our wedding!"
We recently did a little photo shoot at the Pavilion Grand Hotel to depict how you can personalize your welcome baskets.  Below are some of our very favorite ideas for putting together a Saratoga wedding welcome basket that your guests will love.
Top off your wedding basket with the perfect carryall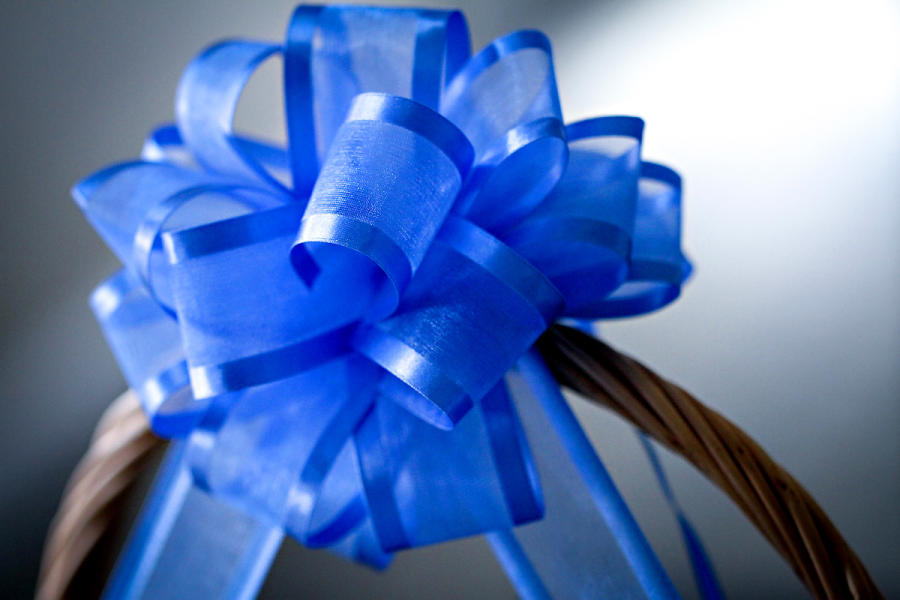 A versatile carryall is essential.  Presentation is key.  You want something special to hold everything as well as make it easy for the guests to transport items home.  Donna from On the Go Concierge can put together a basket or other carryall that will hold things beautifully.  If you want the guests to be able to use the basket or bag again, we recommend you stay away from monograms. 
Create a Saratoga itinerary for your guests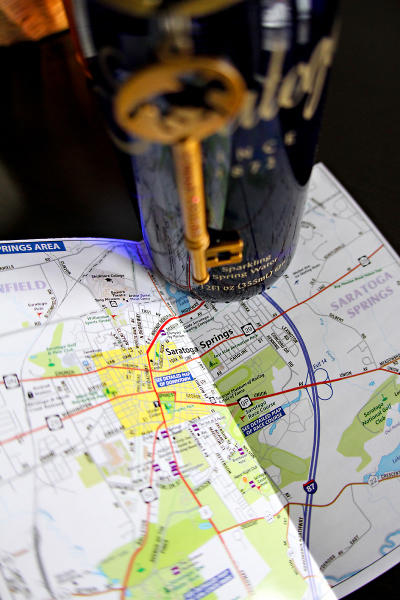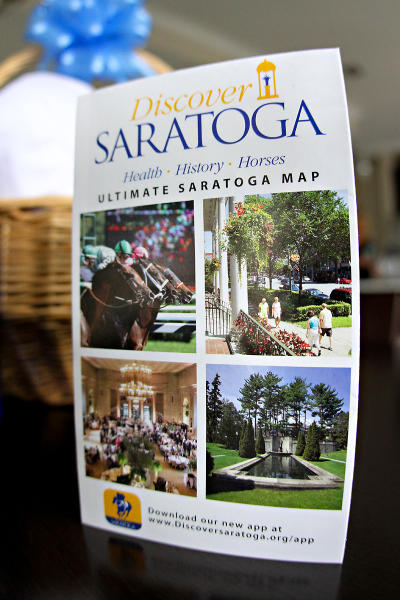 The weekend lineup is a terrific, practical item to include in your package.  Have a welcome letter that includes timelines for the weekend, important locations and a local contact phone number for any questions.  You can also share some of your favorite locations, restaurants and attractions for your guests to enjoy.  We recommend using the Discover Saratoga Map, which is complimentary for groups and includes exclusive discounts to participating businesses.
Include Saratoga inspired gifts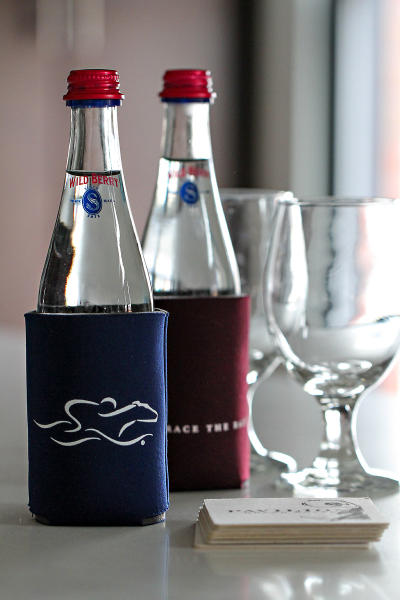 Themes are very nice to incorporate.  Since Saratoga is known for its world renowned thoroughbred racetrack, we love the race cup sleeves from EMBRACE THE RACE ®.  We also love the Toga Hat from TOGA HERITAGE, and the Saratoga Key Chain from Impressions of Saratoga is just wonderful.
Include products you can only find in Saratoga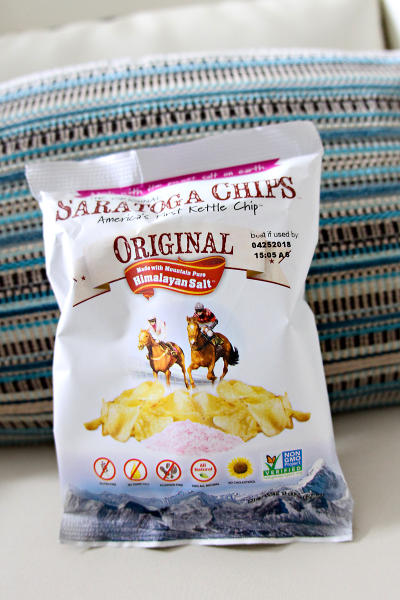 Snacks for when the munchies hit are always a favorite.  Instead of your guests raiding the mini bar in their rooms, may we recommend Saratoga Chips from either The Savory Pantry or Impressions?  And the distinctive blue bottles from Saratoga Water are both beautiful and practical.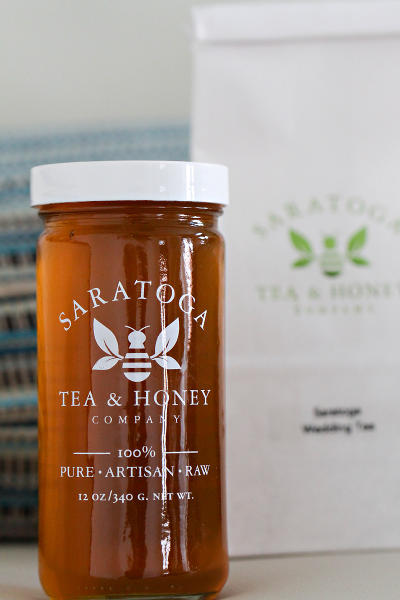 Local items to enjoy at home are a great way to remember a great weekend.  Our personal favorites are the Wedding Tea and Honey from Saratoga Tea and Honey and olive oil and vinegar from the Saratoga Olive Oil Company.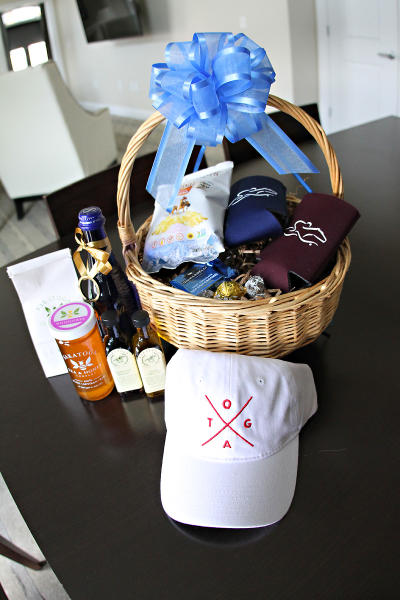 Once you have your baskets put together, all you need to do is get them to the hotel(s) where your guests are staying.  What a wonderful surprise for out of towners when they check into their rooms to find a basket of thoughtful items waiting for them!
Need help planning your Saratoga wedding?
Discover Saratoga Weddings has you covered. From a comprehensive list of vendors and site tours to assistance with hotel room blocks and more, Discover Saratoga's wedding expert will help make your day exceptional.
Want to see more articles like this? Sign up for our Discover Saratoga newsletter! We promise we won't spam you.
Related Articles:
Planners get an exclusive look at the top Saratoga wedding venues