Our summer season has drawn to a close and, as we begin to pull out the sweaters in anticipation of the cooler autumn weather, we wanted to introduce you to our newest Discover Saratoga members. From fun new events and experiences to beautiful handmade crafts and artwork, from music to weddings, we have a little bit of everything new this month!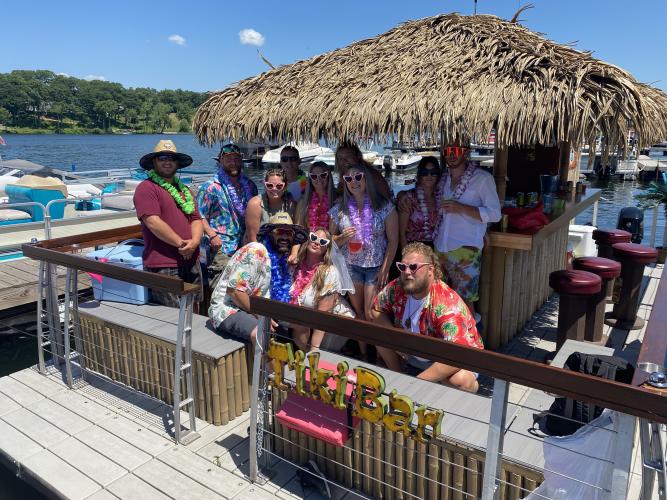 Tiki Tours - Saratoga Lake
Tiki Tours - Saratoga Lake provides a safe, unique, and exciting boating experience, offering a new way to enjoy the breathtaking views of Saratoga Lake while on the water. Whether you would like to cruise around with your friends on the lake or stop at a local establishment, their floating, motorized tiki boats are available for 75-minute charters driven by their New York State Certified captains.
A thatch-covered, 12-passenger floating tiki boat is perfect for your next trip out on the lake! It is the ideal venue-on-the-water for everything from a corporate event to a wedding rehearsal or bachelorette party. Just climb aboard and drift away! Enjoy fall tours as well, they are booking through September 2022.
You can also visit them on Lake George at 3 Montcalm Street.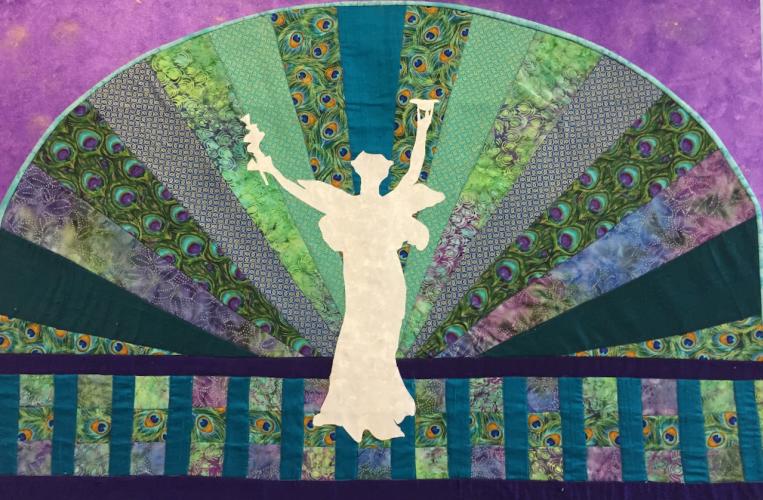 Greentree Fiber Arts
From her studio in Upstate New York, Fiber Artist Susan Rivers of Greentree Fiber Arts creates unique works of art using fabric, thread and her vivid imagination. Infatuated with fabric but not bridled by convention, she practices "Quilted Alchemy" and enthusiastically celebrates and teaches the magic of the fiber medium.
In addition to quilts, art quilt wall hangings and pillows, her evolving product line currently includes "Sacred Threads" prayer shawls, fiber art jewelry, "Topo Map Products", "Fabric Memoirs" and the "Comfort Quilt Project".
To learn more about what Susan Rivers has been up to lately, click here to read her artist profile in New York Makers magazine.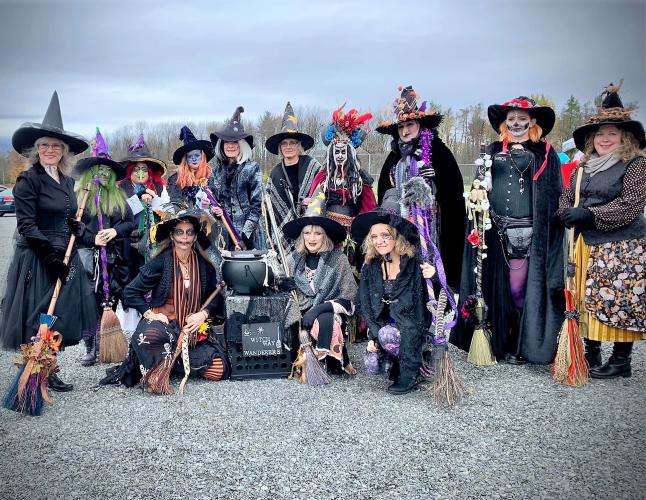 Witch Walk SoSa
The Witch Walk SoSa was created as a fundraiser in support of various animal organizations including animal shelters, wildlife rescue groups and more.
This year, they are moving the party to Saratoga and are excited to have witches dancing in Congress Park and strolling the streets enjoying all that Saratoga has to offer. Join the over 500 witches in incredible costumes for a fun night.
Follow them on Facebook and Instagram for updates and more information!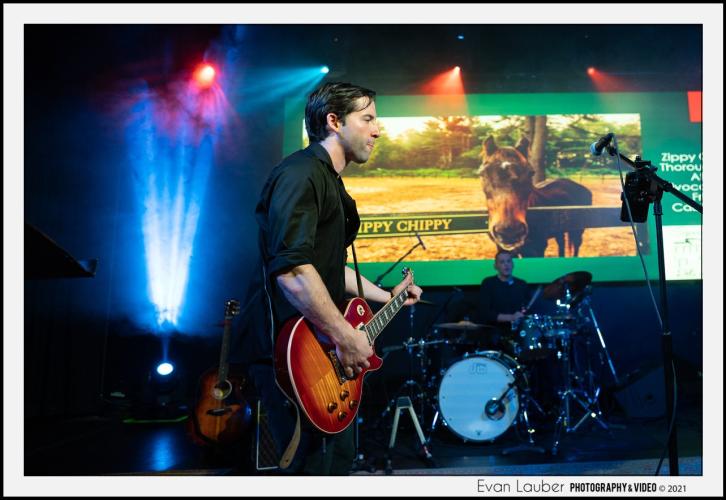 Matt Cosgrove Music
Matt Cosgrove is a musician based in Saratoga Springs, NY, who regularly performs around Saratoga and the Capital Region. He performs solo and is additionally in several bands. His song selection and performance styles are perfect for any occasion: bars, night clubs, weddings, corporate events, and private parties. Matt Cosgrove is passionate about helping out causes in his county and regularly performs at charity events. Matt understands music at a theoretical level, having studied performance, guitar, and voice at the Schenectady School of music for several years. He also has a self-titled album on all streaming platforms, composed of entirely original music.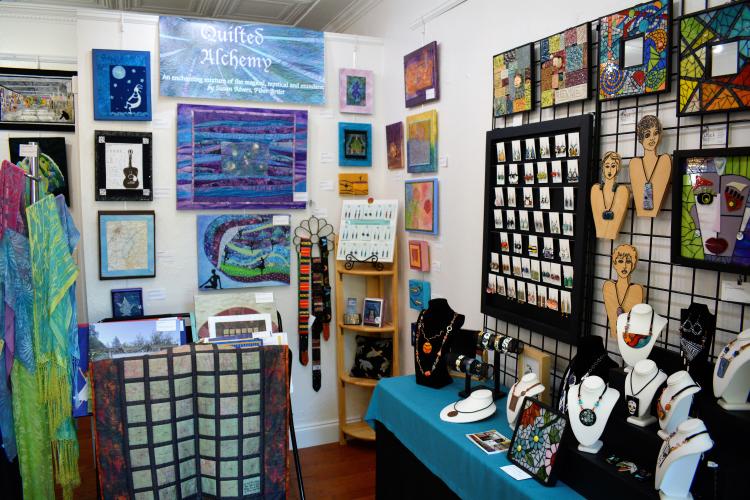 The Cottage of Art and Design
Six talented, established artists have come together to share space, create community and offer a dazzling array of art in a variety of media. 73 Beekman Street, an historic building that was once a beloved barbershop, now houses work by local creatives as well as serving as a space for (small) gatherings and workshops.
The Cottage of Art & Design is home to:
Clayworks and paintings by Amejo Amyot
Art Quilts by Meg Dalton Designs
Mosaics and jewelry by Meryl Davis of Blackbird Designs
Pottery by Nancy Niefeld of Two Spruce Pottery
Enchanting fiber art and mixed media creations by Susan Rivers of Greentree Fiber Arts
Tiles for installations and gifts by Don Shore of Lesperance Tile Works
Stop in today to see the beautiful pieces by these talented artists!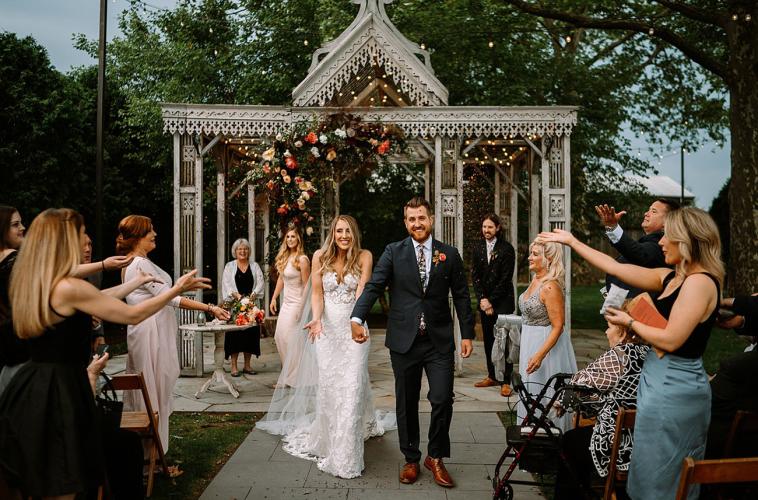 Weddings & Ceremonies by Janet Dunn
Weddings and Ceremonies by Janet Dunn is a unique officiating service. Janet Dunn is all about finding the right ceremony for you, and is very supportive of couples finding their special venue and finding the ceremony words that reflect them on their special day. She is a writer and professional storyteller, and will write until your ceremony is perfect for the two of you. She believes in the art of ceremony and the declaration of love that is shared with each couple.
She is an award-winning life cycle celebrant/officiant and an ordained interfaith/inter-spiritual minister, having recently graduated from seminary with a deep respect for religions and spiritual persuasions from all over the world. She graduated from the Life-Cycle Institute and Foundation and studied the art of ceremony, the art of wedding ceremonies, the art of funeral ceremonies, and the art of healing ceremonies. She has officiated ceremonies for couples from every religious or spiritual background.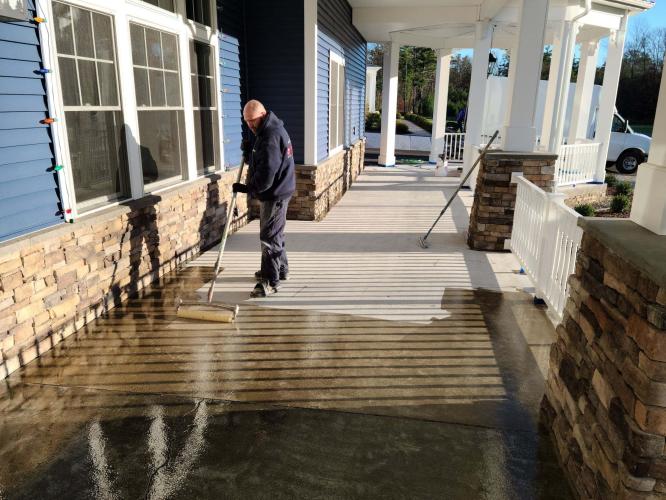 Performance Industrial
Sunday or sundown, Performance Industrial will meet your schedule and exceed your expectations, with their crews in the field and support team in the office working in concert to deliver outstanding results. No matter how grimy the job, they show up in professional trucks and crisp uniforms, and the only things they leave behind are clean buildings, fresh paint, seamless floors, and bare metal.
The company is expertly composed and finely-tuned. They are a production that runs seamlessly each and every day. Since 1986,  their reputation has grown one loyal customer at a time across New York State and beyond. From their offices in Saratoga and Albany Counties, they enjoy longstanding relationships with a roster of the largest manufacturers, research companies, hospitals, colleges, casinos, grocery chains and banks in the region.
Painting & Epoxy Floors
Sandblasting & Pressure Washing
Industrial Cleaning
Duct & Kitchen Systems