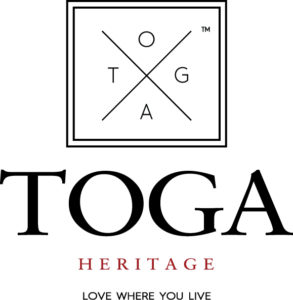 The big day is here! We are excited to officially launch TOGA HERITAGE and share our products with you...whether you are a Saratoga local or just a local at heart.
TOGA HERITAGE is a Saratoga Springs, New York, lifestyle company and purveyor of fine goods. The rich history of Saratoga Springs is the muse for TOGA HERITAGE, a line of lifestyle goods that brings together the threads of culture, tradition, and personal memories into a neatly woven collection. TOGA HERITAGE was founded with local roots and an ethos of loving where you live, and our products were first introduced during the 2016 Saratoga Race Course meet and quickly spotted around town by visitors and year-round residents alike.
After all, we support a global culture and encourage everyone to keep a little piece of their personal memories with them on their travels. One visit to Saratoga is enough to make you want more...even if you can't be here, you can keep a piece of the Spa City's culture and traditions with you. That's why we founded TOGA HERITAGE. Whether it's a ball cap with our signature TOGA logo that reminds you of a concert at SPAC, a finely milled TOGA picnic blanket to remember sitting in the grass during a polo match, or a TOGA flour sack tea towel on your kitchen counter while you try to recreate the dishes you enjoyed from Saratoga's outstanding dining scene, or custom foil party goods for backyard picnicking at the track, our products help you keep a piece of Saratoga with you.
Our online shop launches soon, and we hope you'll stay connected with us on Facebook and Instagram for glimpses of new products and announcements we will be rolling out soon. When you experience our TOGA HERITAGE brand, you experience Saratoga's best. We continue to be inspired by our city and hope to share it all with you. Around every corner and behind every door, together we have the opportunity to learn something about the history, spirit and heritage of TOGA.
Our Online Shop Launches Soon! Shop at our local stockist PaperDolls of Saratoga located in the Saratoga Marketplace. Reach us at info@TOGAHERITAGE.com and www.togaheritage.com.