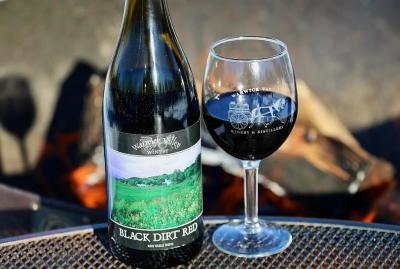 You may not know it, but New York is one of the country's most renowned winemaking regions. Our climate and passion for winemaking means you'll find amazing wines made in every corner of the state.
If you've ever wanted to learn what makes winemaking so special in New York, we have you covered! Keep reading to learn about some of the state's winemaking history, plus how you can sample dozens of New York wines this summer at the Adirondack Wine & Food Festival June 25th and 26th in Lake George.
The Winemakers
The state's winemaking dates to the mid-1800s, when a Hudson Valley winery called Br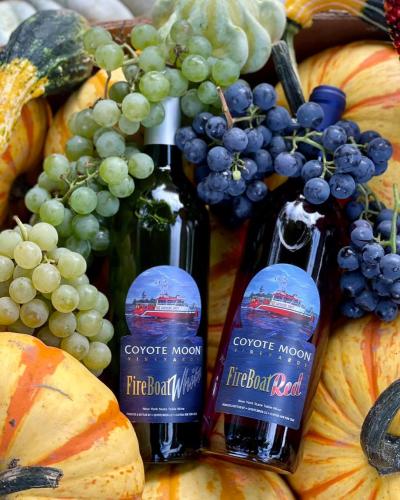 otherhood opened in 1939. It wasn't long before more opened in the Finger Lakes region in the 1860s and 1880s.
New York's winemakers have helped the industry grow to the successful level it is at today. Winemakers in New York have come from all over the world, and they're not afraid to experiment either. As a result, there's a variety of grapes grown in New York that you won't find anywhere else, like the Lemberger grape or the Cayuga White.
The Diverse Regions
New York wine doesn't all come from the Finger Lakes. The state has 11 "American Viticultural Areas" that span across the world's "wine belt." The most well-known regions being the Finger Lakes, Long Island, and Hudson River Region.
Each region has its own distinctive climate and soil. The varying climates mean that New York can produce a wide range of wines. At the Adirondack Wine & Food Festival, you can enjoy wine from all over the state, including Tug Hill Estate from the Northern Adirondacks, Zugibe Vineyards in the Finger Lakes, Warwick Valley Winery in the Hudson River Region, and many more. Click here to see the full list of wineries at this year's festival, which will be updated as we get closer to the festival!
The Stories
Every winery in New York has a unique story. Some have been passed down through families for generations, and some have been breaking barriers in the 21st century. Look at the festival's presenting sponsor, Adirondack Winery. Started in 2008 as one of the first micro-wineries in the country, Adirondack Winery tells its stories through its labels. Stunning images of the Adirondacks printed on unique colorful labels take people back to the picturesque region no matter where in the world they're drinking the wine.
New York has a proud wine history that will be on full display this summer at the Adirondack Wine & Food Festival. More than 120 New York state vendors will be in attendance, including wineries, breweries, cideries, distilleries, artisan food vendors and more! Click here to get an exclusive discount on tickets to this year's summer kickoff wine & food event!
About the author:
Adirondack Winery is recognized as one of the most celebrated and acclaimed wineries in New York state. With Tasting Rooms in Lake George and Queensbury, they strive to turn wine learners into wine lovers with their unique fruit-infused and varietal wines. Purchase their wines online 24/7 or visit their Tasting Rooms for events, cocktails, charcuterie, wine ice cream, and more. Learn more at adkwinery.com.