Saratoga Welcomes NY GOP for the March 2018 Convention!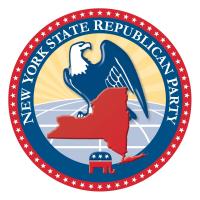 When: March 1-2, 2018
Where: Holiday Inn Saratoga Springs
Conference Registration: For event reservations, please email Deborah Smith at DSmith@NYGOP.org.
Let us be your guide to everything Saratoga Springs during your stay! No need to be stuck in a hotel room. Our walkable, friendly city is a year-round destination perfectly located in Upstate New York. Discover phenomenal dining, entertainment and unique shopping after your meeting for a true Saratoga experience. We recommend making your dining reservations in advance!
Make your stay even more exciting with a self-guided tour of our historical mineral springs, or visit one of our many cultural attractions. For even more resources and information, stop by the Saratoga Springs Heritage Area Visitor Center, which is located directly across from local favorite Congress Park!
Holiday Inn Hotel Saratoga Springs is a full service hotel & conference center located in the…
Now Start Exploring Saratoga Springs!
On Thursday, March 1, enjoy your evening by visiting one of our great establishments that are ready to welcome you to downtown Saratoga. The following venues are offering various specials just for you. Make sure to present your GOP pin to your server to utilize specials!
Looking to make group reservations?
These restaurants can accommodate for larger groups and offers private space.
Use our interactive Saratoga map to see why so many people love downtown. Within a 10-minute walking circle of your location you'll find the best restaurants, shopping, museums…
Saratoga Springs is a year-round destination, perfectly located in Upstate New York! In Saratoga Springs, all the bases are covered for your next vacation, company meeting or event…
Stay up-to-date on all things Saratoga!