BH-BL Cross Country Invitational 2023
Event Date: Saturday, October 14, 2023
Event Location: Saratoga Spa State Park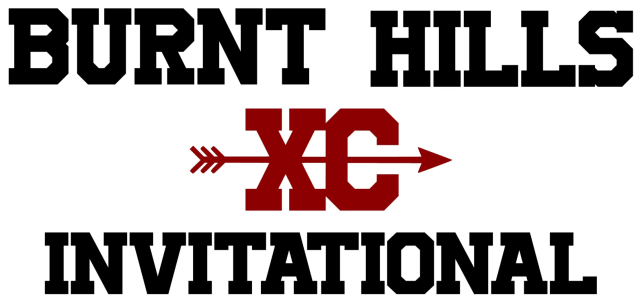 Thank You For Coming To The 41st Annual Burnt Hills Cross Country Invitational.
The Burnt Hills Coaches, Runners And Parents Hope You And Your Team Have A Successful Day.
Please adhere to the rules of the park and proper parking locations so we may continue to hold this race at the beautiful Saratoga Spa State Park
 CHIP TIMING. Entrance packet will contain a labeled bib for each runner on your submitted roster.
●  The race schedule and maps are also available at the Check In & Awards.
● Starting boxes apply to Varsity races only.
● PLEASE go to the Check In & Awards tent to pick up any winning team trophy and shirts.
● The top 75 runners in each race will receive a medal at the finish line. Trophies will be given to the top 3 teams in each race. Champion shirts will be given to the winner of each race and to the winning team in each race (7 + coach).
● PLEASE NOTE: Although the race schedule hopefully provides ample time between races, if there are runners who have not crossed back into the finish line field before the next race reaches the end of the start field, then the finishing runner will be briefly held up until the next race clears the area. We suggest that if a team has athletes who might be affected by being held at the crossing coming out of the woods to the finish line, that a coach or parent be there for support.
● Race results will be posted near the Check In & Awards tent after each race has ended 
● We have portable toilets near the start line. Please stay away from the Performing Arts Center.
● We will have food truck vendors for snacks, breakfast and lunch items, as well additional concessions from the Track Club. 
(Please have cash and smaller bills if possible)
● There are Burnt Hills XC Invitational t-shirts being sold in a tent near the start area ONLY. 
YOU CAN BE ASSURED THAT WE WILL TRY OUR BEST TO MAKE YOUR DAY A SUCCESS.
IF YOU HAVE ANY COMMENTS OR SUGGESTIONS, PLEASE SEND THEM TO INVY@BHBLRUNNERS.COM.
BEST WISHES TO ALL THE RUNNERS!!
SARATOGA SPRINGS / CLIFTON PARK LODGING OPTIONS:
Discounted Rate Available: Booking Link
Friday 10/13: $269 
Saturday 10/14: $229
No minimum stay.
Explore Saratoga Springs!
Let us be your guide to everything Saratoga Springs during your stay! No need to be stuck in a hotel room. Our walkable, friendly city is a year-round destination perfectly located in Upstate New York. Discover phenomenal dining, entertainment and unique shopping after your meeting for a true Saratoga experience. We recommend making your dining reservations in advance!
Make your stay even more exciting with a self-guided tour of our historical mineral springs, or visit one of our many cultural attractions. For even more resources and information, stop by the Saratoga Springs Heritage Area Visitor Center, which is located directly across from local favorite Congress Park!