Were you one of the more than 30,000 people taking part in this past Saturday's Chowderfest? The weather was perfect. Although cloudy, it was close to 40 degrees throughout much of the afternoon, drawing guests to the 93 participating restaurants (11 of whom were new to the event), each offering their own unique and delicious chowder.  Whether you chose to spend your afternoon walking and sampling throughout the downtown area, or perhaps driving one of the "outer loops" of restaurants, there was a diverse and tasty selection of chowders. From Chorizo Sweet Potato Corn Chowder, to House Smoked Bacon & Poblano Chowder, to Kentucky Bourbon Sweet Potato Bisque, the options were endless.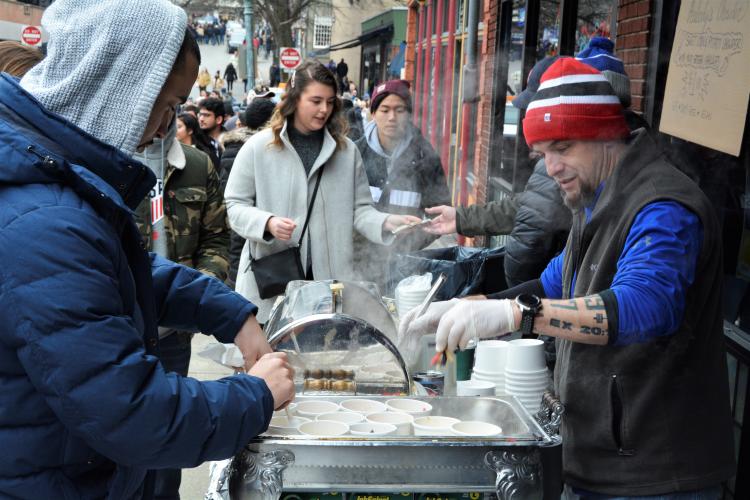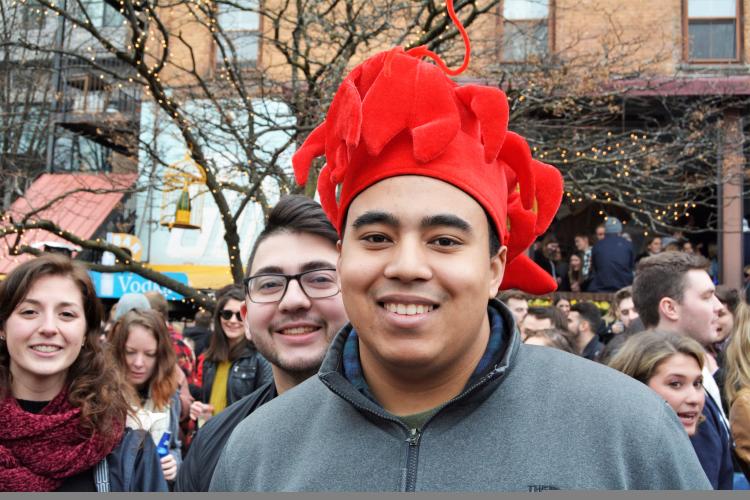 If you were looking for something other than a hot chowder, you were in luck there as well. Among the dessert chowders offered were a Sweet and Salty Custard "Chowder," a Dessert Tiramisu "Chowder," and a Dessert Sundae "Chowder."
And chowder wasn't the only thing on the menu! Sperry's had a tiki-themed pig roast, complete with pop-up tiki bar! The Mouzon House had a tarot card reader. There was live music at several indoor venues, as well as DJ's and radio stations throughout downtown. Plenty for the kids as well, with balloon sculptures and face painting at the City Center! 
Saratoga Chowderfest brings visitors to the area during an otherwise slower time of year, and has been doing so for 22 years. According to Connie Crudo, the event coordinator, "Chowderfest is a great opportunity to get out and explore Saratoga County. It has grown beyond just downtown Saratoga Springs and brings people from all over out to enjoy the best chowders they will ever taste! We want to send a huge shoutout from our staff here at Discover Saratoga to everyone who helps make this event the success that it is year after year!"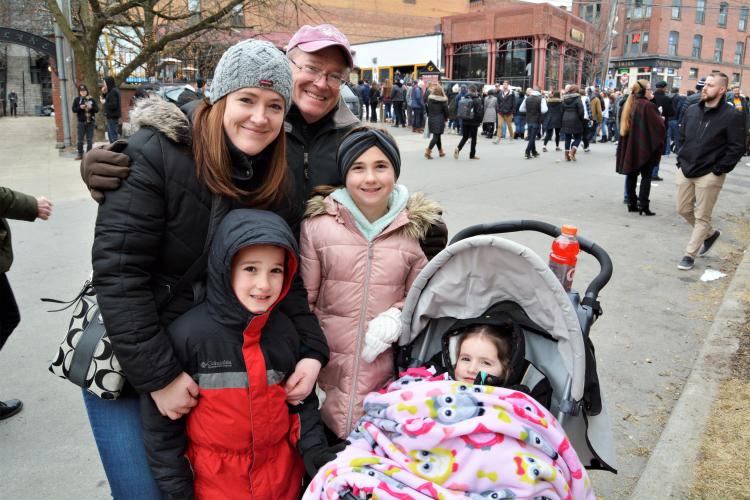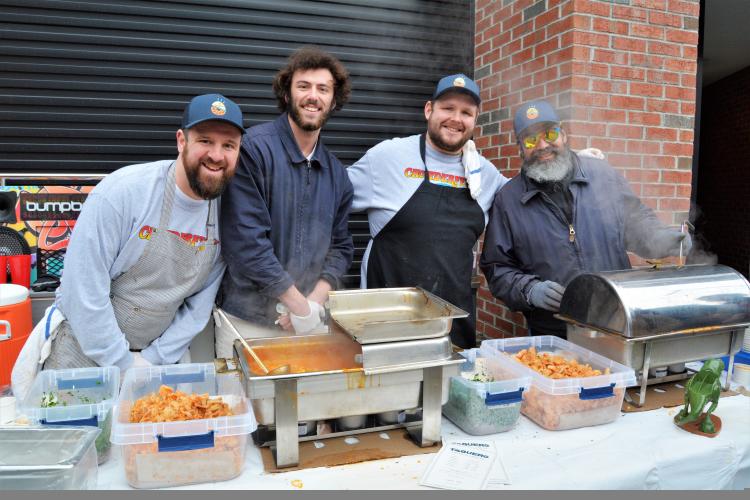 Awards were given in several divisions of "number of bowls served," with the winners as follows:
People's Choice 500 bowls or less: Ribbon Cafe, Southwest Shrimp Corn Chowder with tequila bacon
People's Choice 501-750 bowls: Bentley's Tavern, Sweet Harvest Chorizo Chowder
People's Choice 751-1,000 bowls: The Mill on Round Lake, Davey Jones Seafood Chowder
People's Choice 1,001-1,500 bowls: Solevo Kitchen & Social, Clams Casino Chowder
People's Choice 1,501-2,000 bowls: The Wesley Community, Smokey Shrimp and Grilled Andouille Sausage Chowder
People's Choice 2,001-3,000 bowls: Courtyard by Marriott, Smoked Buffalo Chicken Chowder
People's Choice 3,001-4,000 bowls: Parting Glass, Luck of the Irish Seafood Chowder
People's Choice 4,001+ bowls: Dango's, Chicken Wing Chowder
Best Dessert Chowder: Sweet Mimi's, Tiramisu Dessert Chowder
Saranac Cup: Bookmakers at the Holiday Inn, Saranac Lager Philly Cheesesteak Chowder
We have lots of photos to share, a great overview of a Saratoga day filled with family, friends and food.